Registered User
Join Date: Nov 2011
Location: minot afb
Posts: 7
1999 Green xj "Green Machine"
---
Just picked up my first cheroke today. Its a 99 with 135000 miles on it. Not to sure on how i really want to do things with it yet but for now its sittin stock.
The first day with it. Its a tad bit dirty.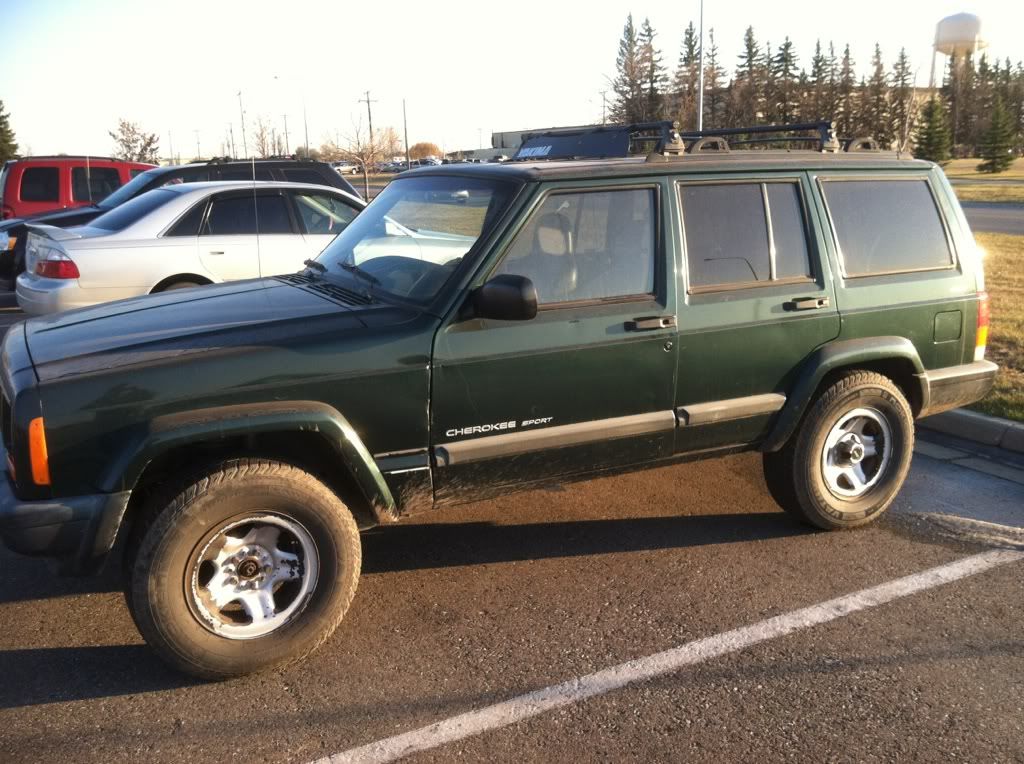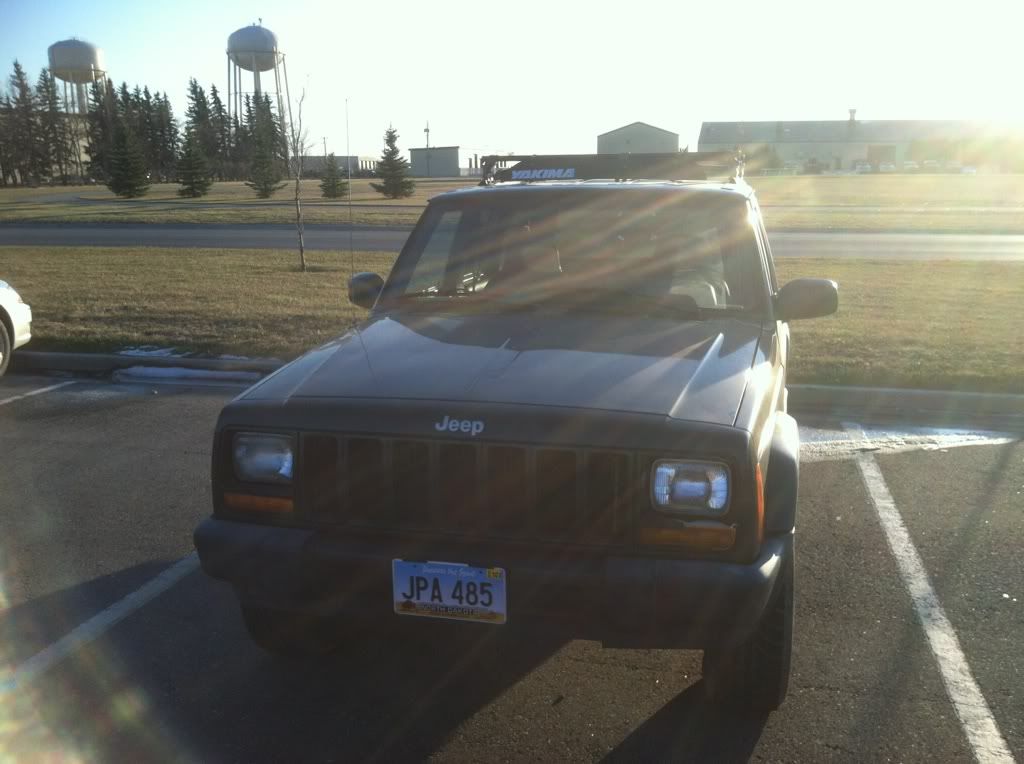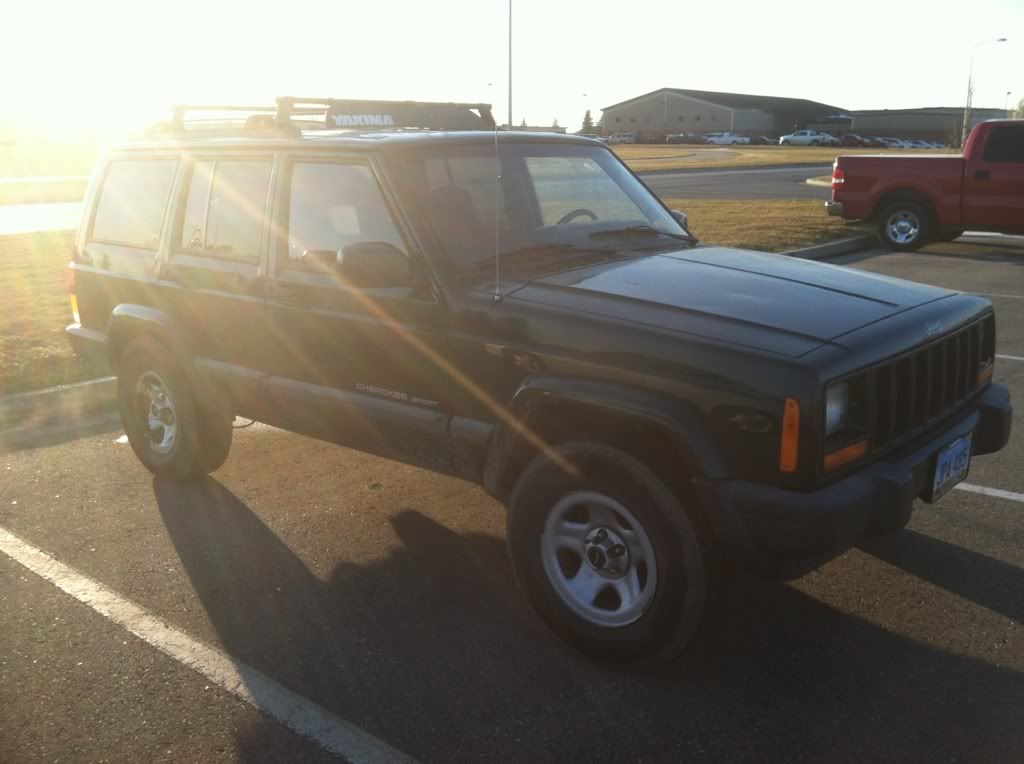 Plans as of now:
6.5" rough country long arm suspension
33 or 35s not sure which yet
black rock rims
winch front bumper
new rear bumper
tint windows, etc.
First thing tommorow the side molding is coming off. In my opinion it just looks ugly.
Registered User
Join Date: Jun 2010
Location: michigan
Posts: 134
i agree about the molding. I miss my first jeep...ahhhh. a 2000 xj sport with only 50k on it. put 4.5 inches on it with 31s and had alot of fun, till some idiot parked on a curve on the xpressway and i couldnt stop in time. now ive got an older one, with alot more miles, and alot bigger lol. Just look up "my money pit build" under this builds section and you'll see her.

and honestly, if you want to start with a lift....dont bother with a budget boost. just do like 3 inch coils, and a similar lift leaf pack with shocks, fiddle with the tracbar some and have fun with it. then WHEN, not IF, the bug hits you to do more, you have more of a foundation to build off of.

lets say you want to go from 3 inches to a little more. just do the budget boost on top of the springs you have then....now you'd have about 5 to 6 inches. just need shocks, trac bar, control arms with drop brackets, or longarms. and a sye. plus with that kinda lift, if you want to keep the body stock, you can easily clear 33's.

sorry for the rambling, i just really...really.....wish i had my first xj back. had alot of memories in that thing, it never let me down.
Registered User
Join Date: Jun 2010
Location: michigan
Posts: 134
oh, did i forget steering, yeah i did....so

even with 31s i would do SOMETHING with your steering. some cheap insurance is a steering box brace. then please at least upgrade your tierods. or go with a complete replacement steering setup. But if its a mostly street rig, id stay away from heim joints. ive got em now and they are kinda noisy, plus having to grease them every 1 to 2 weeks kinda gets old too. i miss my ole tierod ends that i just did every oil change, lol.
Web Wheeler
Join Date: May 2010
Location: Taylors
Posts: 1,694
Nice start.. Like your plans for it..
---
'01 XJ, 60s, 106" WB & 40" Stickies
COTM July 2012, COTM November 2014
2014 Cherokee Of The YEAR

To view links or images in signatures your post count must be 10 or greater. You currently have 0 posts.

Havent been able to do much to the jeep lately, military sure has been puttin me to work. Ive done a few little things to it when i had time.
list:
changed oil
took moldings off
cleaned interior
put clear corner and clear turn signals in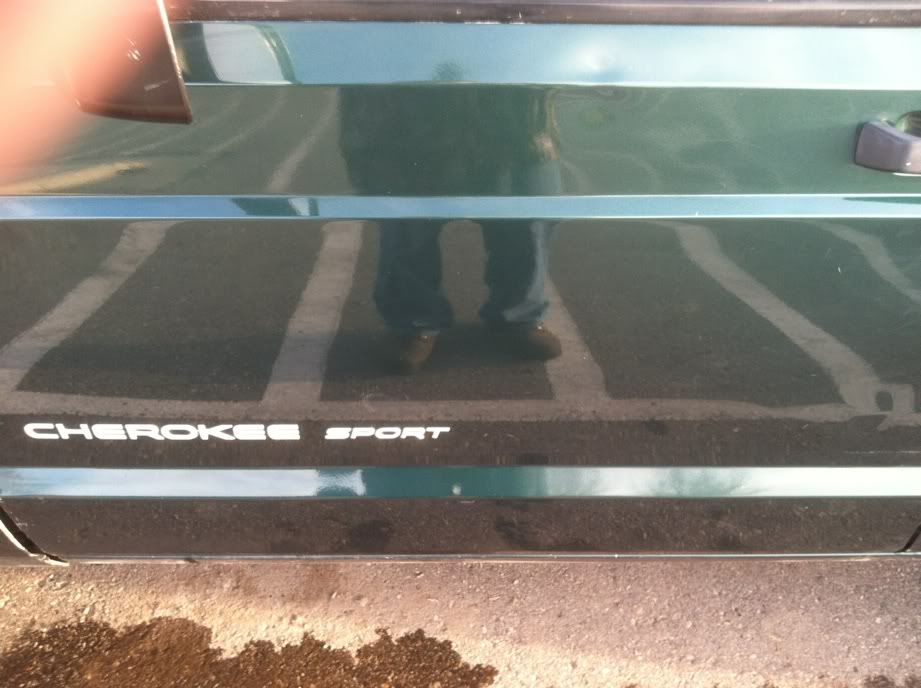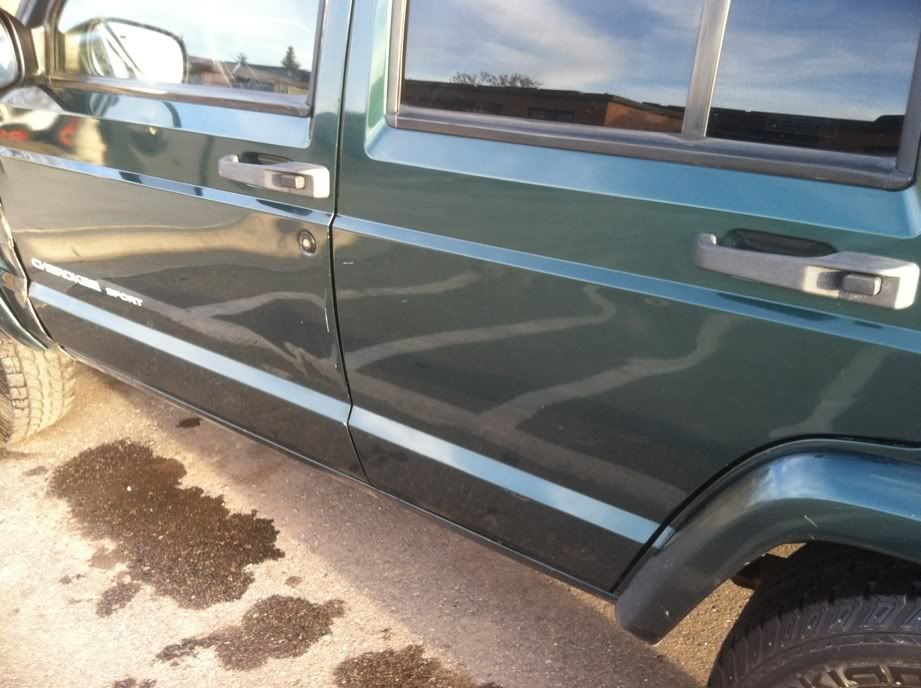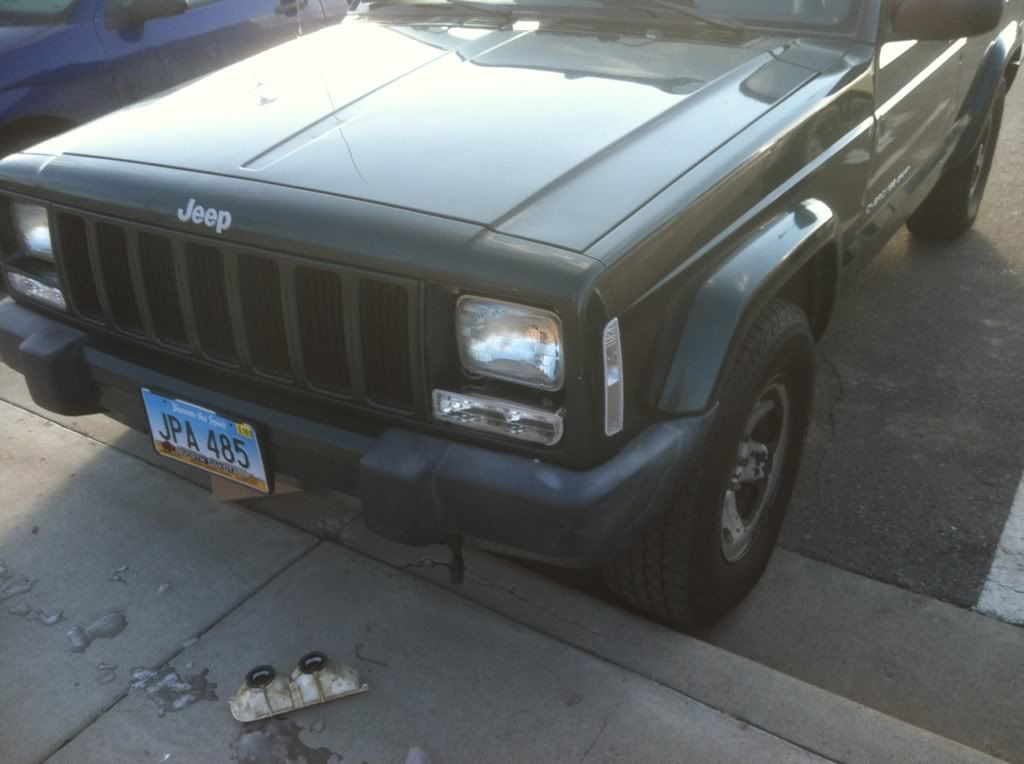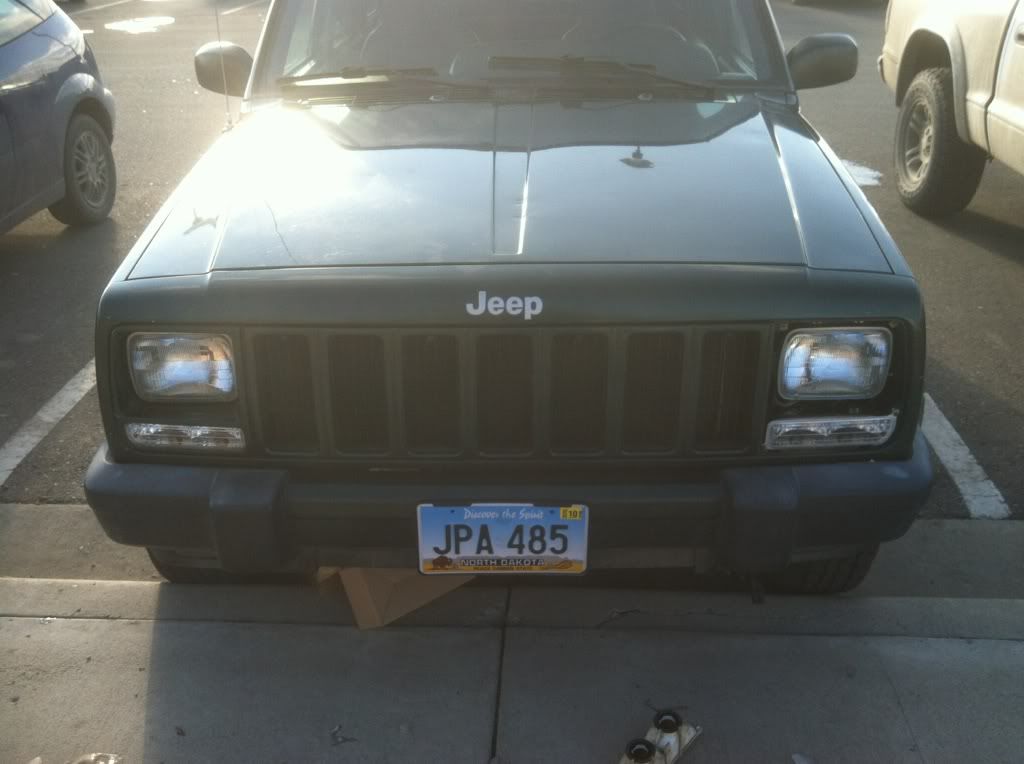 pickin up a set of jk rubicon wheels today 150 for all 5, just ordered the spacer adapters off ebay should be here next week!
picked up the 17 inch jks today all 5 for 140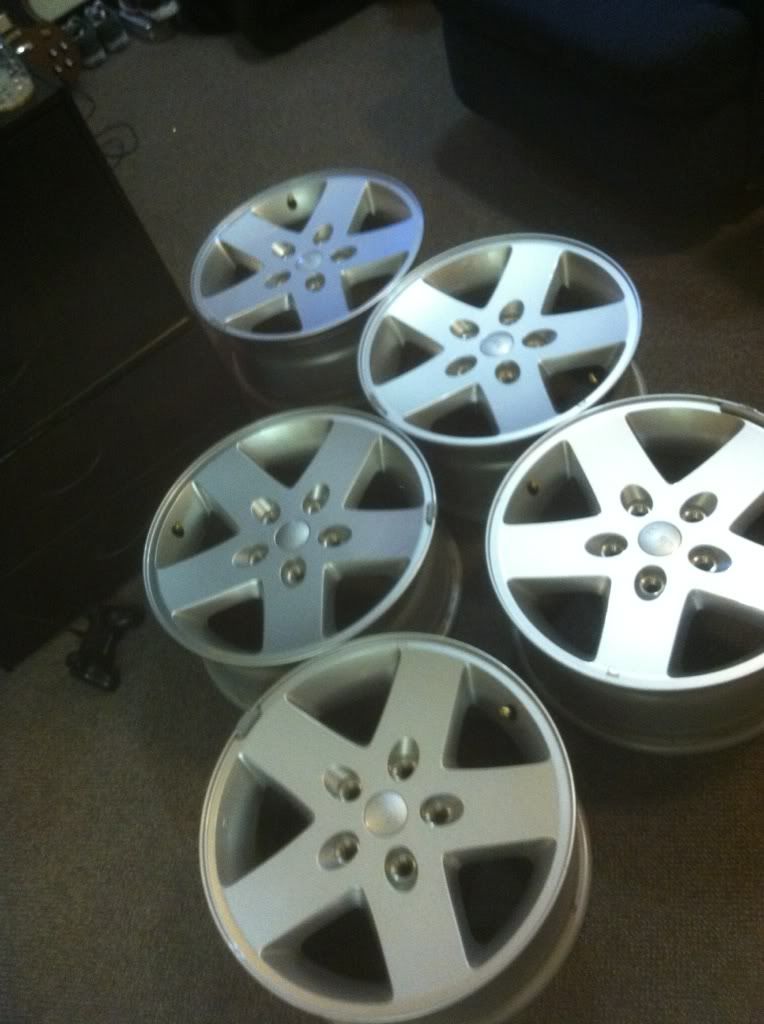 took the advantage of a early training day and cleaned the rims up a little bit. now what tires to get?
---
Usaf security forces
Currently Active Users Viewing This Thread: 1

(0 members and 1 guests)