Yea $700 but when i got it the jeep was not running and the owner couldn't figure it out. He said it had no spark and he changed cap rotor and crank sensor. I got it back to the shop i work at and checked for spark and fuel which it had. Checked the firing order and he had put the wires on wrong thats why it wouldn't start, so i lucked out on that. Swapped them around and it fired right up. It runs and drives awesome and the 4wd works perfectly. It even has brand new BFG all terrains.
Last night i ordered a set of 2" coil spacers from fat bobs.
I put all new front Brakes and a trac bar on it tonight
We had a 31x10.5 M/T kicking around the shop so i mounted it up quick and mocked how i want it to sit soon. thought it looked pretty good.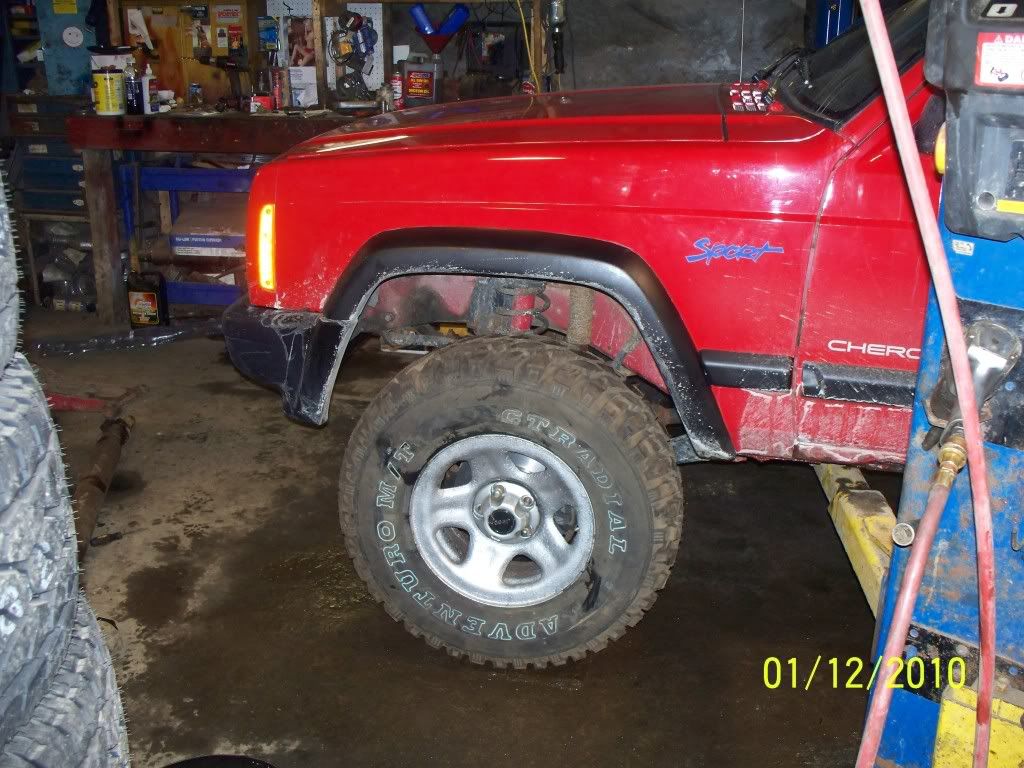 Let me know if you guys have any advice or ideas for me.