Ok the first few pictures might be "old" for those that follow me but they are needed to explain where I started at.
Washed the jeep and took pictures right after I bought the jeep.(and put matching color mirrors on but no "before" pics to show)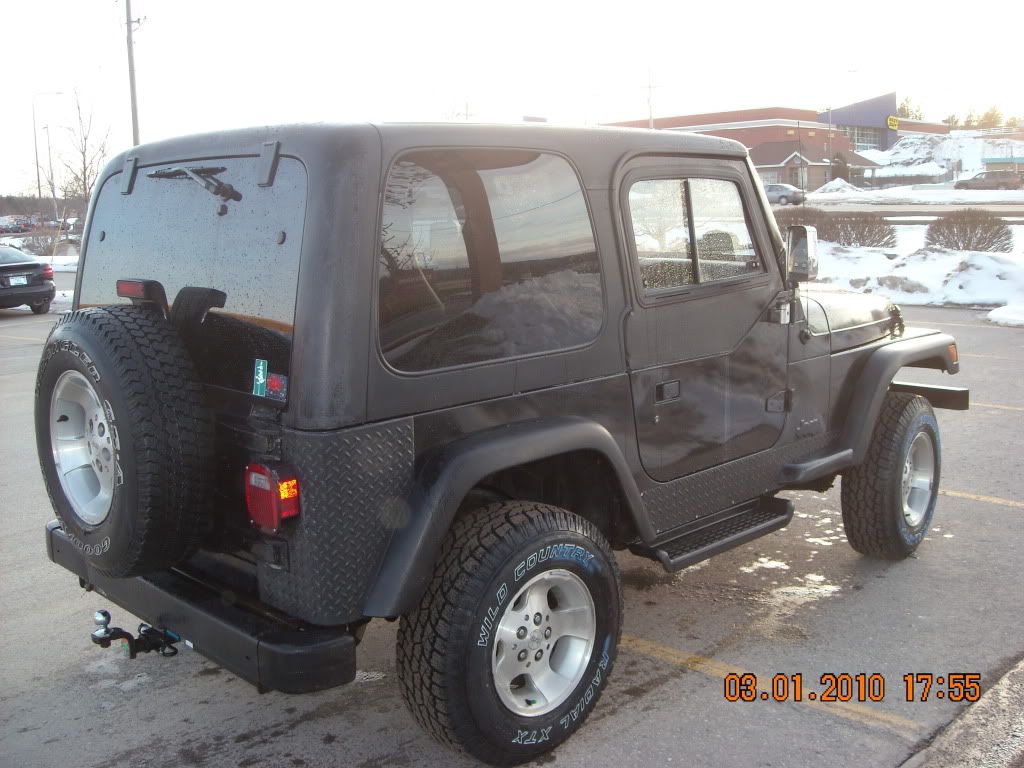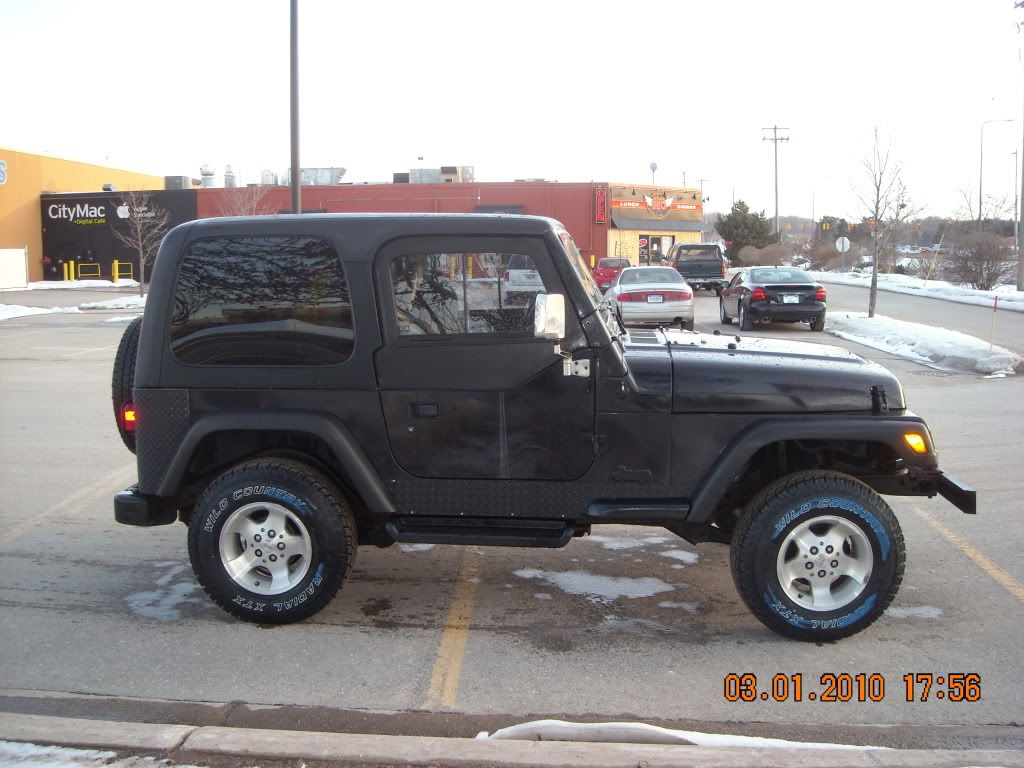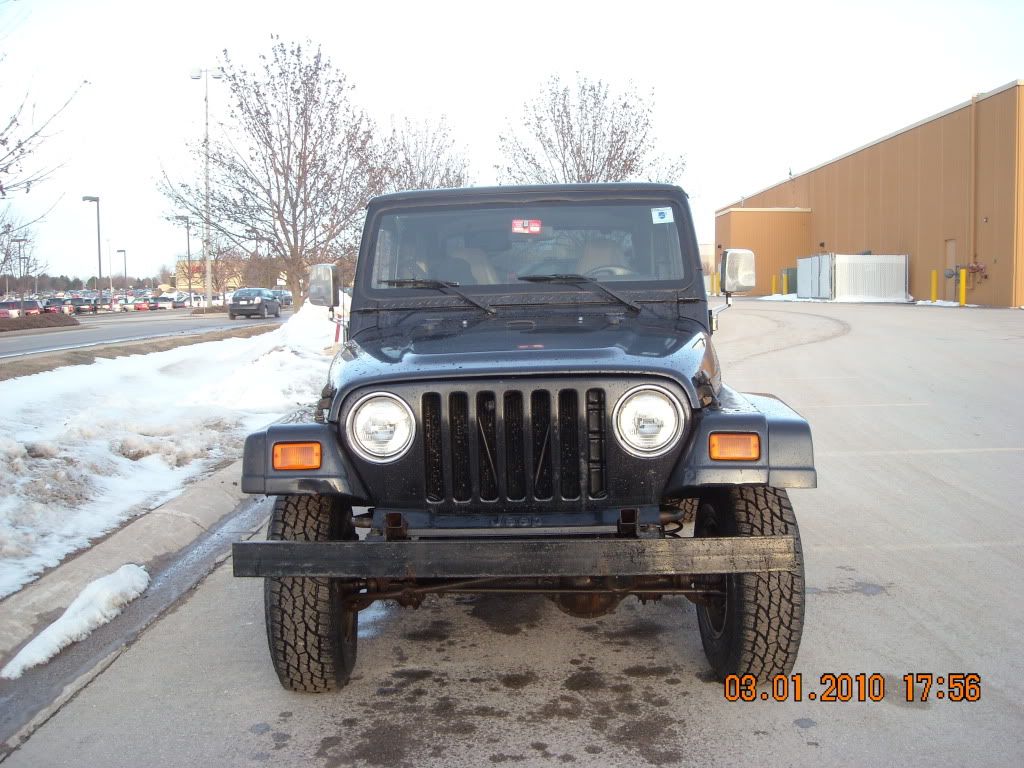 Now this is only the "Exterior" Build if you all want the "Interior " then let me know.
Covered it in "Vinyl Armor" and other stickers.
Then replaced Missmatched Fender Flares
Then istalled Tow Hooks in front.