Im a 19 Year old student with a ZJ Grand Cherokee that i love and take out as much as possible. My first time taking it out the crappy CV drive shaft with the ball bearings broke :/ so i replaced it with a double cardon U Joint style drive shaft, then my second time taking it out got a flat tire (which was a night mare because the spare that came with the jeep didnt fit.) but it turned out ok because i bought some brand new goodyear dura tracs and upgraged to 33x12.5. my third time taking her out i got into a head on collision on Cleghorn trail (off the cajon pass) my car turned out fine the other guys not so much and later he tried suing me. his arguement his car is worst than mine, mine HE WAS IN THE MIDDLE OF THE ROAD!! so im keeping it on the pavement for now ha
[IMG]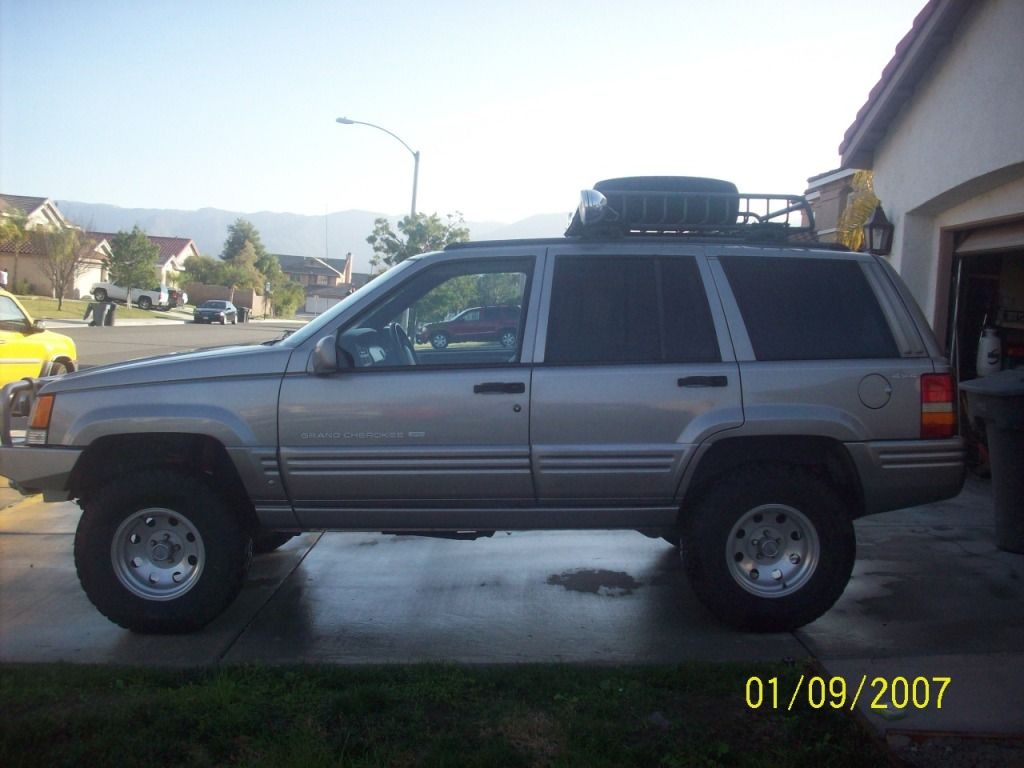 [/IMG]
[IMG]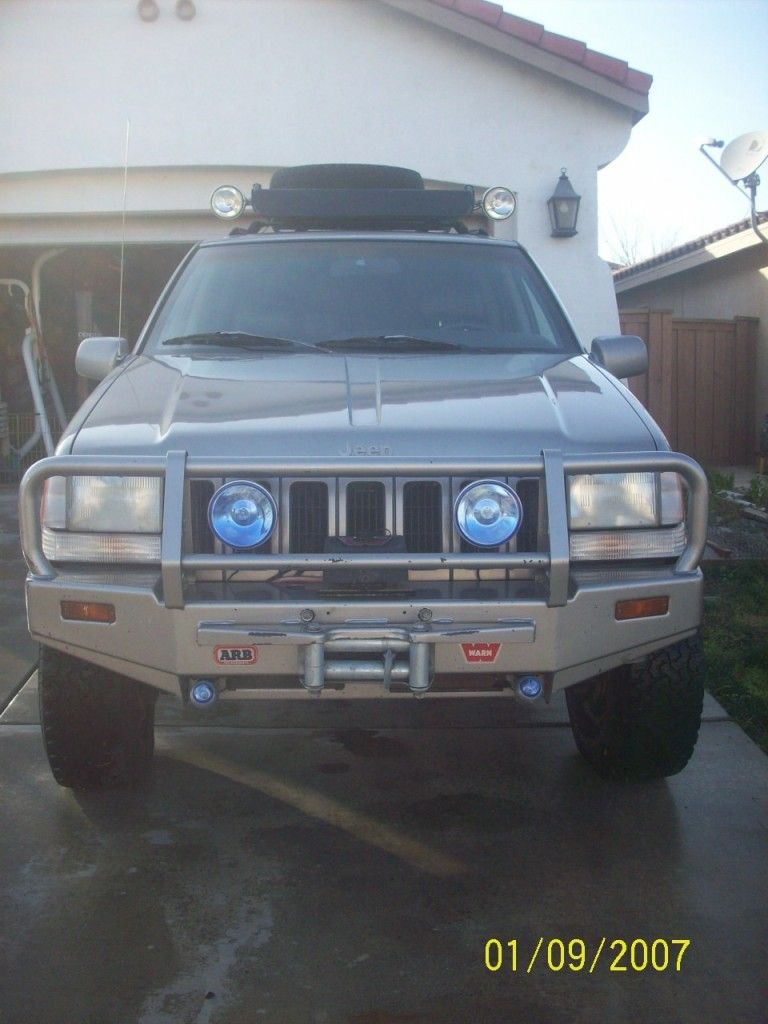 [/IMG]
The day i bought the ZJ V8 4x4 np 249 (31x10.5 bfg weathering cracking a/t 3in Rancho lift ARB bumper Warn 8k lb winch) (4) ranch 9000 adjustable shocks, 100xxx miles Limited Edition 4k CASH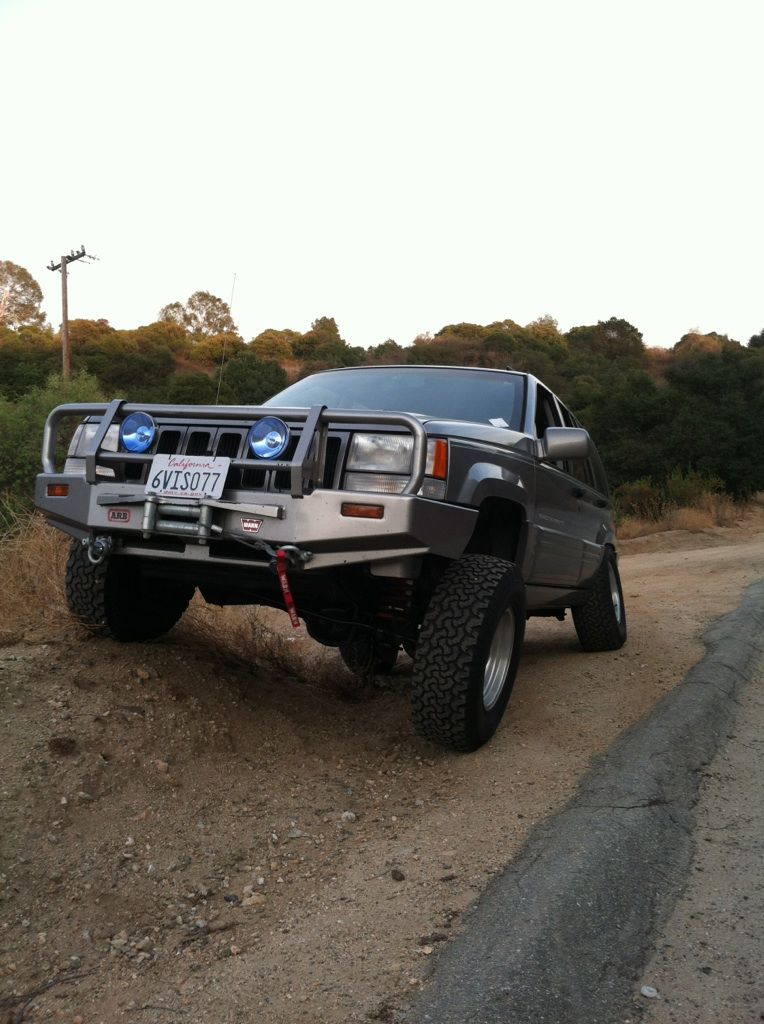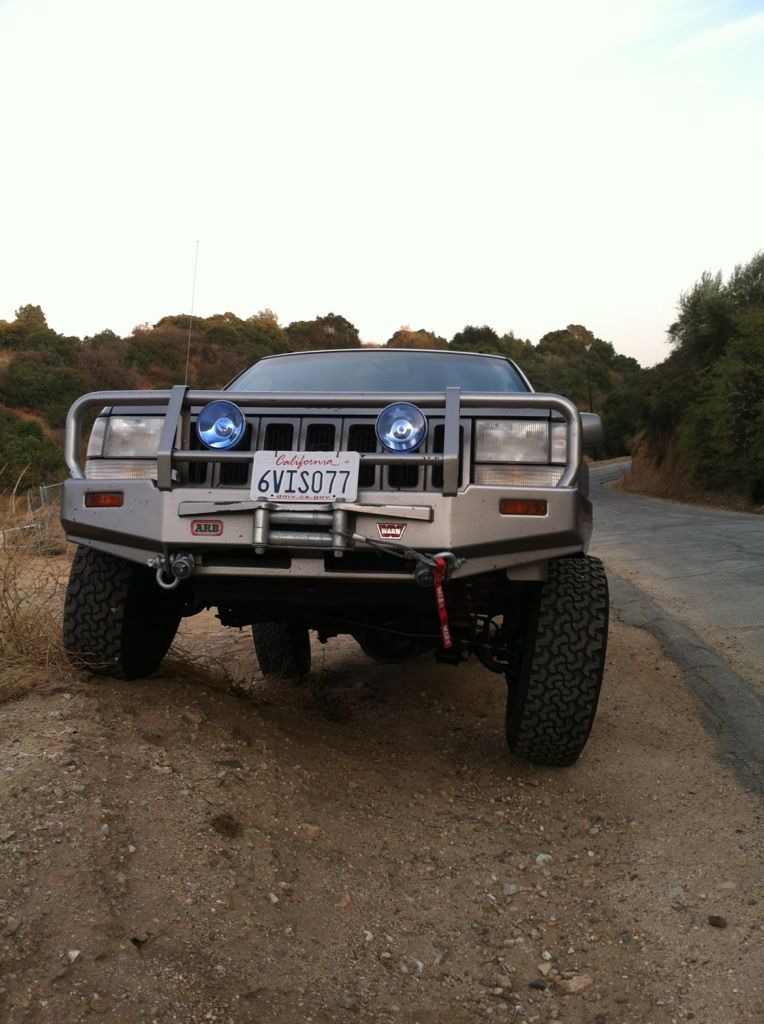 Some Flex Shots (only new mod here was RC Disconects and no rear Sway bar)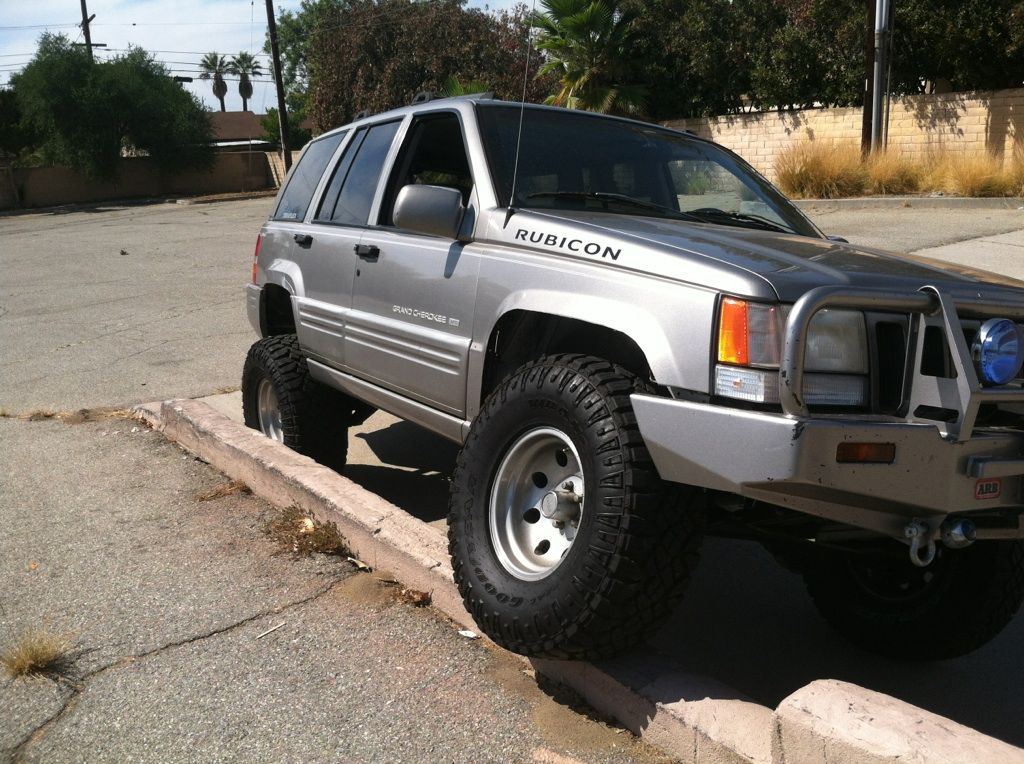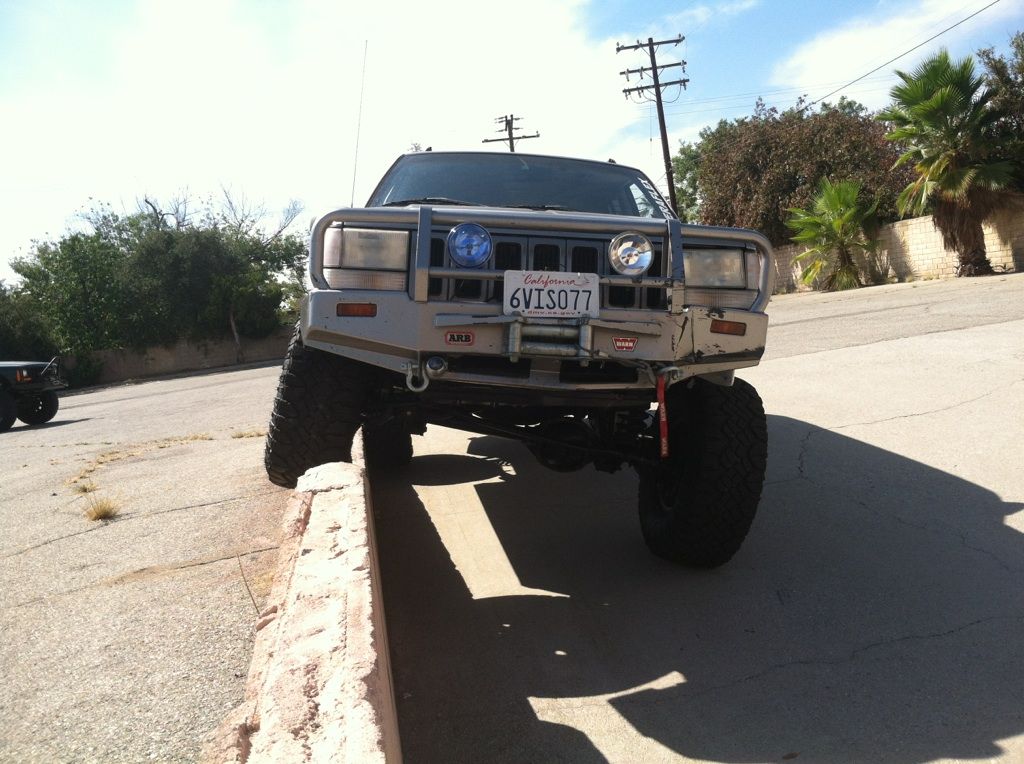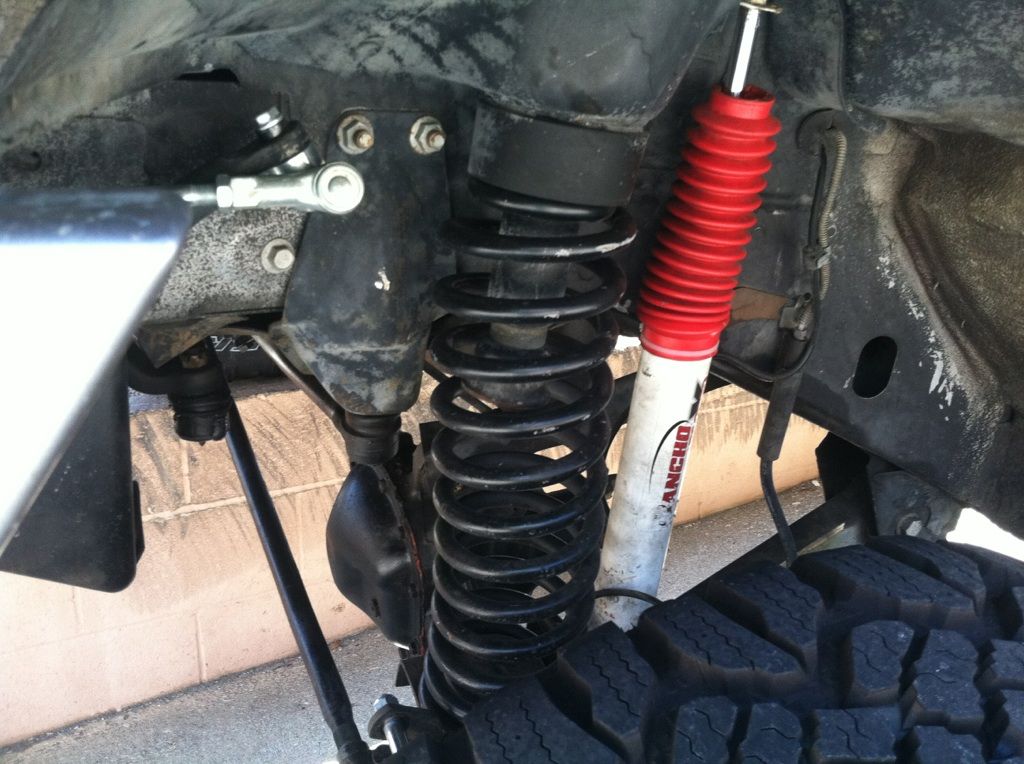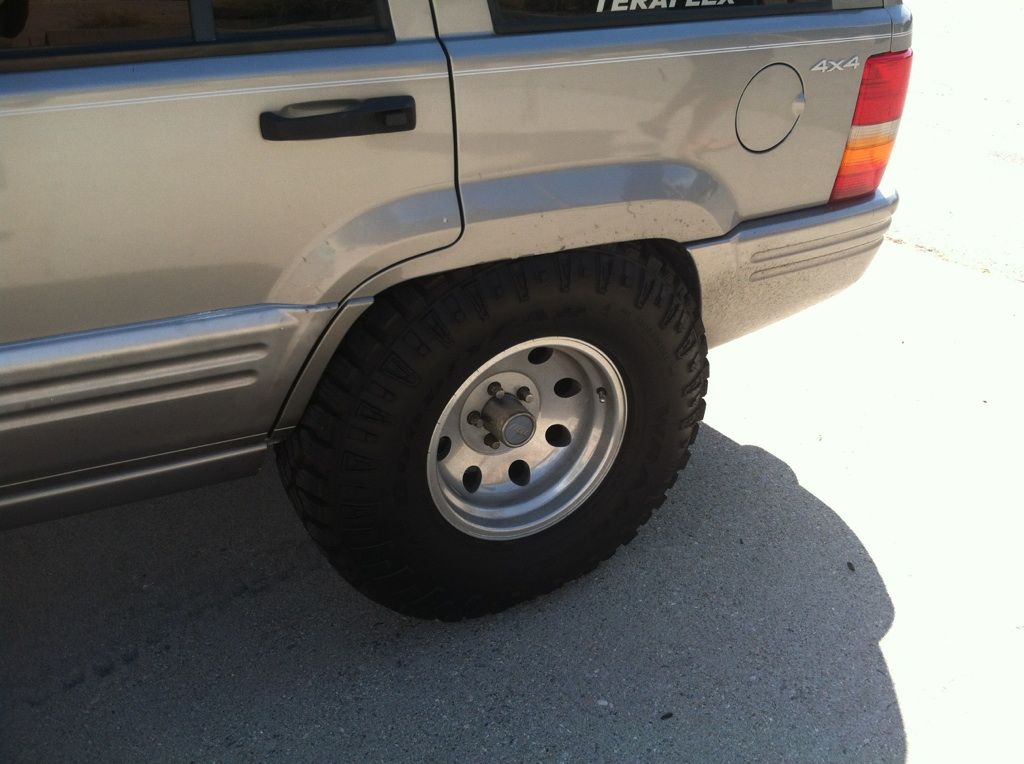 How it sits today (33x12.5 Goodyear dura tracs, 4.5 in RE superflex kit without uppers, Teraflex ADJ Track bar, Rancho 9000 adjustable Shocks. Double cardon front drive shaft, ARB bumper, Warn 8k lb winch, pro comp steering stablizer) i love how it is now just want to get a np242 transfer case rear locker ARB, new driving lights and a nice roof rack.
NOW FOR THE ACCIDENT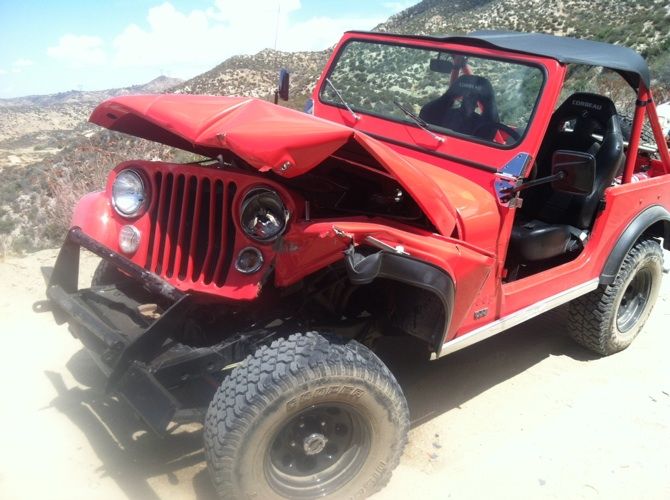 HIS DAMAGE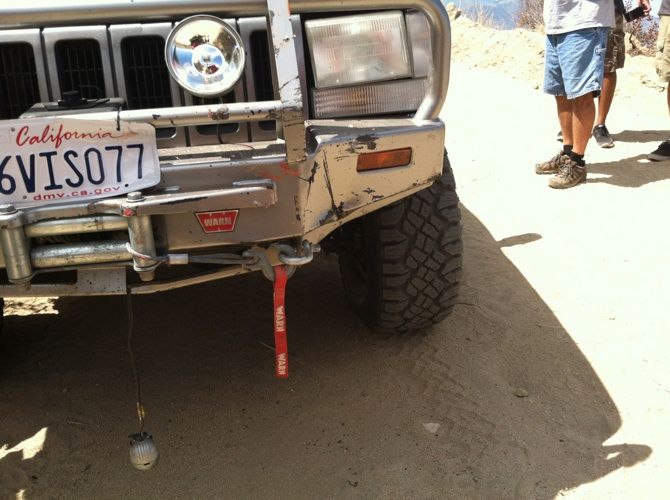 MY DAMAGE (thank god for this bumper and my ride height)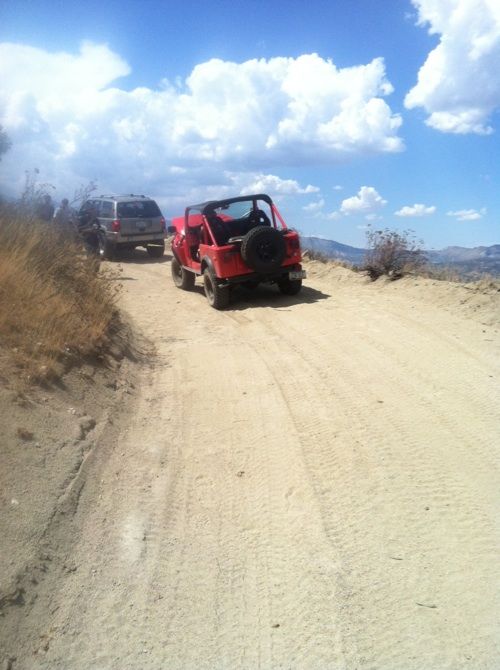 Me towing him out (after he yelled at me and accused me of going 40 mph haha)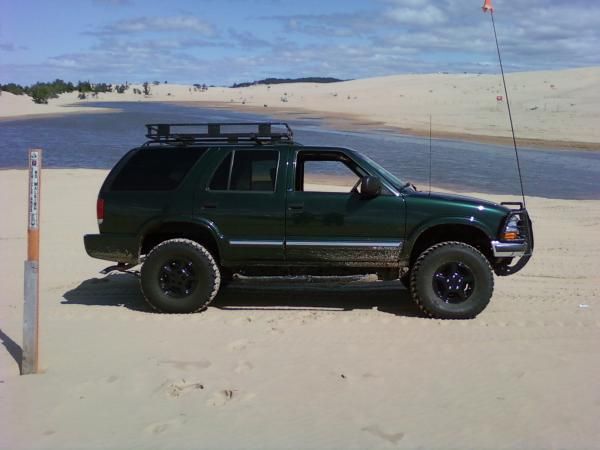 Just thought i would throw this in there ha my first car S10 aka the money pit!!!! getting the jeep was like going from a nissan to a cadilac ha
Well that is it for now until i get my pay check for Coaching
if you have any advice or questions i would appreciate the comments or constructive criticism to help with what i should do next!
Thanks