The next project was to take care of the rust spots on the upper sides of the roof, just above the drip rails. There were about four small rust spots and two of them had gone through the steel. My process for fixing them was like this:
Sand with 180 grit
Cover everything with rust converter
Fill holes with JB Weld
Tape off
Sand with 180 grit
Rustoleum black primer
Rustoleum spray on bed liner
Here are the results: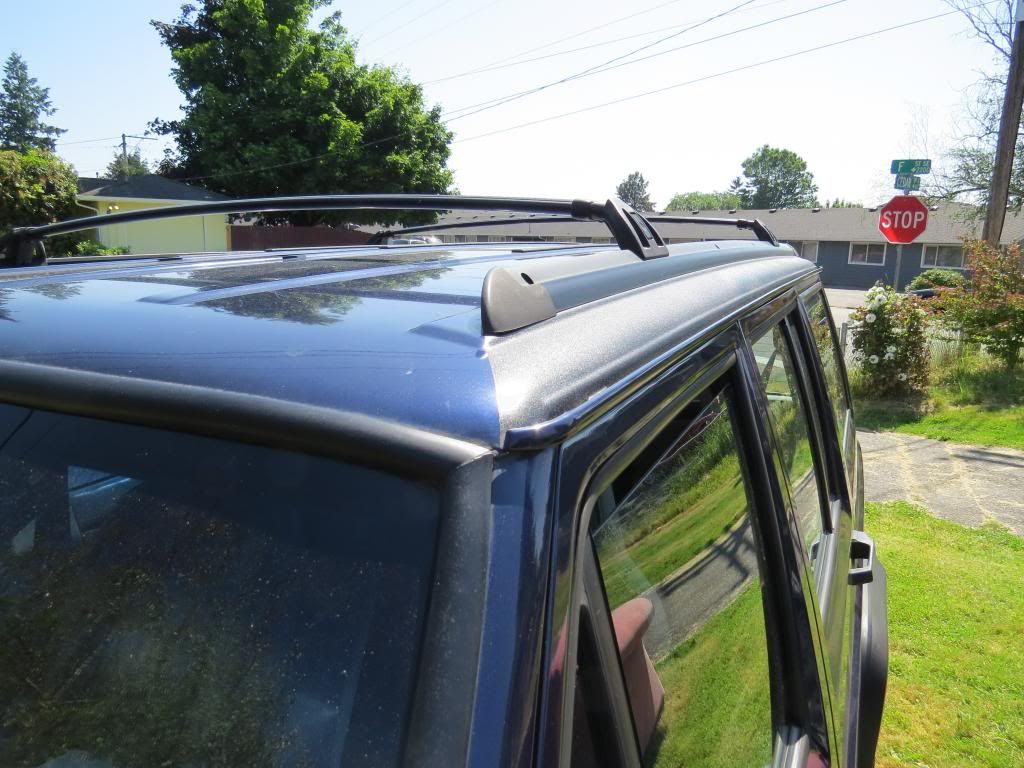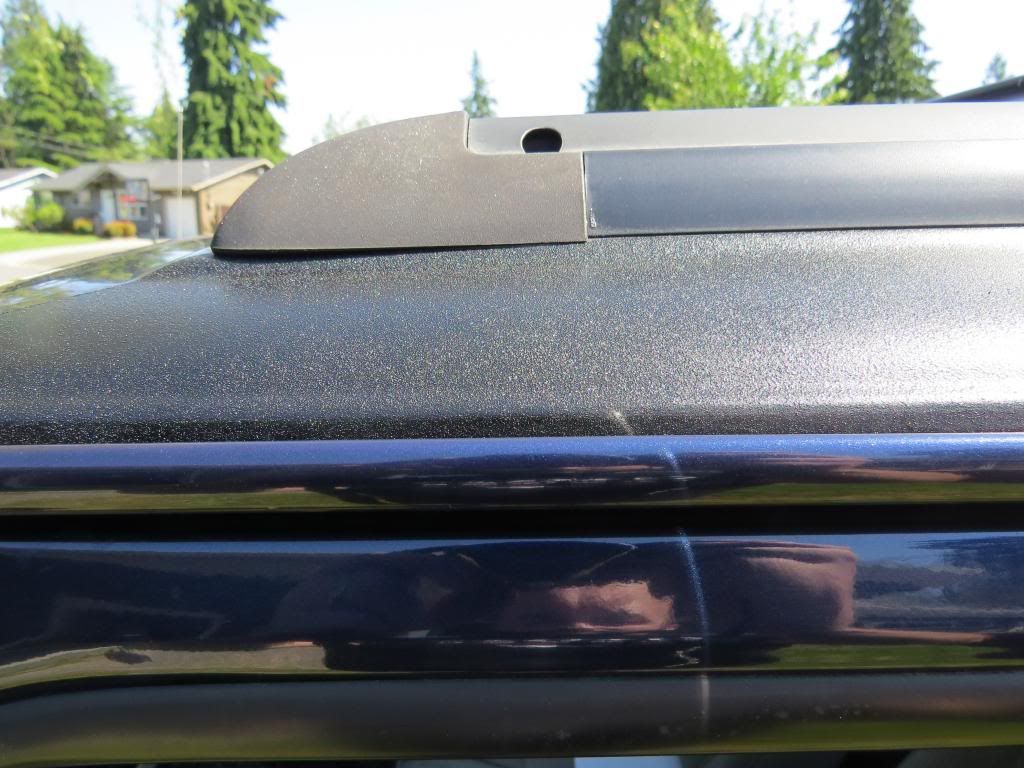 In this picture, there is a small raised section that was one of my patch areas. You really wouldn't notice it unless I pointed it out. Overall, it turned out pretty nice.
I put a ton of the rust converter into the bottom of the drip rails, since there were traces of rust in them. Hopefully the mix of converter, sanding, primer, and liner will keep the top of this thing rust free for another twenty years.
I plan to put more of the spray on liner on the lower rocker panels sometime soon, but I'd like to take out some of the dings first.