Name is Doug from the West Michigan Area. Been building this for a while now, putting money in it when i can and since I'm a college student it hasn't been much. I got the jeep for 350.00 and brought it home...it was gutted the only thing it had was the body, tranny and t-case, frame, and axles, so I've had to gather just about everything. Most of the parts i have picked up have been off her or from trucks I've bought for next to nothing and have parted out. So some of the parts (axles and tranny) aren't really what I wanted and will be looking to upgrade in the future.
I just got laid off so I'm finding some time to actually go home and work on it some. Home is about 15 min from the silverlake sand dunes, so when i picked the jeep up the plan was to build something to cruise around town, to the dunes, trails, little mud, etc...but it got a little bigger than first anticipated. Now I'm running into some issues with the front drive shaft angle and am thinking about lowering it(what i want to do) to help that out a little bit. O...still need a project name...open to suggestions!
ITS A:
1993 YJ, CJ clip, TBI350, T-15, Dana 20, 10-bolt, SF14-Bolt, SOA, 38.5" TSL's, Full Cage (not done yet), summet racing bucket seats, 5pt harnesses, sniper fab short corners & Rockers, Tube fenders & flares front and rear...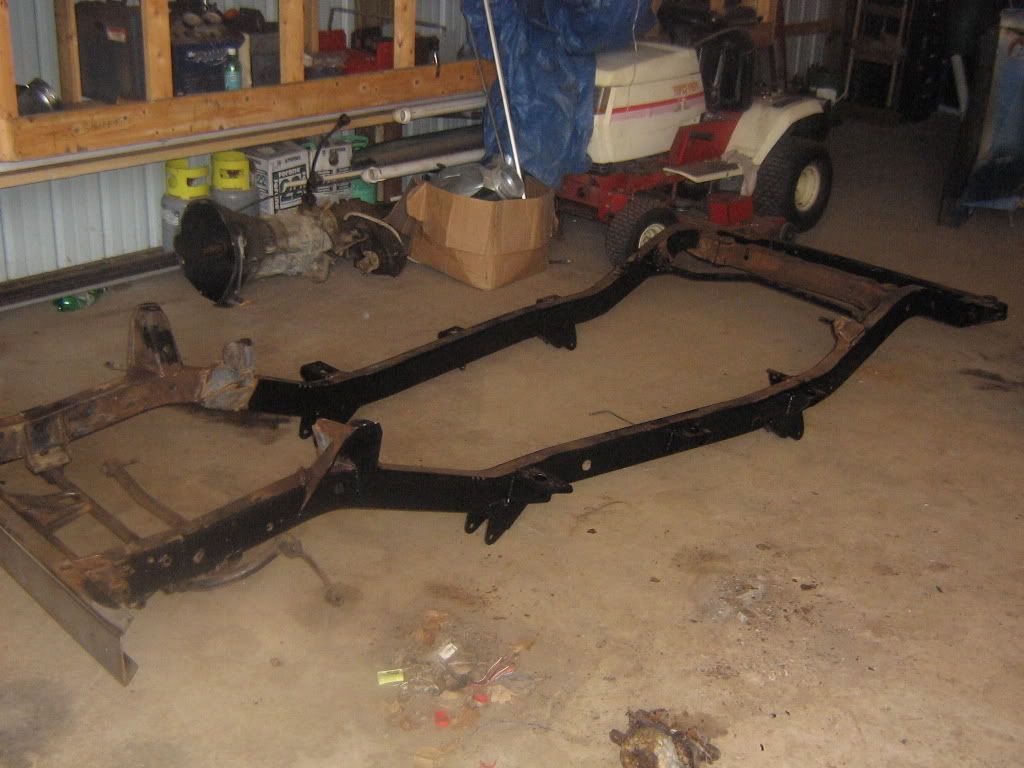 Axles & lift installed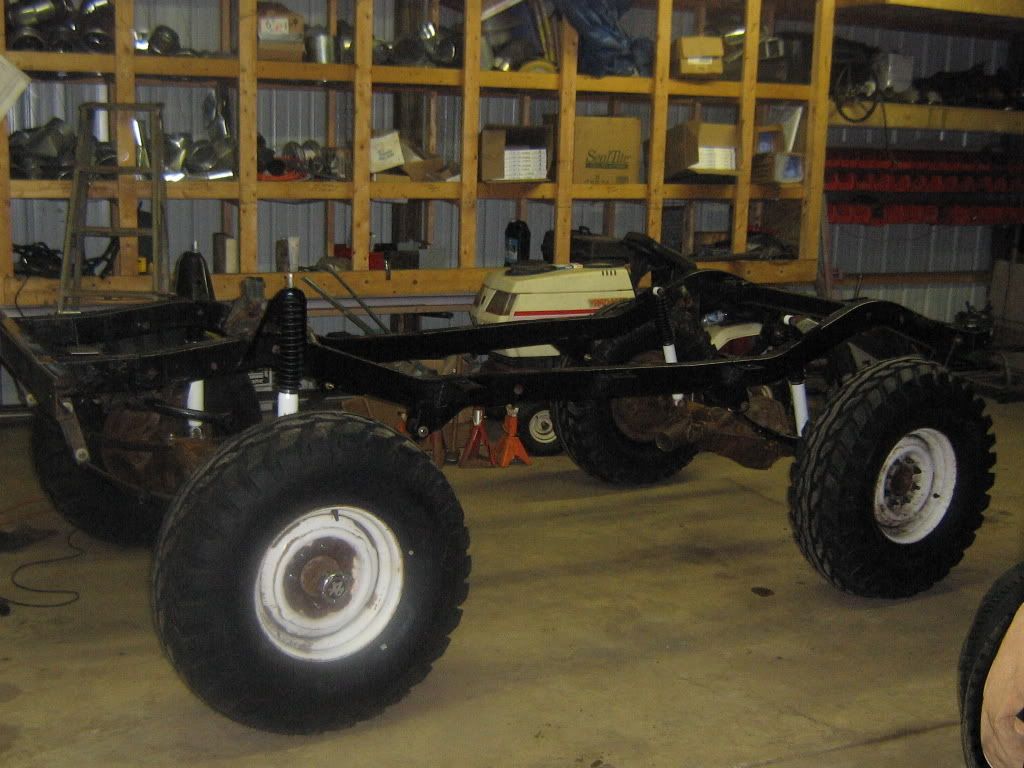 With H1's...traded for TSL's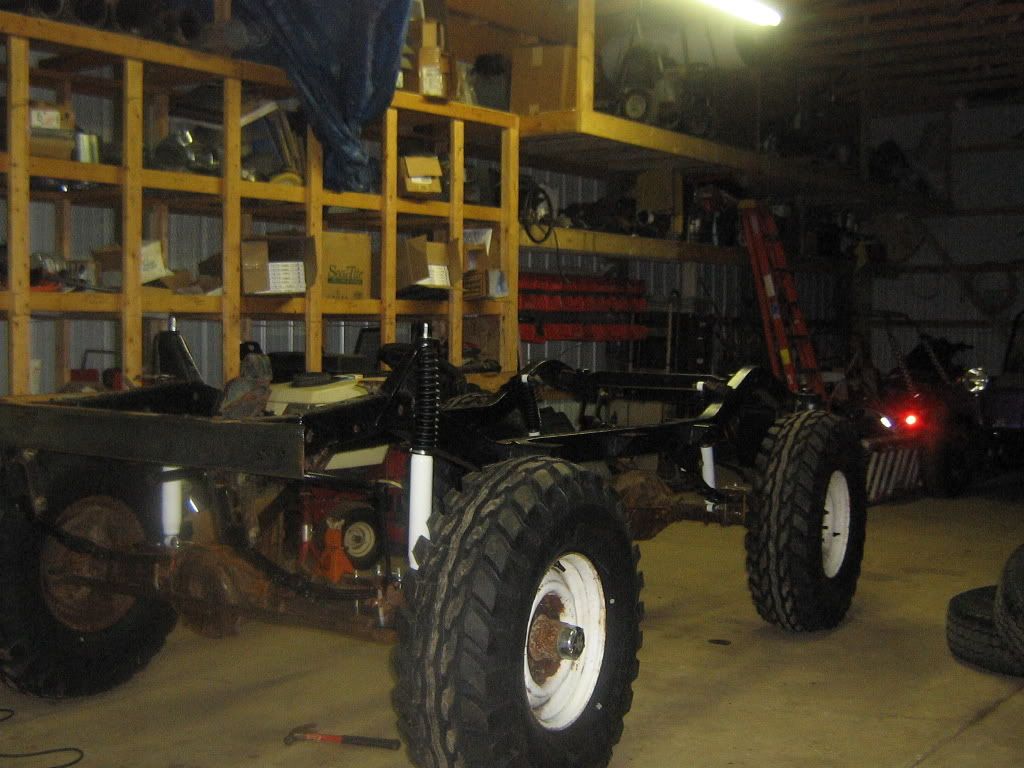 Tub...being transfers from place to place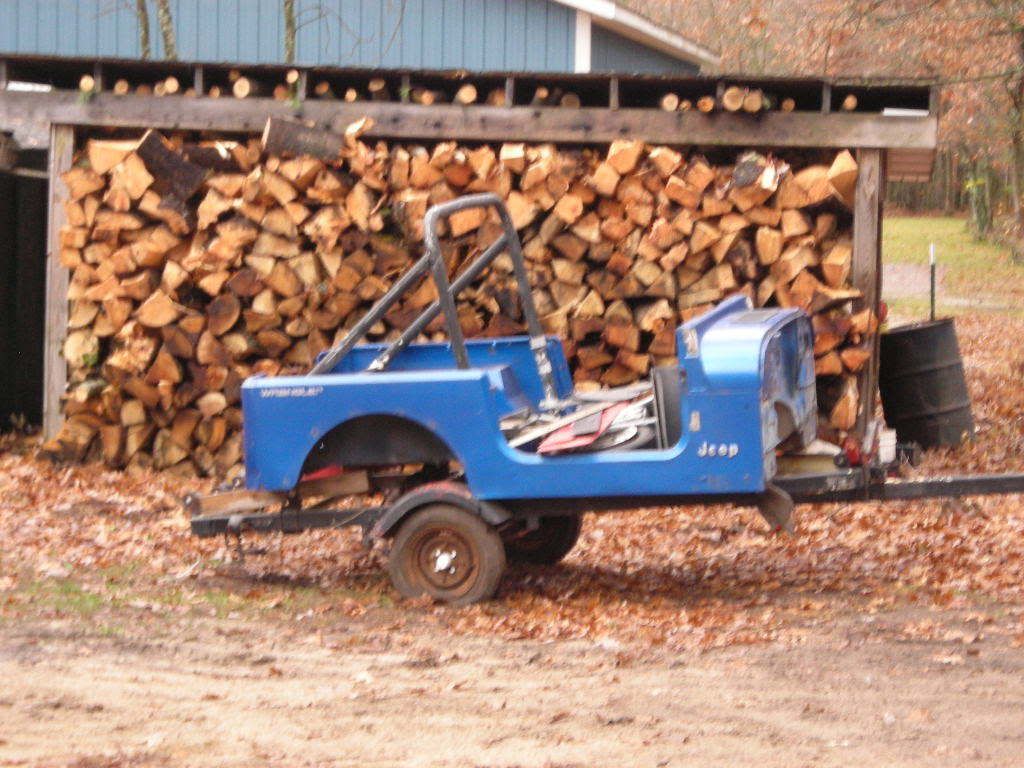 Only rust on Tub....patched with new metal...working on body right now
With 305...sold got picked up TBI350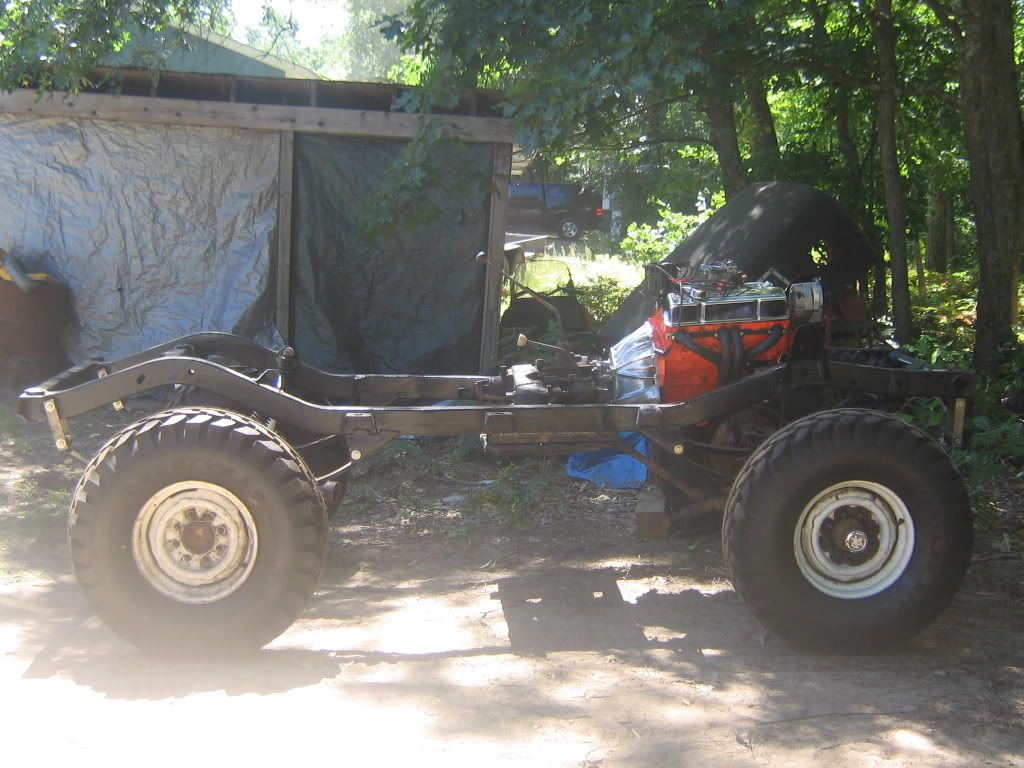 The way it sits until this weekend.