Registered User
Join Date: Jul 2010
Location: Lynnwood
Posts: 354
1992 YJ 350 Chevy build
---
Well everyone here it is!
I myself have a 99 XJ but this is my dads project that i've been helping him with so we decided to start a build thread to document everything and get any advice. My dad has always wanted a Jeep with a V8 so he bought a very clean 92 wrangler that had about ~123k on it, completely stock with a hard top. Unfortunately I couldn't find any pictures of it when it was stock but im sure you all know what a stock jeep looks like
ANYWAY, heres the specs of what we've got so far.
-1992 Wrangler YJ (started with a 4.0)
-Suspension/Wheels:
4" Pro Comp leaf spring lift
1" lift shackles front & rear
Pro Comp shocks
15x10 Ultra Wheels
33x12.5x15 Duratracs
-Drivetrain:
Chevorlet 350 crate motor with ~6k miles
AX15 Transmission
Stock T-case, np-231
Chevy bellhousing from a 1500 truck
Dana 30/35 with 4:11 gears
-Adapters/Motor parts:
Novak trans adapter
Advance adapters crossmember
Moroso fuel pump block off plate
Proform valve covers
Edelbrock preformer RPM airgap
Edelbrock preformer RPM cam
Edelbrock timing chain
11" clutch
-Extras:
Riddler diff covers
Slip yolk eliminator
Custom driveshafts
Custom painted hardtop to match tub
White gages
Stereo system with 8" sub
Pro Comp bumpers front & rear
Overall the swap is going good, we've got the 4.0 out and sold and now the 350 is in the process of being built. Exhaust manifold and many other parts are still needed so all comments and suggestions are needed! Enjoy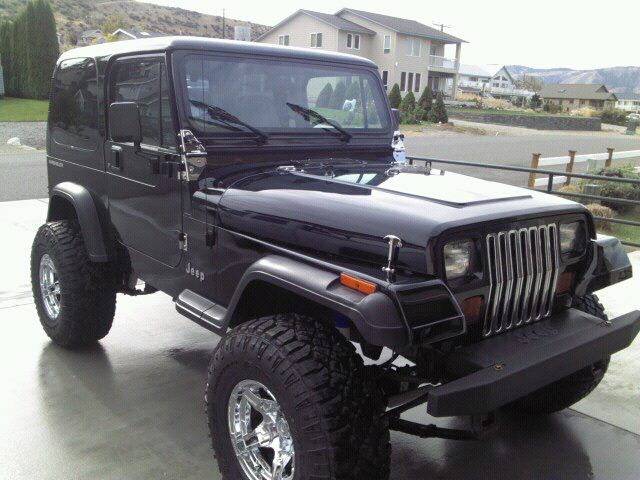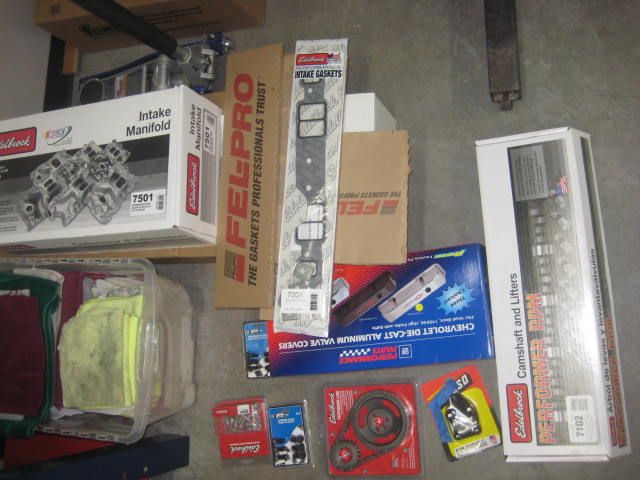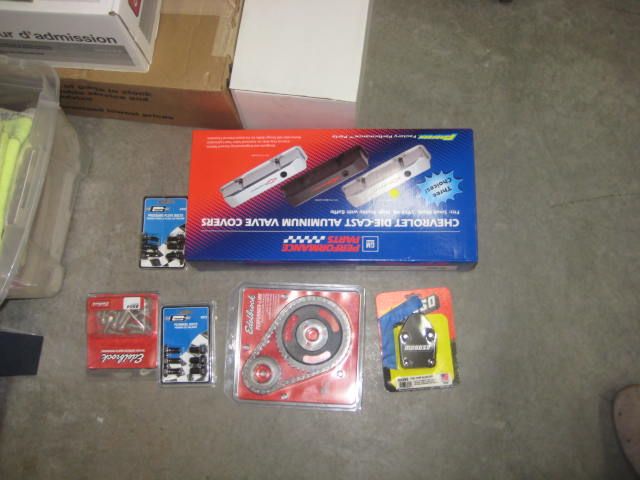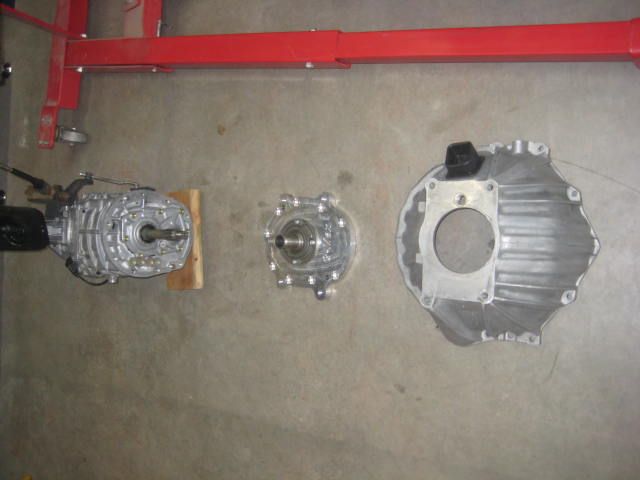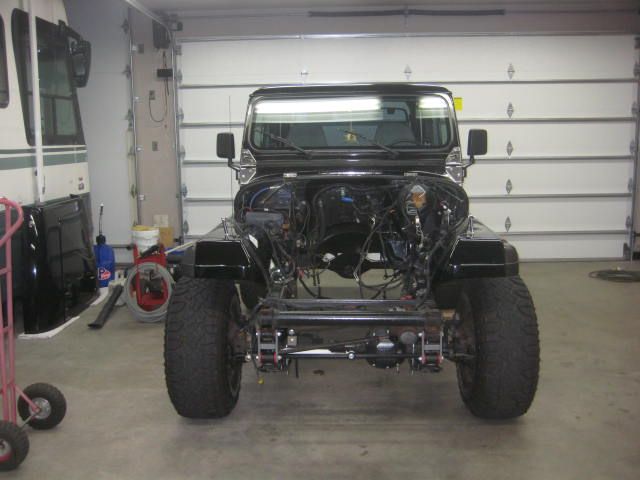 ---
.,_______.o_o.
//_|__l__,\___\,___
l_--\__\__l----[]llllll[]
(o)_)____(o)_)--o)_)
Currently Active Users Viewing This Thread: 1

(0 members and 1 guests)