Just another small update; Yeah, I've been really bored lately.
Changed the sparks yesterday. Seems to run a little better, as they were pretty shot..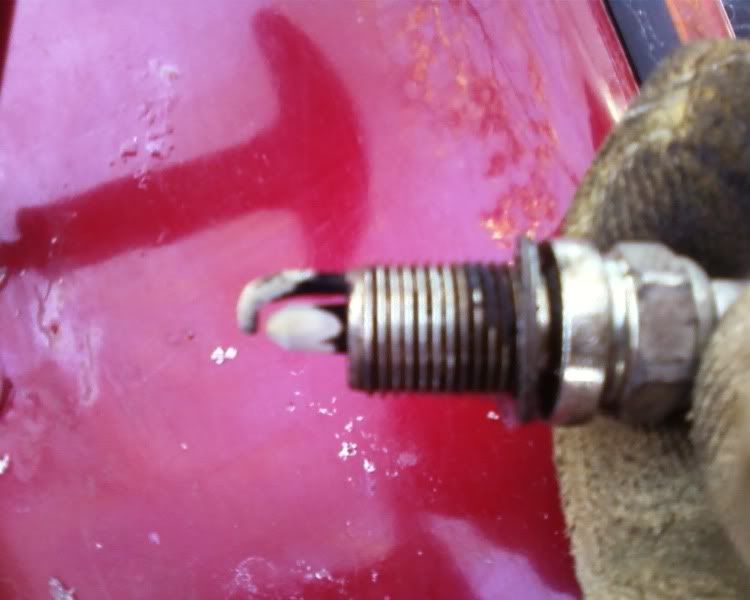 Also finally got the sound bar lights wired up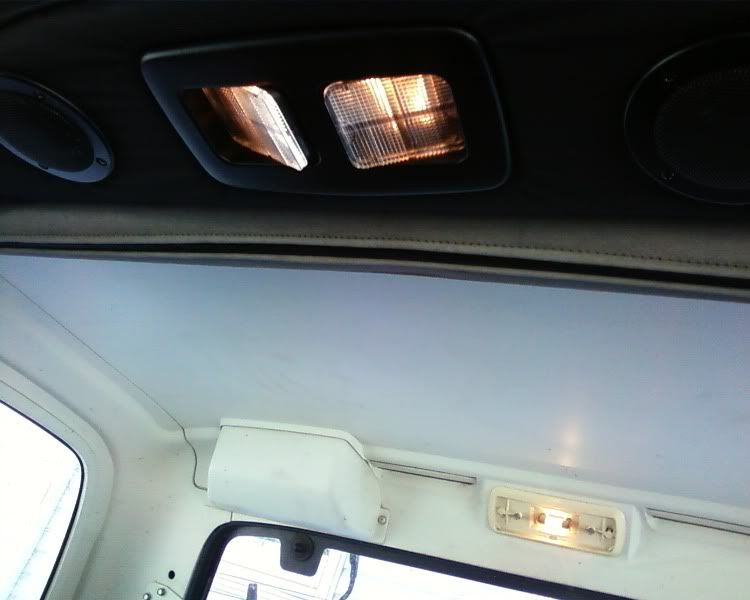 Hid the wires under the dash/carpet. Quick fix until it warms up.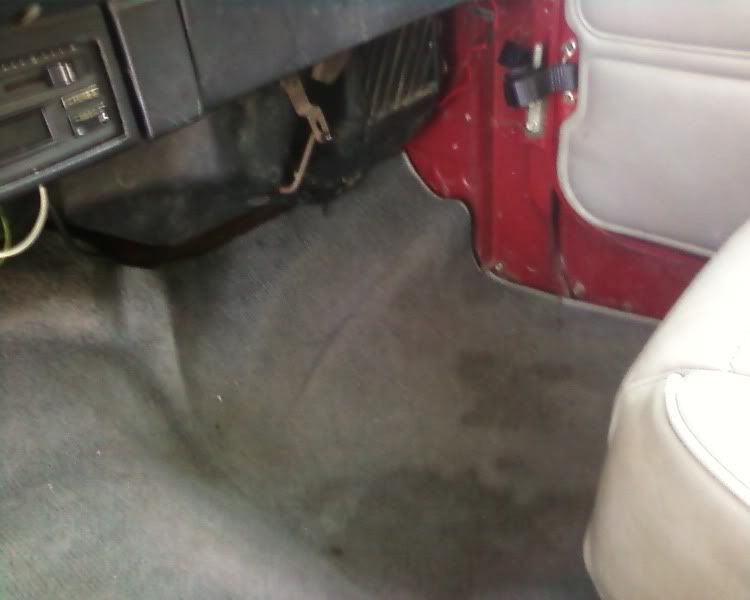 And here's just a few pics of the "big storm" that came through Tuesday night/Wednesday. It wasn't as much as I wish it had been.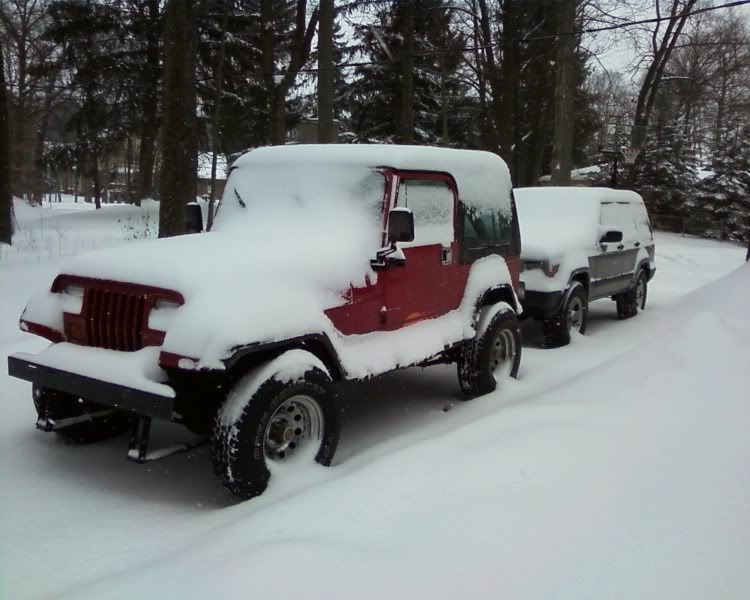 We got about 6-8 inches overnight. Had to throw it in 4x4 for some of the driveway
stupid tires
Sorry for crappy quality, this was early the night the storm came in.
Kinda defeats the purpose of having a hard top..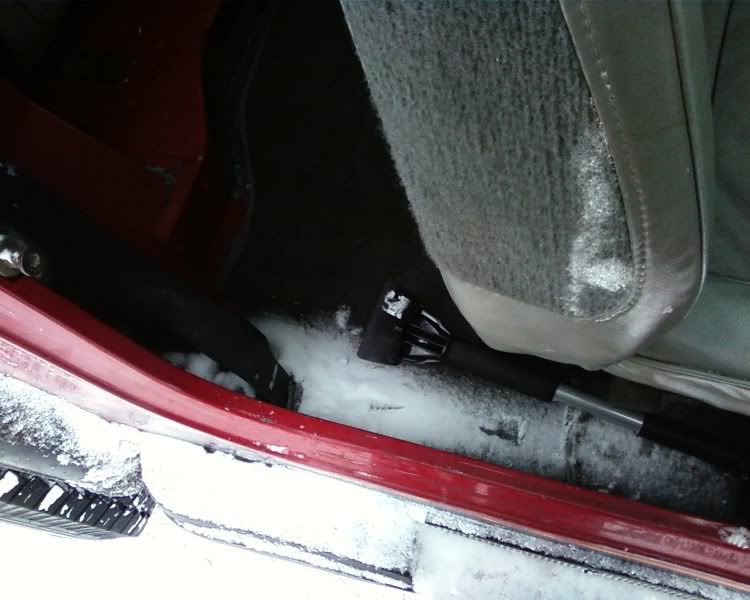 Hopefully I'll be heading to the junkyard sometime this month. Getting a "new" hood and grille. Also going to try and find some decent springs from an S10, dakato, or something to the likes. Oh and did I hear someone say 8.8....
Time to get things rollin' for spring!