So after the last group of pics, the motor happened to die on me with 86k
So it sat there in here yard for a year or so ;(
Then I bought my own house and built my garage where it currently sits stuffed back in the one corner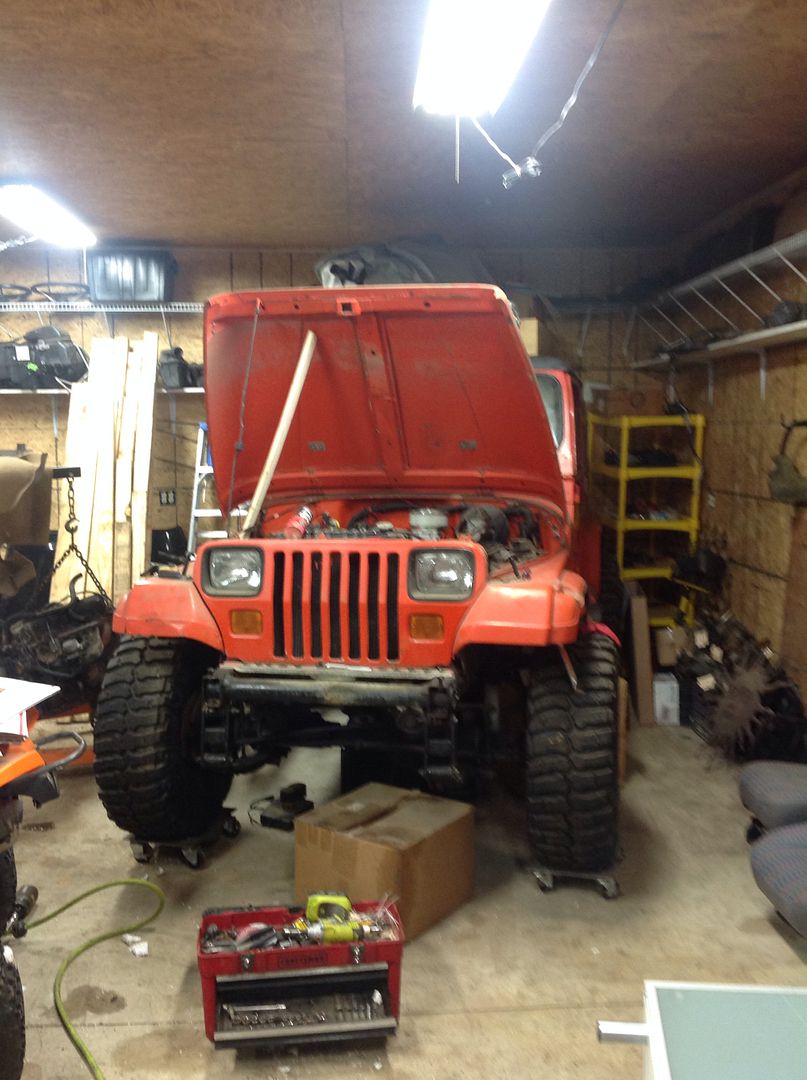 Well needless to say, I am finally starting to work on it again!
What I am going to do is tear it down, pull the motor, trans and transfercase.
Pull the body, and all the interior out and take the body to have professionLy painted
So throughout here process I will keep posting pics and comments.
Well here's my first question already; has anyone had the experience of removing the bedliner from the inside?
As I stated previously I don't really care for it as it faded horribly after one summer and help or comments would be great!
So here are some pics from the past 2 night. Not to much progress here but only a couple hrs here
I did try and fire it up a few last time before I started tearing it apart.
I also forgot to mention shortly before the motor crapping out on me; I put a hole new motorcade carb and hei distributor and plugs and wires and what not on it.
Which will be for sale here shortly