Several months back my dad bought an '88 XJ as a parts donor. First thing I did was take the door panels. The door panels from the MJ had been mutilated by the PO. They decided it would be a good idea to cut big holes in the door panels to install an extra pair of speakers. What is even better is that they used duct tape in place of electrical tape.
The XJ door panels are much nicer, they have map pockets, and I like that style of door handle better. The speakers were pretty old to so I picked up some cheapos at Walmart for $30.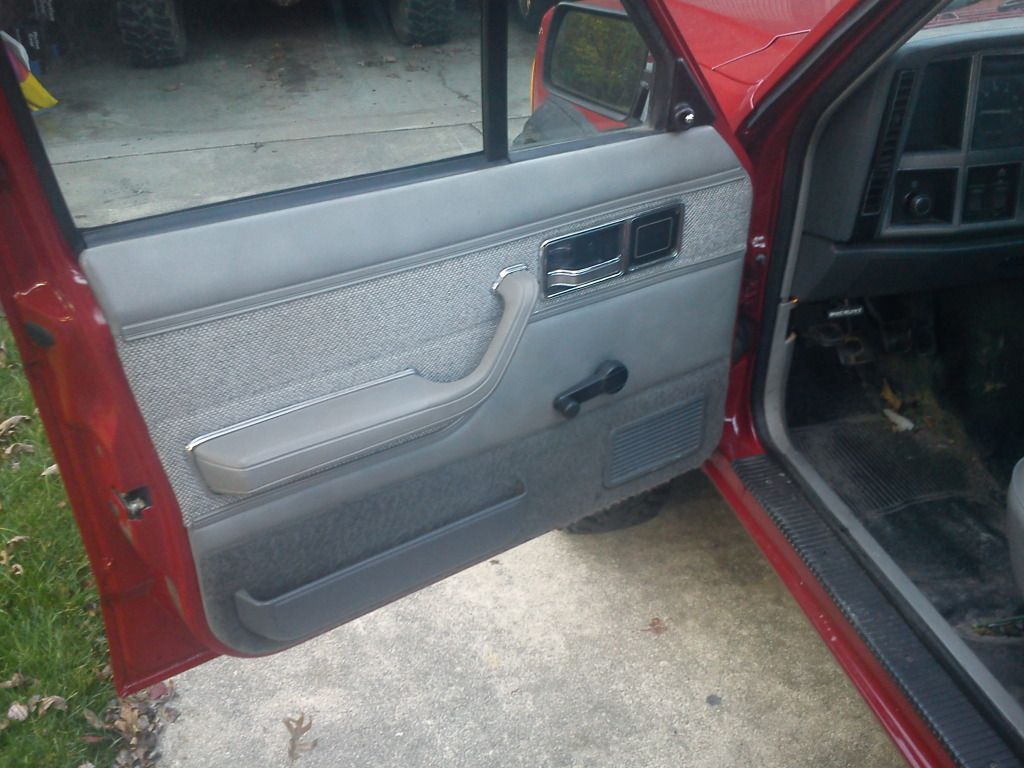 To go along with the hack job door speakers, they had completely jacked up the stock radio wiring harness to install an aftermarket head unit (which is no longer functional). The donor XJ had an old Sony headunit spliced into the stock harness. To make things easier on myself I just cut the stock harness out of the XJ and transfered it to the MJ. Worked like a charm, no more jacked up wiring harness. For some reason the wiring was screwed up on the cig outlet, so I spliced in the outlet from the XJ. Another problem solved. While I had the dashes apart I took the right side switch panel out of the XJ and transfered it over in case I ever install more auxilary lighting. The XJ also had a nicer dash panel, so that got used as well.
The main reason my dad bought the XJ donor was because it was completely decked out in chrome. Grill, mirrors, door handles, etc. All of that got used. I think it turned out pretty great.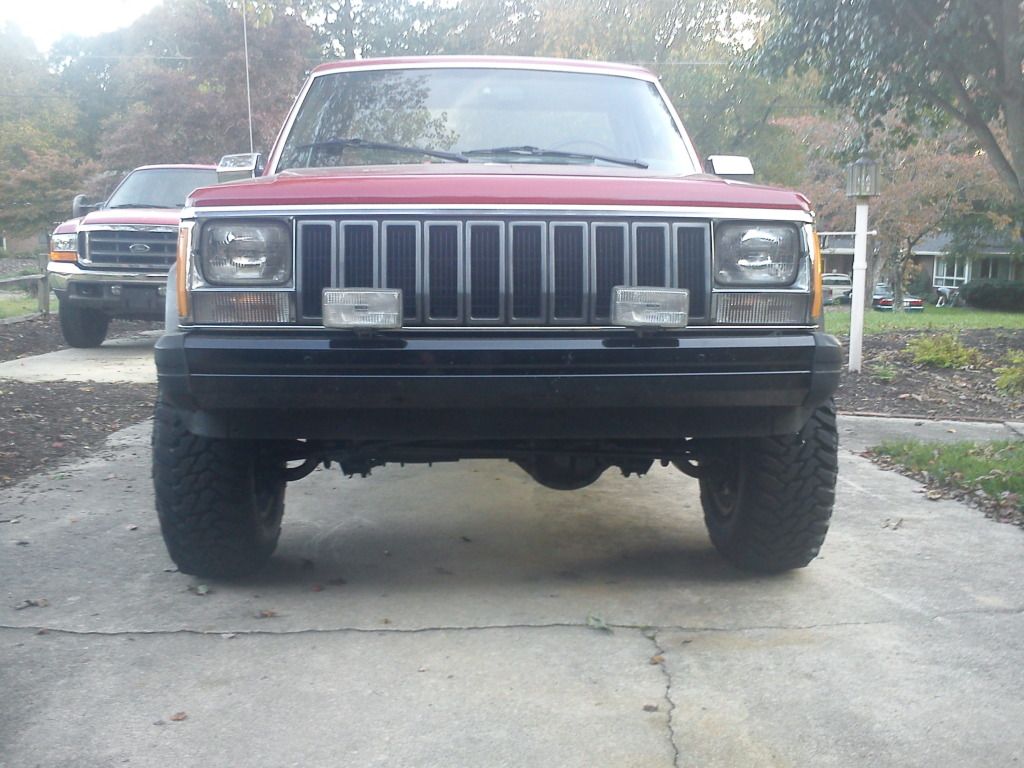 It was time for a wheel change. The GY Armortracs are a great street tire, but they are small and the canyons no longer fit with the chrome look. I had a set of 15x8 American Racing Outlaw IIs sitting around, as well as a set of 30x9.50 Cooper Discoverer STTs that I used to run on my first TJ 4 years ago. I dont really need mud tires, but they are getting pretty old so I need to wear them out before they dry rot. 2 of them are full tread and 2 are 75% tread. I really like this wheel and tire combo.
Since this MJ has the factory towing package it sits really high in the rear. I measured it and it was exactly 2" high in the rear. Lucky for me I have plenty of 2" spacers lying around. Evened it up perfectly. I really like the look of the 2" lift with the 30" tires. Anyways, I know it is the finished pictures that you really care about, so here you go (view full size for better quality):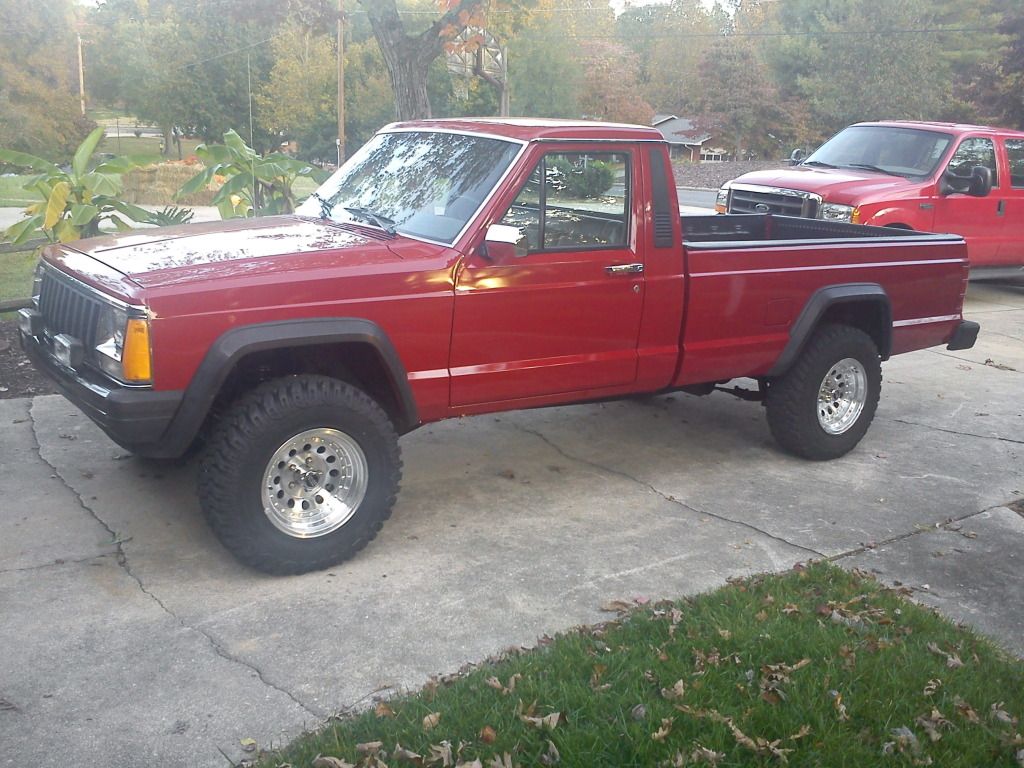 It isn't completely finished, stll need to do some minor things like adding all of the emblems. I would also like to find a dimond plate tool box for the bed. If I can't I am going to install the roll bar form the black MJ, but a tool box will fit my needs a lot better.