Alright so I know its been a while, but I finally found the time to show you guys what I've been up to. From where I live, there is an autozone like 5 minutes away, so I have become a regular there and they all know me and are really nice. It just so happens that there was a guy there who was an avid off-road enthusiast and we both got to talking about it. He had 31" tires on his truck at the time, and mentioned how he was upgrading to 35". He asked if I wanted his original 31" for $125, and I jumped on it.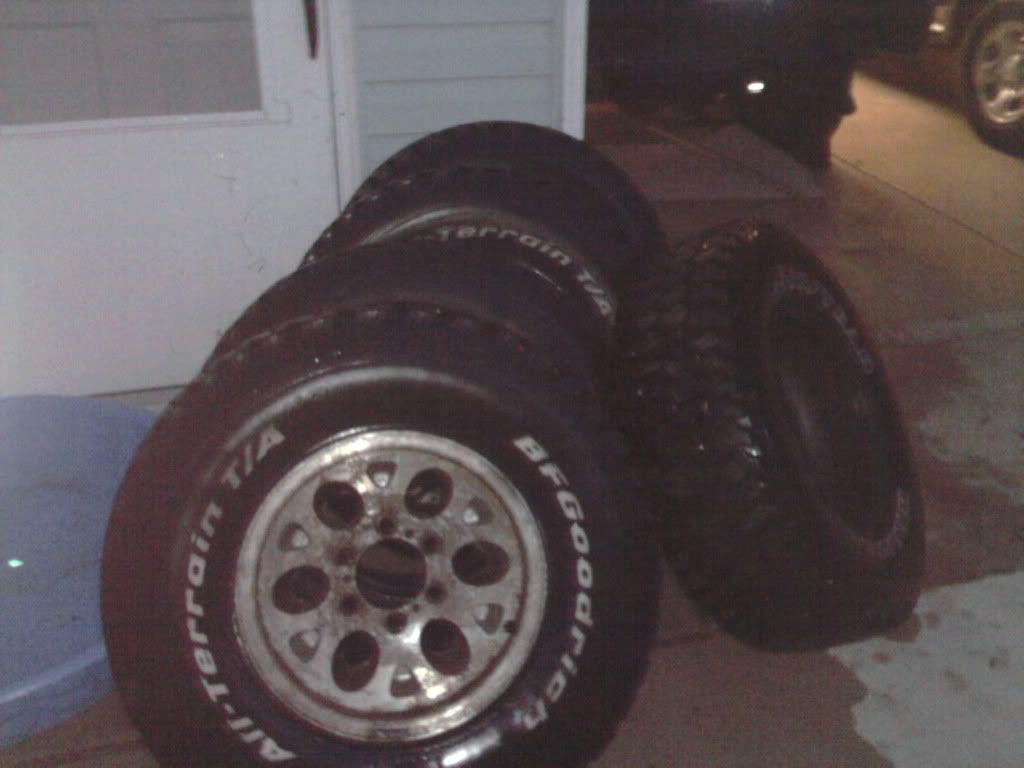 So I got 4 (31") BFGoodrich ATs and a 31" Wrangler AT spare for $125
I was psyched to I did a crude mock-up of what it would look like.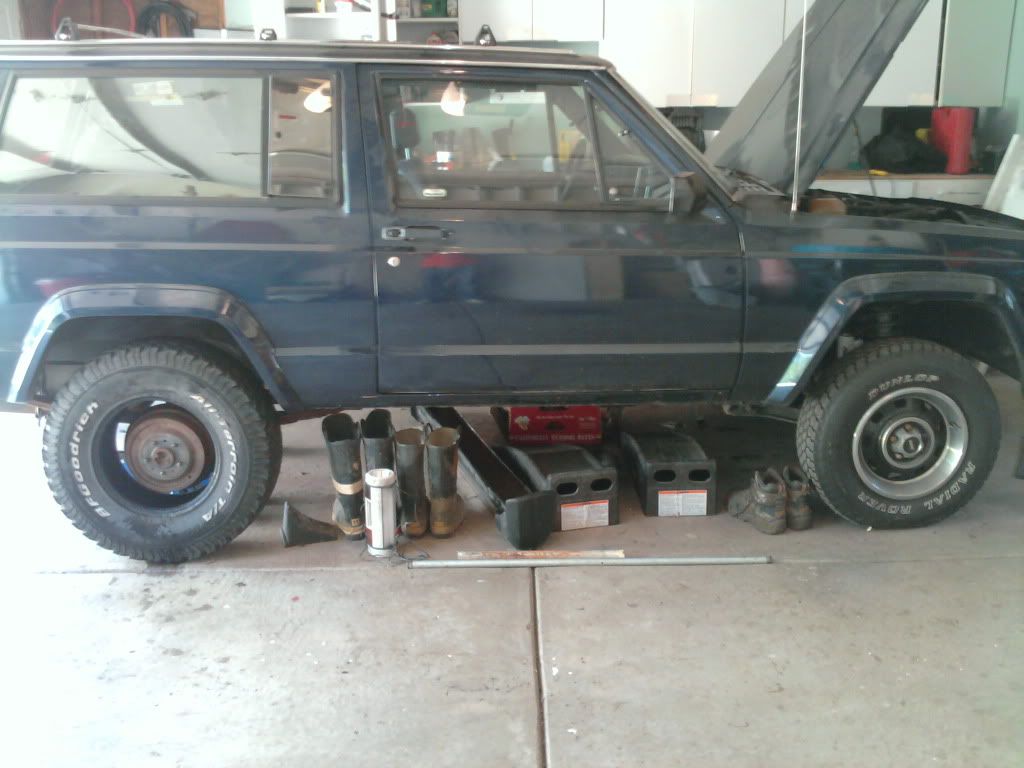 I realized that the tire might rub against the leafsprings because the sidewalls would be so close. I mentioned this to my parents, and they got me some pretty sweet wheel spacers for my birthday this past August, along with some new chrome lugnuts to replace my rusted old ones.
During the mock-up I noticed that for the entire time I had been driving the jeep, I was only breaking with the front wheels, because the rear drum brakes where seized up. So I went out and bought new brake shoes, and a spring kit.
[Before]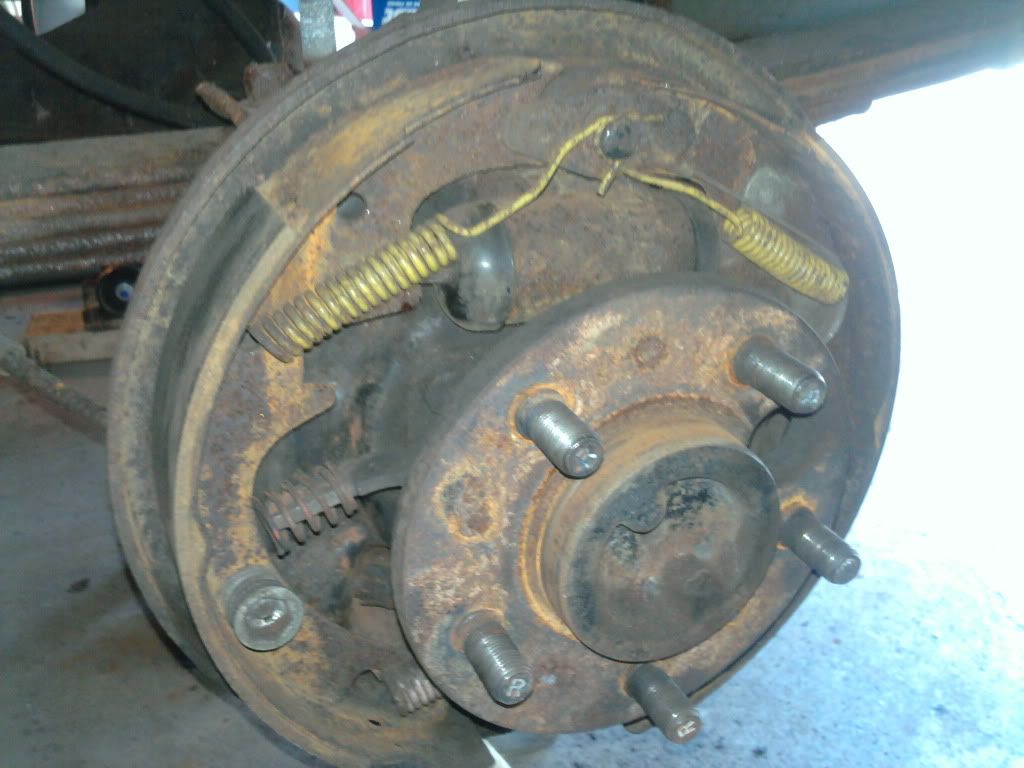 [After new springs and hardware]