Got some more work done today.
We found another rust hole. Were going to start patching soon.
I took of my fenderflares and started to sand them down a bit and paint them.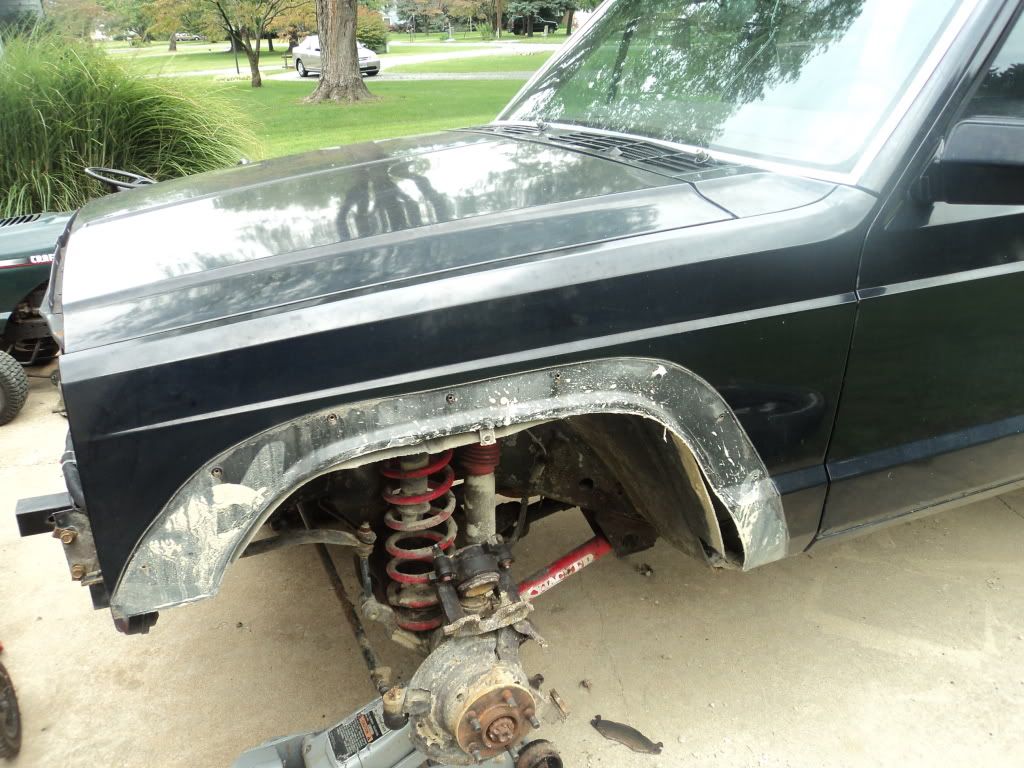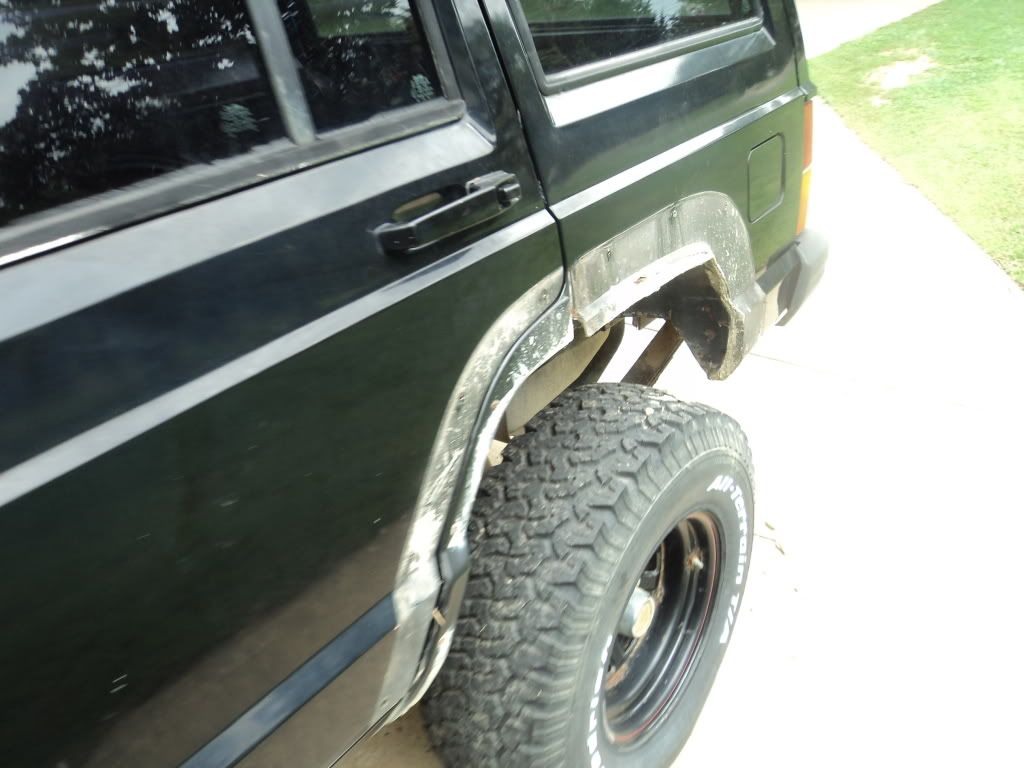 They turned out great.
We started to gring out some of the surface rust in the back.
I washed it and waxed it. It looks good