For many years I have wanted to build a Willys Jeep. Not a pristine restoration but a resto-mod rig built for serious fun off-road.
A few years back I bought an M38 but ended up selling it to the guy who originally built it in the early 80s in order to fund my Rubicon rebuild. I have regretted getting rid of it ever since.
I found a project willys on craigslist. It hasn't run in 2 years and the ad said it needed body work! I talked to the owner and we worked out a price I liked. Like a fool I jumped all over it. We went to pick it up after a significant snow fall and the thing was buried in and full of snow. Lesson learned, don't buy a jeep you can't really look at!
The jeep is a 1952 Willys cj3a. It has a 4" suspension lift and 2" body lift. It is "powered" by a 1981 Buick 231 V6.
Enough talk here are some photos...
This was getting it pulled out of the woods and ready to load on my trailer.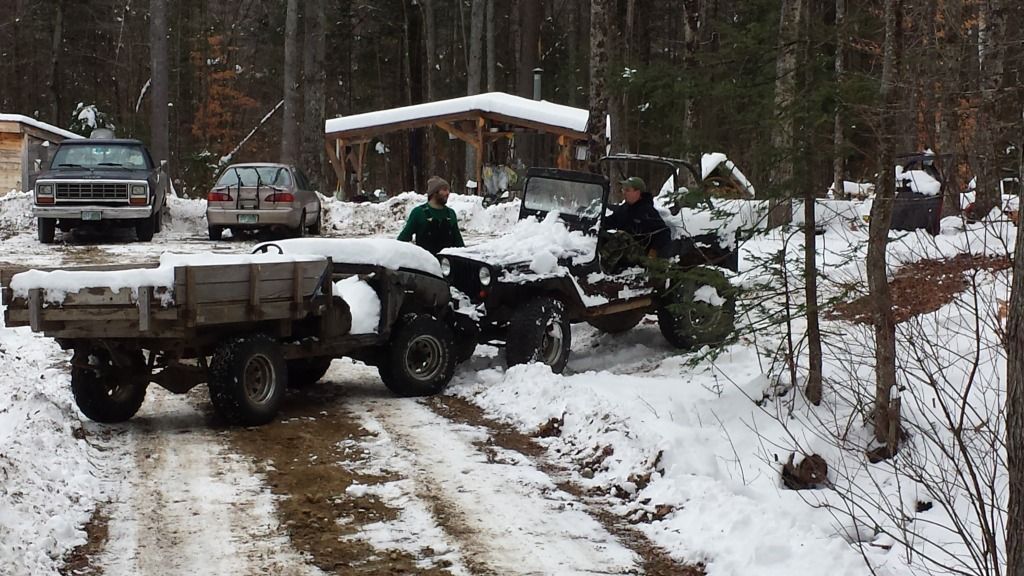 Later in the day on the trip home after the snow melted!