There were a few mechanical things I simply had to get taken care of. The first was my shocks. I had no idea how long the stock ones had been on, and they were rusted through.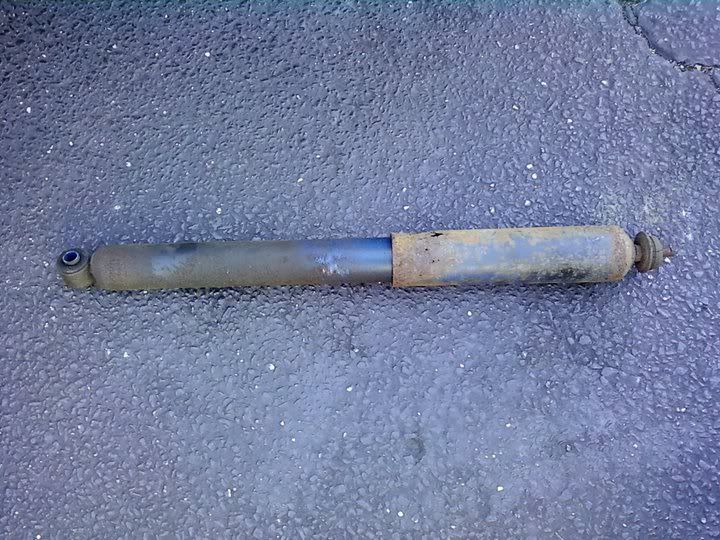 I was a bit hesitant on these as they are listed for heavy utility, but they ride beautifully now. As long as the top is screwed/bolted down tight it really is an enjoyable ride.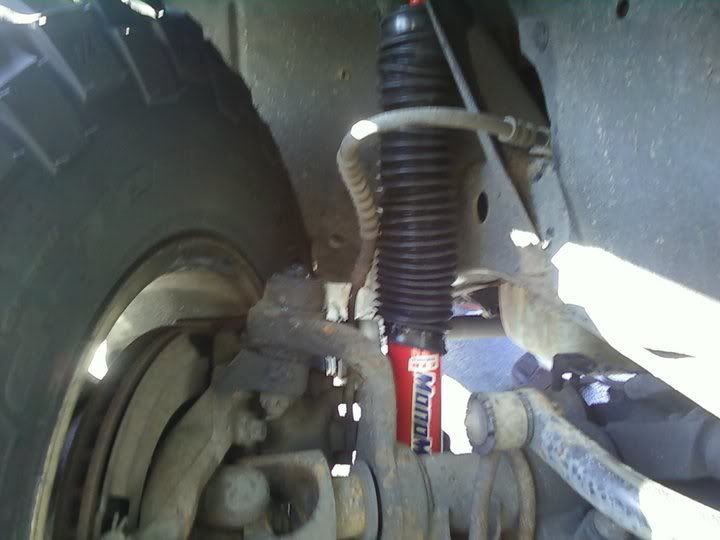 The next project was a new muffler. My old one was of course, rusted through.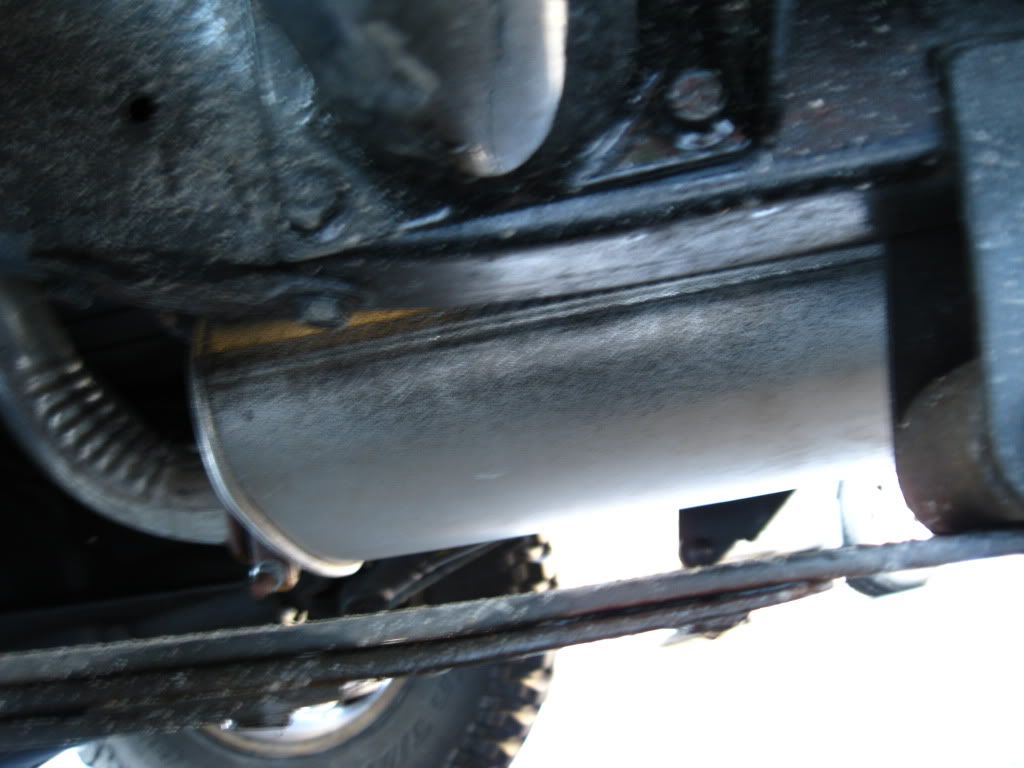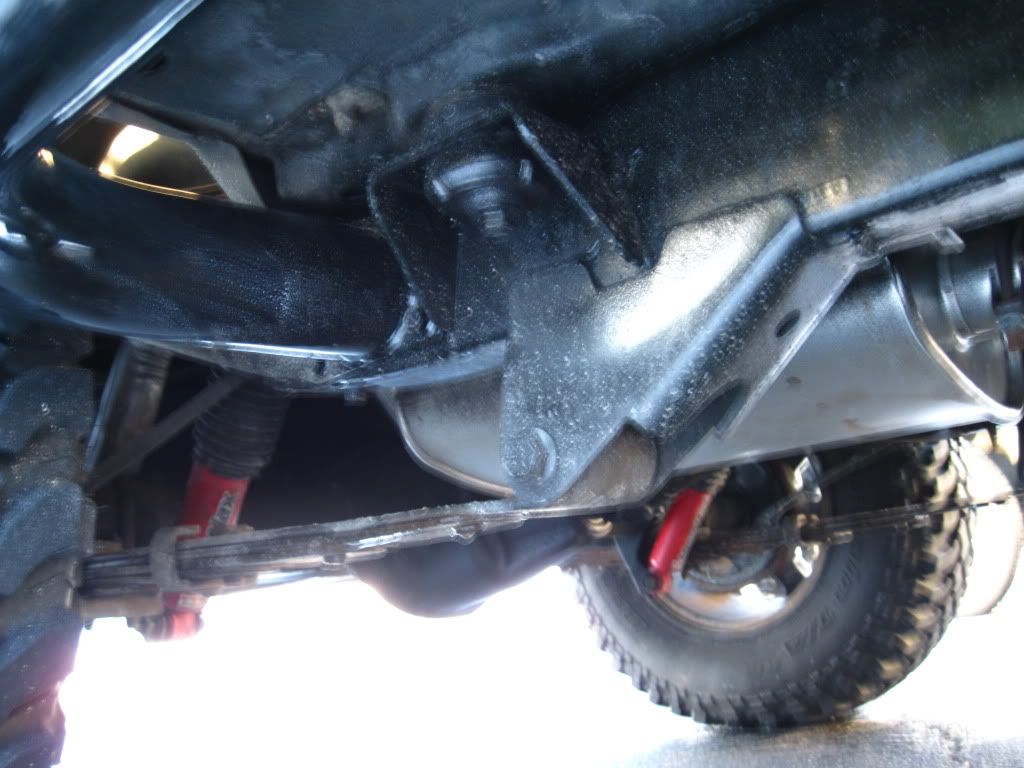 We had a pretty tough time snaking it in, but after cutting a bit of the tailpipe it went in.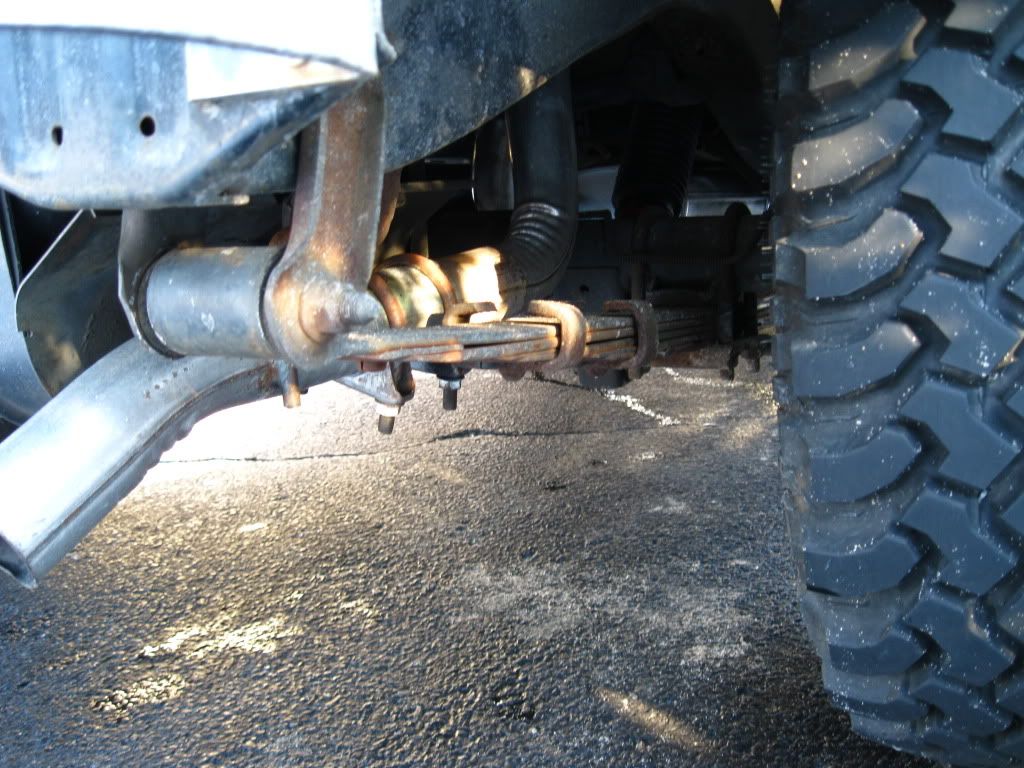 I had a leak at the pinion so my buddies shop cleaned it up for me. If your on LI and looking for a good mechanic, he does really nice work.
I also had him bolt in my Rugged Ridge nerf bars that I got for Christmas. Wayyy to cold to be laying outside, not to mention drilling through the frame is not my preferred driveway project.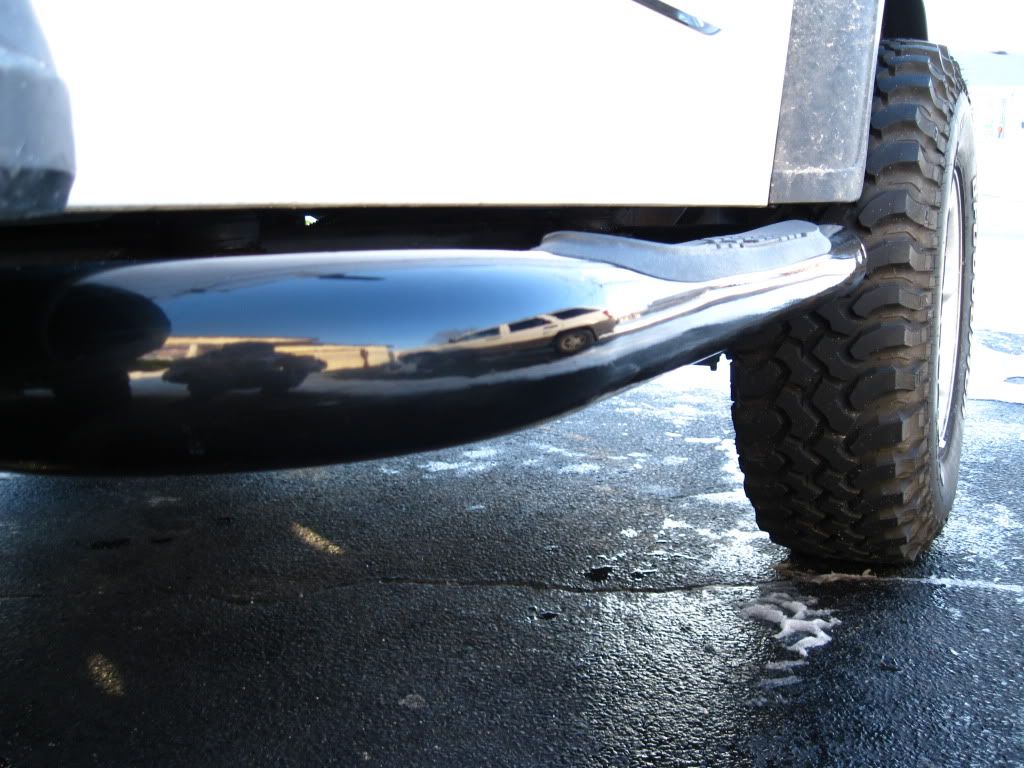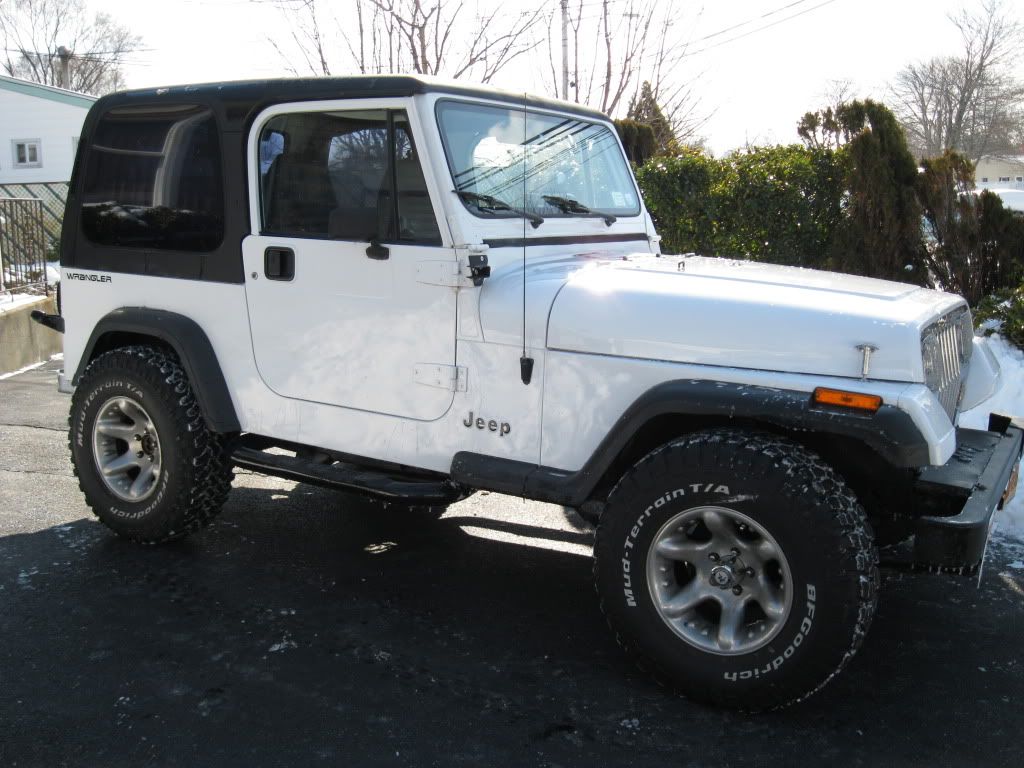 Score one for the Jeep in the love/hate relationship with my girlfriend.