Quote:
Originally Posted by
94chb
ive decided to go this route on my tank setup. i grabbed it for $136 brand new on ebay. it fits perfectly behind the rear seat. and its a 15 gallon. Part # 2162a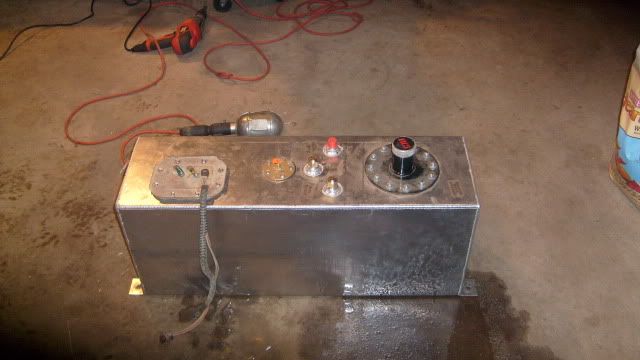 heres a pic of it installed in someones jeep, they cut the floor and dropped it in. i dont think im gonna chop my floor.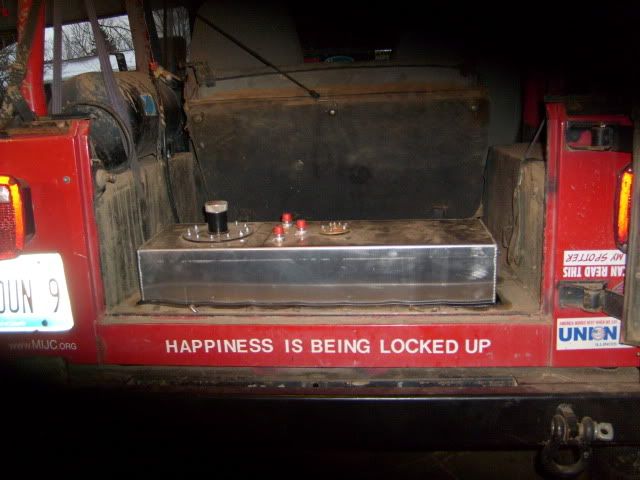 Hey that is a good looking Jeep!
Actually that is mine.
The reason I sunk it into the floor was to give me space to put a tool box above it.
The stock pump does work but I have had a problem burning them out.
I have had to replace the fuel pump every couple of years, and this is a play toy so I do not put too many miles on it a year.
The only thing I can think of is the pump is not in the fuel all the time, making the pump hot and burning it up.
Over the winter I extended the fuel line in the sender so the pump would sit on the bottom of the cell.
Thought this would solve my problem but I had to replace it this summer anyway.
I will be going to a external pump this winter.
Make sure when using these cells you use straps to hold them down.
If you just use the tabs that are on the cell they will eventually crack and the cell will leak.