Picked up 2 XJ front driveshafts and a new yoke today. Hopefully I won't destroy the 1310 joints.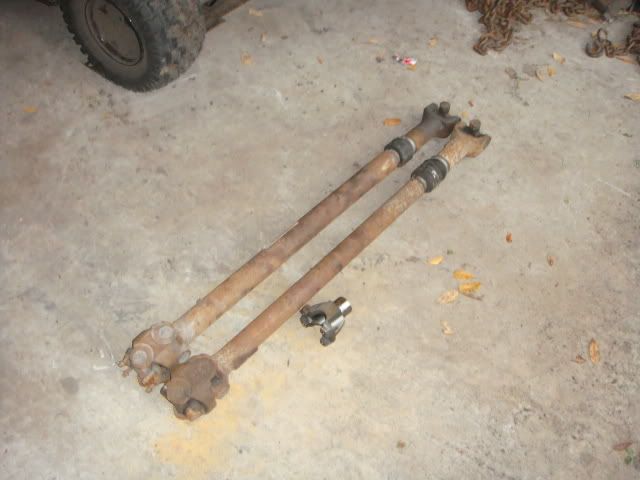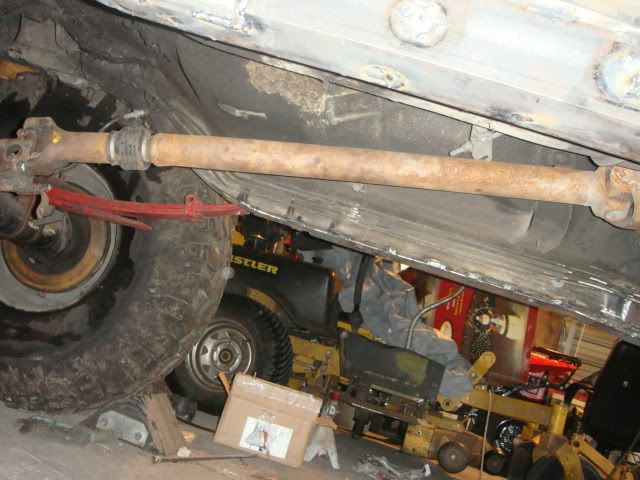 Made a list of what needs to be done to get a test drive in:
Finish trans crossmember
Flex suspension one more time to make sure everything clears
Weld up all the suspension components
Weld rear spring perches
Weld front frame stiffeners
Bleed brake lines
Replace freeze plugs
Modify driveshafts
Plus all the little things pop up
What needs to be done to wheel it:
Shocks
Bump stops
Axle vent hoses
Exhaust
Transfer case shifters
Front bumper or at least make some recovery points for the front
CB
Finish cutting down the runflats for beadlock wheels
Plus whatever little things pop up
And future projects:
Rebuild rear fenders and front floor pan
Durango gear box w/ hydro assist
Front and rear bumpers
Traction bar
Roll cage
Boatsides
Winch
Raise gas tank
New drag link and tie rod
Some members from my club are planning a trip to Gray Rock, Choccolocco Mountain, or Coal Creek this June so hopefully I'll make it pretty far down the lists.