Well these leaf springs are done...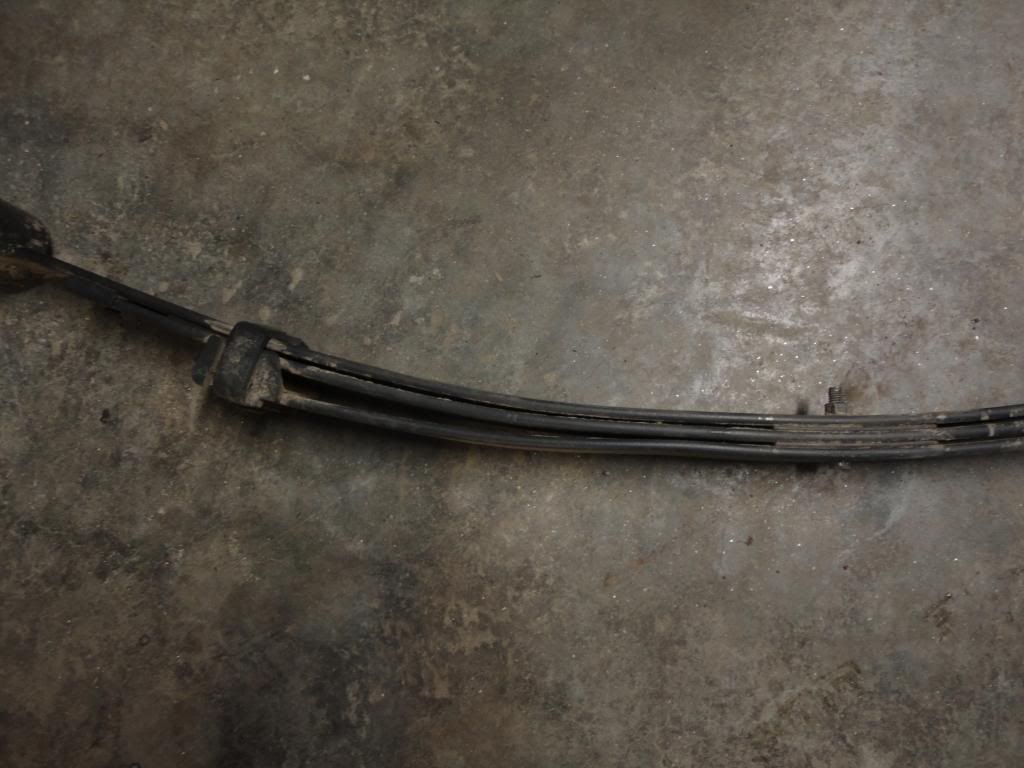 For whatever reason, I decided to forget about the overload spring, which would have helped with axle wrap and hard hits. These S 10 springs are the light duty variety, with 3 leaves/1 overload. The Jeep now sits probably 1 1/2" lower than before, so the light duties are not up to the task. I guess I got my $80 worth of fun from a used set of leaf springs. I ordered brand new heavy duty packs (4 leaves/1 overload) and will keep the overload this time.
The tops of the rear wheel wells got rounded/bulged out from the last excursion...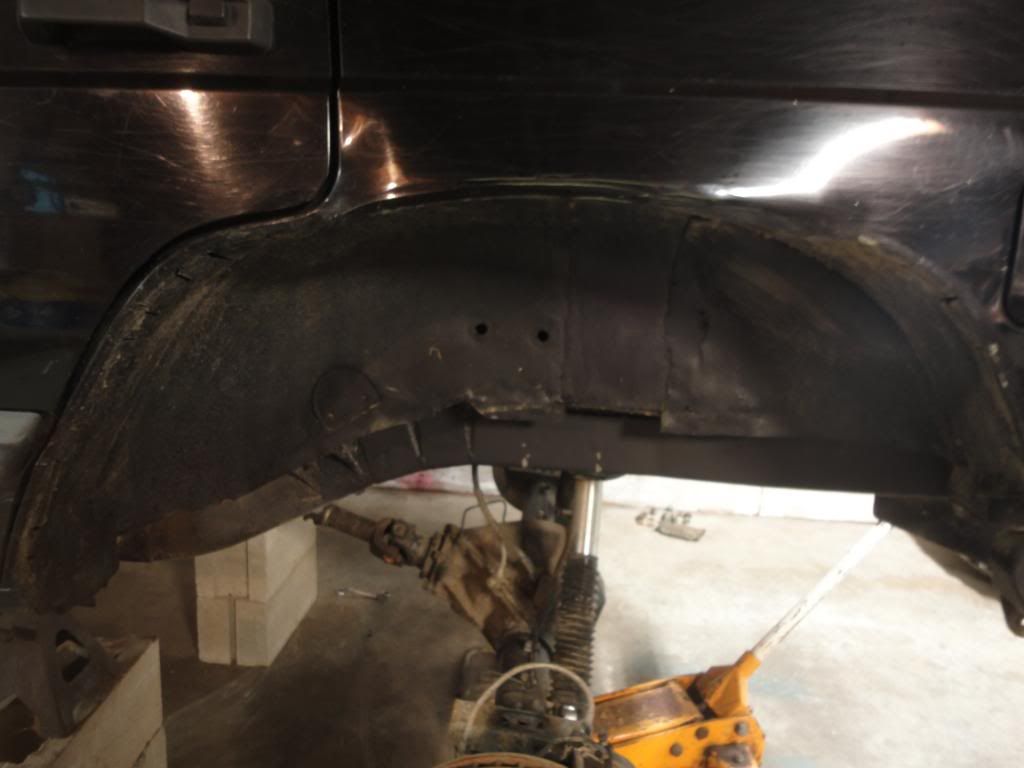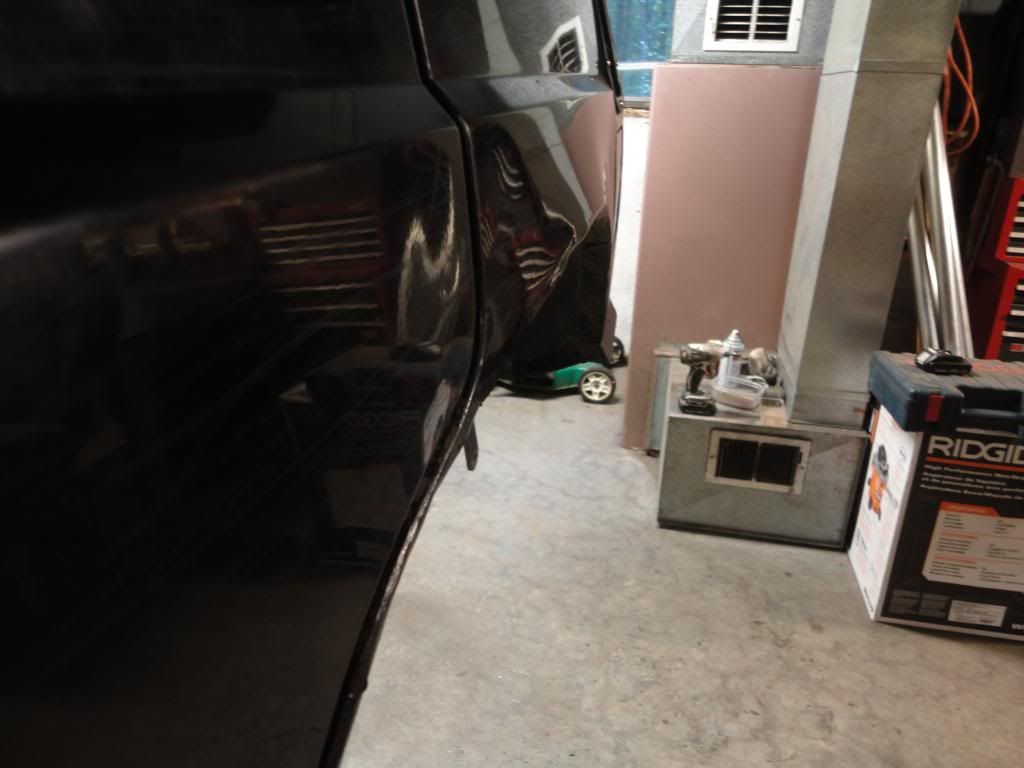 Among other things, I'd like to build new wheel wells this winter, so I'm not real concerned. Rear bump stops are en route.
Installed front bump stops today.
I just jacked up the front end and removed the springs...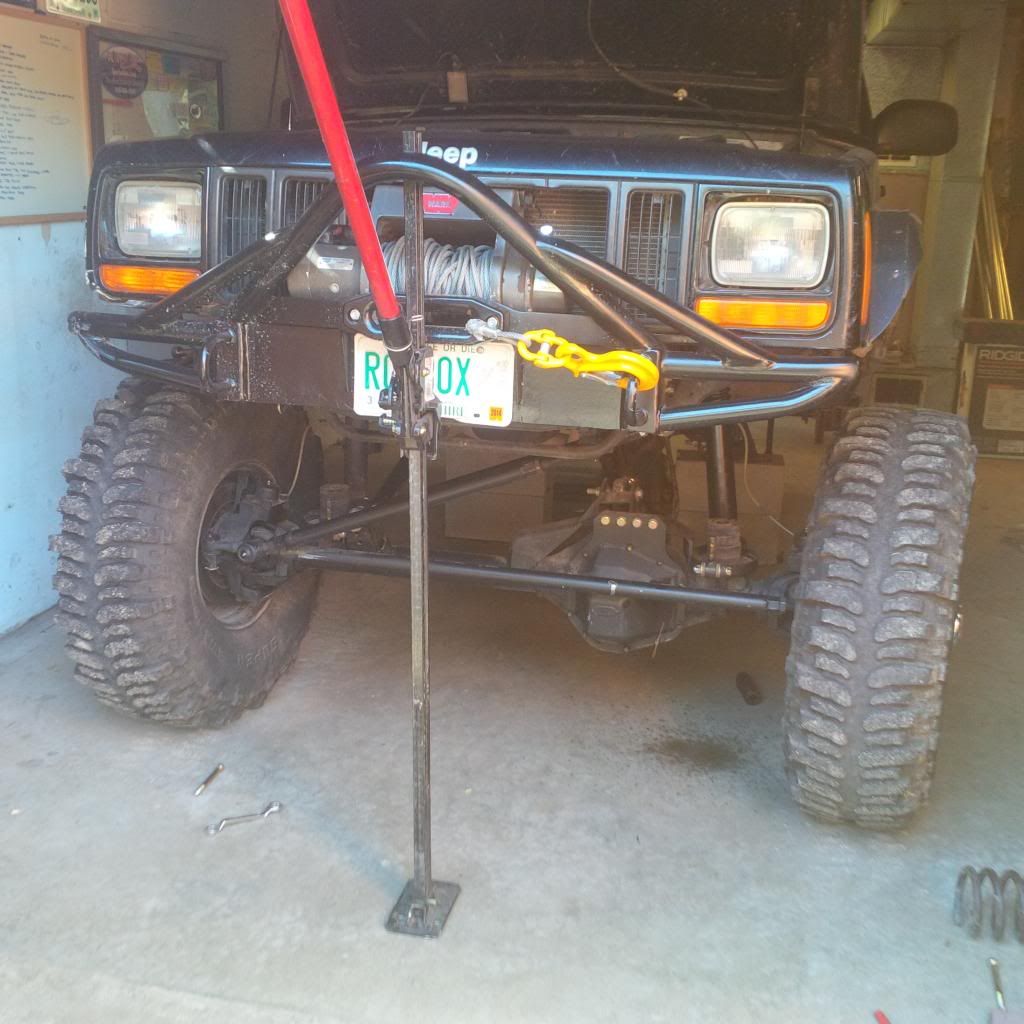 Then set the stops in place with the weight of the Jeep...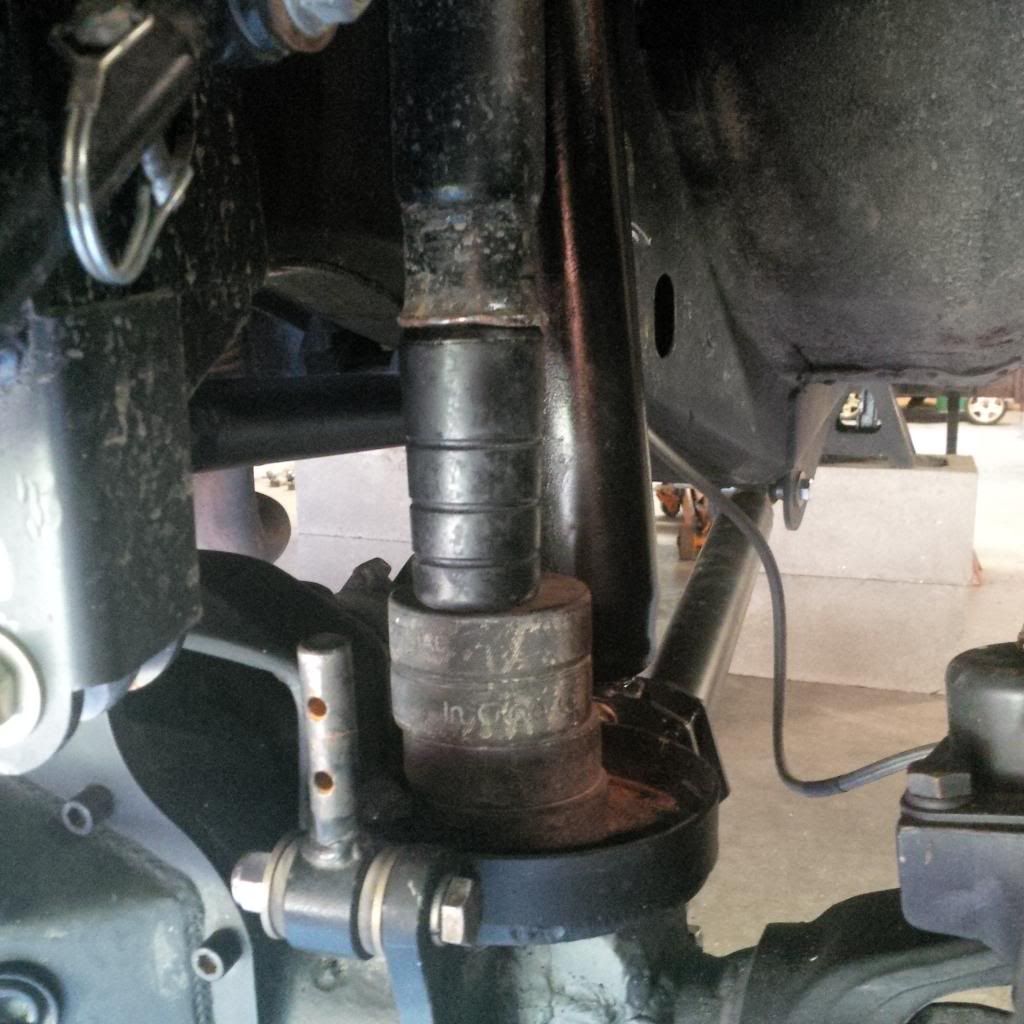 I have maybe 1 1/2" of steering linkage clearance. I can adjust the suspension links and move the axle back about an inch, which would allow the steering linkage to not bind, giving me a couple more inches of up travel with the removal of 2 hockey pucks.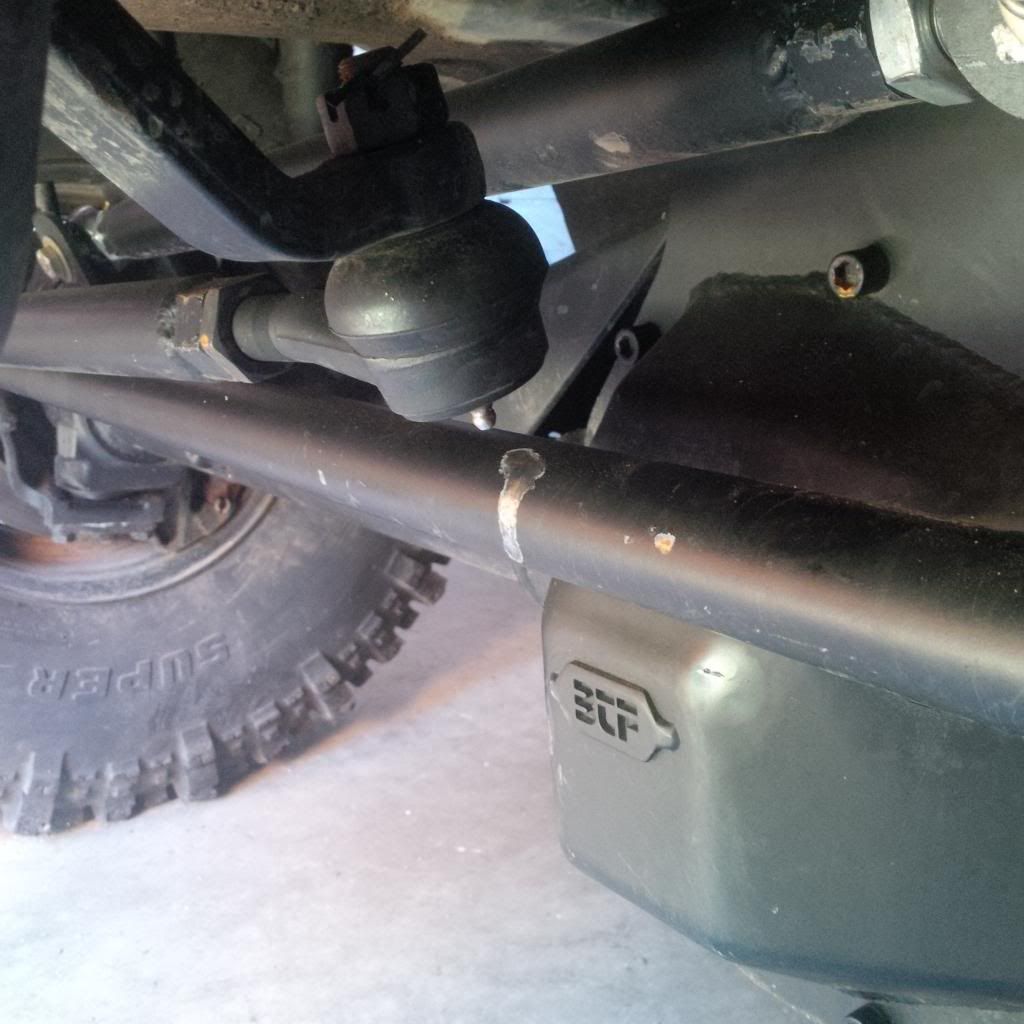 In other news, I found a new use for my rear seat: shop seat!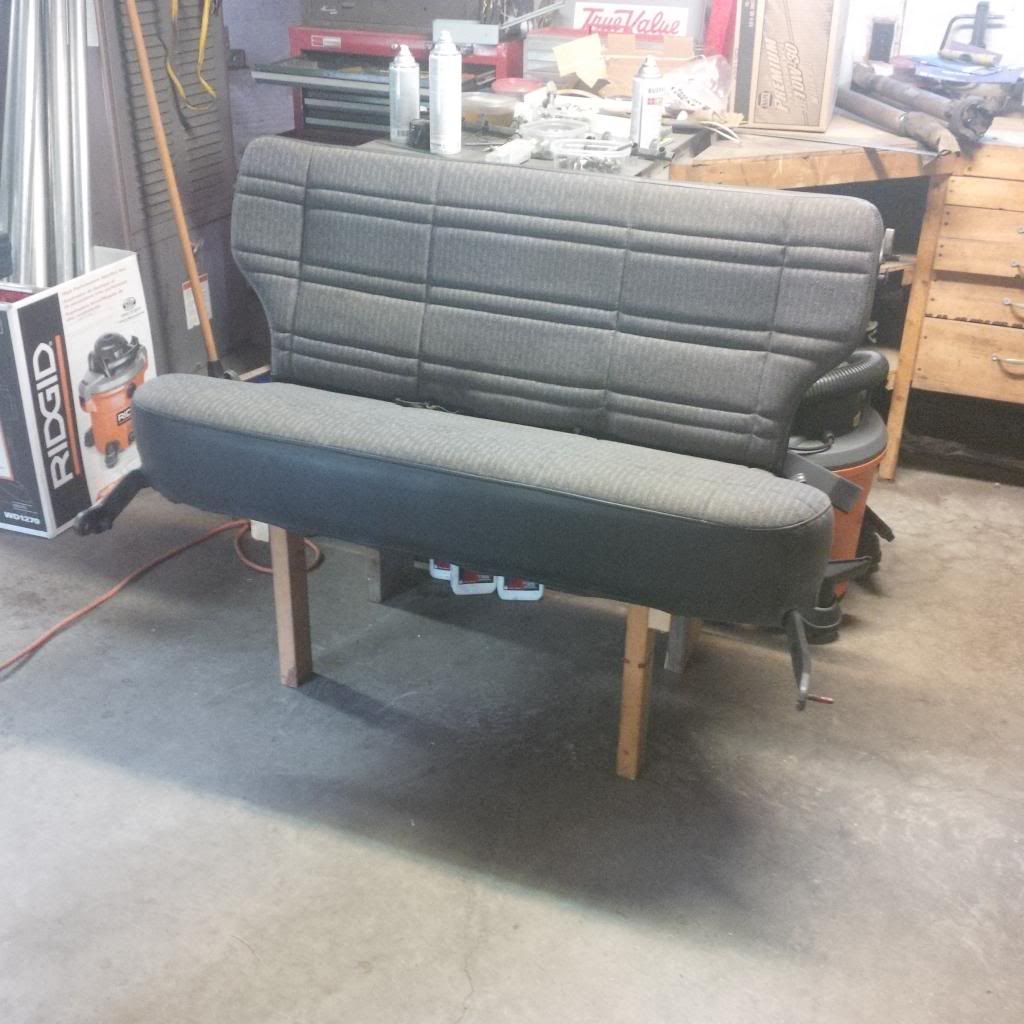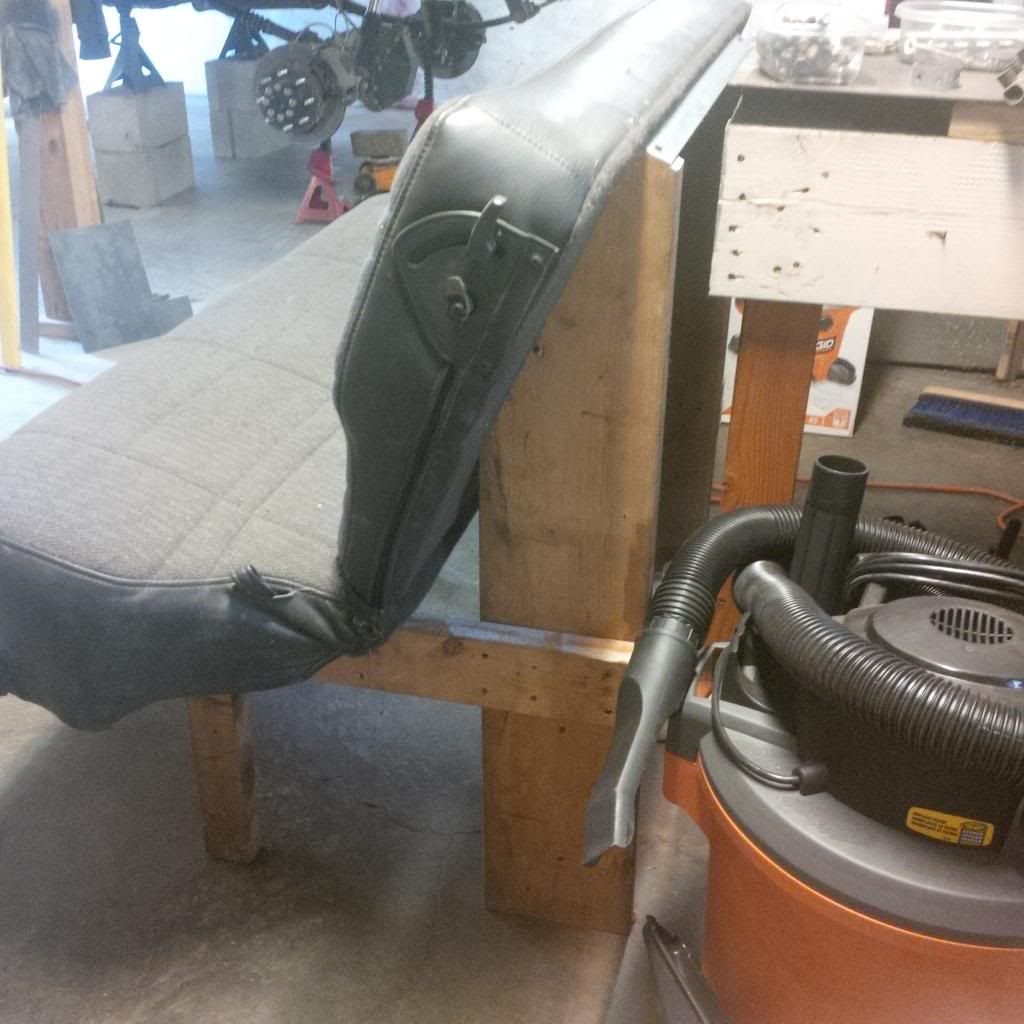 I'm hitting the trails next weekend; hopefully parts get here soon so I can button it back up for another run.