I guess im going to start one of these, i should have started it a long time ago but never did. Ive got a pic of when i fist bought it and i will try to fill in all the rest when i get some more time.
at the lot: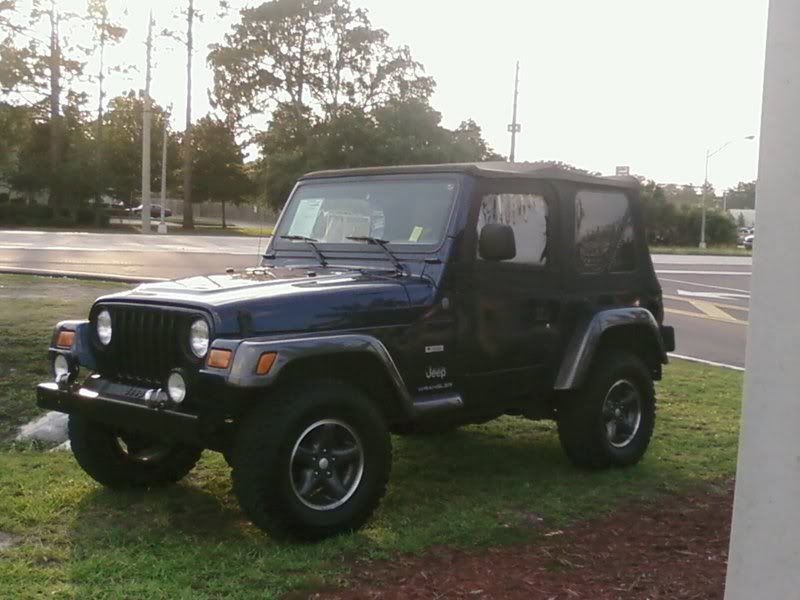 2004
4.0L
it came with rubicon style flares, columbia edition seats and dash yada yada.
dana30/35 with 3.07s and 5 speed. the PO had installed a budgest boost so it had just abit of lift. as soon as i got it home i put the tires from my old TJ on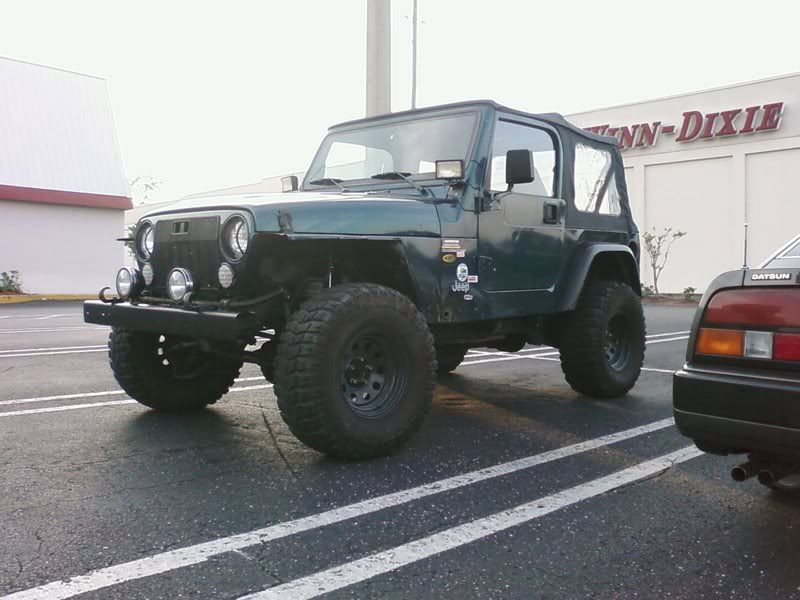 and it looked like this(33x12.50 xterrains):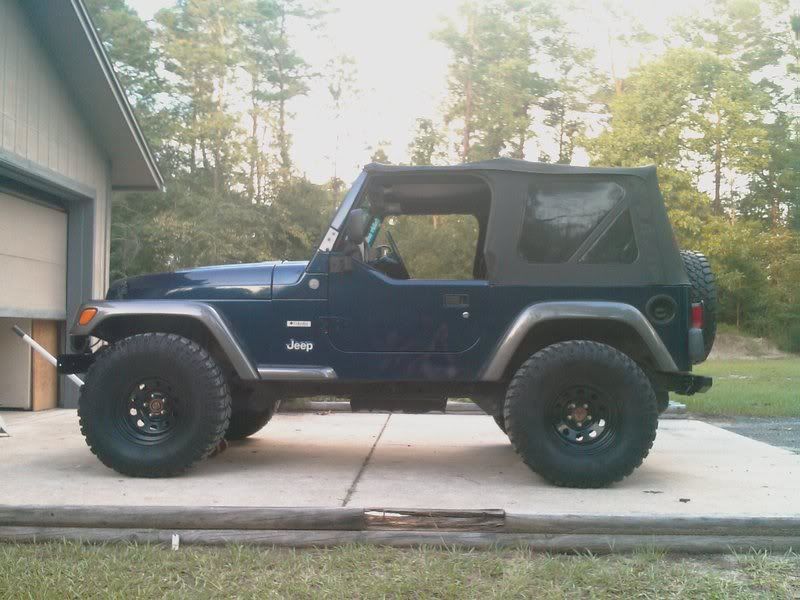 Barely had enough room to fit them.