Hi all,
I'm new to the forum but not to the jeep world. Had my first one (YJ) 8 years ago. Got out of jeeps for a while, because life got crazy, but I just sold my pickup and picked up a previous salvage TJ 4.0L on the super cheap. It drives perfectly straight, has zero rust, except for a quarter size spot under the rear license plate and surface rust on the front bumper which i plan on wire wheeling and rustoleum truck bed lining. It was in a front end collision and the grille and hood are just slightly out of whack. I plan on straightening that out better.
Issues when purchased
Rear end and power steering is leaking.
Long Cranks before start.
Needs brakes
Drivers Seat is ripped up
Ran Slightly rough
Plans as of now
When I first picked it up
My Plans
4" lift
33's
some offroad lighting
So Far I've
Acquired Hard Top
Acquired Wheels
Changed Spark Plugs
Changed Coil Pack
Fixed Leak in the rear
Light Rock Guards
Grille Guard
Fixed the rusty front bumper
various little interior things.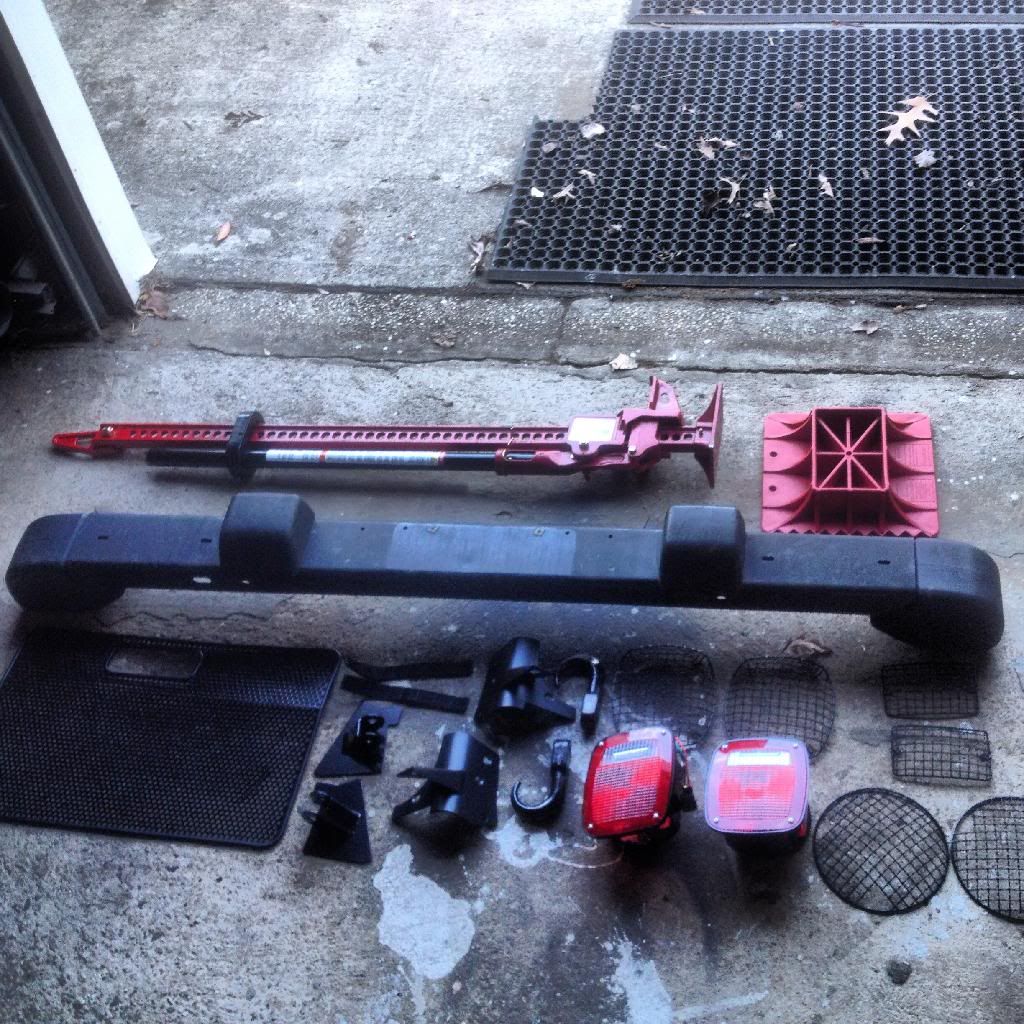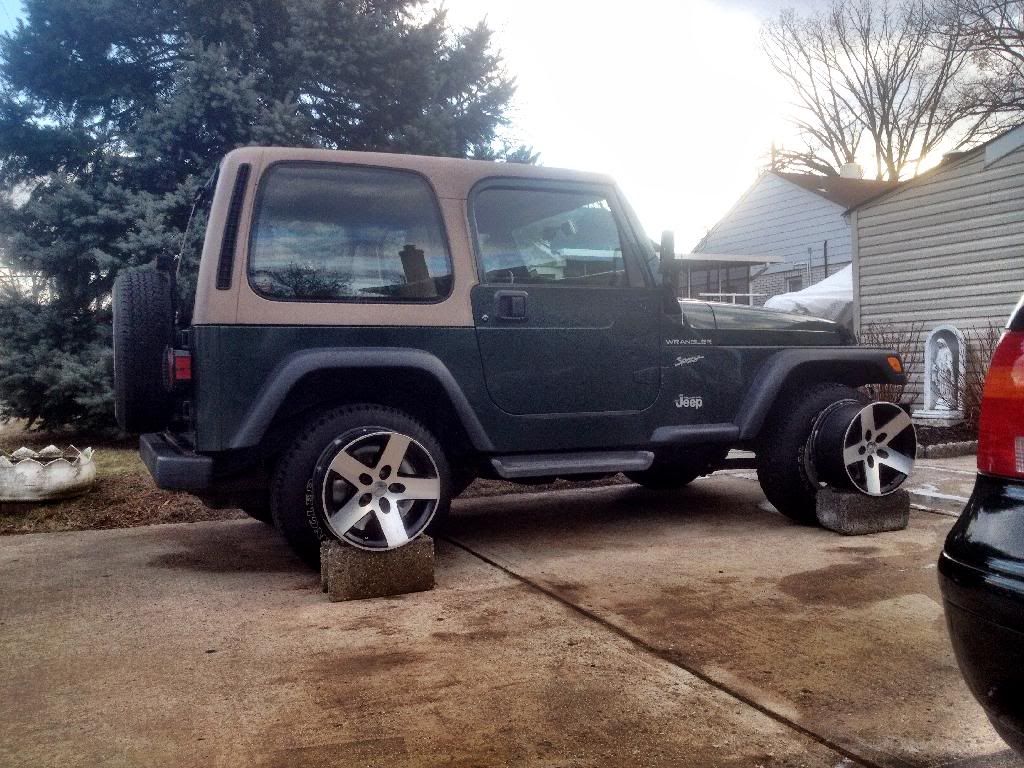 Current State
Snow Jeep
by
Larry Fopps Photography
, on Flickr
I want a 4 inch suspension lift, i know i need a sye, and rear driveshaft as well. Anyone have suggestions on lifts? I don't want to go long arm, its overkill for me. This thing is a daily driver with occasional trail action.
I'm thinking about the Iron Rock Ultimate short arm kit, Rough Country X series 4 inch, Zone 4 inch, Rugged Ridge ORV 4 inch kit, and the RCD 4 inch kit. Does anyone have experience with any of these or have any better suggestions?