Registered User
Join Date: May 2009
Location: WA Whidbey
Posts: 13
02 Budget build Titled "Slow and Steady"
---
Ok so Ive had my jeep for about a month and got tons of knowledge from all the info here and decided to become a full on member, and start modding my jeep slowly
The Jeep. 02 TJ 56k miles
Mods List: In my signature
Pics: One in my profile more coming very soon on this thread, At work now
background:
I purchased a 1998 ZJ from my parents in january this year for a beater/build
start looking into modding it and decided I wanted to get a TJ.
Wheeling: Taken out to Walker Valley twice now and absolutely love it, just getting my feet wet and have not done but a few light trails. Always been a car guy have had a vette, camaro ss and a typhoon ( I know not a car), and have never had this fun in a vehicle. I love just driving to work in it.
Ill do more later and post pics when i get off work...
---
Last edited by j369fox; 06-13-2009 at

04:21 PM

. Reason: wrong info
My Toy and Friends
---
Some pics of my jeep, from when we went to walker valley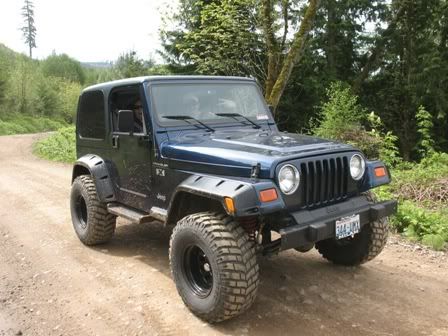 Before I think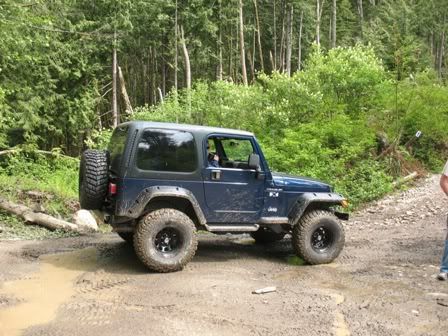 After
Trying to figure out how he is getting out this spot right in front of a cliff
I just like this one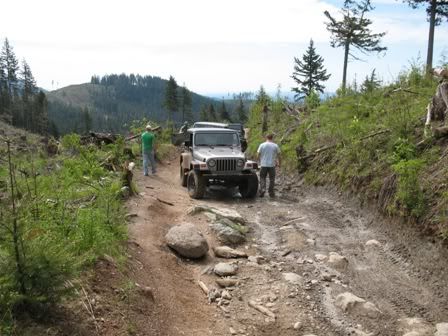 Break time to look at the path ahead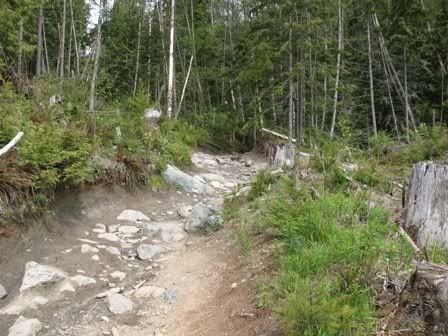 the path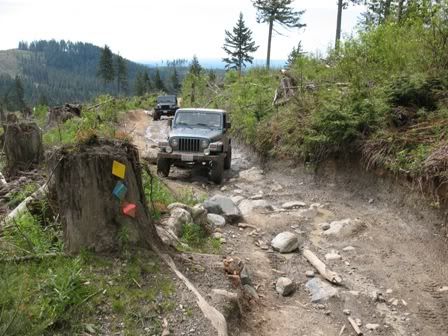 nothing to hard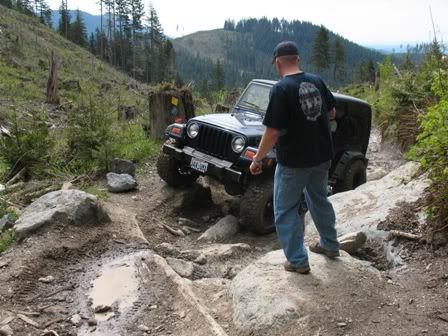 My turn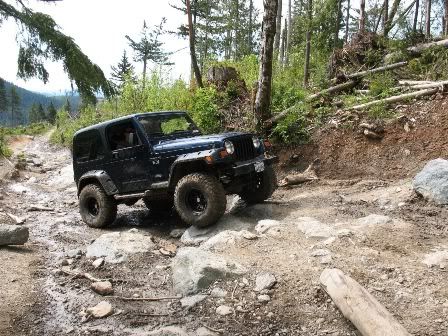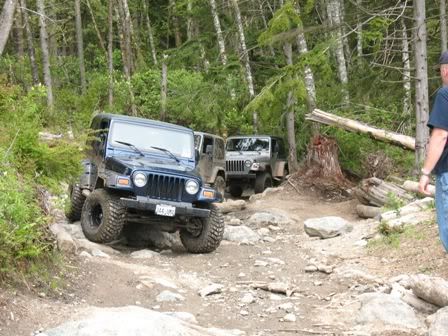 coming down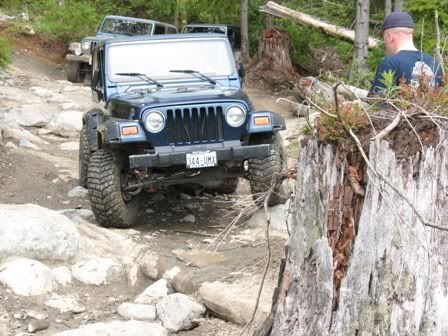 more
just after i got through.
So this was my first time taking the jeep out. I know we didnt do anything hard but it was a blast! A lot real tight turns (one where we had to bounce off a tree trunk to push the jeep over just so we could get around it).
Registered User
Join Date: Jun 2009
Location: Douglassville/Altoona, Pa
Posts: 1,526
Sweet Pictures!
---
96 XJ. RC 4.5" Long Arm with 31" Firestone Destination MT's.
Thanks. I just got my full center console and the replacment lock for it. Waiting on the lock smith now to key it. My wife also just ordered the big boy seat brackett for me because I'm 6,3" and about 250 (It gets a little cramped after a bit)
http://www.quadratec.com/products/24290_200.htm
. Ive got a bad slipped disk in my back right now and i need the leg room to be comfortable. More pics to come soon
Intake
---
I just got my intake in today. I bought it used and got a new filter for it.
its the banks ram air setup. I dont expect to get any more miles per gallon out of this mod, but I want to do a full exhaust setup and rebuild the motor to a 4.6 liter stroker so I thought it would be useful then. Its a start and here are the pics from the install.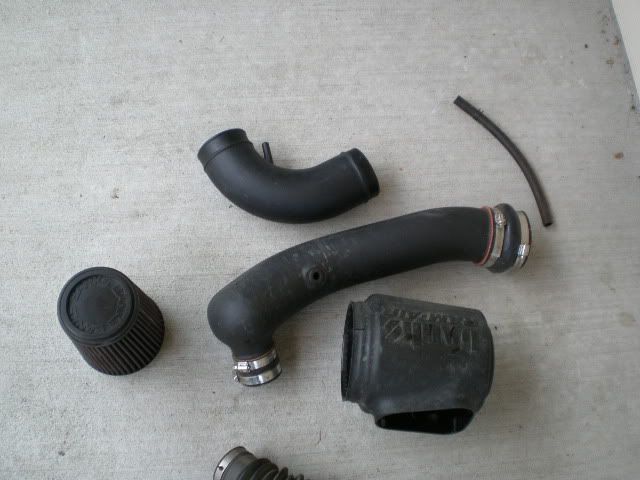 before i got into it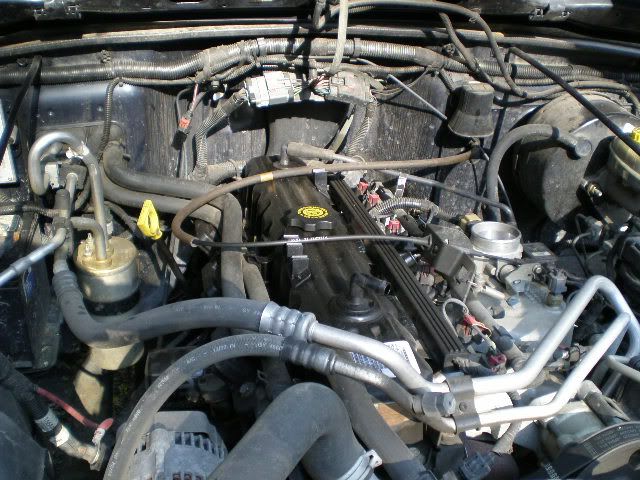 the stocker removed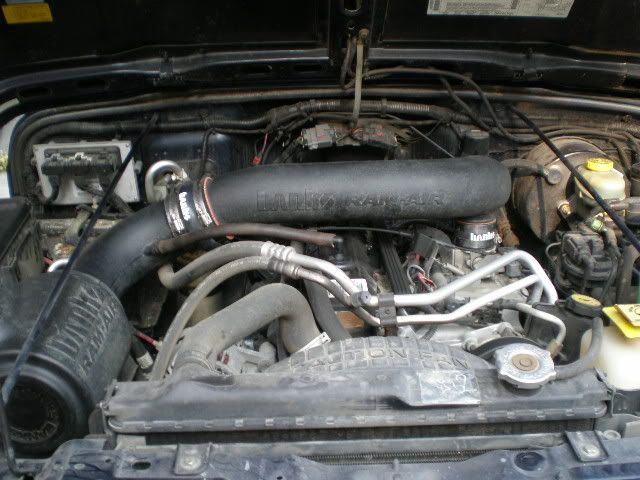 installed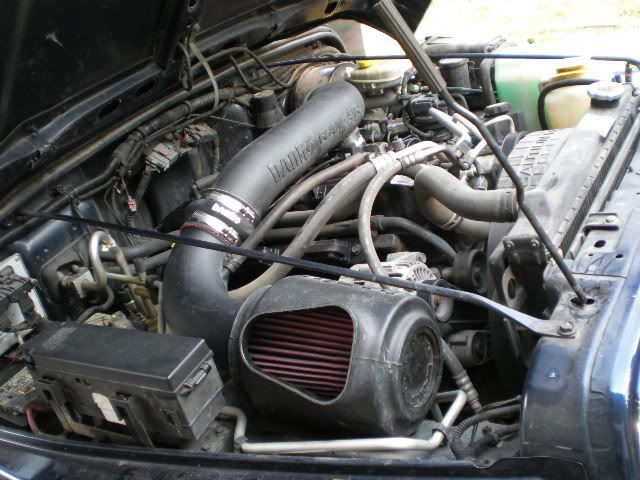 side view.
All in all i like how it looks and really like the sound it makes while accelerating. Ill be back when either i take it back out wheeling or do another mod to it. until then
Fox
I installed my softop for the first time yesterday, and put in my Misch big boy seat brackets. (pics soon) I also found out that i dont have a stock softop i have the bestop supertop. It is not designed for the full doors and doesnt use the door surrounds. I dont have half doors. maybe ill try to trade tops with someone.
Registered User
Join Date: Jan 2008
Location: RGV,Texas
Posts: 414
Sweet looking TJ. Looks like you have done a few things to it already. Let the pics keep comin'
---
l _____
/l ,[____],
l---L –[]lllllll[]-
()_)-()_)--o-)_)
New pics! and Misch Big Boy brackets
---
So here are some new pics
side view and softop installed. (I hate it with the full doors) Any one with the viking fastback top want to trade ? lol
front view
security trunk installed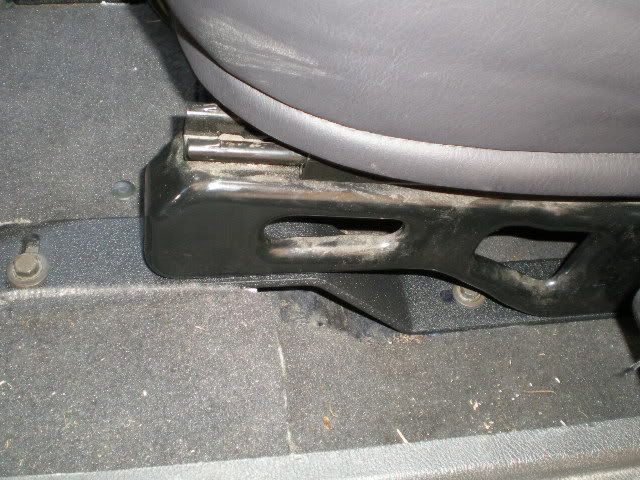 brackets installed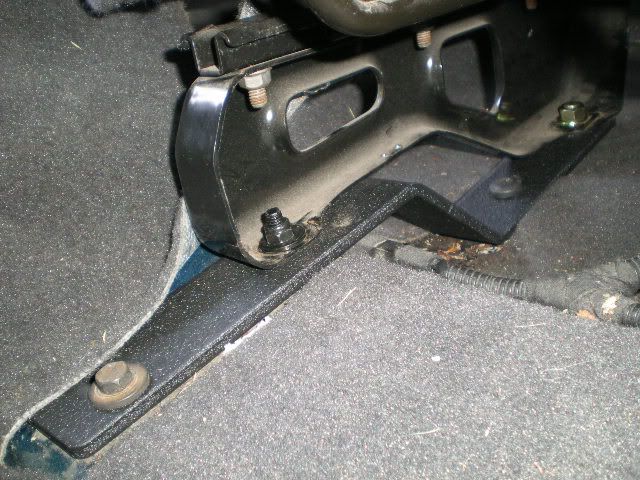 other bracket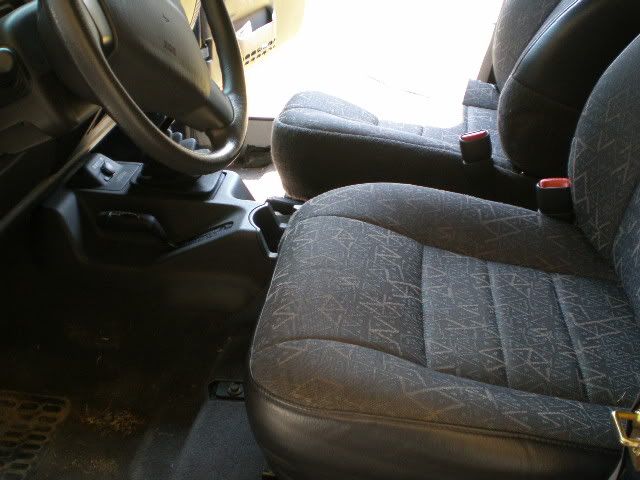 before and after view. passenger side is all the way back and the drivers isnt. lol
It ended up being that all the way back was a little too far.
Ive only driven about ten miles since the install and i love them. I recommend them to anyone who feels even a little cramped. it barely raises the seat up at all. See you all later
Fox
Currently Active Users Viewing This Thread: 1

(0 members and 1 guests)