Here's the pics for my no-weld roof tire mount.
This is what I used to attach it to the factory rails. I cut the loops with bolt cutters and then ground them to more of a point so they would lock under the rails on the roof.
Mounting in progress.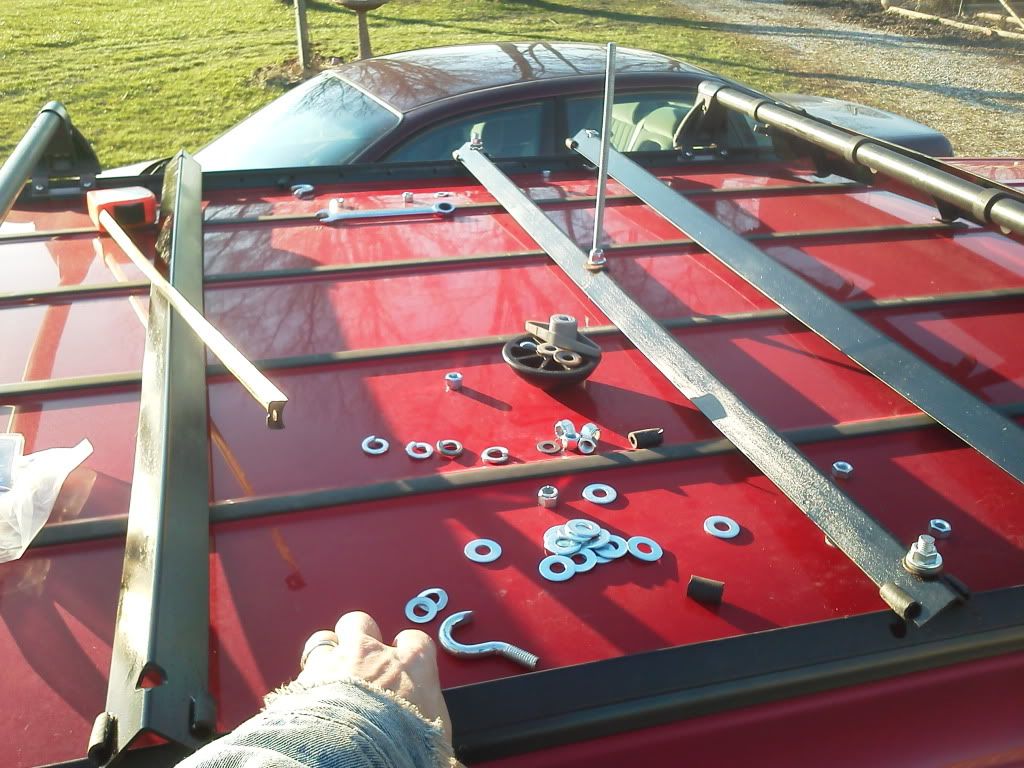 All mounted up. I used some of the stock mounting hardware and a piece of all-thread to secure the tire to the center beam of the rack. The two outer beams are just for tire support. I also used some canvas belts to secure each edge of the tire to the outer beams just for extra stability.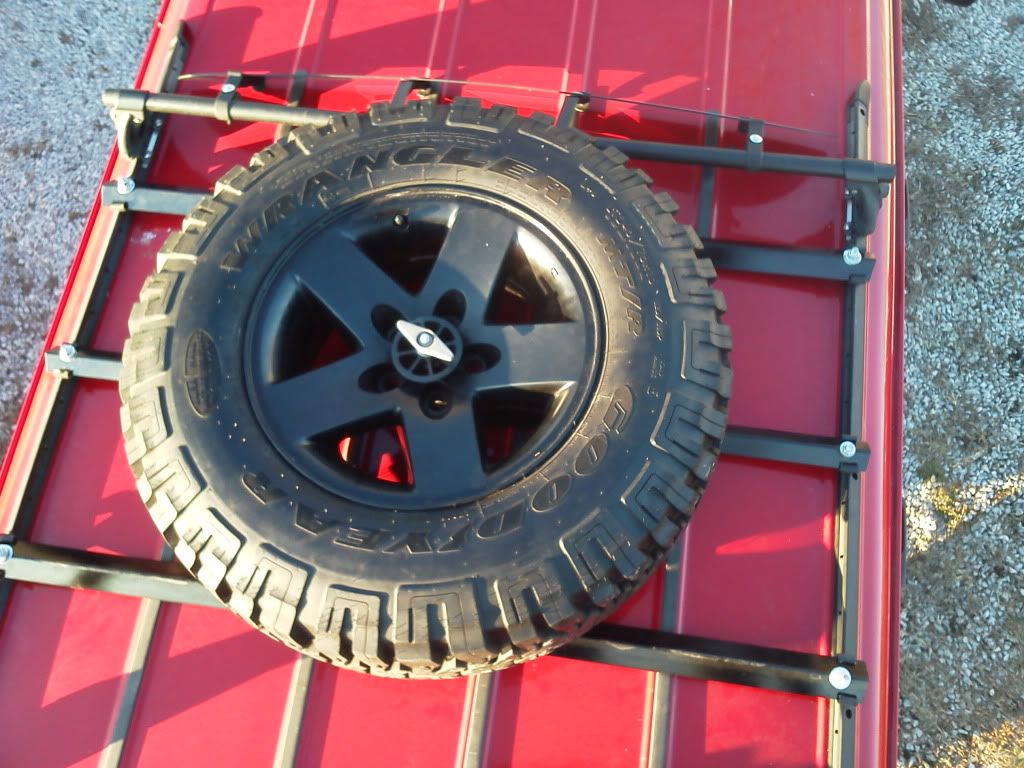 Looks pretty good.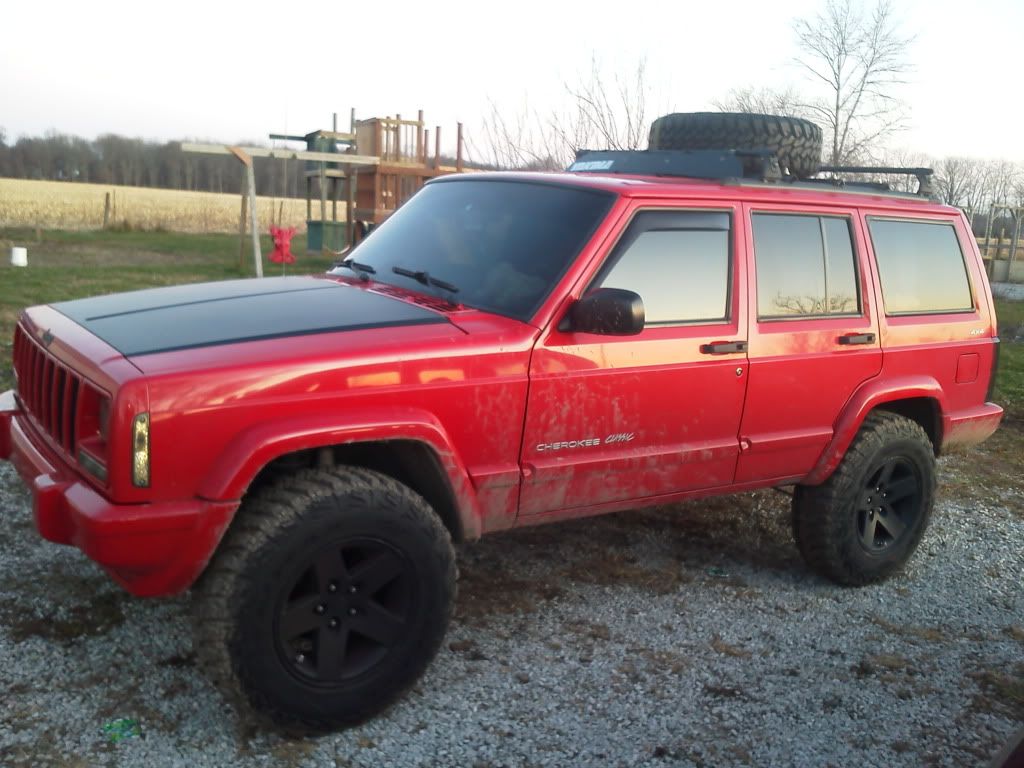 Hopefully it will be sturdy enough. I'll update after a few test drives.
BTW that whole Yakima fairing helping with the wind resistance thing, turns out my tire is wider than I realized.
Edit 1/10/2012: This tire rack has been on for a month now and it is very solid. I haven't been wheeling with it yet but I don't see it going anywhere at all.