We have two wranglers so here are the set ups:
In the TJ, we just glued it to the dash:
In the LJ, I cut out some of the center console and originally glued it, but everytime I go infor wiring or HVAC issues, it is a pain to reglue so I finally just wedged it in there by making a bracket that screws into the side of the CB. The cool thing is that it does not move at all and I did not have to drill into my dash. The bracket just pushes against the bottom of the dash and when I want to remove the dash, it is easy reinstall the CB with the side screws: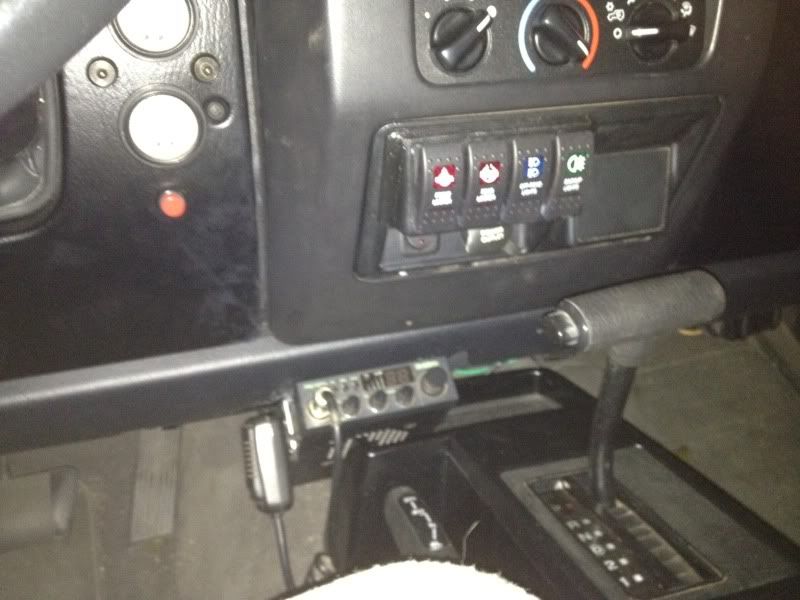 Pic of the bracket: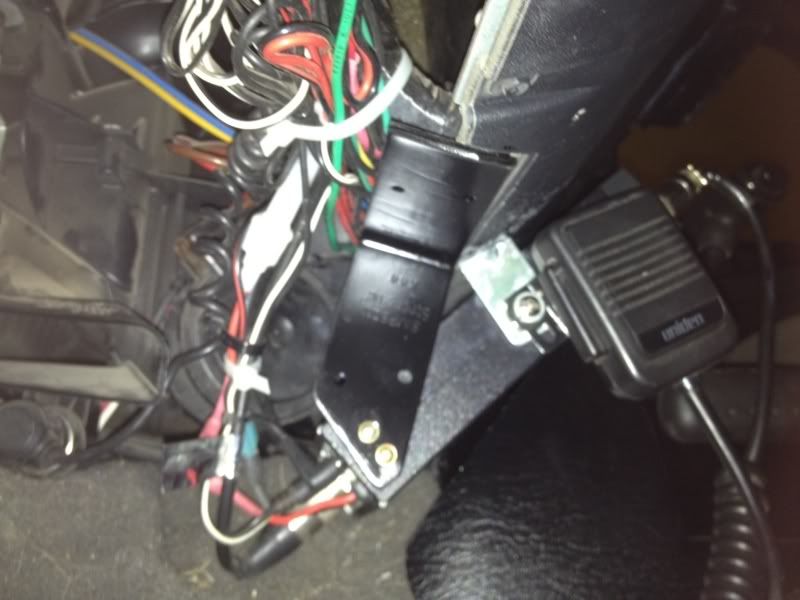 Speaker: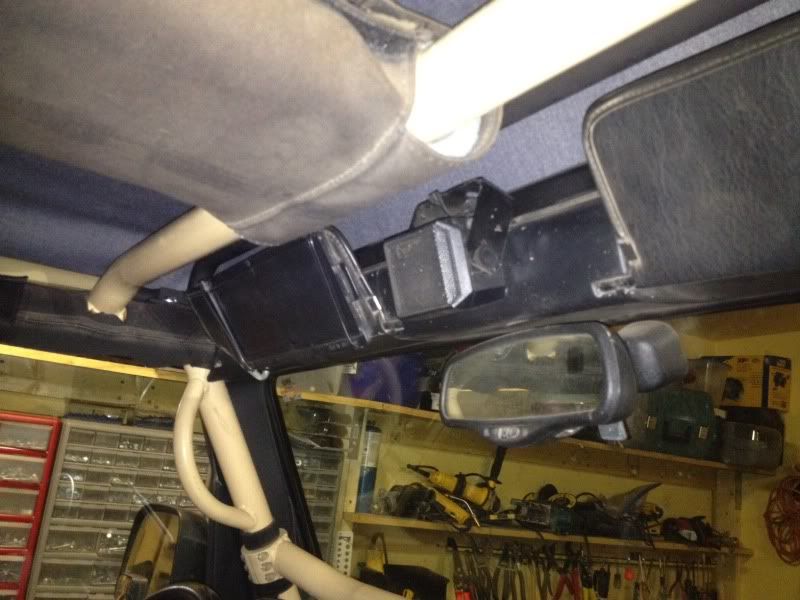 Antenna: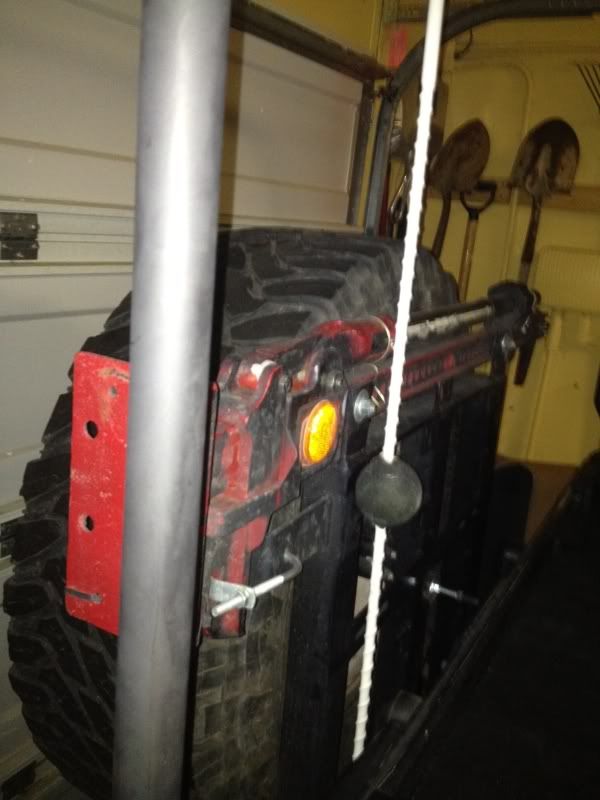 It works extremely well
Registered User
Join Date: Apr 2010
Location: San Leon, TX
Posts: 44
Quote:
I put both my radio and CB in-dash.
I really want to do this, but the CB I want is larger than yours. Did you have to cut into the plastic bracket above the air control box? It looks like I would have to cut a lot of plastic out of the cover and the brackets. Do you have any pics of the setup behind the black cover?
Registered User
Join Date: Feb 2011
Location: Mastic Beach
Posts: 75
I have mine mounted in the tuffy overhead security console. My cobra 29 fits great and I can lock it. My Uniden bear cat fits, but I can't lock it because the knobs stick out to far. My antenna brackets were made by Arizonarockyroad.com they make tons of different mounting solutions for antennas and radios. Gotta say I love the brackets I bought and they helped give my rig it's unique look. I will post pics of the mounted radio as soon as I take pictures of it. \m/
Registered User
Join Date: Jul 2012
Location: Chatsworth
Posts: 13
Have you considered the transmission Console? As long as the ground return in on something in the tub, like a screw from the seat, or is wired to the battery direct, it will do fine, Keep the wires as short as practical. I mounted my Icom 2100 H like that- it does not bother the passenger at all, I was able to tuck everything neatly under the console . Can send photo if you wish.
Registered User
Join Date: Jul 2011
Location: Boyd
Posts: 164
---
'04 LJ - 3" RCD SL w/Bilsteins - Metacloak front fenders - D30/D44 w/4.88s
315 Cooper AT3s on stock Moabs w/1.25" Spidertrax spacers
Registered User
Join Date: Feb 2009
Location: Cookeville, TN / Winter Haven, FL
Posts: 222
I bought the Smittybilt GEAR overhead console. Put all of my storage pockets to the rear and drilled in a place for my CB mount in the overhead.
I am using a Uniden Bearcat 880.. great CB has weather alerts... etc. A lot better than those 30 dollar wal-mart radios. I would recommend it if you use CBs alot.
Currently Active Users Viewing This Thread: 1

(0 members and 1 guests)
Posting Rules

You may post new threads

You may post replies

You may not post attachments

You may not edit your posts

---

HTML code is Off

---