Tailgate LED Strip for Reverse Lights Only?
---
I was just curious is anyone knew how to set up one of those LED tailgate stripes for reverse lights only. The previous owner smoked the taillights and my windows are tinted so I really can't see much when backing up at light. Also, I don't think the LED stripe would look too good with running lights, brake lights, or turn lights, so I just want it to turn it when reversing. It looks like they typicaly just plug into the tow harness. Does any one know how to set this up?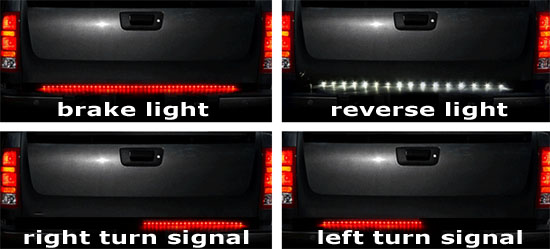 __________________
1999 Grand Cherokee Limited, 4.7L V8, QT II, AWD, Brush Guard, 31x10.5x15"s. BB otw.