For a basic fog lamp circuit, all you will need are a SPST ON-OFF (not momentary) switch and a SPST relay. (Most, if not all automotive relays are SPST or SPDT.)
I may want to talk you out of the 100W bulbs since a cheap fog lamp housing may not be able to handle the additional heat. If you do end up going the 100W route, you will also need to upgrade the wiring to 12 gauge or 10 gauge on the power and ground leads directly for the lamps.
Switch Types:
Relay Types:
(A typical 30Amp ISO/Mini-Relay w/ Mounting Tab shown above. Commonly called a "Bosch relay."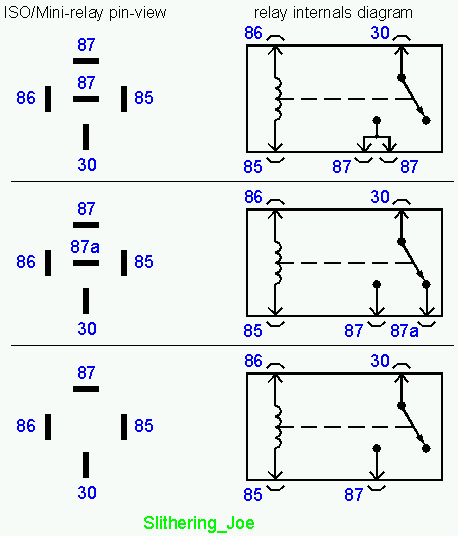 Anyone of the relay types above will do. The 'single-87' (SPST) and '87-87A' (SPDT) terminal relays are the most common. If you can locate a 'dual-87' (SPST) terminal relay as shown in the first pin-view diagram above would be a bonus. The 'dual-87' terminal configuration just makes wiring two lamps a little easier and cleaner. Nothing else.
Typical Fog/Driving Lamp schematic:
Another representation:
(87A terminal, center, not used)