My sub box build.... sort of
---
I used to have 2 10" sub in a bandpass box in the back of my jeep back when I was single and didnt have a kid. Now time have changed married and a 2 year old that I now need a seat for. I long ago decided to yank the bandpass box after someone stole my faceplate off my kenwood kdc-319. Now I bought a new face plate (saved the unit for 4 years, knew it would become useful again). After rewiring the headunit and retucking the wires for the amp, I set off to find a "cheap" box that fits the back of the jeep with some storage space that acts like a lockable trunk.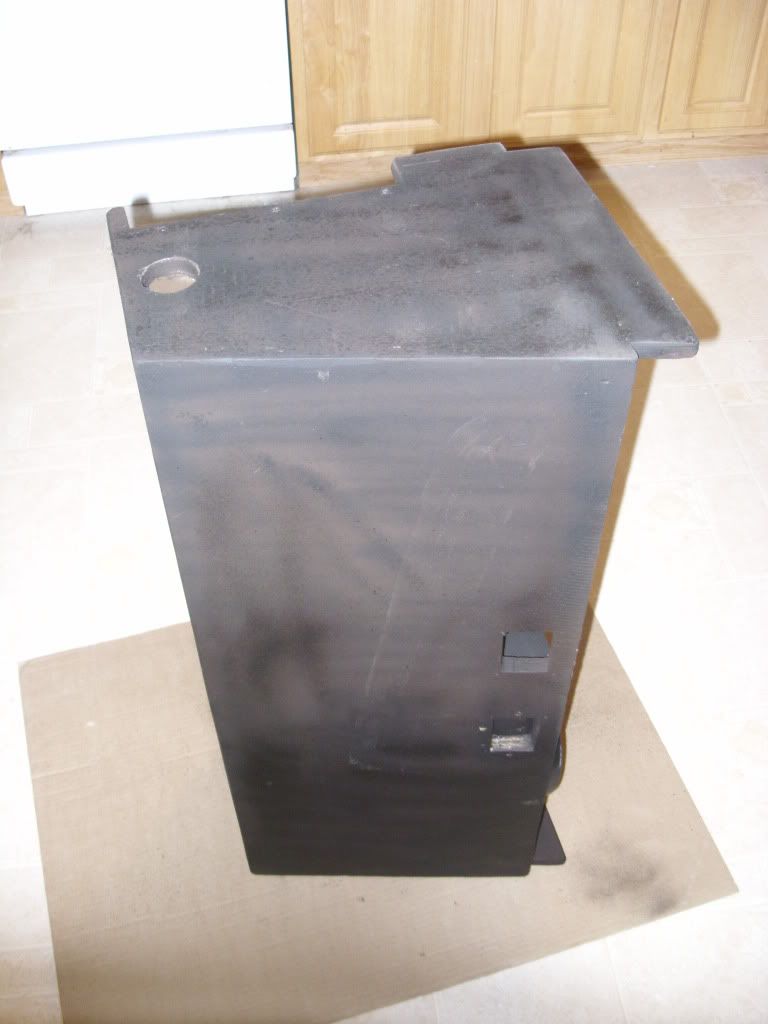 So I bought that box from a kid who built it, it wasnt bad but I had some ideas
It used to hold 2 10" subs but now I cut one side out and I am using the other side to hold the amp on top and store some of my trail things.
Fits snug, hits ok and if someone steals it/ it burns out/ gets wet- the box,amp, and sub I am out 80 bucks
---
04 tj
The baby hauler for the on the go dad... :)