I see you don't have AC. I think they're the pigtails for the compressor.
Taken from my '99 4.0.
On top of the compressor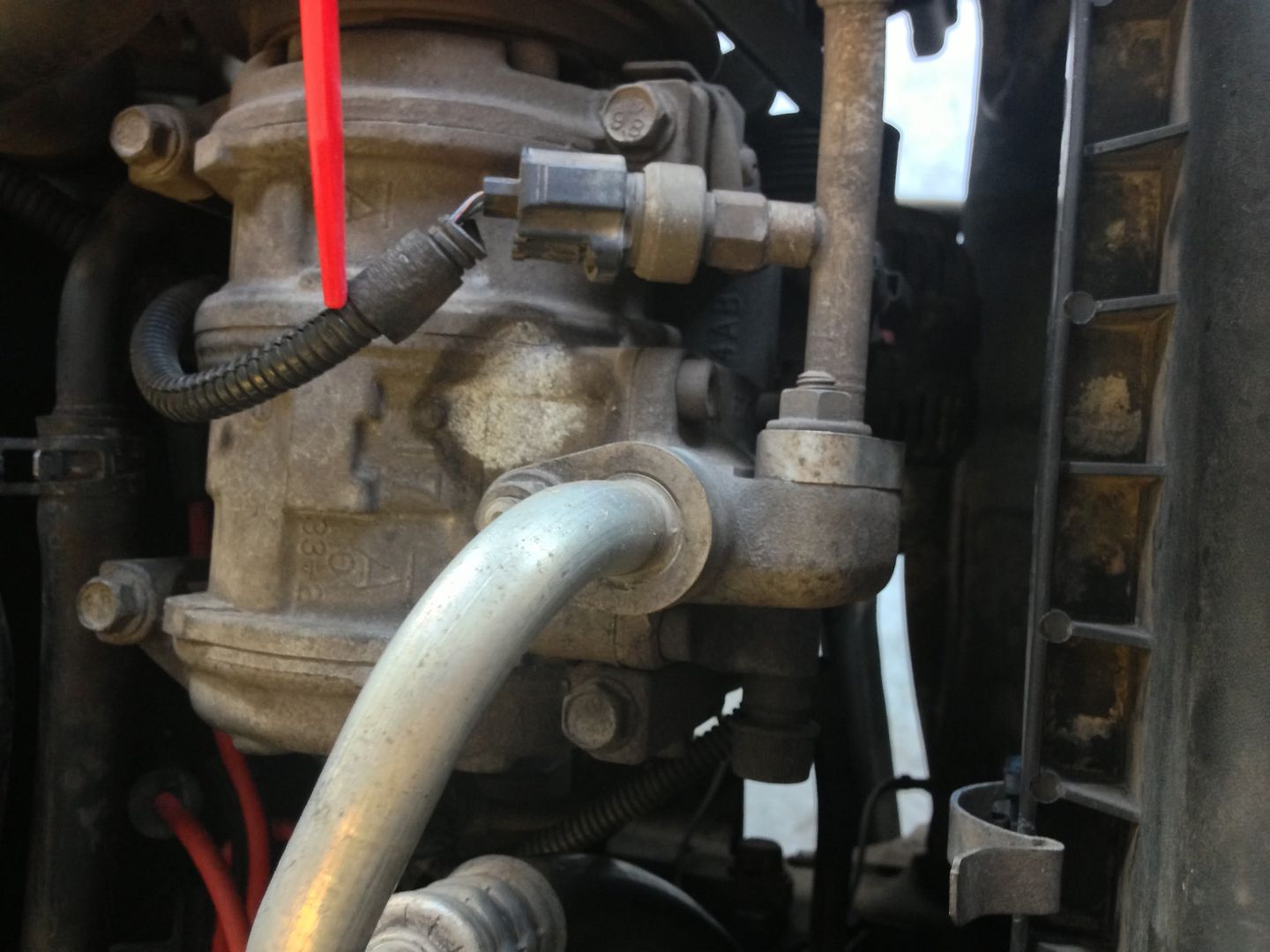 Just under it, to the front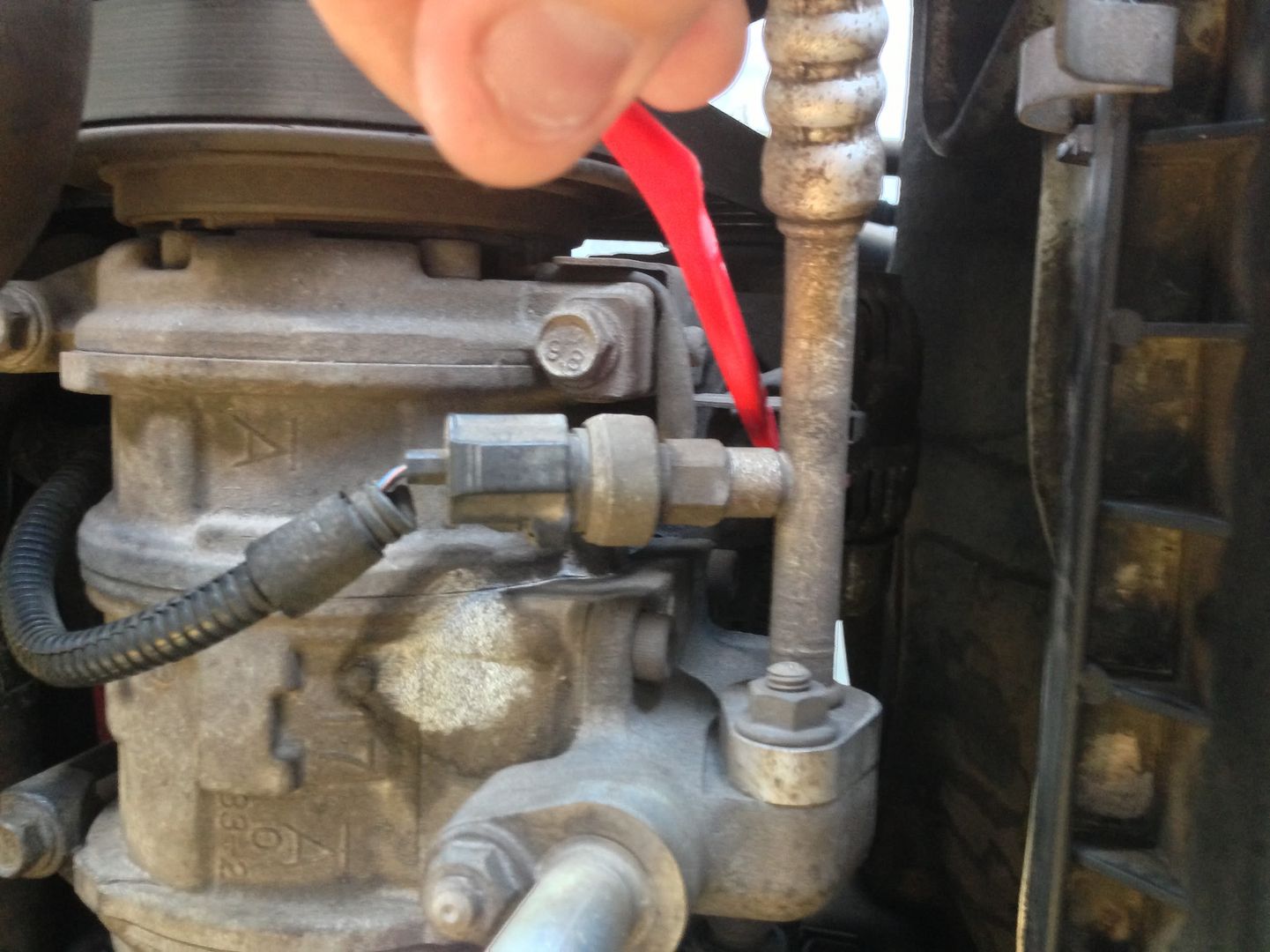 Another view, taken from the front
They come out of this harness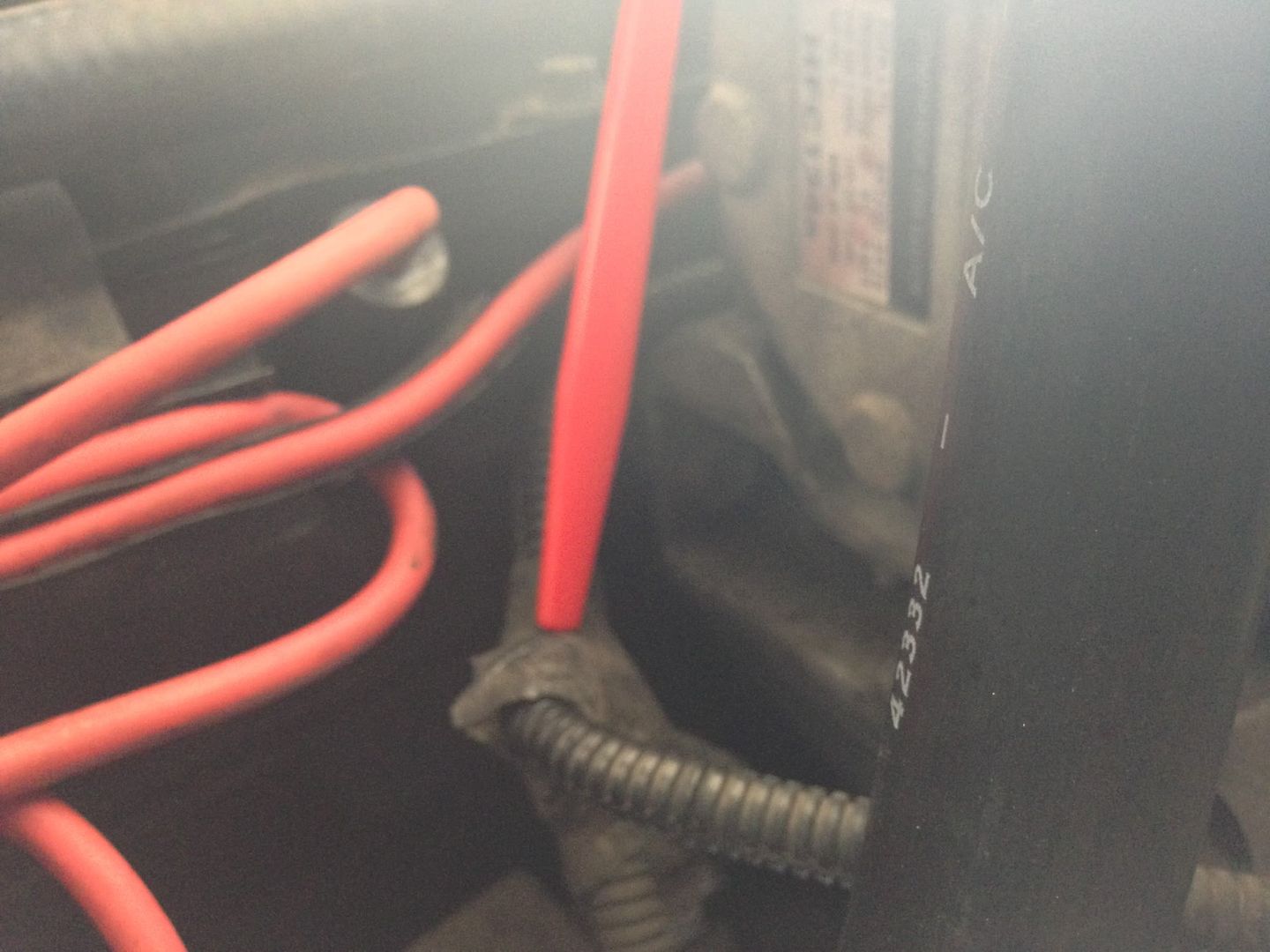 There are four connections. Two to the AC compressor (shown to the right), one to the solenoid (pointer) and I think the last one to/from the alternator.
Not a great pic and I couldn't my "pointer" down there, but there's a wire that plugs into the back of the alternator. This one meets up with this one
[/QUOTE]
And they loop in front of the battery then go into the firewall.
I would think, however, if these aren't connected you'd have some noticeable problems.
Hope it helps.