I suck at wiring...I want to run an electric fan. I want it to kick on with a thermostatic switch, or turn on when I flip a dash switch, or be off completely for water crossings, etc.
I was looking at a few wiring diagrams online, and came up with the following options:
Using two relays I came up with this idea, using a DPDT switch.
I could see using a DPDT switch to energize either the t-stat or an always on with one single relay...but would I need a diode here to prevent current traveling back to the t-stat?
I'm not sure i've got the DPDT wired right. Any suggestions?
Also, using a SPST switch...I found this on Summit Racing: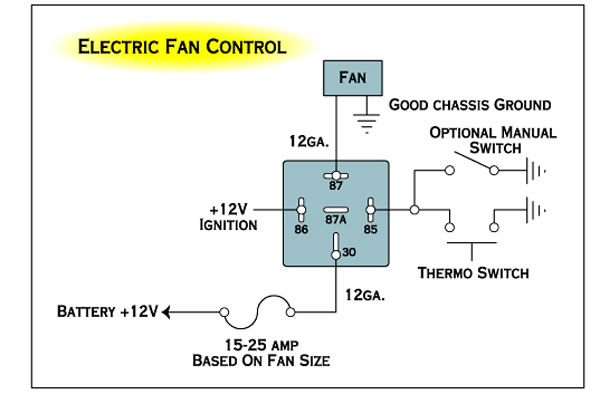 So will this work? Will I need a diode to prevent current flow back along the non-active pathway?
Thanks