IMO I would stay away from that mount and cable.
I have heard stories of that type of mount causing stress cracks in the metal around where it mounts. Especially since your wanting to run a 3/8" antenna on it.
The cable I would go with a RG-8X (aka: mini-8 ) cable which have much better shielding then the smaller RG-58 (whats pictured) and dont have that funny fire ring on the end. Which is harder to run because of its big head and doesnt get near as good of a ground as the ring type connections.
If you really want to run that style of mount I would suggest one of wilson's 1/4" antenna's or an Everhardt Tiger. Due to their lighter weight and some decent cable.
Antenna length: the longest antenna you can get away (ie: not banging it into everything) with the better. I run a 3 foot most of the time even on the trails and a 4 foot when I know I am going to spend allot of time on the highway.
As for not seeing the cable. I run the Tera flex mount and if you take your time and do it right the only places you can see cable are the 3 inches between the light and antenna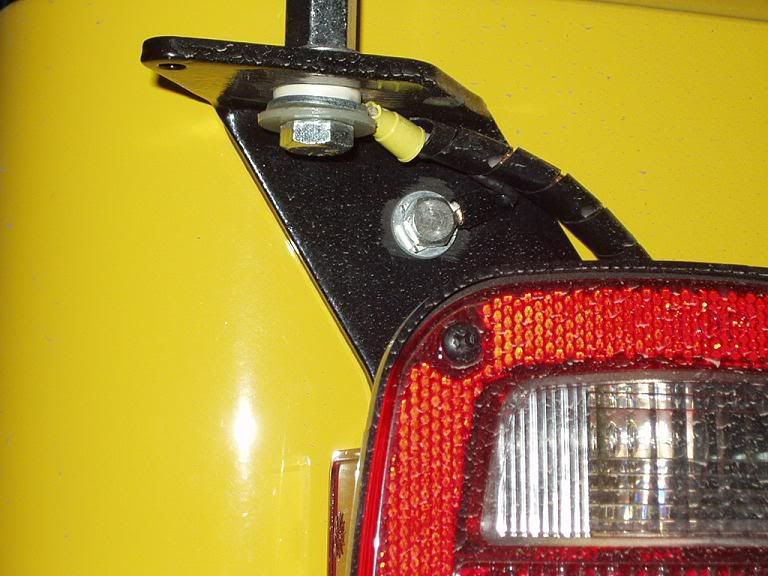 and the 2 inches going into the back of the radio.
Nowhere else in my Jeep can you see coax.
Running a spring is totally up to you. Some like them, some people don't.
Yes the threads will match up perfect.
HTH