Back from the dead. I have been working on it the past couple weeks. Jeep has sat way to much, got beaten up and abused and neglected. She deserves a makeover.
Started stripping the interior.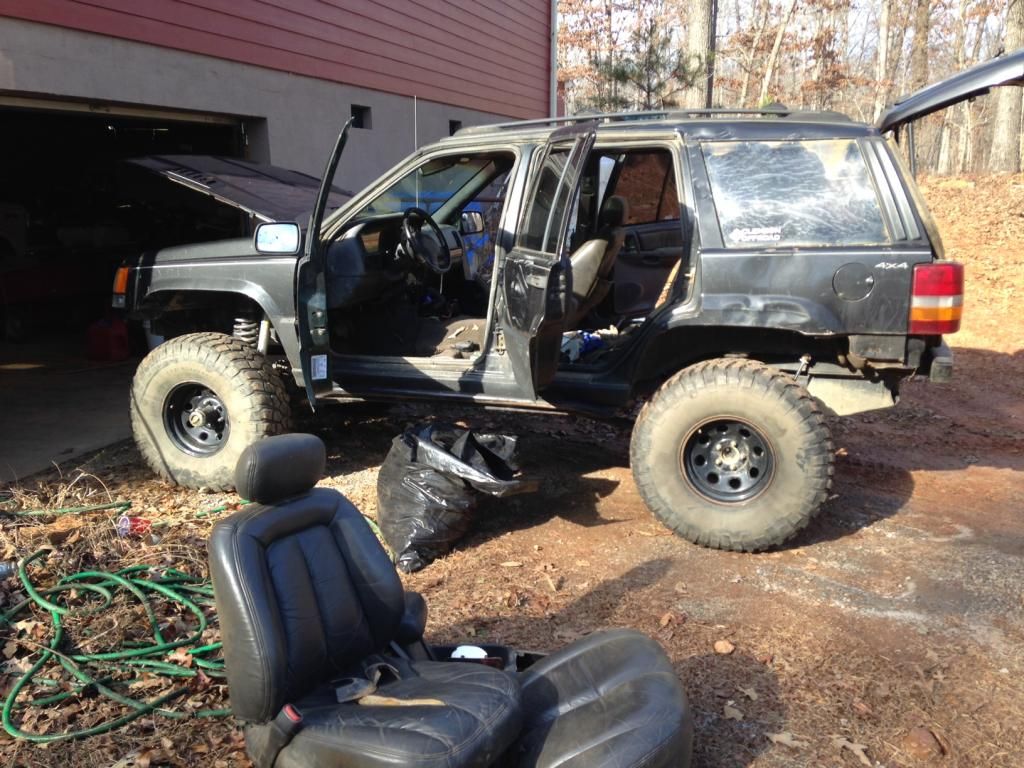 Lots of trips of stuff left in the Jeep and leaking water all over made for a nice mess.
Interior was pretty easy, until I got to the passenger seat where the seat was stuck over the bolts. Got out the torches and did some surgery.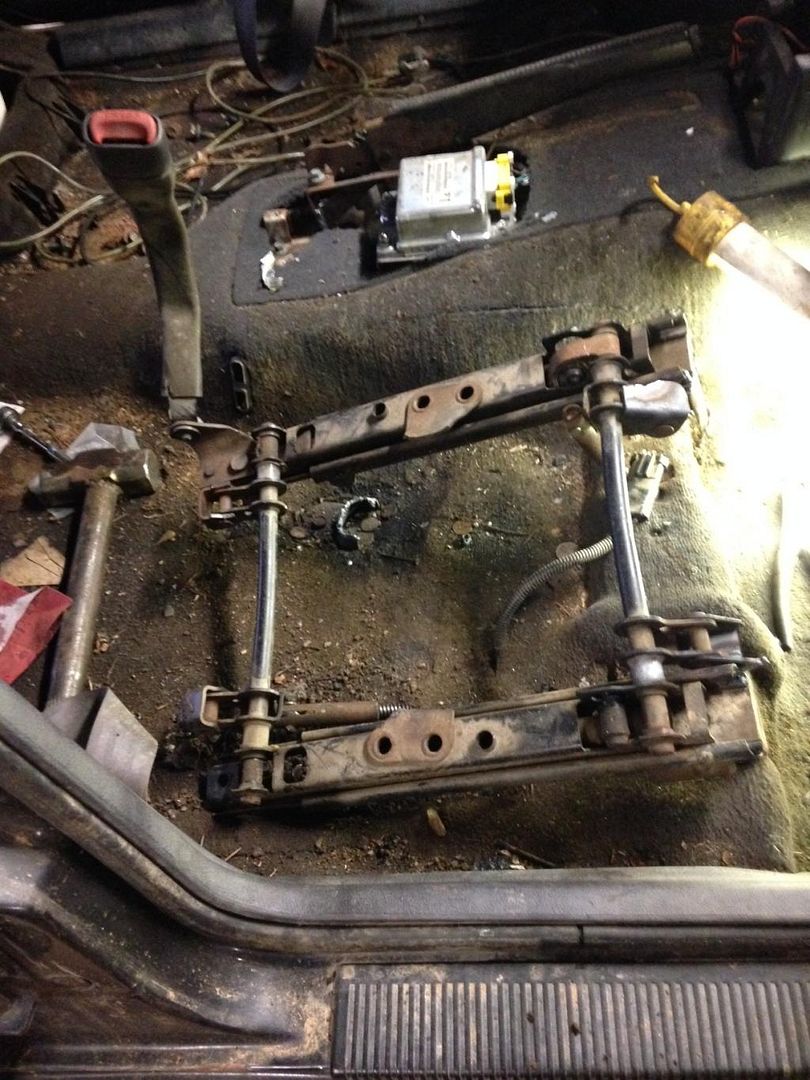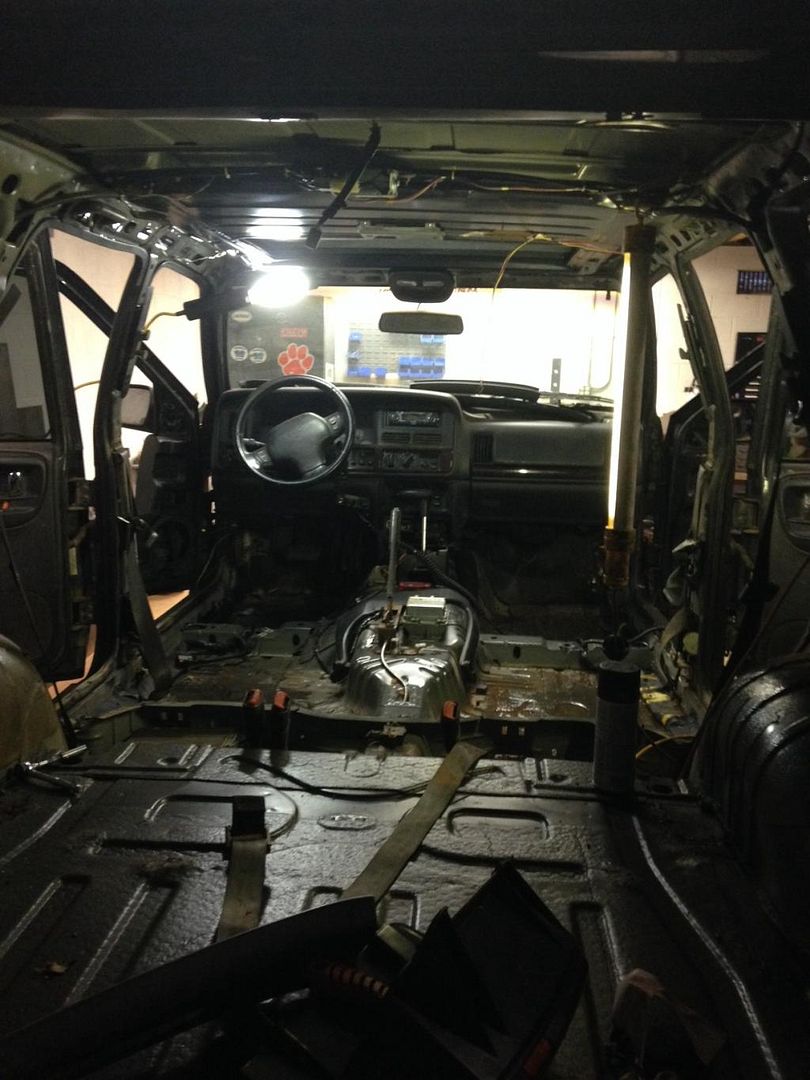 So on to paint. I chose to flat black it, using Rustoelum professional. I currently have two coats on it and am waiting to put the third on when I have a nice day. I need to find a matte clear coat as well. I also have not started on the doors, ran in to some rust with my half doors. Once the Jeep is finished I am going to start on the doors. If I decide to pony up for a cage the Jeep may never see doors again. I also need to find new seats, mine were trashed. Either going to get suspension or some WJ seats.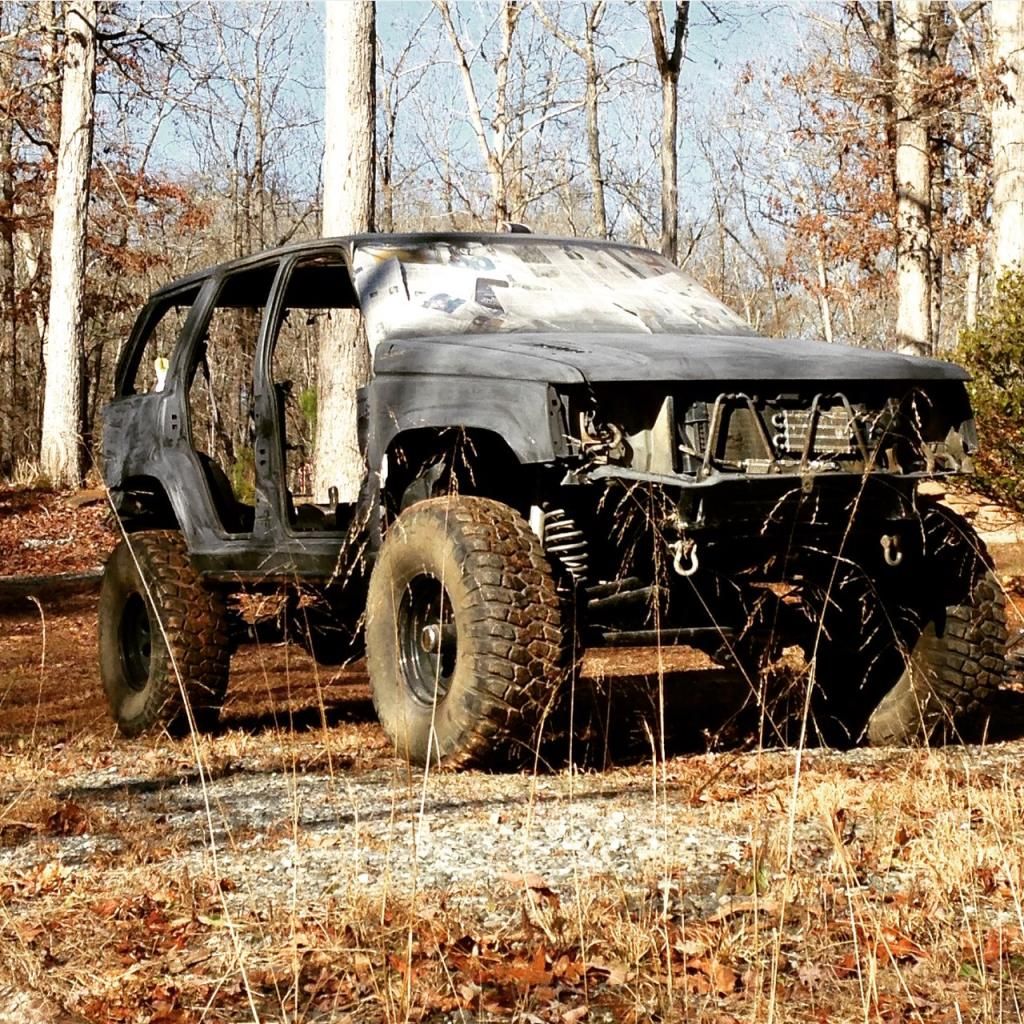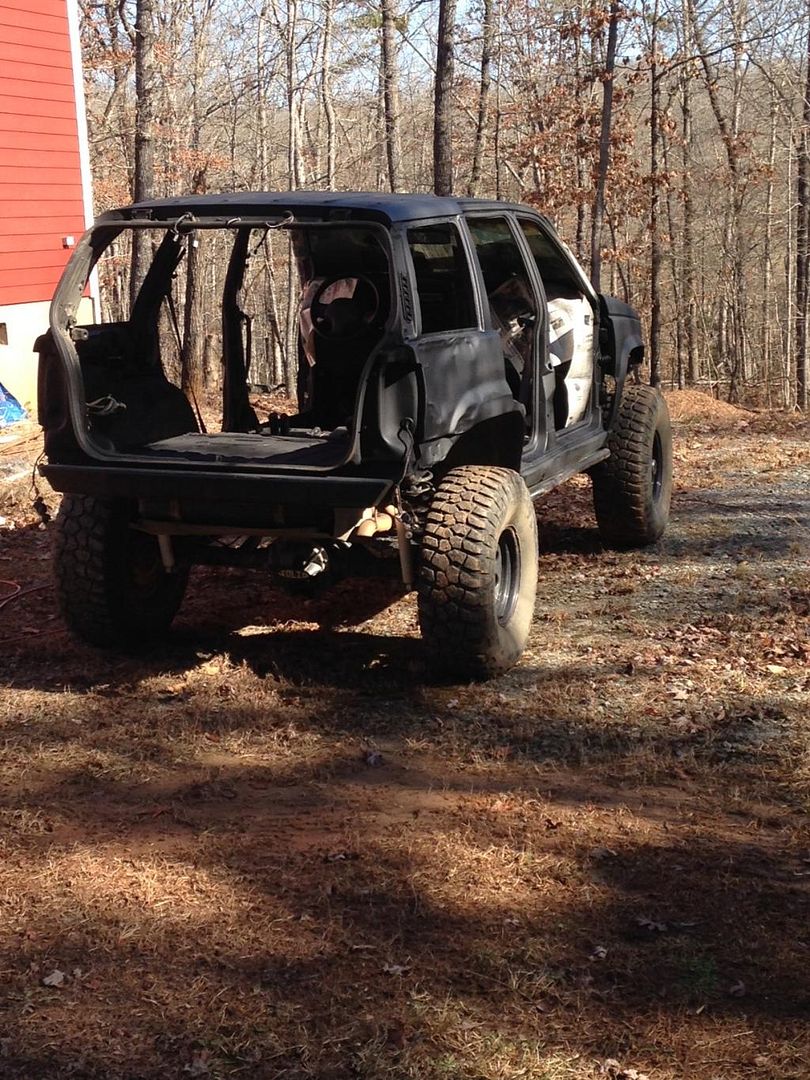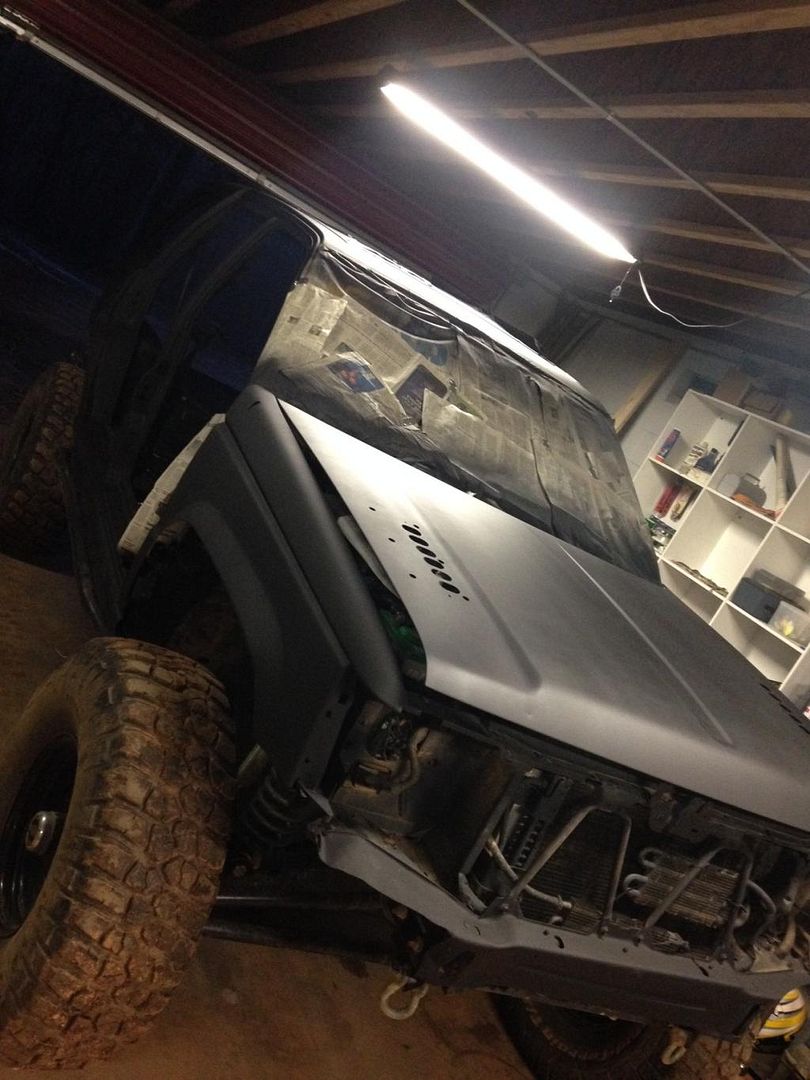 Got more to post, have to get back to teaching.