The bumper was taking up too much space in the garage, so I got it mounted today and man, am I happy with this
. Quality is an understatement
, everything went as planned, the brackets to mount this thing are impressive, there is no doubt this bumper will take quite a bit of abuse before those tabs even move.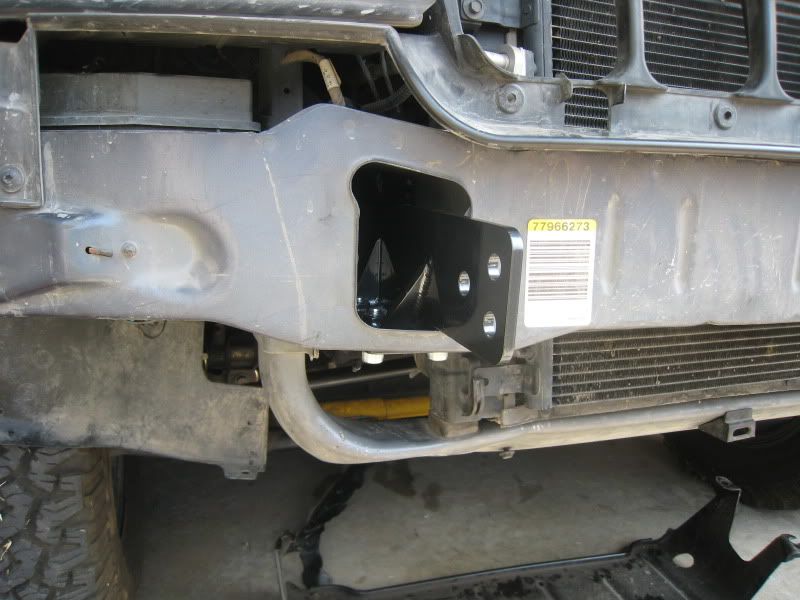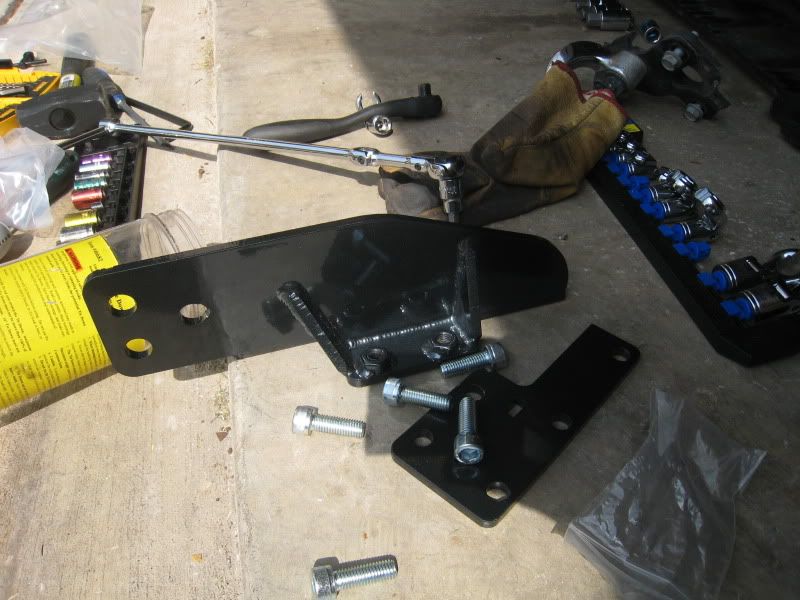 Why the bumper went in.....mangled rad support
.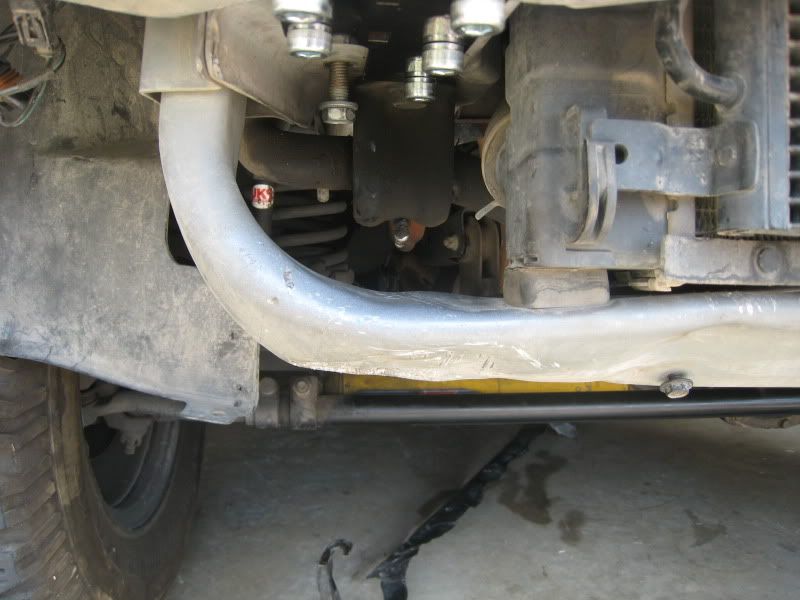 I bent the little sheet metal tab on the sides instead of cutting it: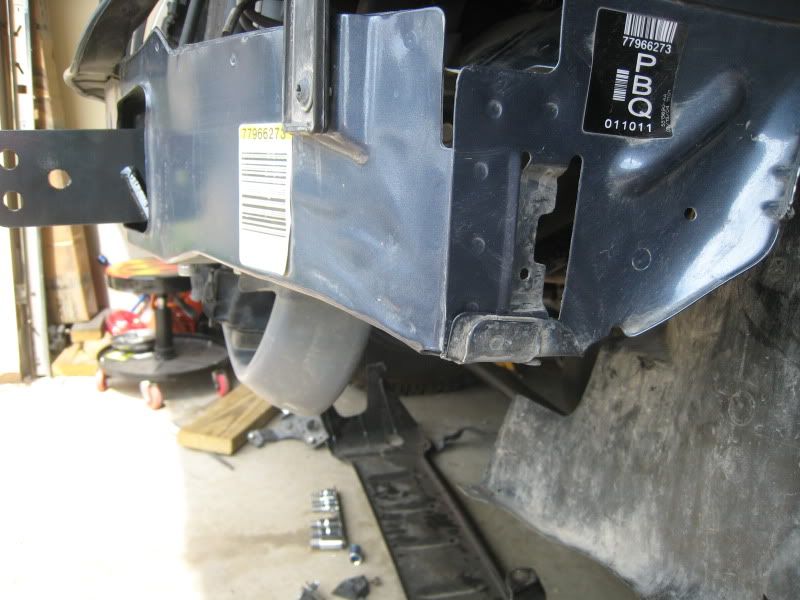 Yup, this thing is S.T.R.O.N.G.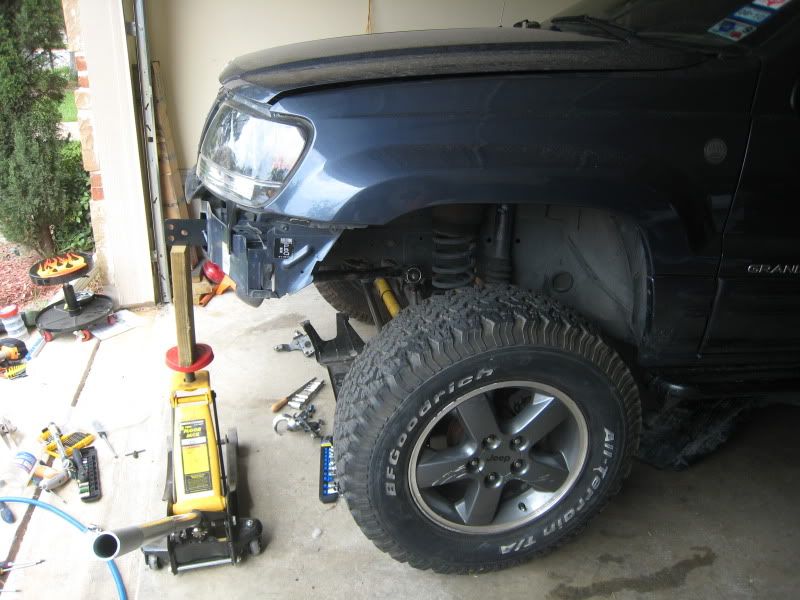 I manhandled it and mocked it up, really not that bad, just don't drop it, you'll likely lose a toe
:
The mounting tabs were just 1/16" a little too close to one another for the bumper to fit, so out with the hydraulic spreader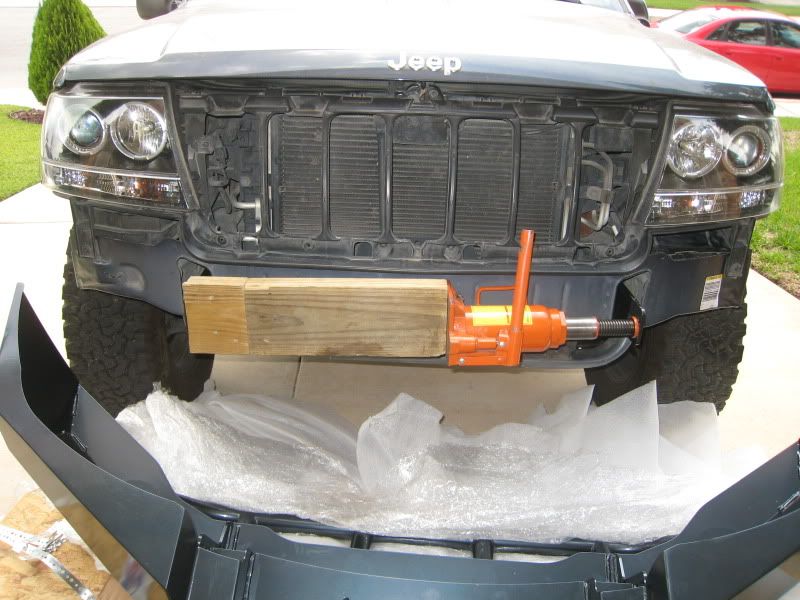 And if someone could give me a hand with that final little push....mmgghhh!!!..... there, perfect
.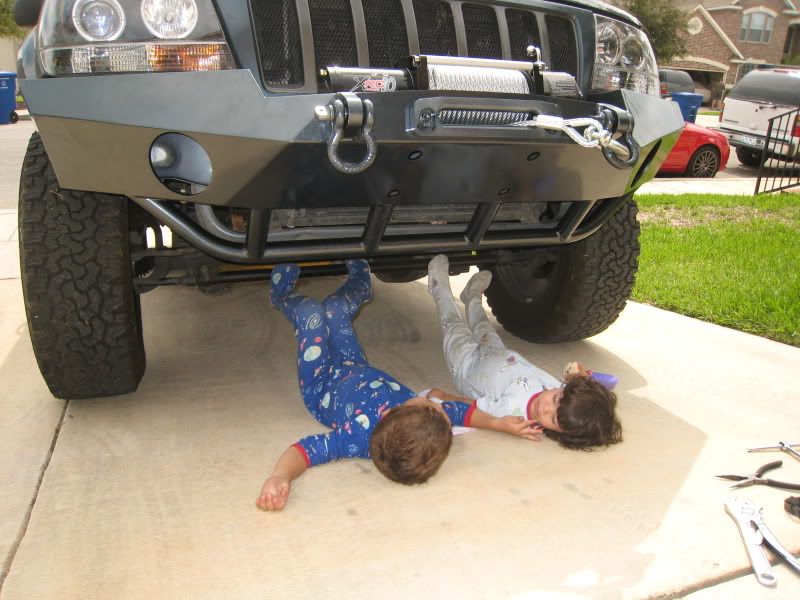 Only 4 fun units are needed for this project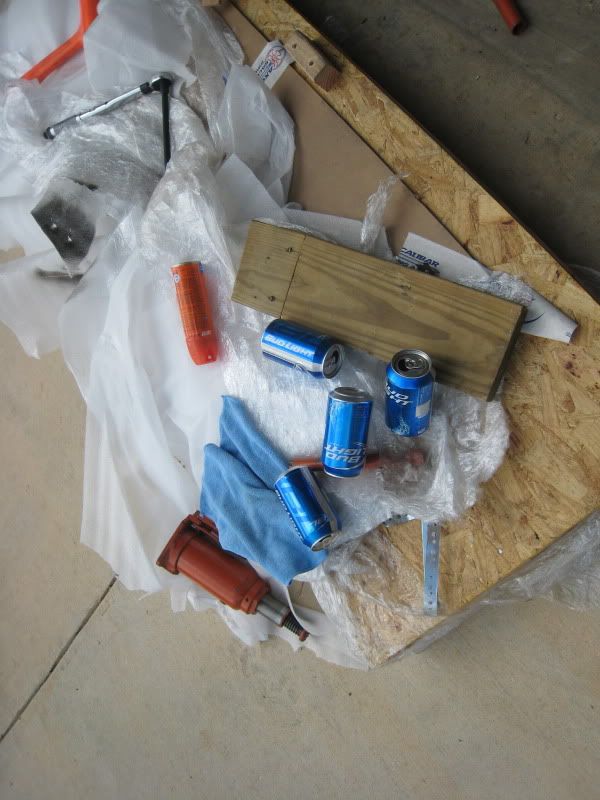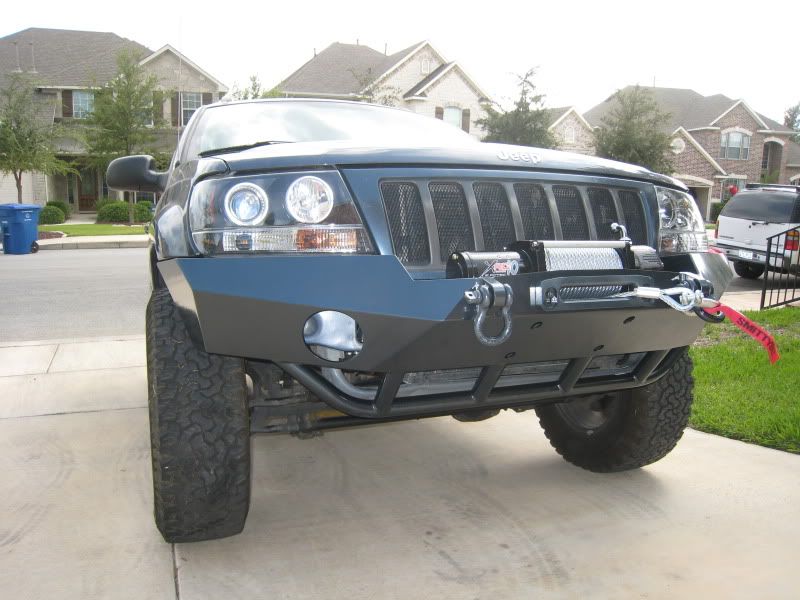 It will look much more proportional once I put in the 6" calyton's and get the JKs underneath with 35"s, but even at 3" with 32s, I looks much better than say an ARB. With the winch mounted, (especially with the wire rope), you will lose close to 1" of height at the front, so I'll likely keep the BB on top of the 6" coils up front to compensate, at least until I get synthetic line. I still need to hook up the winch to the battery, and get the lights, may go with yellow fogs....how bout yellow HIDs...mmmhhh let me think bout that.
Greg, you' da' man
.