Got my HID kits in the mail yesterday, so I did a test install of the low beams tonight and took some pics.
All I can say is, holy crap! this things are bright
.
Low beams:
DDM apexcone 55w - 5000K on v3 ebay halogen projectors.
Fogs/Driving:
DDM apexcone 35w - 3000K
on Procomp55 bumper mounted lamps.
I have not installed the 3000K fogs yet, as it turns the HID bulbs are too long for the shallow procomp 55 lamps (H3s) that I have, so I will have to do some custom work to fit those when I have some more time.
First impression with the low beams on the v3 halogen projectors after turning them on in the driveway with the garage door closed was, Ohhhh ****
, wha's this!! lots of bright spots & circles....horrible foreground spread, I mean, they are not HID projectors so what should I expect, right?
..... started immediately thinking that I should have ordered D2S bulbs and retro'd some real projectors; but after aiming them up a little (they were too low) and taking the Jeep for a spin, then my mind changed, and now I think it's actually pretty decent; a compromise I can live with and def. a big improvement over the yellow HIRs I had there. Sure, it does not compare to the even spread / light everywhere of say my A4's OEM HIDs, but for $39.99 and lifetime warranty
, on a trail / weekend rig, this will do, yes sir!!. Not worth the extra cash / time and effort to retro HID projectors at this time.
The pics:
Notice the bright spots / circles / uneven spread at a short distance
:
Now, look at medium distance - more of a "in the driver's seat while driving" kind of view
, not too shabby.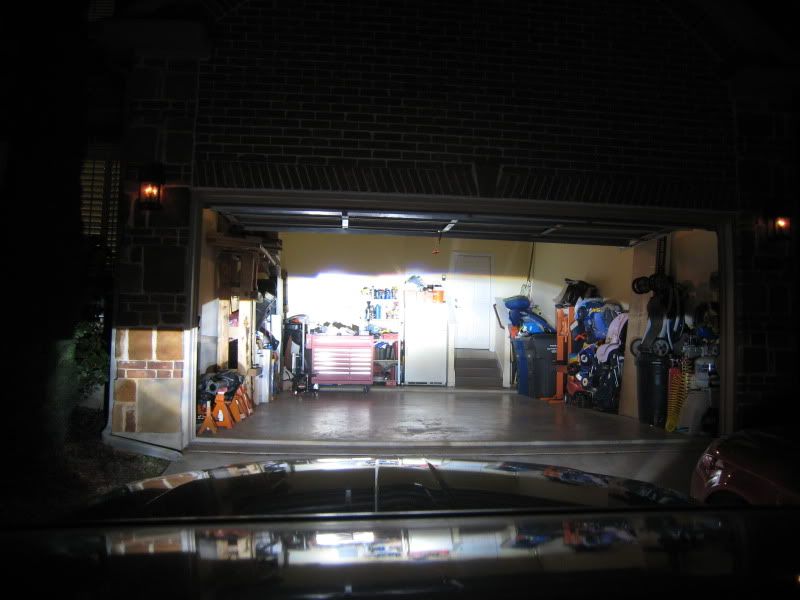 .
This 55w kit is B-R-I-G-H-T: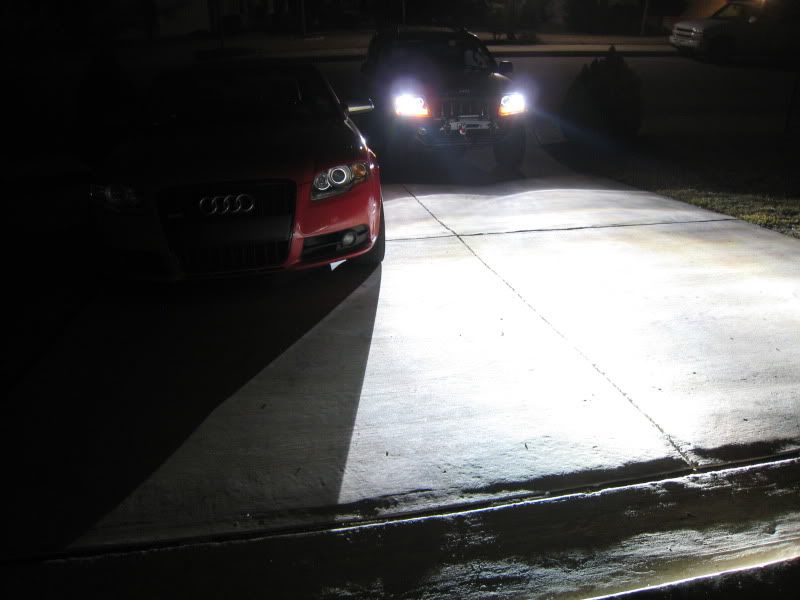 The cutoff on these projectors it's pretty impressive IMHO, I like the sharpness and color on them, it's really the foregroung uneven spread of cheap china halogen projectors that's not too exiting
, but again livable for what I need on the Jeep.
Cutoff: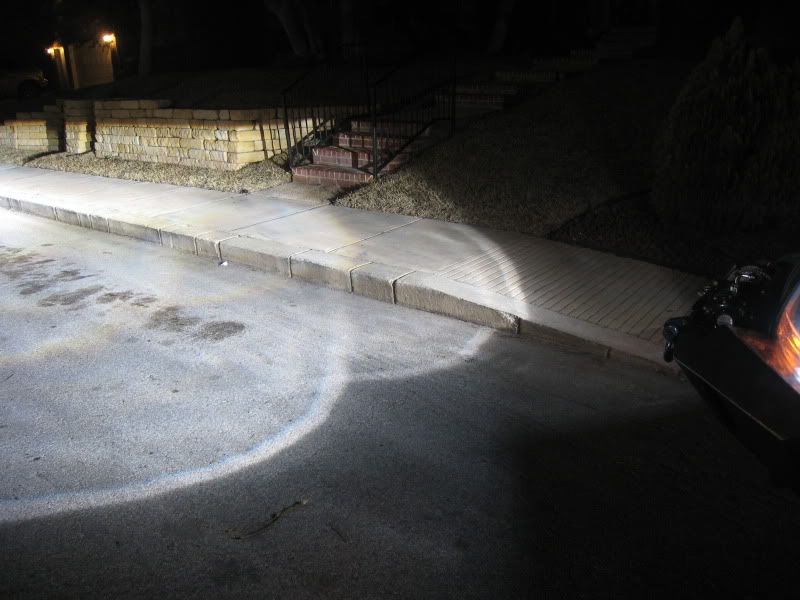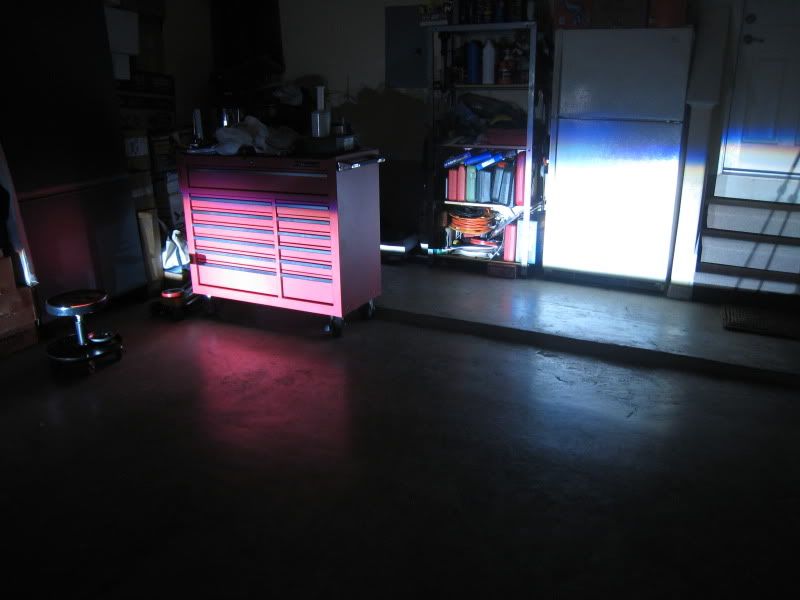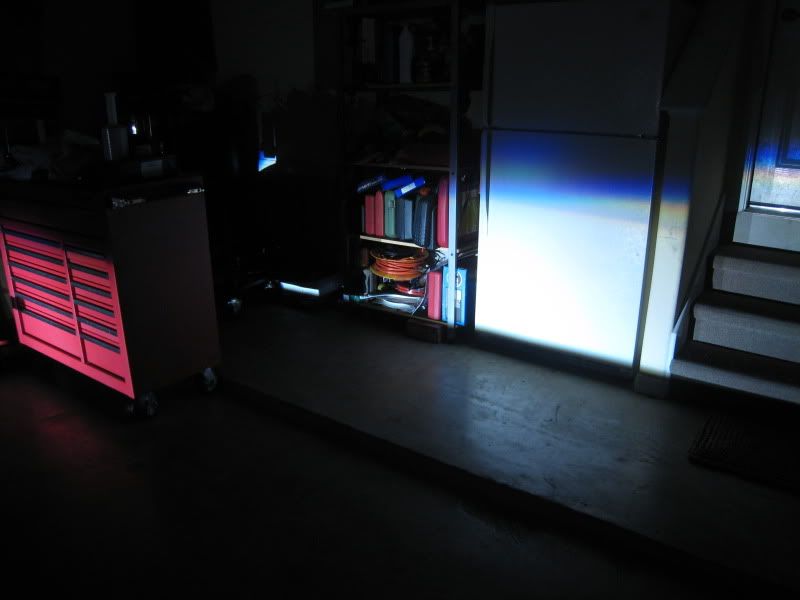 Some outside shots in the dark showing how bright this things are: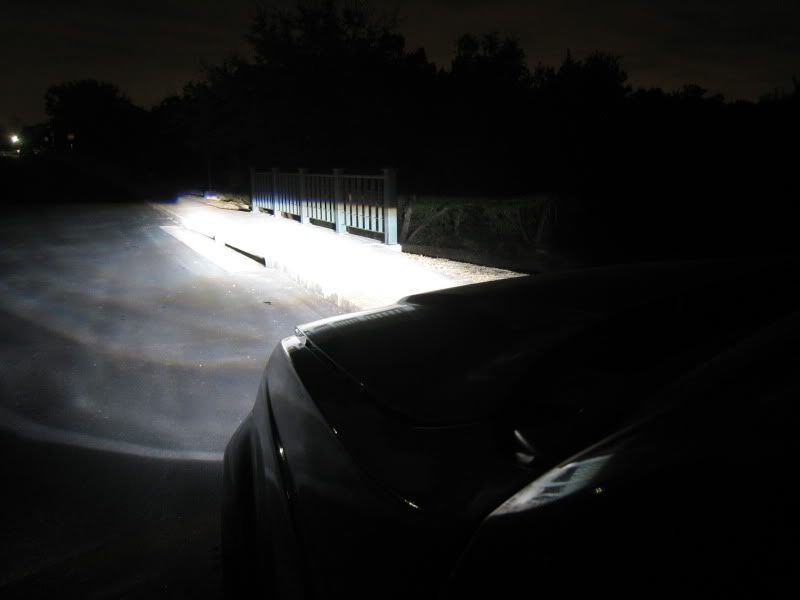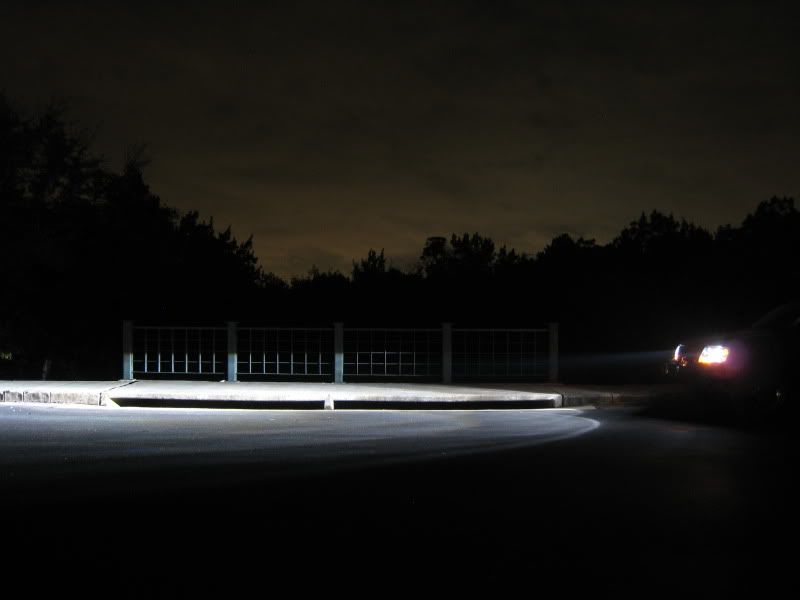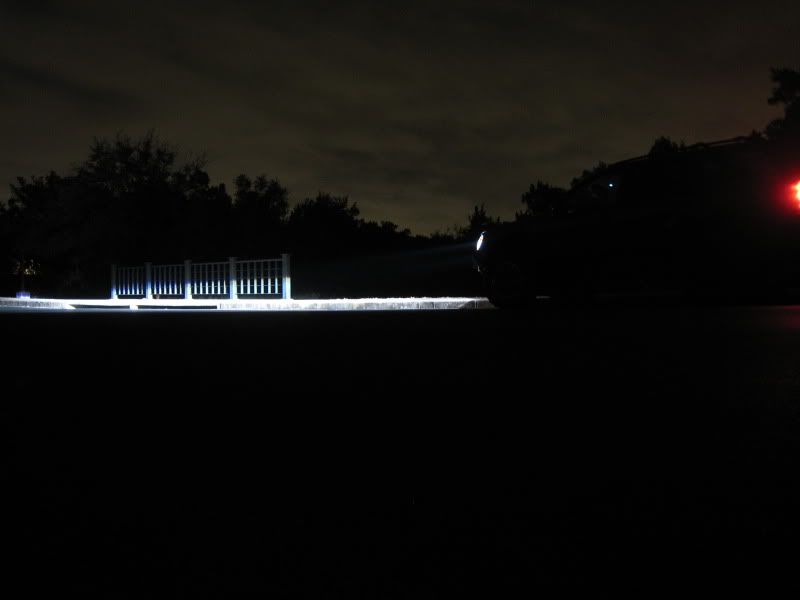 That's it, I'll update this post when I install the 3000K fogs, I think that should help a lot with the uneven foreground spread issue
.