Well, same update as always. A bunch of new stuff, and no time to install it. We just got our salvage license at the shop, so getting that part of the business up and running as well as working out all of the bugs is just killing my time. As of right now my job title is ASE Master Certified Technician/Auto repair manager/shop manager/loader operator/scrap car crushing manager/salvage lot organizer/ salvage co-manager. Ya, WAY too much right now! But, thats life when operating a family business.
Oh, and not to mention my little repair/fab business that I do on the side. Thats been going pretty good too. Its kinda crazy though that its been nothing but grands in the shop lol.
wk 4.7L for valve cover gaskets
wk for a drivers front axle that was froze into the diff. I also did the lift on this one. He also has my wj's street tires/wheels installed in these pics. Normally he has the factory wheels with 265/70-17 treadwrights.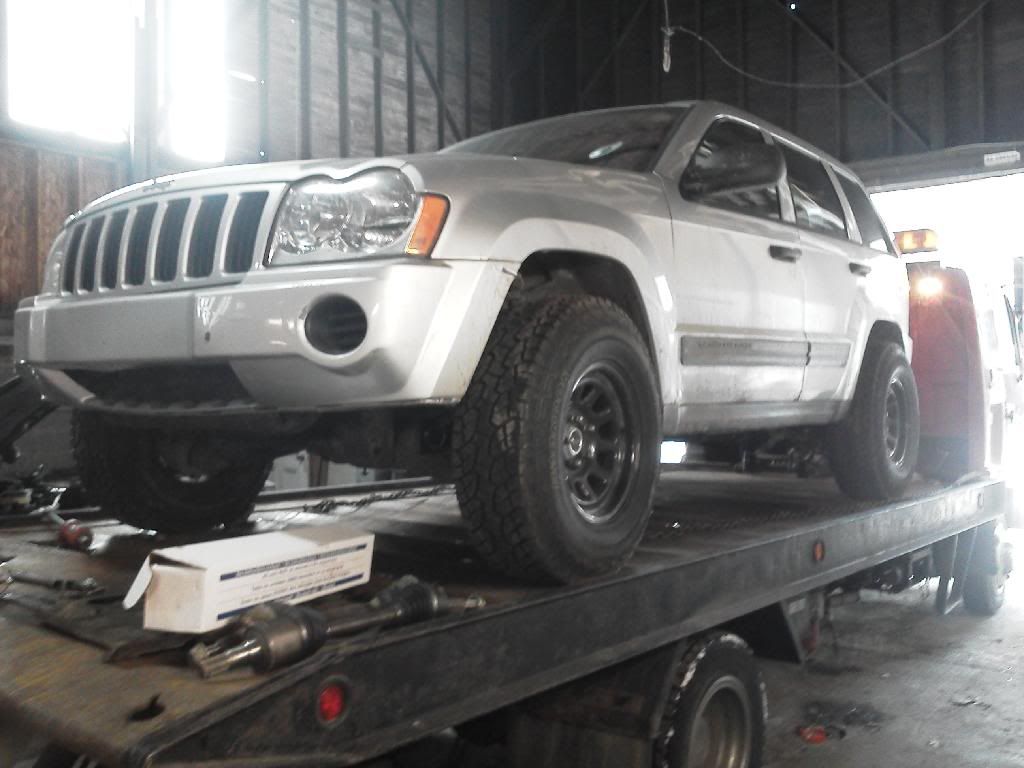 wj for a 247-242 swap.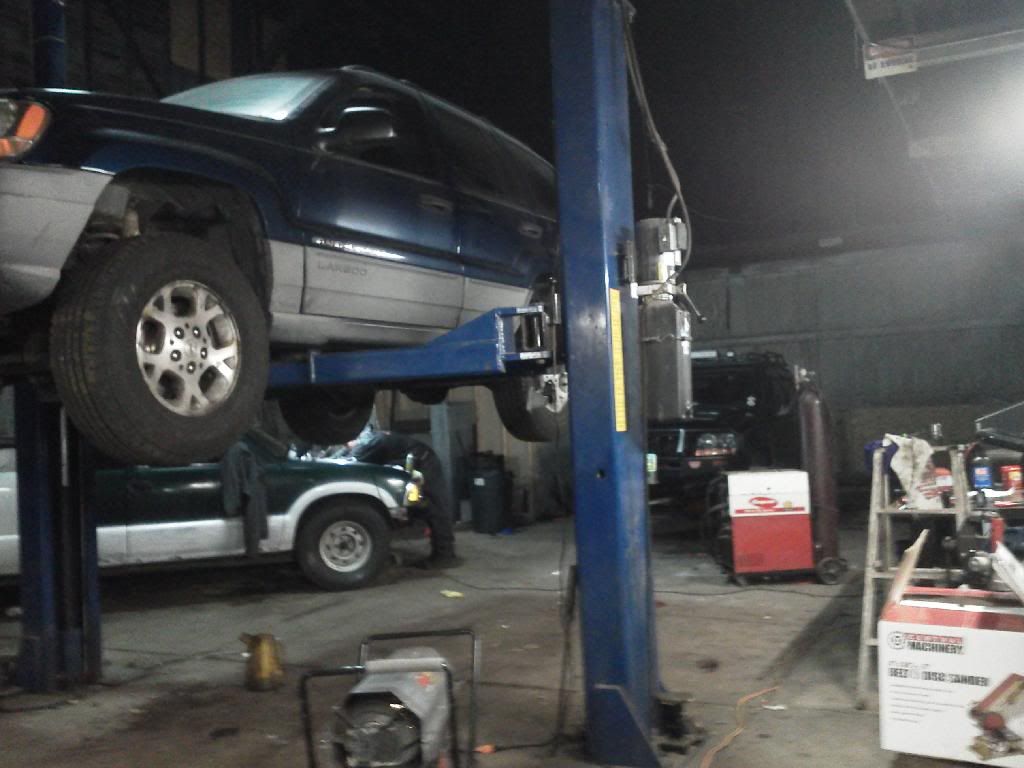 After those I was able to get my wj back on the lift to pull the t-case back out and add the terra low kit to it.
Thats where it sits for now, both t-cases are sitting on the bench waiting to be torn down and combined. The case going back into my wj will be a 231hd with wide chain kit, terra 2wd lo, terra 4 to 1 low, and a sye kit. The remaining parts will be put into a 231 with an sye that will be going into my buddies YJ
In between everything ive been order parts as ive found deals on them.
Purchased a set of used 3/4 ton hp44 knuckles that have already been milled,drilled,and tapped for highsteer. They included high steer arms, chevy brake conversion brackets, moog ball joints (will be getting warrantied out) and a slightly used set of mile marker hubs. I just threw the one on the axle to see how everything looked. They will be getting a serious cleaning, as well as new bearings and seals before full install.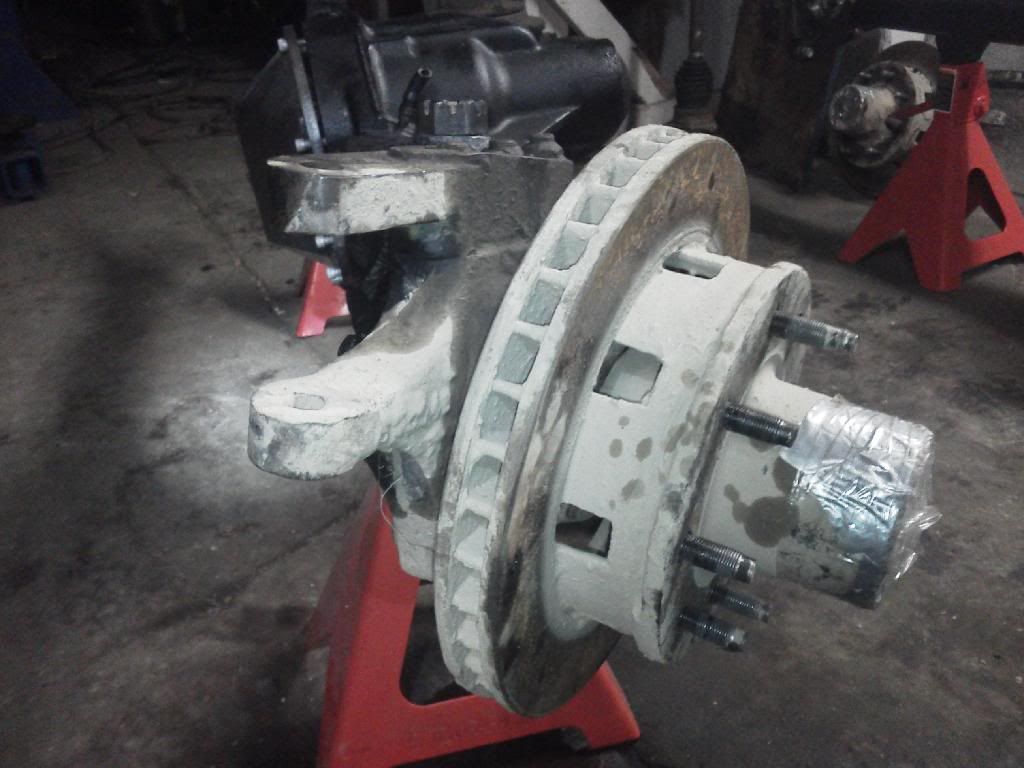 Also got a hell of a deal on a brand new master gear install kit for the 10.25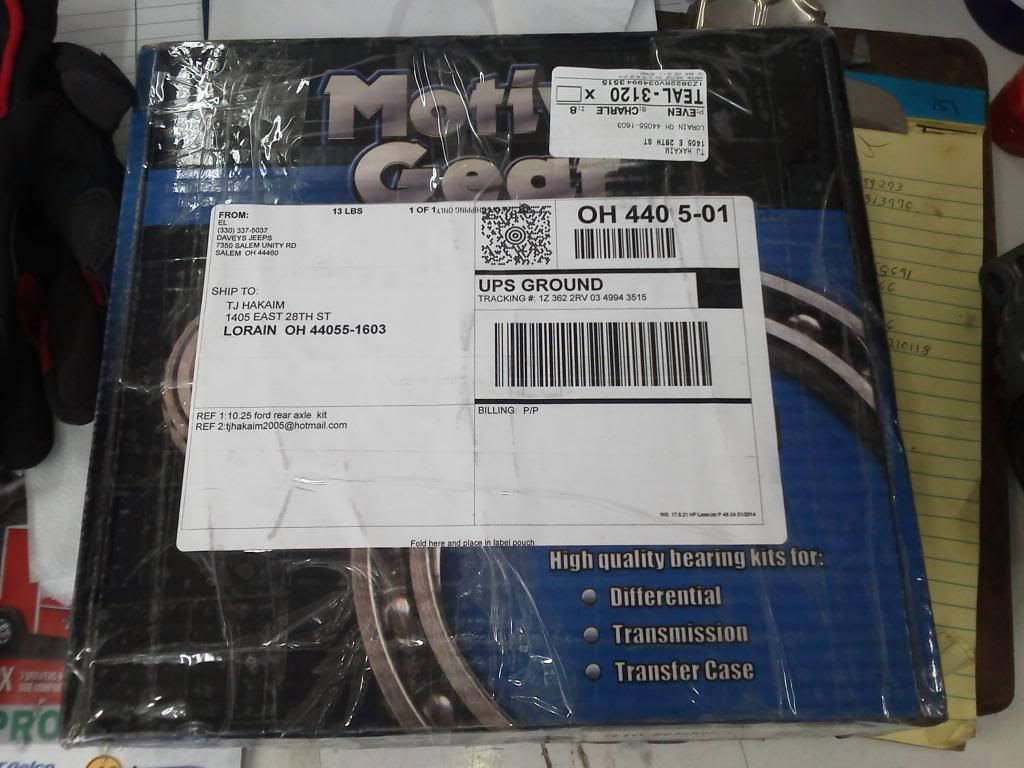 On my lunch breaks ive been messing around with the axles a little bit. Have the 10.25 up against the wall, the hp44 in front of that, then a junk wj d30 in front of that in order to get some measurements for bracket placement.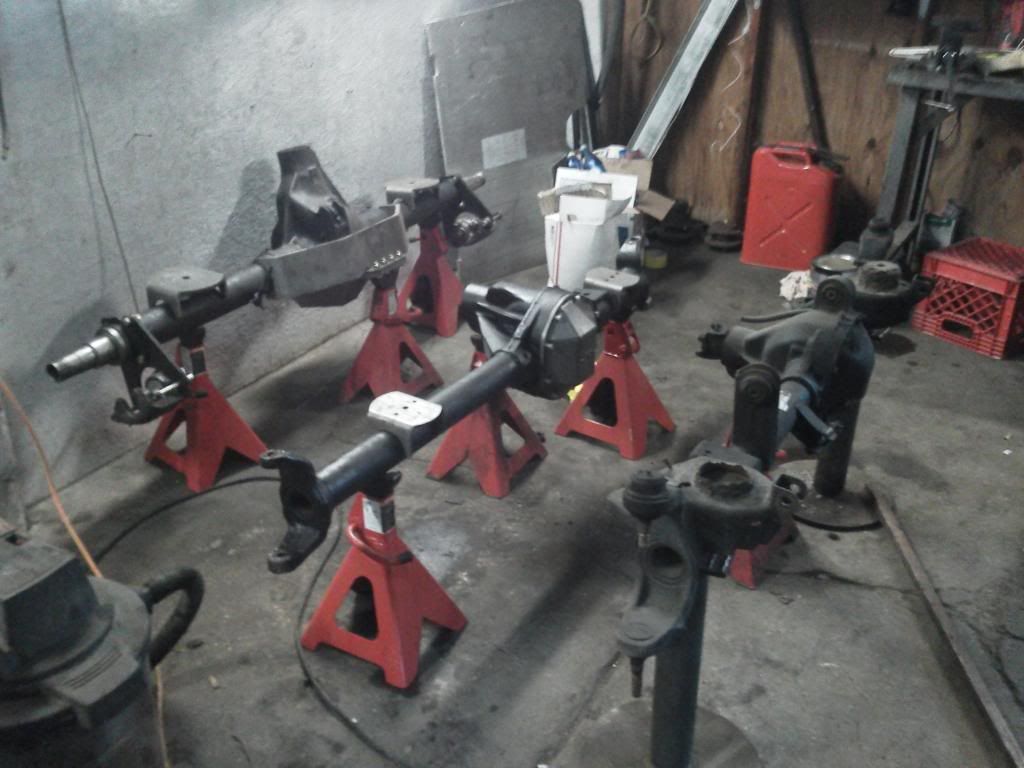 Picked up a rust free gas tank SKID. Not one of the thin little brush guards. Now that I have this the tank lift can happen.
I also ordered a ARB locker for the 44 thats used. Bought it from the same guy I purchased the knuckles from. There was some slight confusion about what spline count it was at first (he thought it was a 35 spline at first so I wasnt interested) or I would have picked it up with the knuckles. After he got home and actually checked, it was a 30 spline. So now that will be coming in the mail sometime soon.
There is another wheeling trip planned for the 1st of March that I would like to make. Ill probably get the transfer case installed, maybe hydro assist too before then. But I REALLY dont want to miss this one, so if it gets too close just the t-case will be going in untill after.
The dual battery setup is on hold untill I order a different battery box. Just want to change plans a little bit, so a new box will be ordered soon. If anyone is looking for a ballistic fab battery box feel free to pm me as I have one available.