Fall Crawl is coming up next weekend so I decided to address some issues before I took this toilet out again.
For starters I pulled the shaft to replace the ujoint. It turns out I was too lazy/stupid to use full circles last time, and that's probably why I spit a cap, which wallowed out one of the ears on the stub.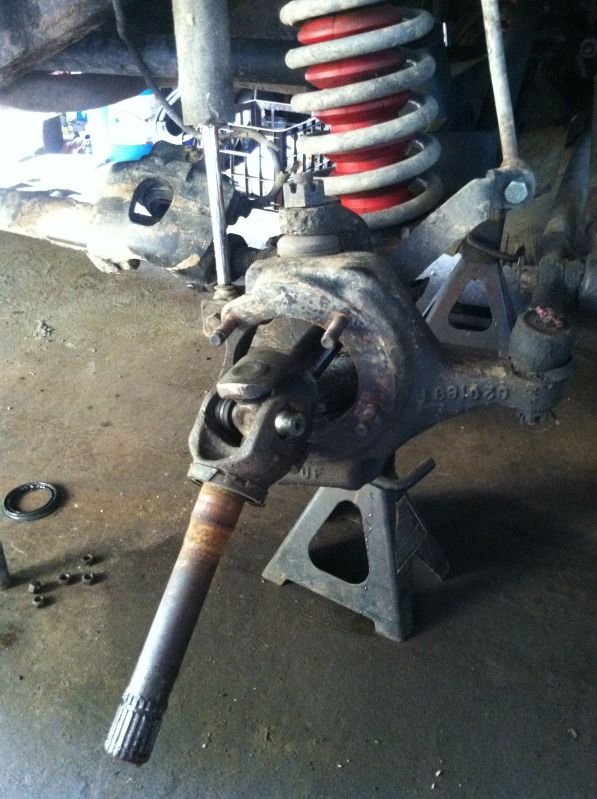 Then I popped the diff cover to see why my stupid locker was being stupid. It turns out I broke the pins again, but at least this time I got them out without having to pull the carrier and ring gear.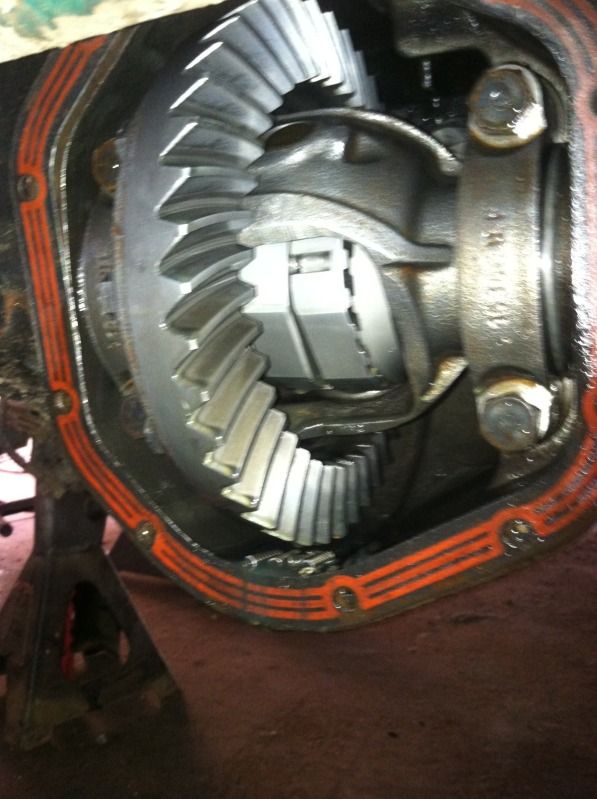 Next was checking on my tweaked unibody rail up front. I noticed this a few months back, and not sure if it happened when I rolled it or one of the times I smashed that Jay Leno wannabe ARB. It's kind of hard to see in the picture, but that bump along the bottom if the rail isn't supposed to be there, and right above that the outside of the rail is pinched in close to an inch.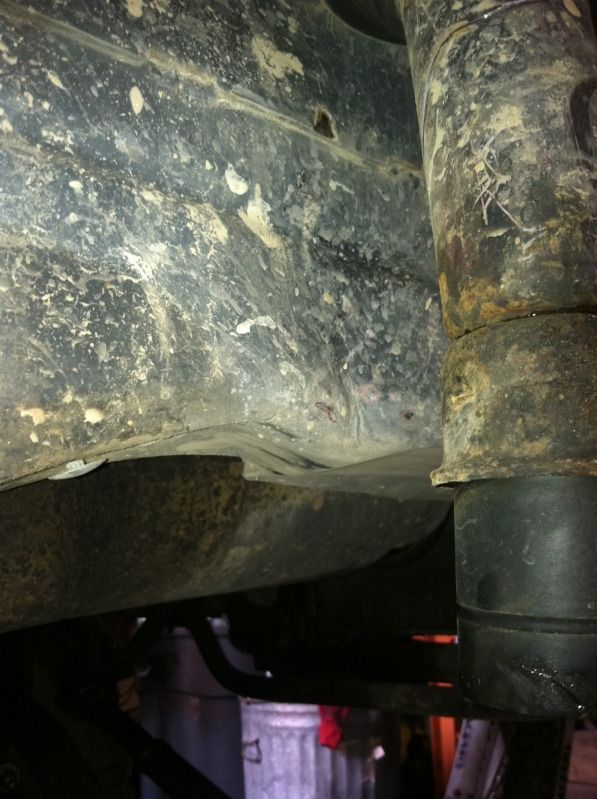 So I slapped a quick plate over it to try to keep this piece of **** alive a little longer. While I was in there I welded the inner fenderwell back to the unibody where it had started to separate.
That's all the love this thing is going to get for now, hopefully I'll get some good action shots this weekend.
__________________
Think Twice Garage
"Yeah, that might work, pass me the grinder..."
94ZJ AX15/HP44/8.8/5.13's/35'' MTZ's SOLD
99XJ 4.0/AW4/HP30/8.25 build coming soon...
www.undergroundjeeps.net