Weee! Had a good day today, no work so I had the day off, this meant a trip to the auto wrecker!
Got myself:
Front driveshaft
Front yoke(Ima have to get the transfer case yoke tho
)
Gas tank skid plate! WOOHOO!!
Some tow hooks. Lots of Misc. stuff...screws, relays, clips, whatever we could grab
And a dash crash pad for my buddies ZJ.
All told $200 for everything.
You guys remember my buddy with the blue coveralls?
He looks at me after installing the skid plate and says "you're not gonna like me..."
Then he gets out his cutting tools!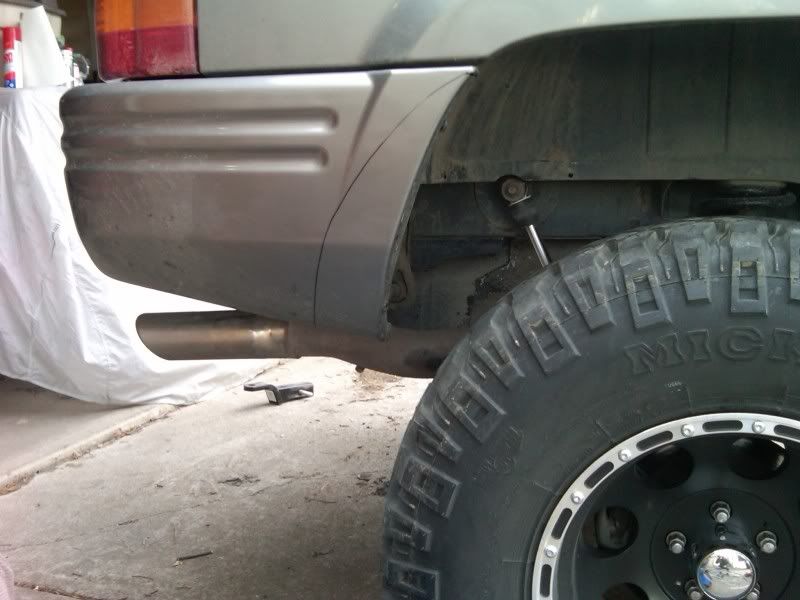 No coveralls today, just a camo toque!!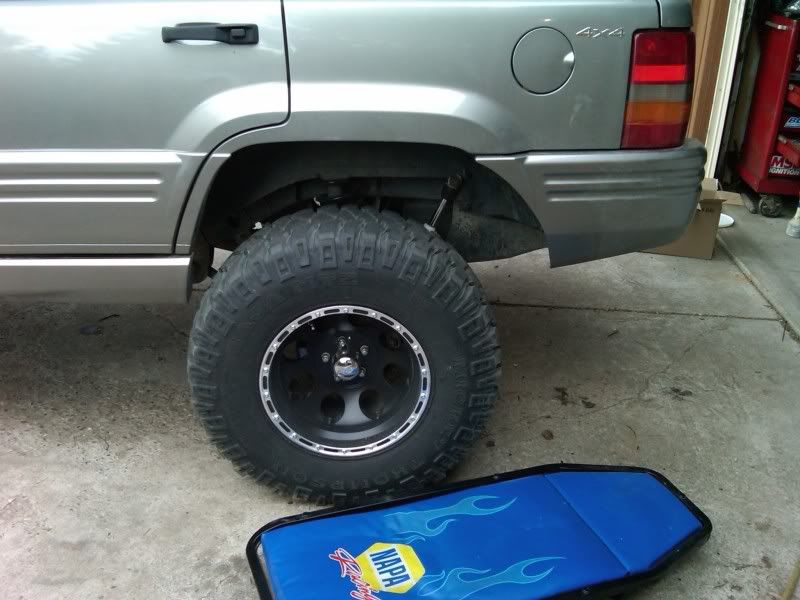 Also did the front, but I havent gotten pix yet! Also we tightened the steering box, and centered the steering wheel. And there were a few clunks in the front end that we fixed. Found out the steering knuckle on the passenger side was rubbing the rim at full lock to the left....sigh...my rim is screwed.
Still works as a spare at least...but still...Glad they arent high dollar rims! :O
Do NOT like the heim joints used in the drag link...too much SLOP in it! So thats gotta be a future upgrade yet! All in all, a heck of a productive day!!