Back in the saddle!!!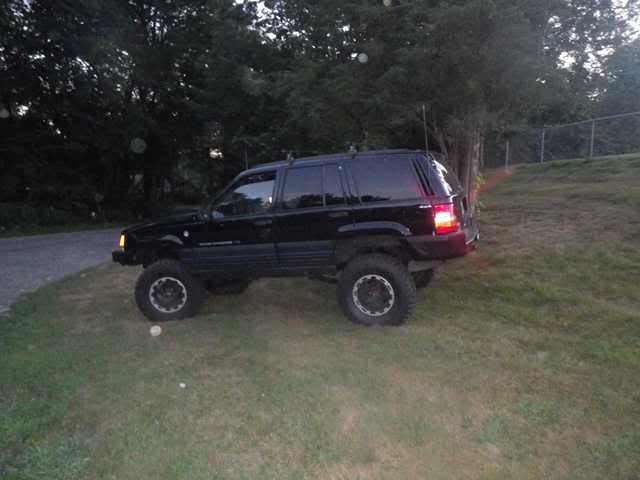 At first I was getting the click-click-click when I tried to start it. Tried jumping without success. Charged the battery overnight and still nothing. Hooked the battery directly to my winch. Nothing. Its a one year old Diehard Gold. Sears tested the battery and came clean with a replacement. Started the engine up and after about a minute it starts smoking and screeching. Forgot to fill the steering system. Ooops. Hope its OK.
Finished bleeding the brakes, installed the rear limit straps: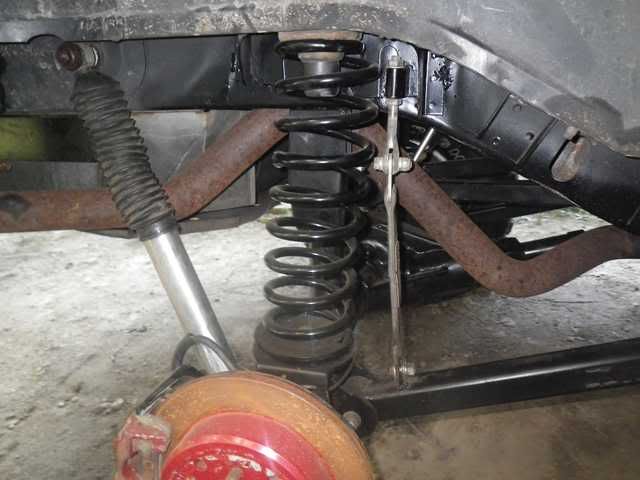 Toe is way off so in about 10 miles I peeled a bunch of rubber off the front tires. Otherwise, so far so good. No leaks from the brakes, diffs, or t-case.
There is a rather annoying rattle coming from the front. Sounds like the fan shroud or something in the grille or header panel. Might be somehow related to the poly motor mounts. Speaking of which, they do not transfer nearly as much vibration as I expected. I like.
Still some details left to work out before the camp-n-wheel this weekend. Adjust the toe, rehab then bolt in the front driveshaft, replace liftgate supports, add one more hanger to the exhaust, install new head unit and cb, make the belly skid (if the steel ever shows up), wash, wax, and Armor All.