some pictures. don't mind some of the crappy welds. fluxcore and aluminized pipe don't always mix.
also, don't mind the jack holding the slider up, haven't properly fitted it yet.
what will be my new driveshaft after re-tubing. aluminum from a ford ranger edge(you'll crap a squirrel if you knew what i paid for it). tube is dinged up but the slip, flange adapters, and yoke ends are perfect.
now some exhaust.
side exit. needs a turndown or something a little cuter.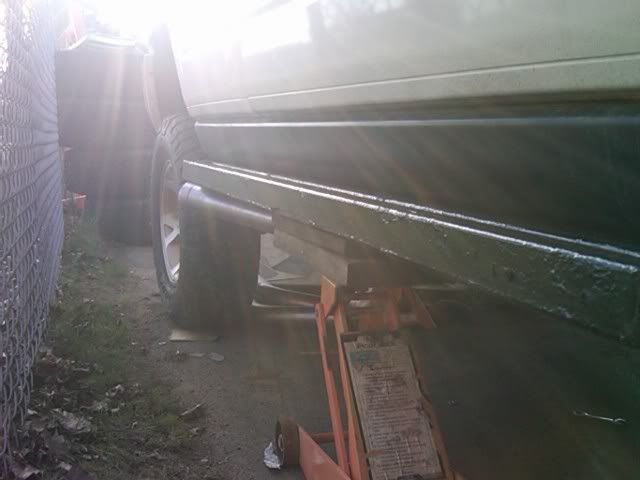 low hanging, dips under the frame stiffeners right before the body side clayton's brackets.
glasspack end.
y-pipe merger. could have done better on the welding, the industrial mig i was using just put too much voltage into things though. there was some hammer clearancing required after the final assembly due to some heat warpage too unfortunately.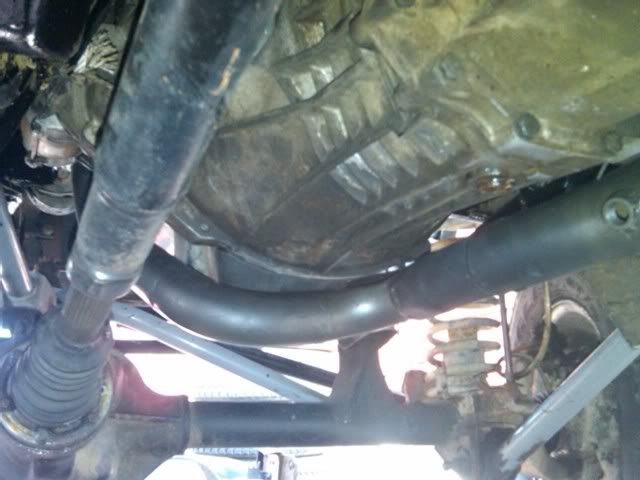 next up is start up to burn off the oils and what not from the pipe, then coating with some ceramic paint to rust proof it all for me.
on quite an interesting side note, i found that jegs shipped me a stainless turndown instead of an aluminized one. that made for about 20mins of frustration with the mig machine before i pulled my head out of my butt and grabbed the lincoln 309 rod and fixed it right. lol.