Well going back 6-8 years ago I had a lifted zj on 4.5" with 33's. 44a rear and 30 from with Aussie. 4.56 gears, trimmed, snorkel with all vent lines extender to it ect. I had to get ride of it when life got in the way.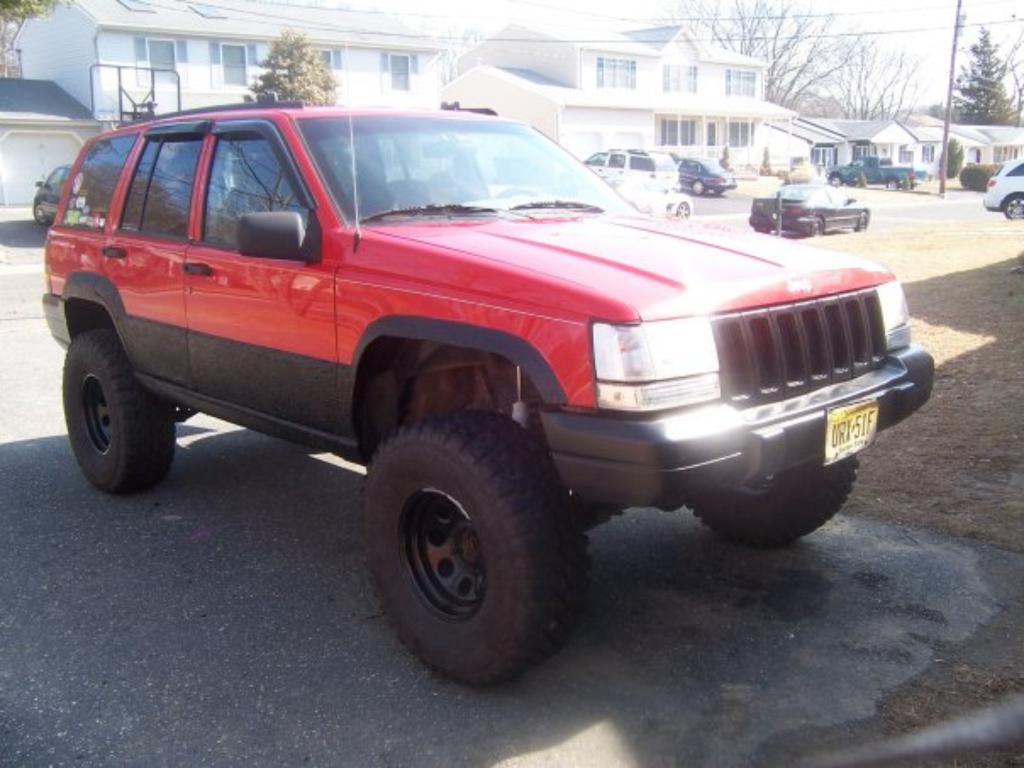 Fast forward to a few weeks ago I had the bug and it hit me like a ton of bricks. I just knew I had to get another grand Cherokee and get back into the woods. This time with my family. I went it looked at a bunch and then found a diamond in the rough. Low mile, 2000 grand Cherokee limited. All the bells and whistles minus adjustable pedals which was fine.
This jeep was gross. It looked like the guy lived in it. Old food bags of every fast food place. Food scraps in every crevice you could imagine. Trunk full of garbage to the point of when he opened it a landslide happened.
My wife was disgusted at the site but at the price I offered him to buy it the deal was too good not to buy the jeep.
First thing was I sent it off to a detailer. I wasn't going to touch the inside of it. I mean I was grossed out too. When I picked it up I was amazed. Six hours of two guys cleaning and it came out great. Just about every coffee and grease stain gone too.
About a week into ownership I realized the passenger side doesn't have heat and the jeep would make a weird noise while braking but only if I brake hard enough. The brake issue was the t-case shifter cable rubbing which was easily fixed.
I ordered the blenddorstor kit and worked outside in the pitch black to fix it. Well I had a flashlight. Start to finish took 1.5 hours including set up and clean up. Probable could have done it in an hour if I wasn't trying to position a flashlight the whole time.
Now with a clean jeep and heat my wife is happy again. However I'm not. Last week I ordered IRO 3" kit with adjustable track bar, all new isolators, moog super trail boss steering stabilizer and bilstein 5100's. I'm waiting for all those parts to come in.
Today I'm going to score JK rubicon take offs to use with the lift.