Project "Stihlmonster" a 04 WJ build
---
I picked this 2004 WJ Overland a little over a year ago. Soon after I did my first mod, muffler delete. My plans are to turn it into a capable wheeler to take the kids camping and exploring.
I just finished installing a Rough County 4" long arm kit and Treadwright 285/70r17 Gaurd Dogs. I plan doing some trimming this week to eliminate all the rubbing.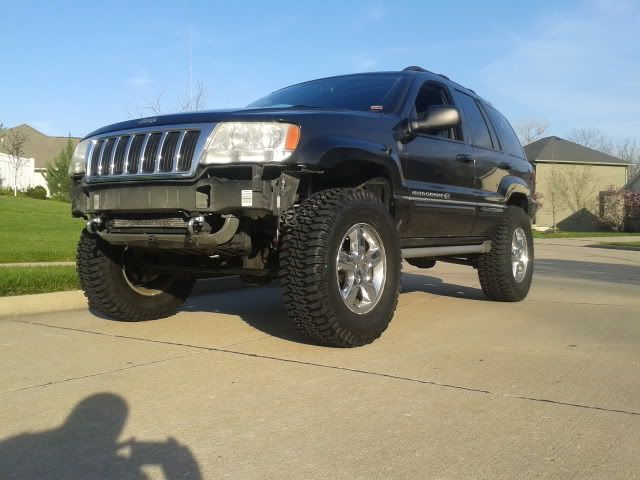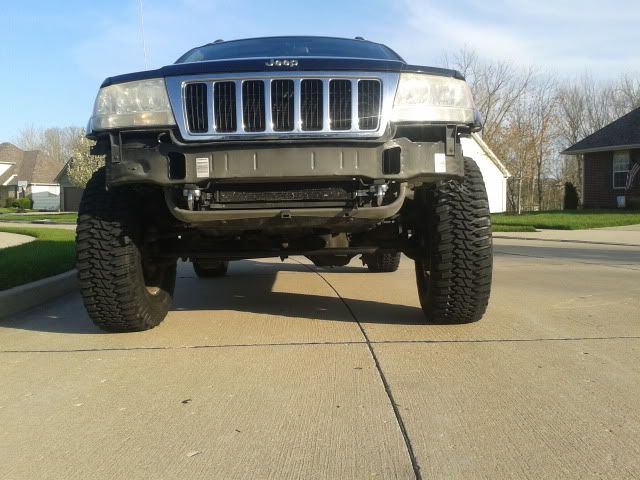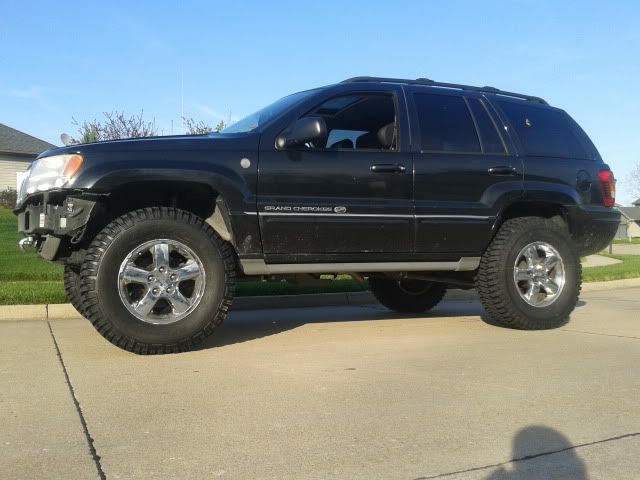 The RC install went pretty well, however then bolt sizes they listed weren't totally accurate. RC didn't include instructions on the joint assembly either.
One other small problem I encountered during the install was on the drivers side rear long arm mount. The mount slides in under the fuel and break lines and let's the lines rub on the mounting bolts and bracket. In just a couple days of driving I could see wear marks on the lines. I solved this problem by slicing open some rubber fuel line I had laying around and sliding it over the lines where they were rubbing. I will post up some pics of this when I get a chance.