Bought her in August 2009 with 92K on her. My dad was helping me look and other than it having to be a Jeep, I really only had 1 requirement: NO GOLD!
I guess I made an exception for this one. I named her Hell***** and she certainly is a GoldDigger!
Stock Info
2001 Jeep Grand Cherokee Laredo
4.7L Power Tech V8
NV247 Transfer Case
545rfe Transmission
3.73 Gears
Fully loaded interior
Current Mods
4 Hella 500FF lights mounted on Kevins OffRoad Roof mounted light bar
4.5" Clayton Long Arms
Clayton Springs
Teraflex extended endlinks
Addco rear antisway bar
JKS adjustable sway bar
JKS quick Disconnects
Kevins OffRoad Steering stabilizer
Kevins Offroad Extreme Lateral Protection Rock Sliderz (still need to install)
Riddler Differential Covers (installing soon)
Future Mods
Steel Bumpers
New gears
swap the from 30 for a 44 or better
Transfer Case Skid
New Gas tank skid
CB radio
Lockers
Gas tank Tuck!
This jeep has been a huge learning experience. After paying almost $50 to get my oil changed I decided to start changing it myself with better oil. I first used synthetic blend then switched to full synthetic from valvoline. I just jumped in head first to the world of Jeeps after that.
LONG ARMS!!!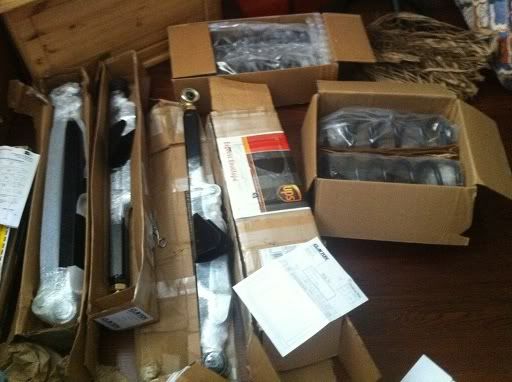 I couldn't help myself! I had to add something girly!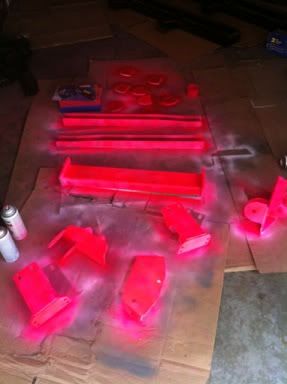 Let the cutting begin! I was a little nervous throughout the entire process
New Springs VS Old
Found out my transmission is leaking a bit. looks like the bolts were over tightened... Thats what I get for not doing it myself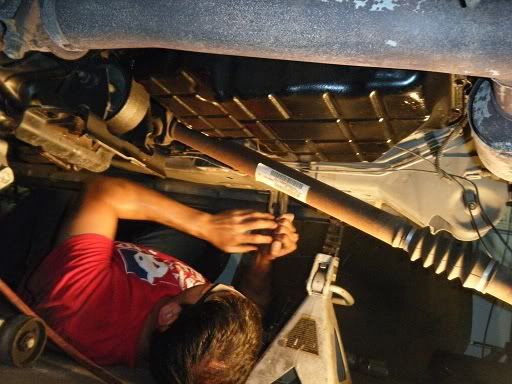 One of the few things I could help with in the install. I found out shortly after this picture was taken that I needed pants... I'm an idiot
Shawn cutting off the old control arm bracket with a plasma cutter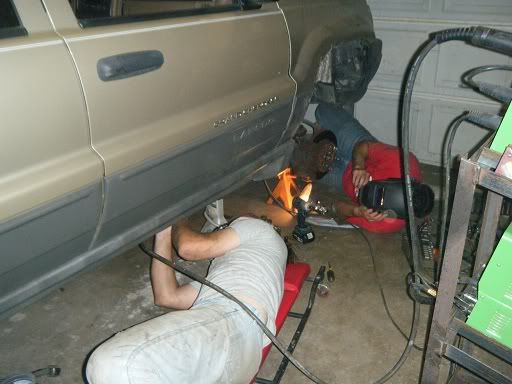 The crossmember and new brackets in and ready to be welded!
Shawn working his magic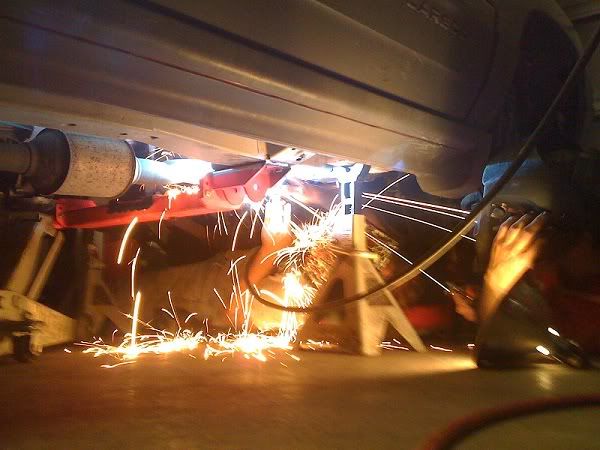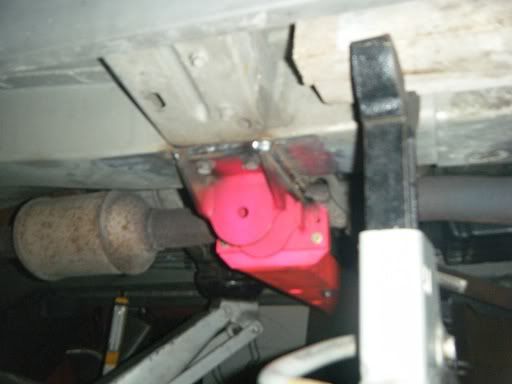 looks like not all the damage was fixed after my accident.
New Springs and Shocks installed
Front all Done! Just needed a few adjustments!