From there, it sat untouched until I decided to put in the BB I had on my last WJ, and install some Hella 500ff's. I also installed a set of Rusty's hooks when I had the bumper cover off.
At this point, my Jeep was 130k young
Then the roof rack,
I ran this set up for 2 months until I finally put on the ZONE 4" lift, with KOR ¾ Spacers front and rear. I also added IRO's dual steering stabilizer kit, and 245/74/17 Goodyear Duratracs.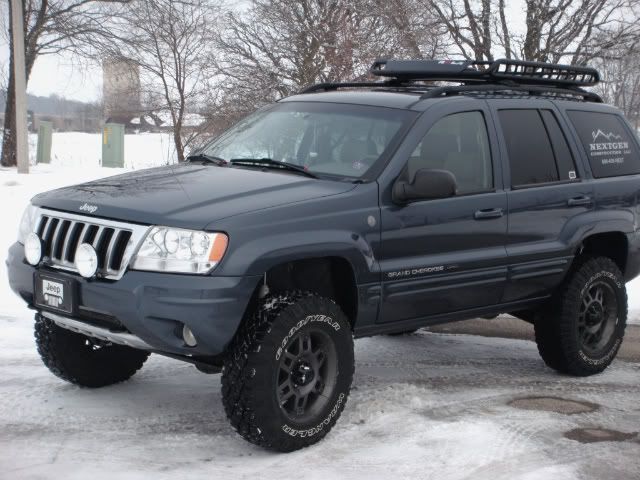 The headlights and fog lights were getting pretty nasty, so I threw in some brand new replacements. I ordered the Laredo "clear turn signal" style, but this is what they sent. After complaining to Amazon about the company not letting me return them, they refunded me my money, and let me keep them.
I installed a air tank, fire extinguisher, and mounted my Mag-Lite. Jeep Search and Rescue bag holds my tow straps, first aid kits, and jumper cables. Also bought a Super Winch Shackle Bracket
I installed IRO sliders, and then I mounted a shovel to the passengers side
And a Hi-Lift to the drivers side
After reading a few posts on here about liftgate lighting, I decided to make up my own concoction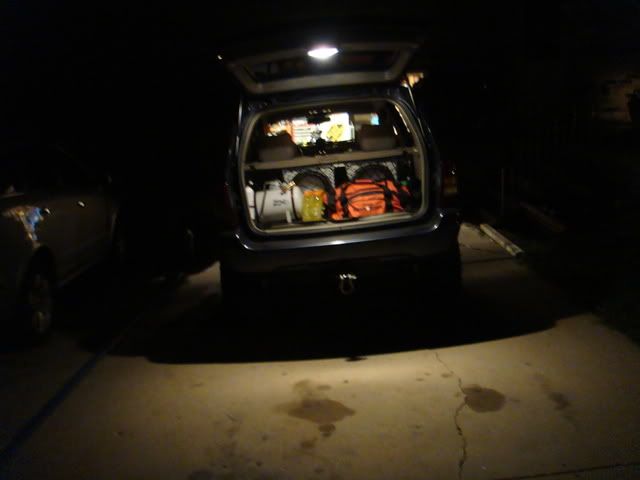 And that's really about it for now, Here it is as it sits at the time being.
THANKS FOR LOOKING!!!