Hello everyone. Ive been browsing around this forum for awhile now and figured I would start my own thread for my ZJ I just bought.I owned a 92 XJ about a year ago but ended up selling it. Then I realized how much I missed having something I could take other than the street. (My other vehicle is a lowered Mustang). So i definatly wanted something to drive everyday in that was comfotable. I came across this ZJ and got the buyer down to $800. Im pretty sure its called Moss green and has the Pimp Daddy Gold package. The body is pretty nice and interior needs some work. Has 221,996 on the odometer the morning after I bought it. Let me know what you think.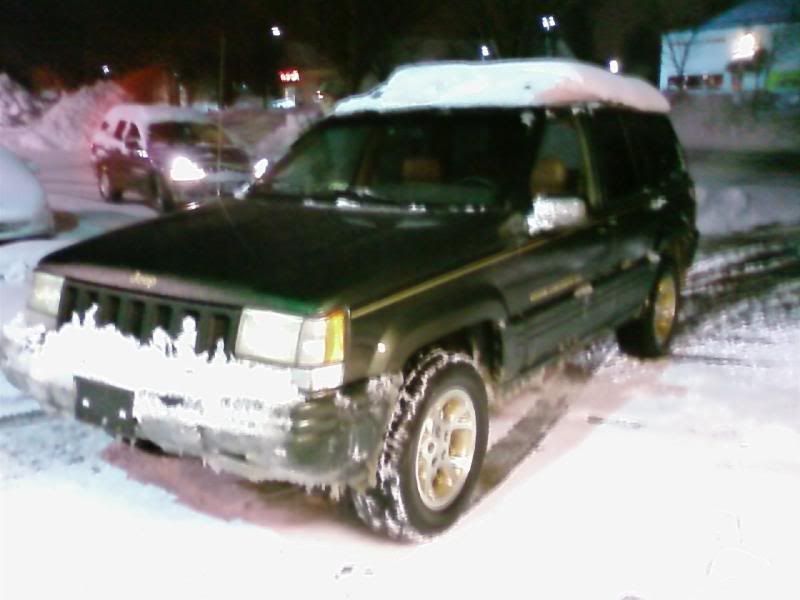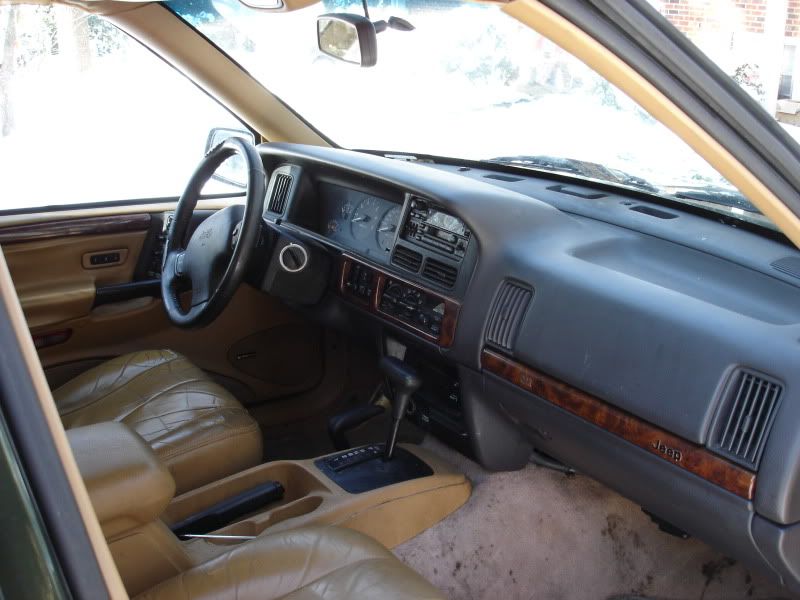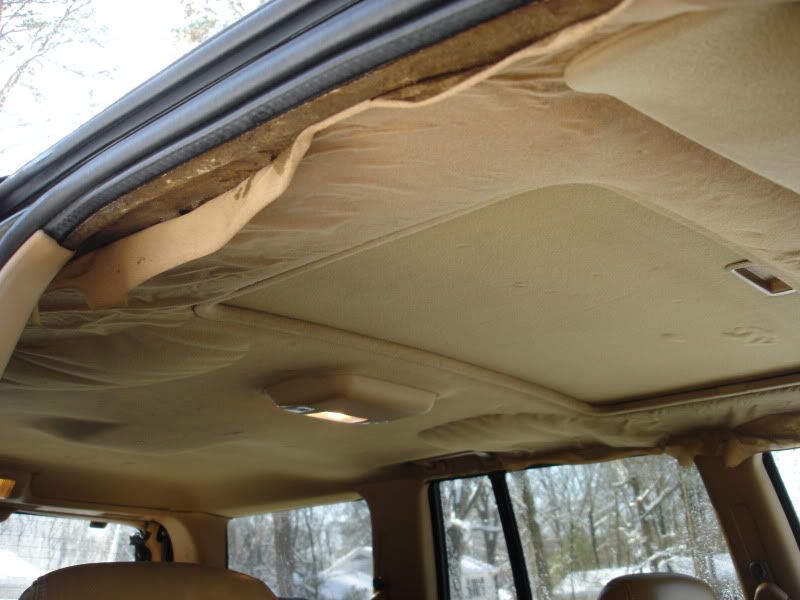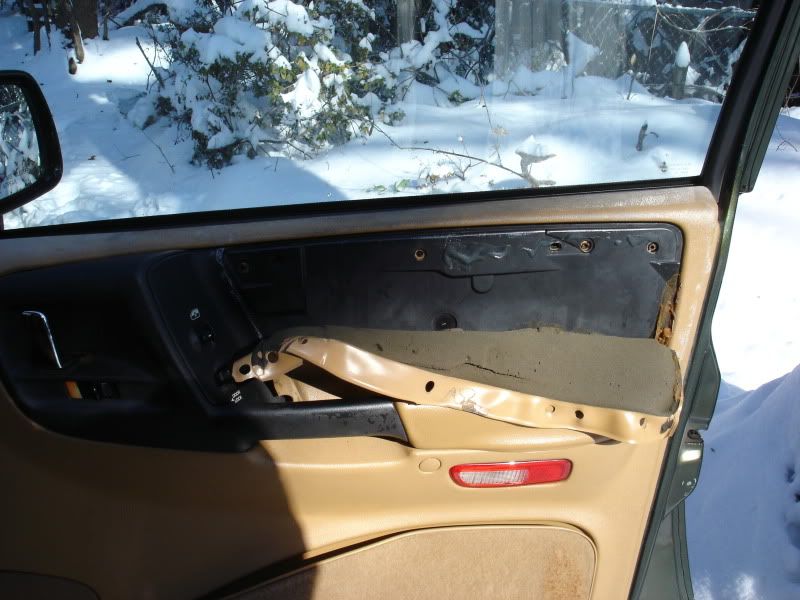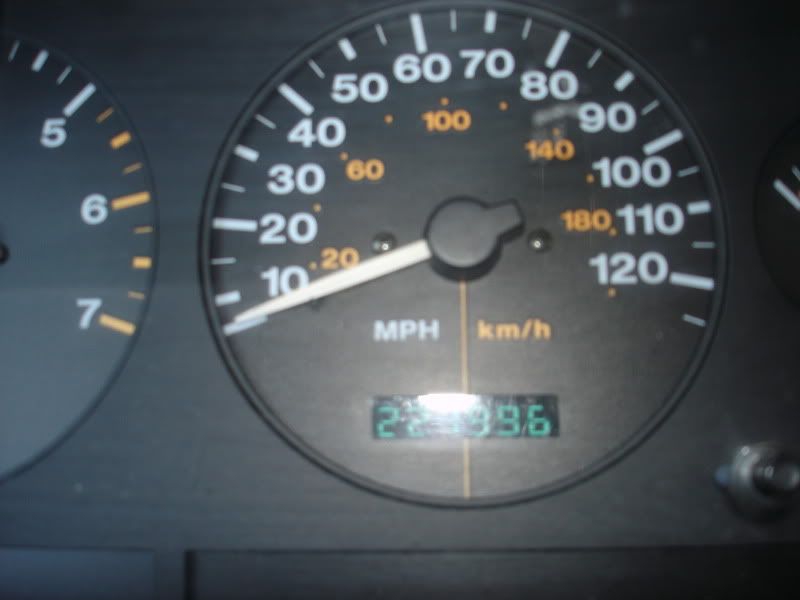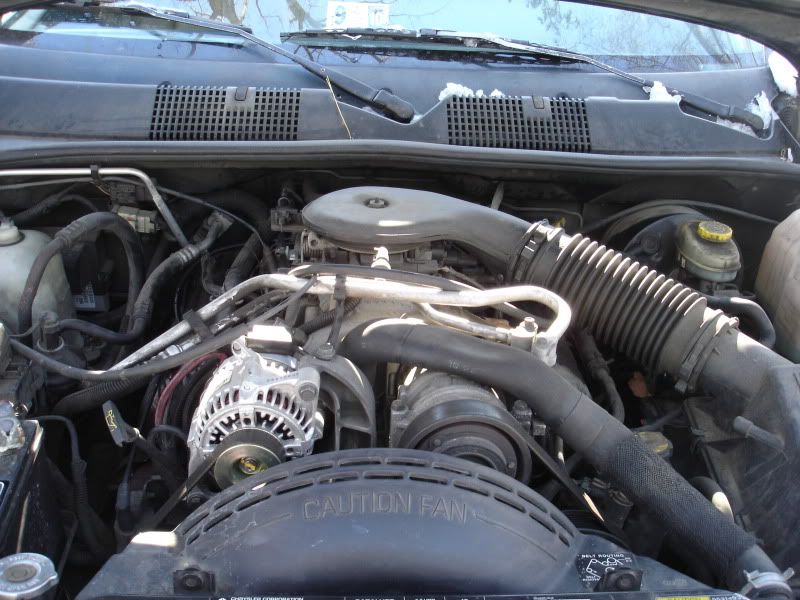 I knew something was wrong with the rear end before I bought it so I tore it apart and found a blown wheel bearing and a grooved axle.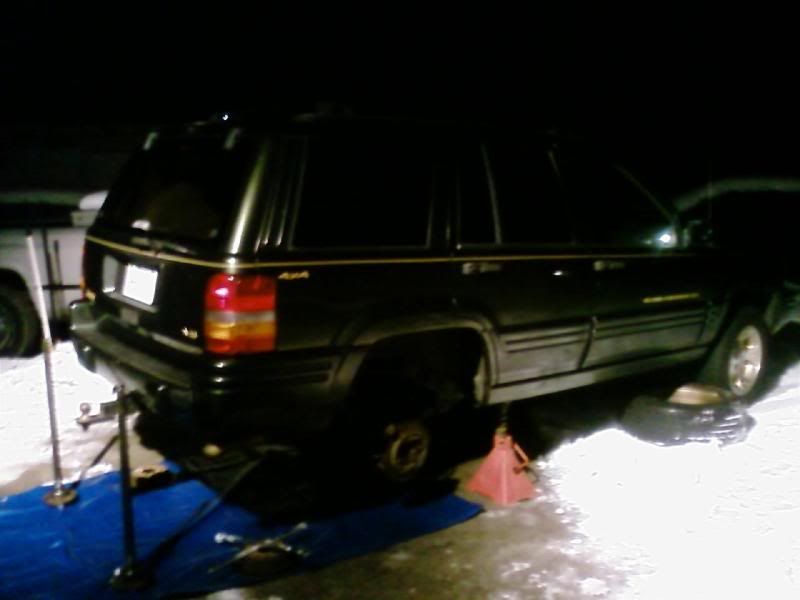 So I have one in the mail and then I can assemble all of that together and get it back on the road. While I was at the junkyard trying to find a axle for it I came across some tow hooks and grabbed them.
I had to fix a few sensors like the liftgate one, coolant temp sensor and a few others. But the motor runs really smooth and doesnt leak any oil. The tranny shifts really smooth and 4wheel drive works. It does need a catalytec coverter. I plan on a new headlight kit, tint front windows, new headliner, carpet, and newer door panels. Any opinions welcome. I am not a fan of all the gold and am thinking of taking off the badges. Hope you enjoy.