20 March 2012 - Finally Finsished!!!! (Or at least I can drive it down the road now....)
Okay, so I started this build weekend before last, mostly wasted Saturday Painting stuff and kinda getting my game face on, I was a bit overwhelmed with the welding at first....but once I got that all finished up It went pretty quickly after that. Most of the time consumed was indecision on my part and wondering if I had it all setup right. Also spent a ton of time jockeying jackstands, floor jacks and wood blocks around lifting this dropping that, over and, and over and over again! Anyway here are the pics, not a true step by step but you will get the idea.
First order of business was to paint up the parts I could before I started welding, which amounted to the New Clayton crossmember and half of the front link mounts and the rear Dana44HD rear 4-link mount that bolts to the top of the Differential...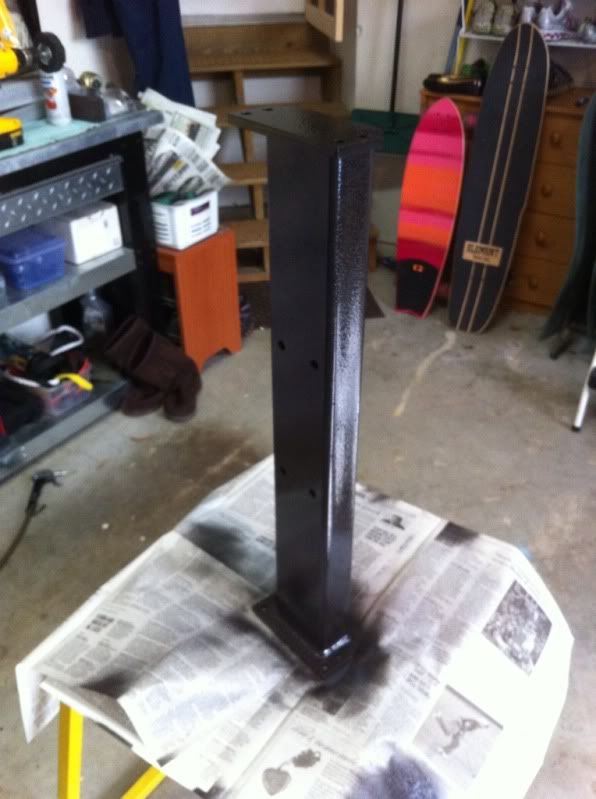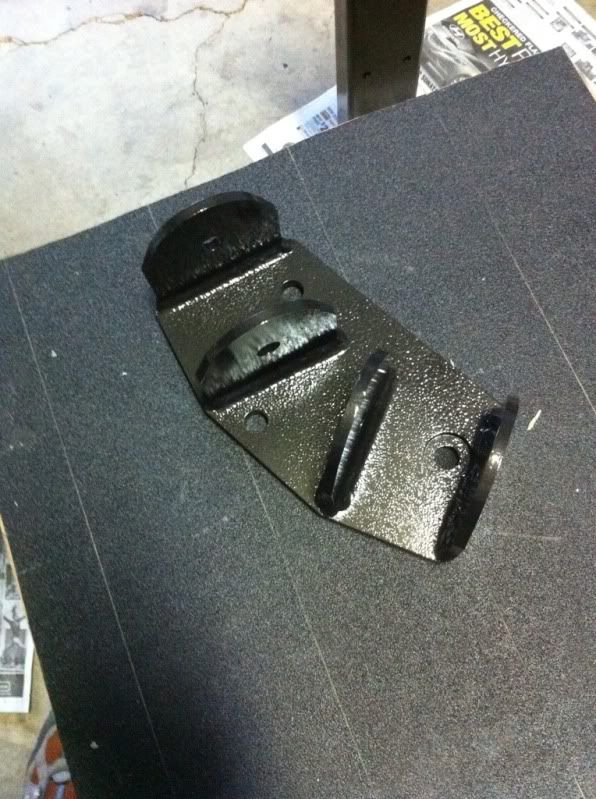 Stock cross member removed and prepped for initial welding.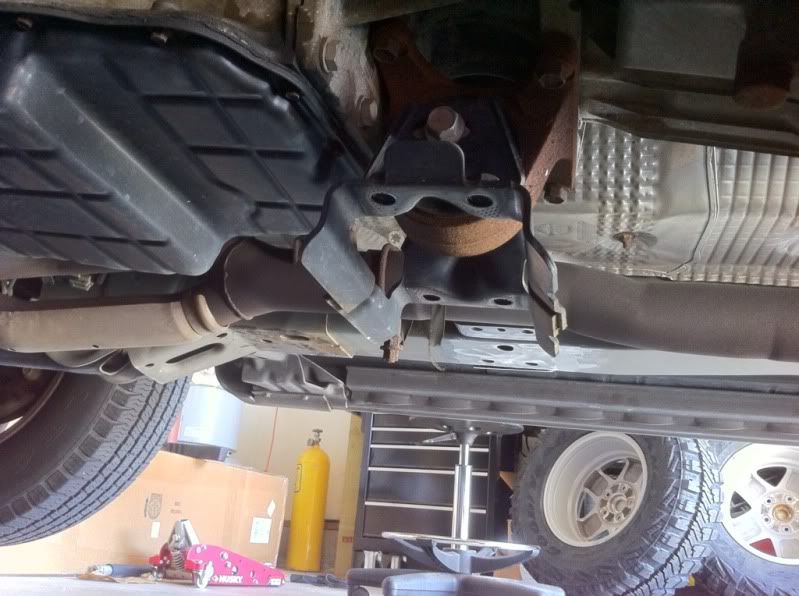 New cross member and front link mounts in place ready for welding.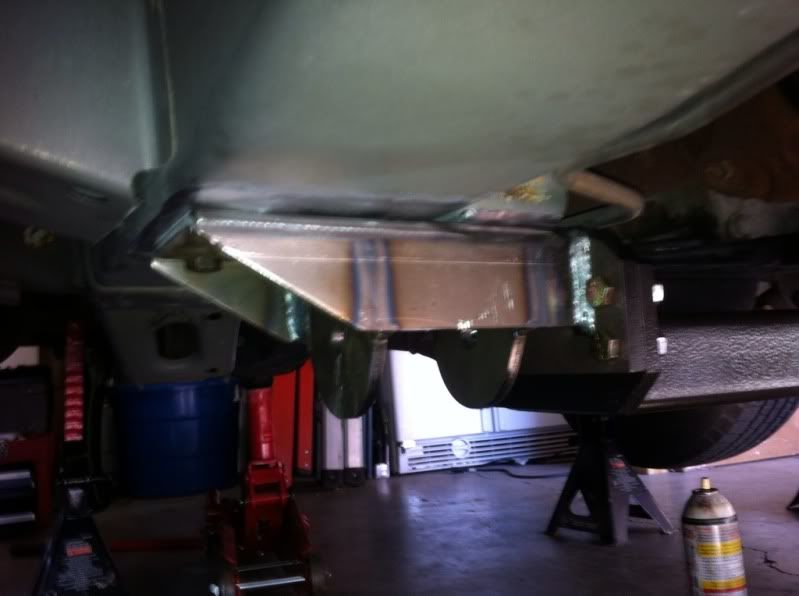 Front brackets in, gotta get rid of the stock control arm mount....god I hate cut-off discs....one day I will have a plasma cutter, cutting these off was massively time consuming.....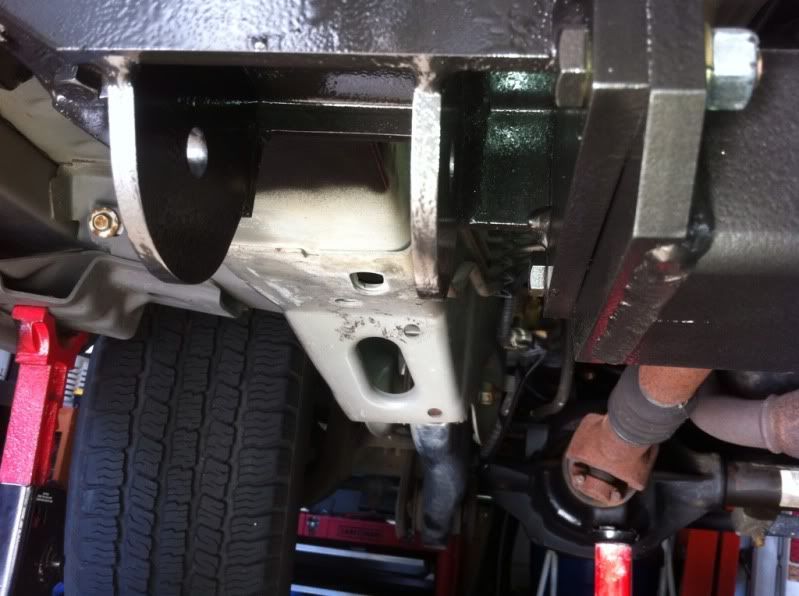 Front links in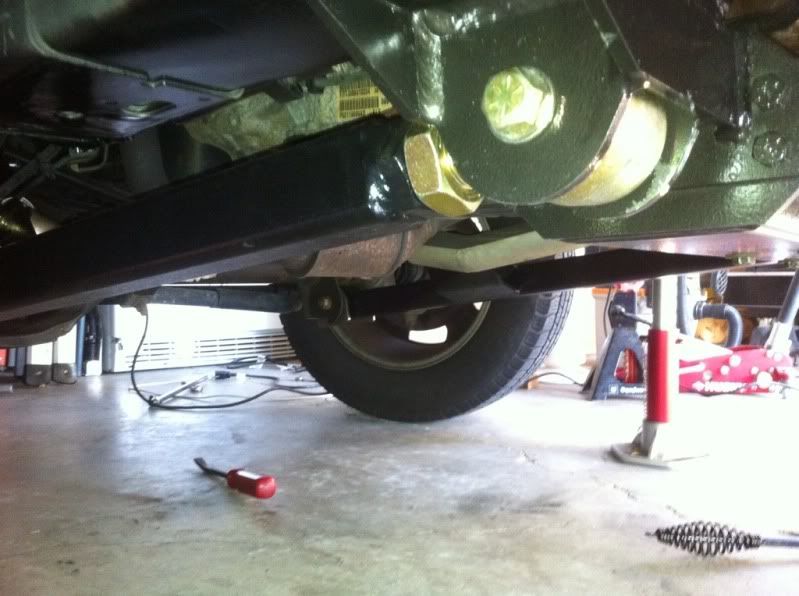 Rear link mount....Yes my welds are ugly....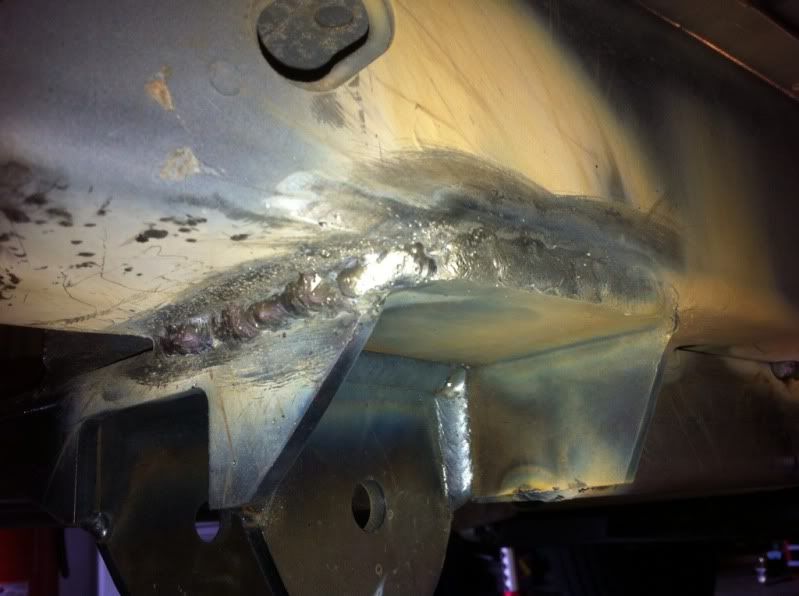 Frame stiffeners....and this is where I had my first Uni-body blow through! d**n I was pissed that happened. But after wards I read online about spot welding it shut and all was well....I blew through about 3 different spots, most were on thee frame stiffeners.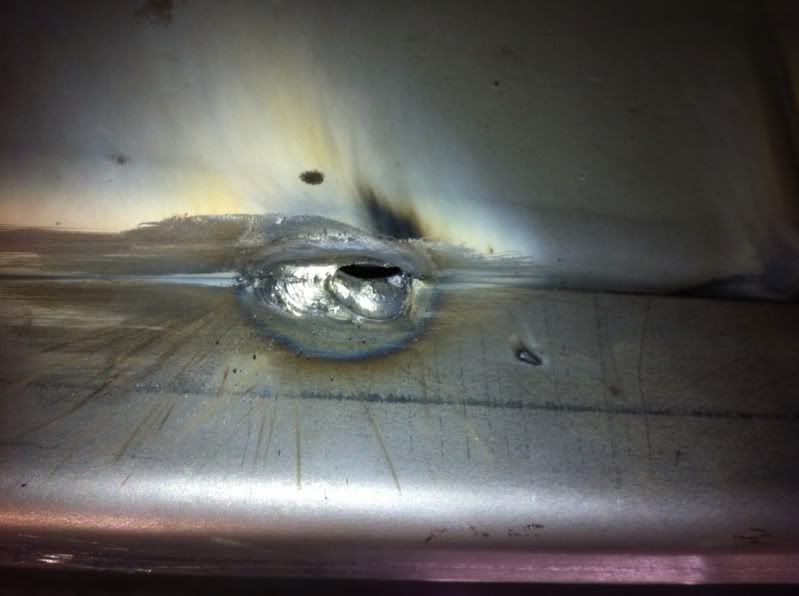 All right...Fast Forward to the pretty much finished product from front to back,...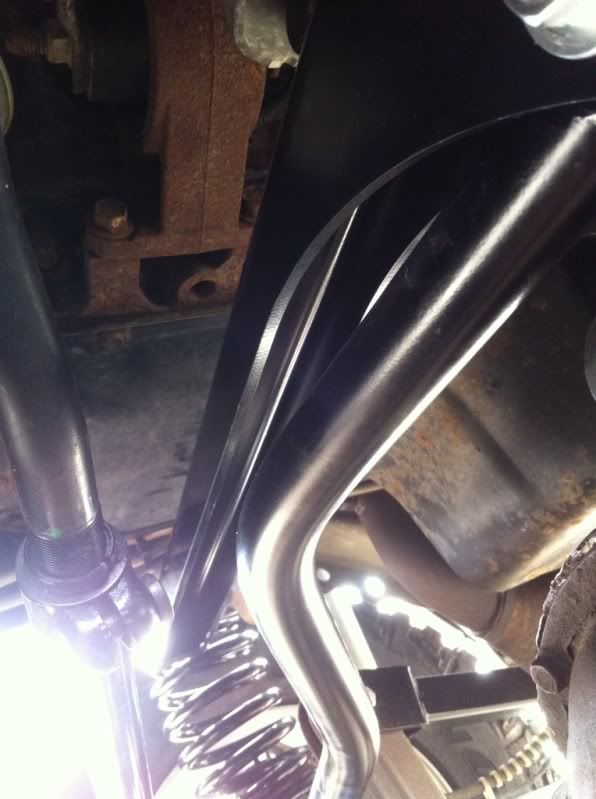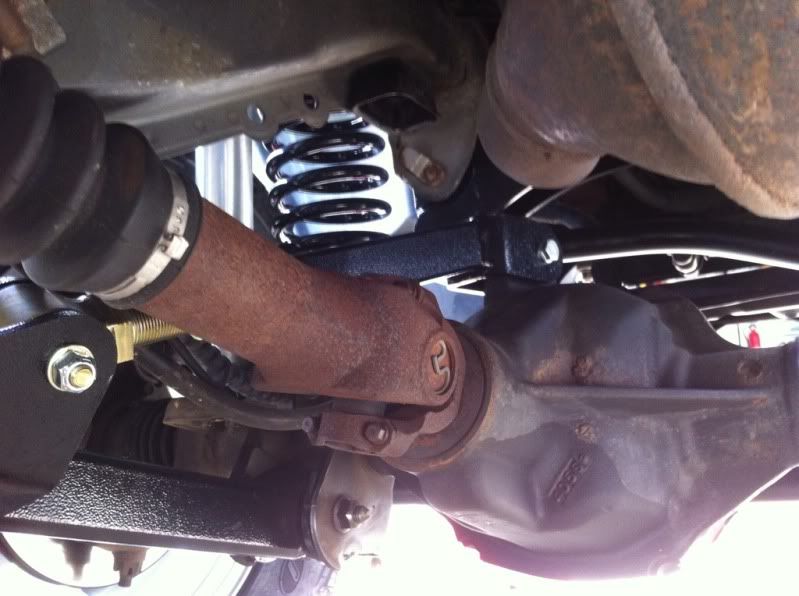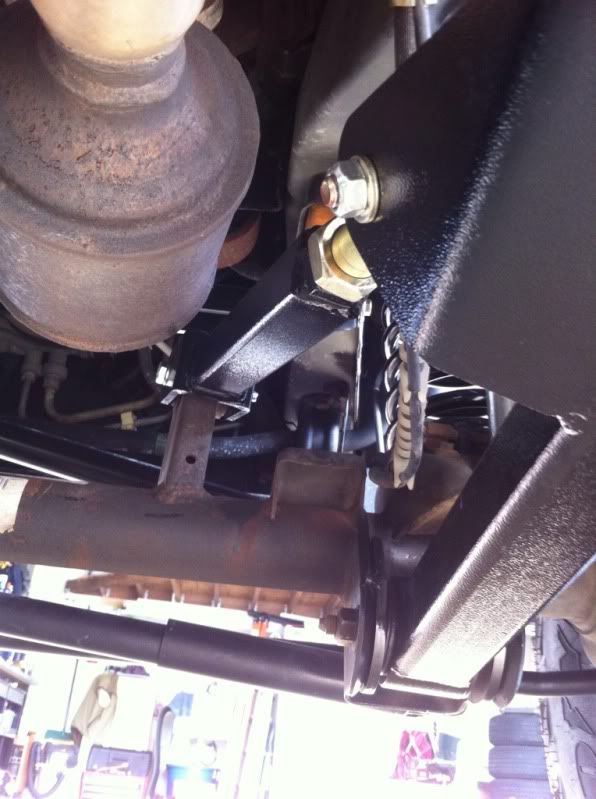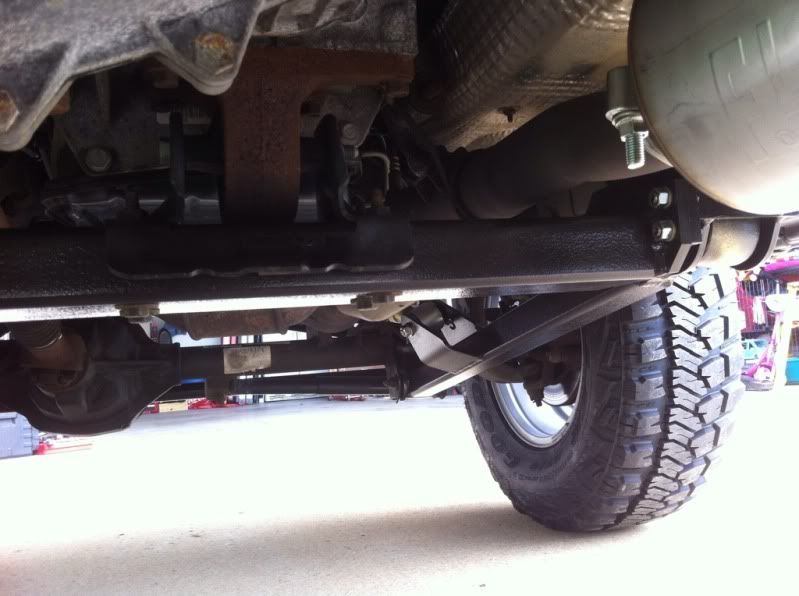 Flowmaster hushpower stainless, this was the perfect muffler for this setup....and it sounds great.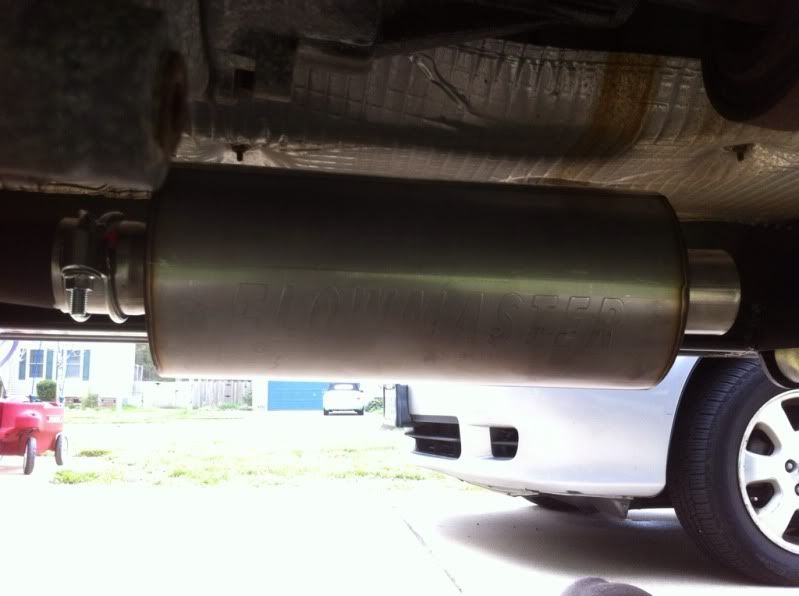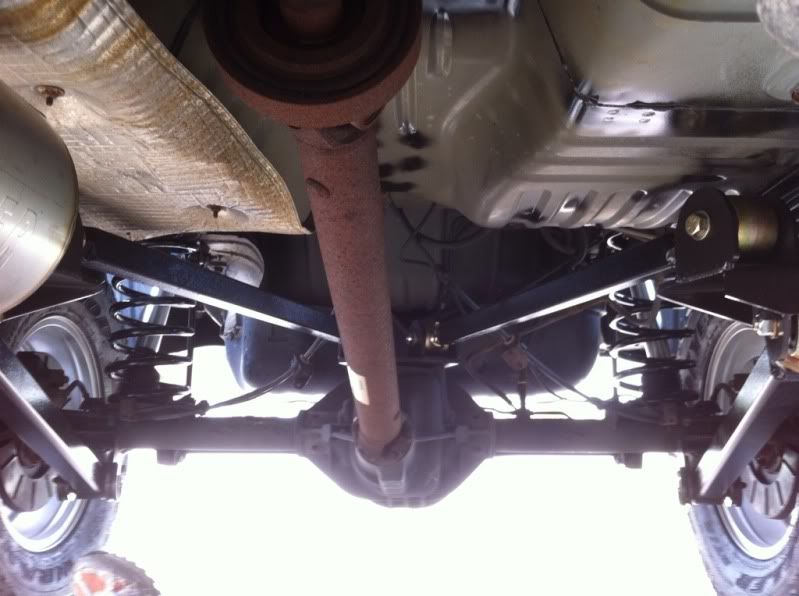 And the finale...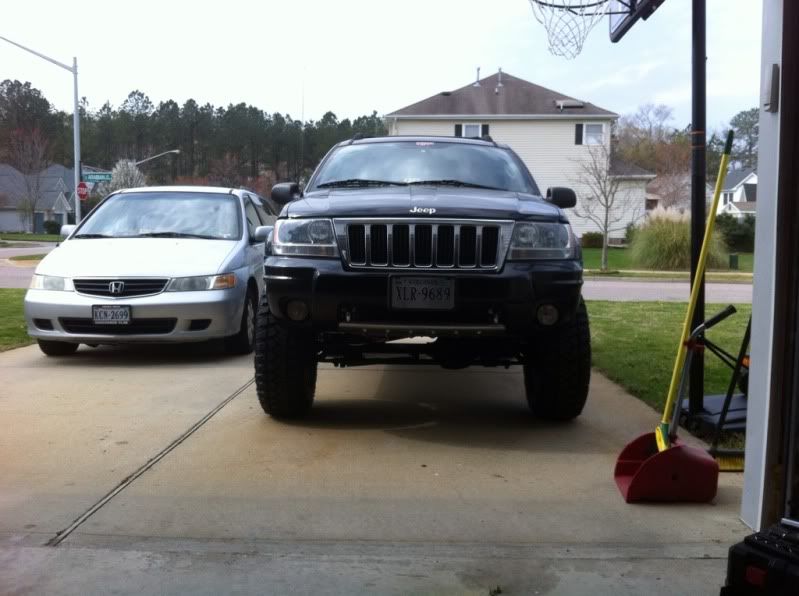 I bought IRO "Steering equalizer" with just the pitman arm and a JKS WJ track bar seperately. The first day I was finished for a couple short little rides and man was it sketchy, not that I was surprised because with the 6 inch lift and stock drag link the drag link and track bar relationship were totally out of whack. Long story short, this Steering equalizer got everything
back to the proper parallel relationship with the track bar and drag link, a little pricey for what it is, (Essentially a drop track bar bracket and drop pitman arm) but wirth it in the case. WJ behaves as it should driving down the road and doesn't jump all over the place.
Whew! Exhausting!!! lol ;D
Still left to do....
Rock Rails, Arb Diff Covers and I need to figure out at least a front bumper, that plastic crap up front ain't going to cut it.
Observations....This is what I would consider a moderate skill level kit, even with the welding, because once you get past that it is just like any other....bolt it on. Clayton makes a GREAT product. Their instructions OTHER than the weldinf setup part SUCKS. But if you are willing to tackle this type of lift you probably have done a few builds and know what is what. Thats it for now, I'm pooped! :P
Wil