Look what started showing up Friday! (4/11/2013) The rest should be here today!
6.5 Iron Rock Offroad Critical Path lift!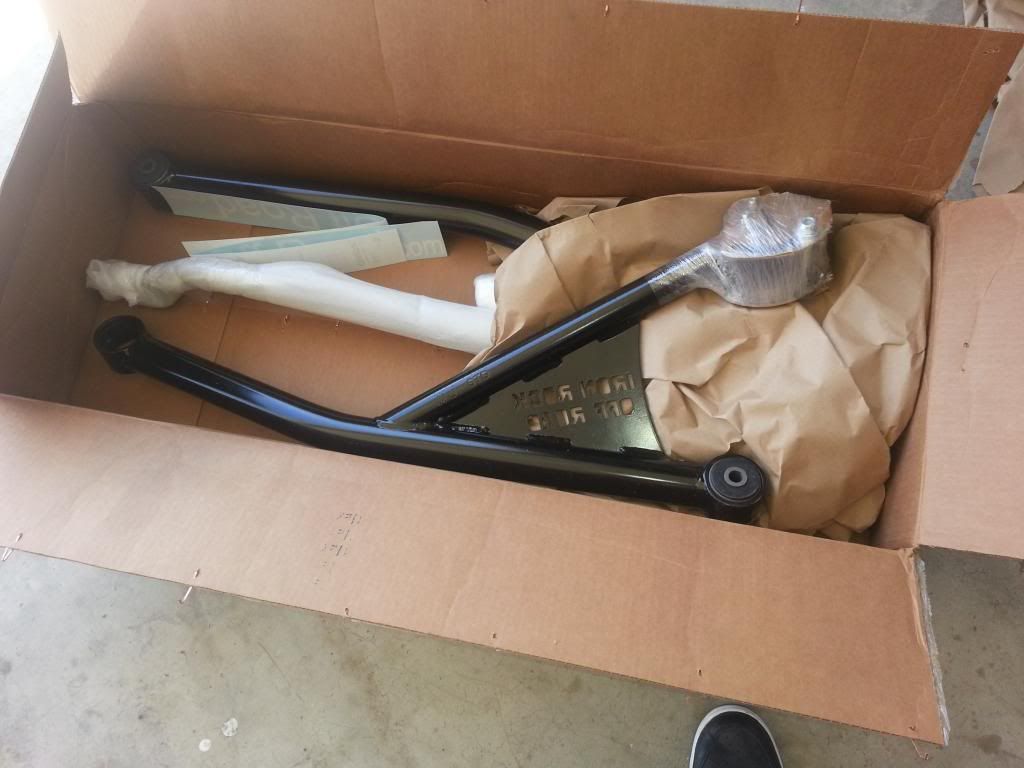 Just the long arms showed up Friday, and the shocks, the rest should be here today (monday)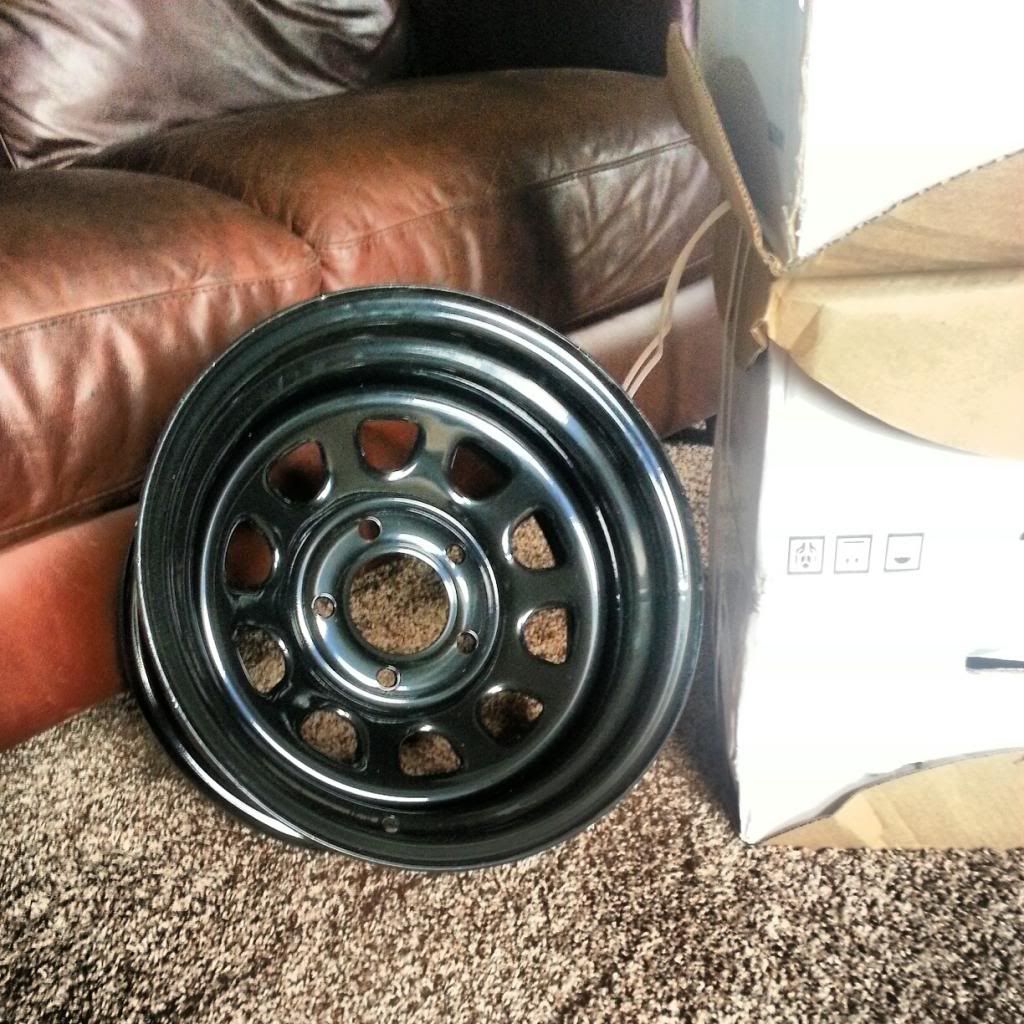 Had these for a while, I wanted 35's but I figure 33's would be much friendlier on stock gears. I plan 35 Kevlars and 4.56 gears before the end of the year!
picked up a spare Friday as well
Got em mounted up. (Pro Comp 33/12.5/15 Mt's, and 15/8 w/ 3.75 BS Pro Comp Rock Crawler wheels)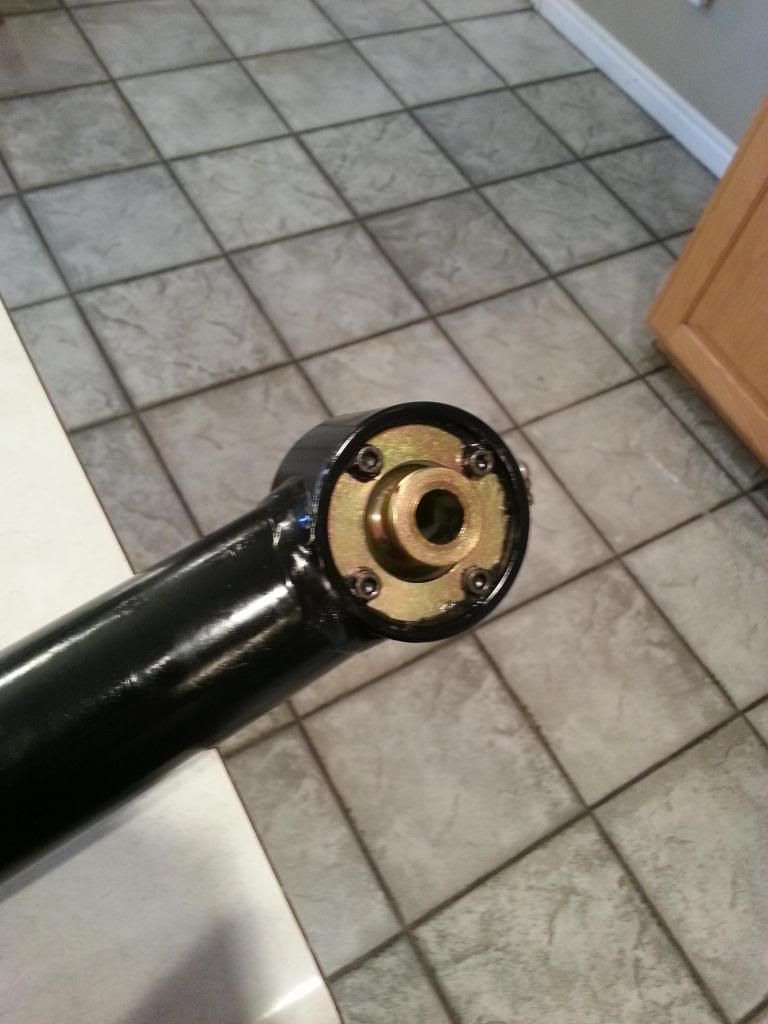 Installed flex joints in the long arms this morning, also changed my oil
rest of my parts!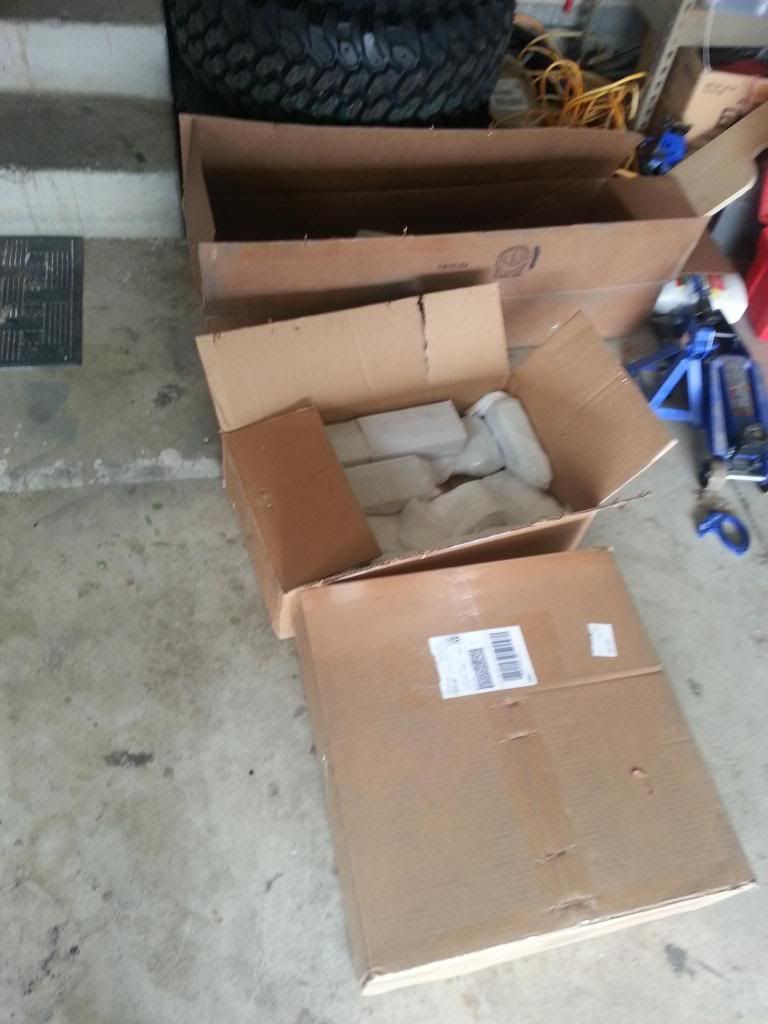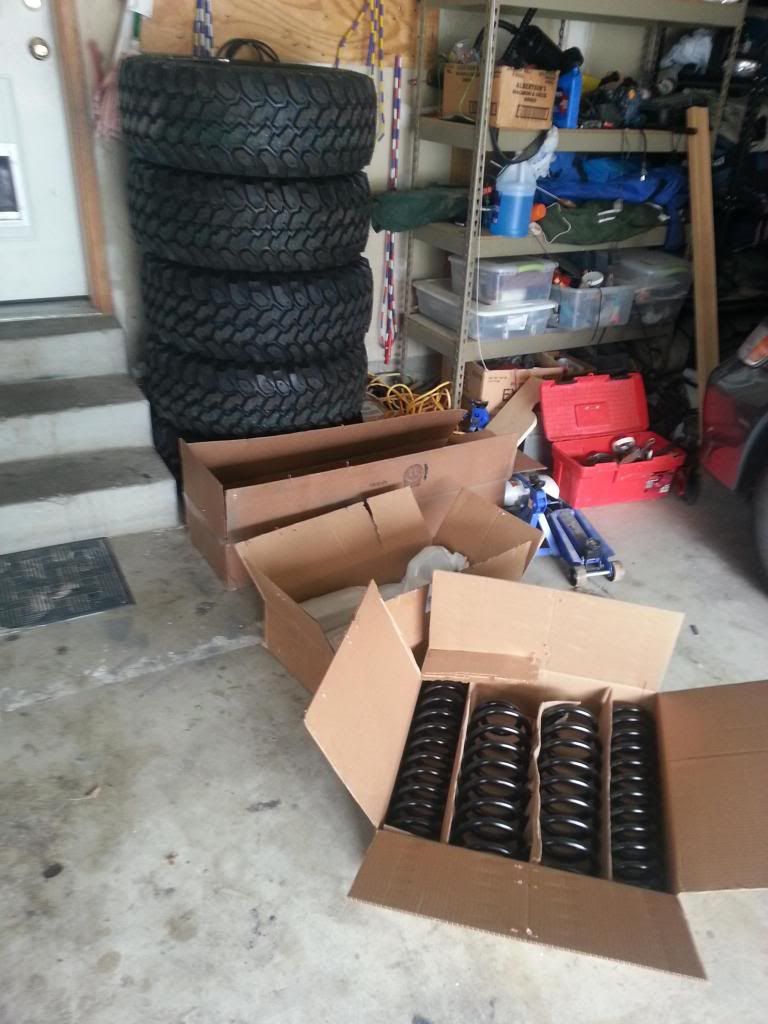 4/21/2013
Installed the long arm brackets while I had some free time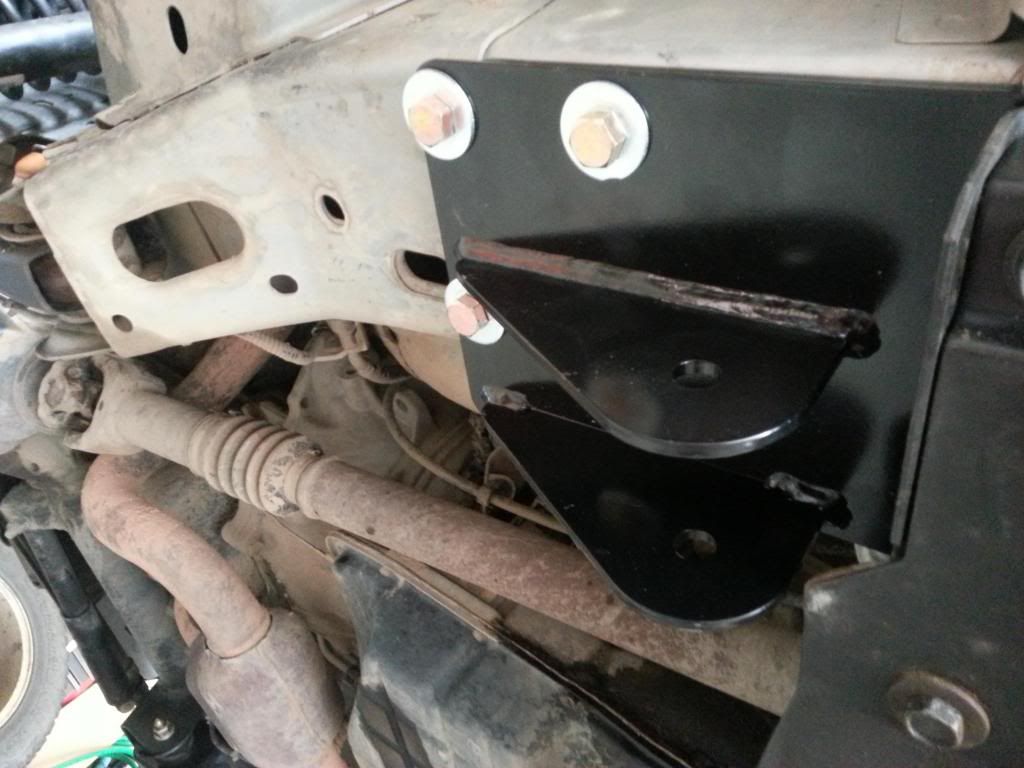 Fed a wire through first then the nut-plate with fishing line. made lining it up very easy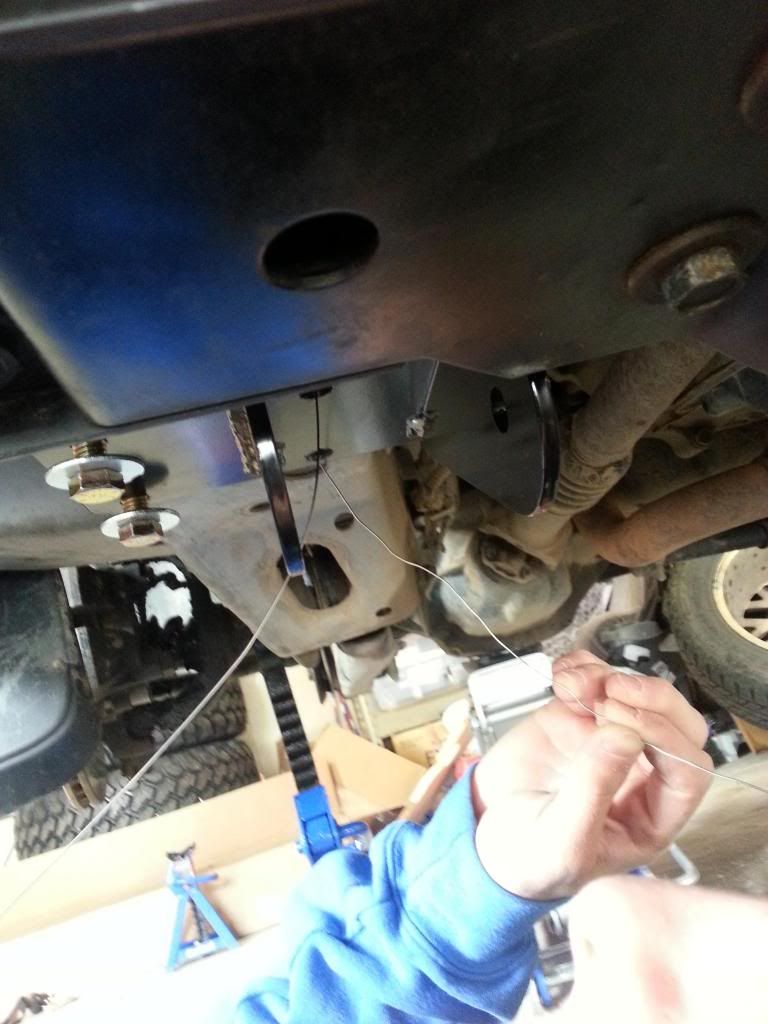 4/22/2013
Teaser pic of the front... gonna have to finish it all tomorrow cuz finals are kicking my *** and I've got work.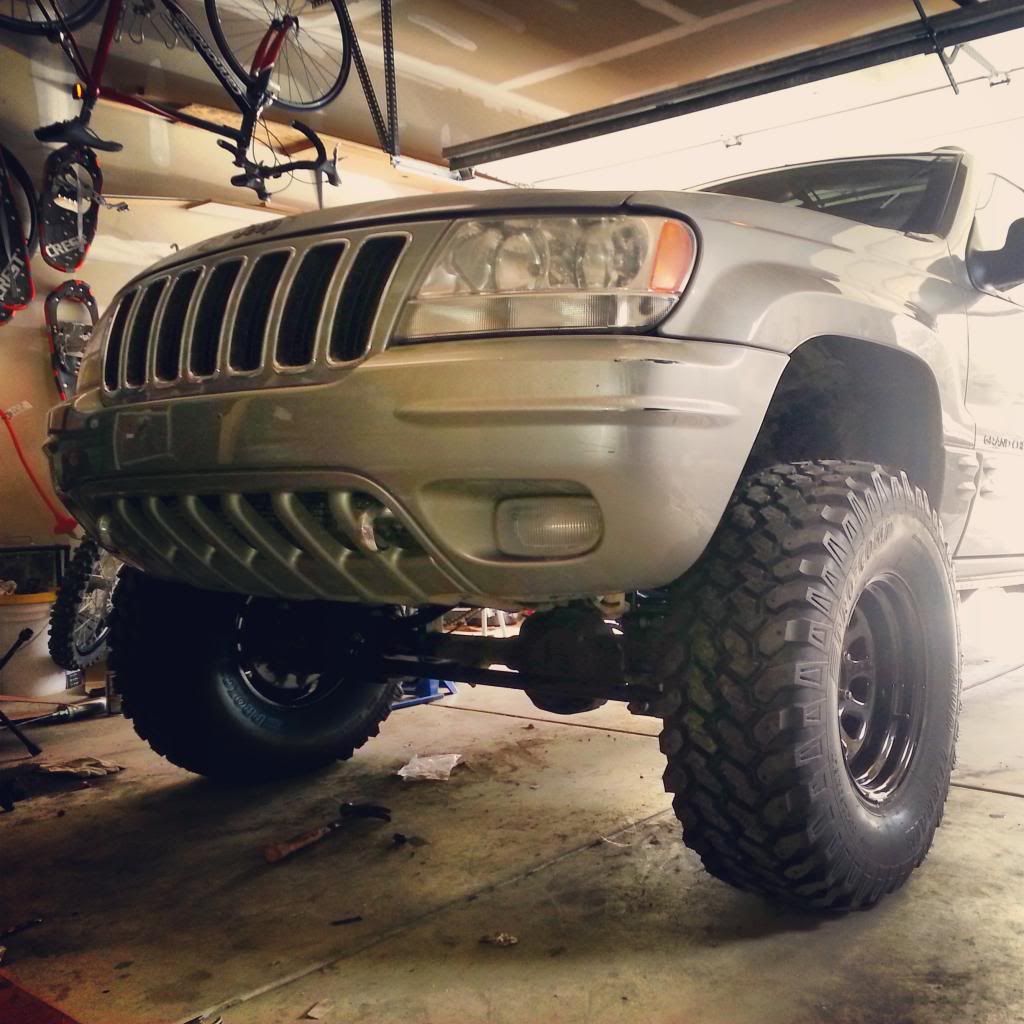 4/23/2013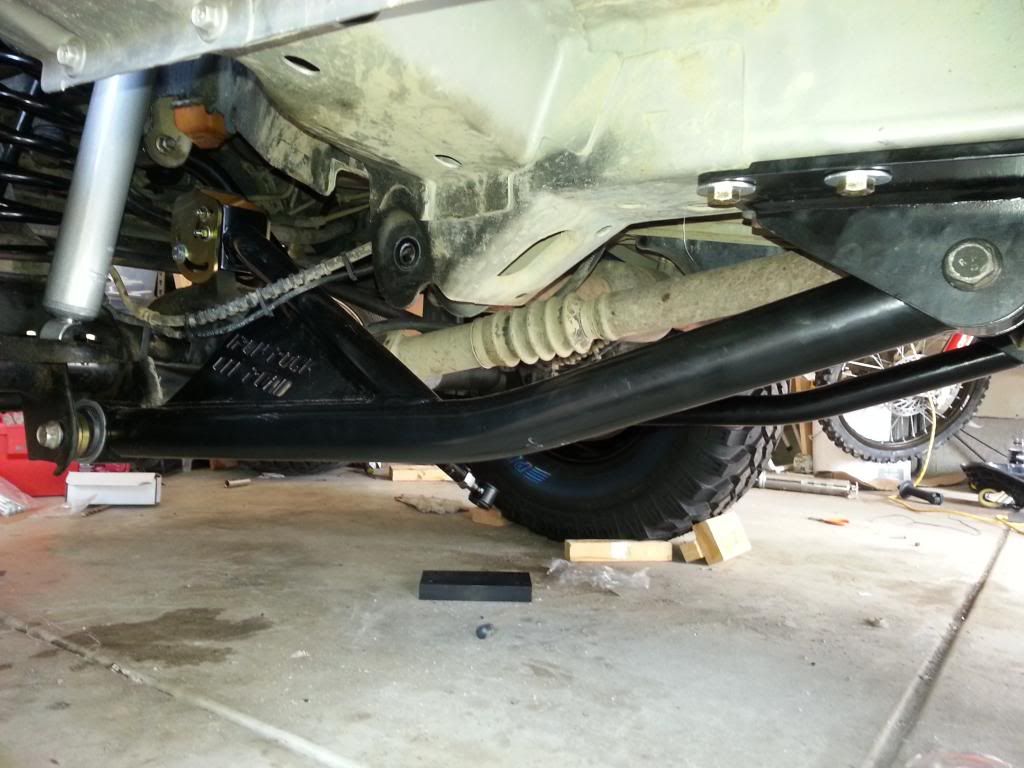 "Iron Y" installed. Install was easy for sure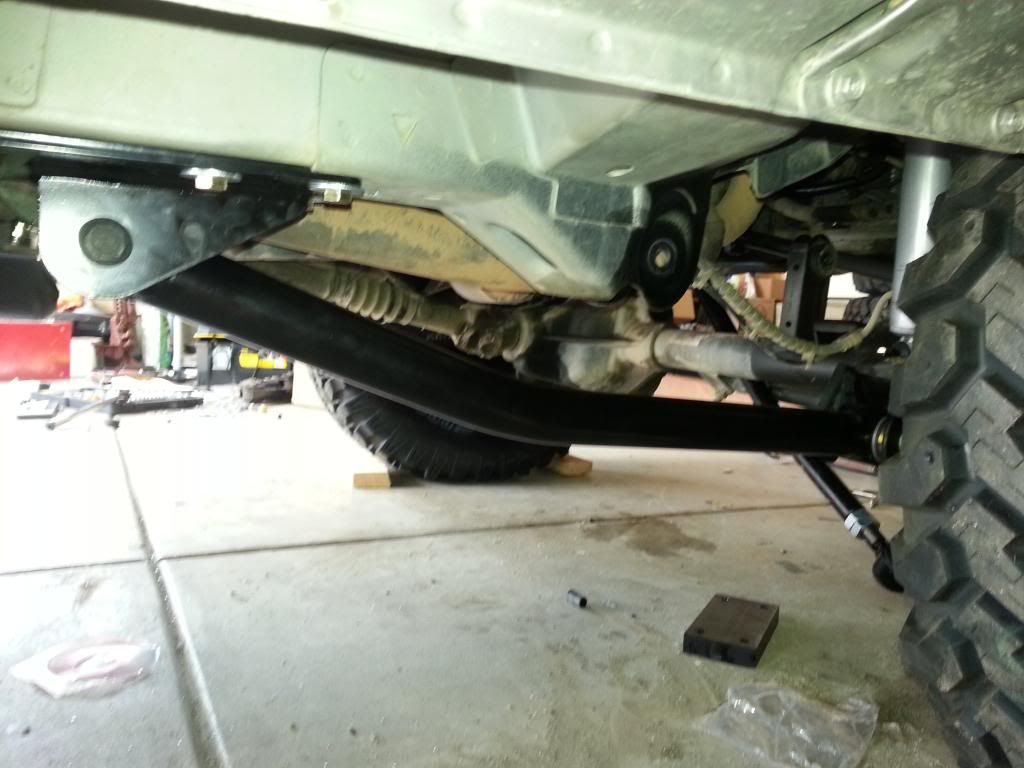 passenger side long arm... even easier to install than the other side. and yes I tried to put in my trackbar backwards for a solid 30 minutes before I realized I was doing it wrong :P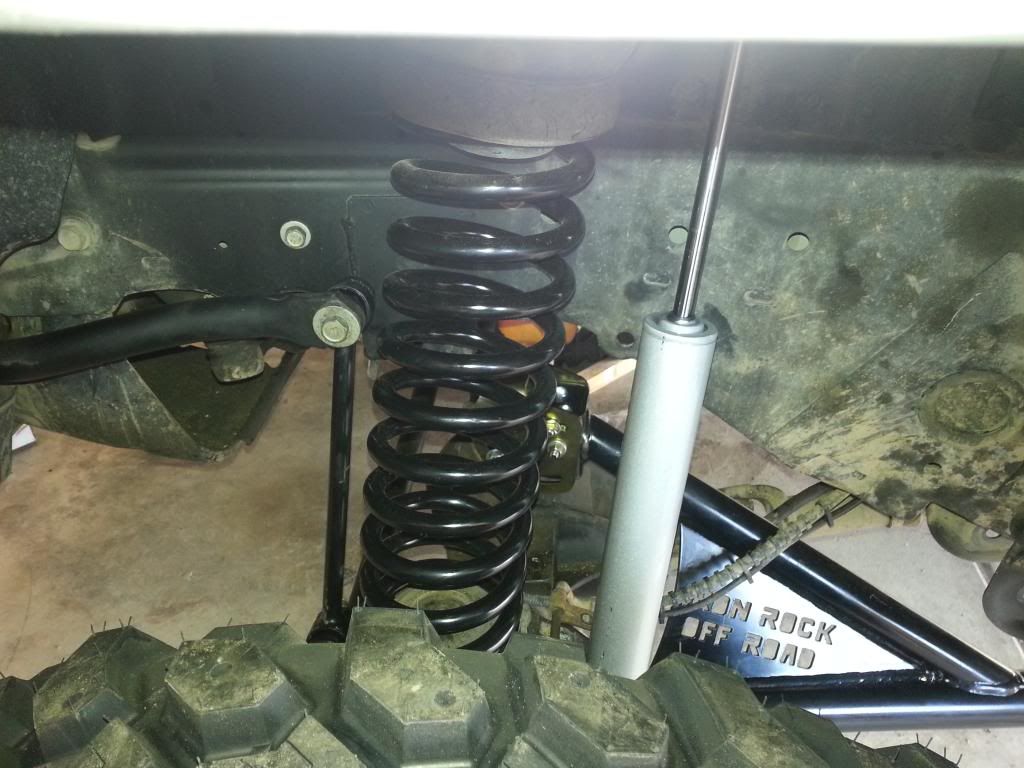 coil etc, didn't have to compress these to get them in so install was way easy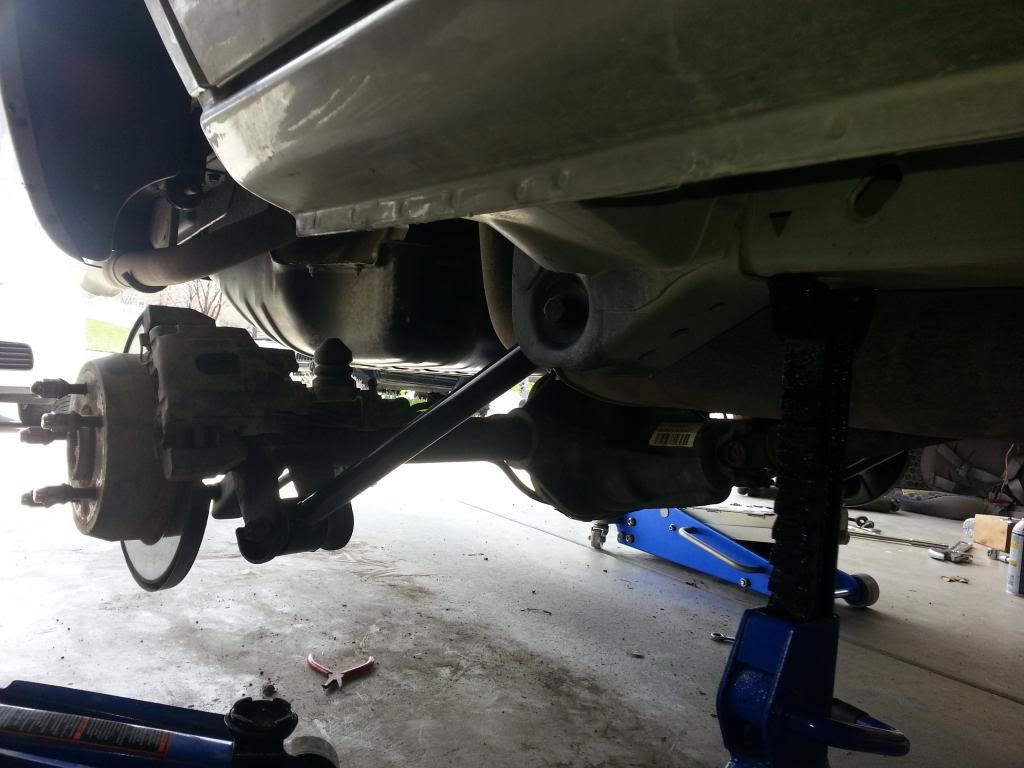 rear short arms. It's maybe 1/2 an inch longer than stock... also a breeze to install. Initial impressions it rides like a truck in the back now. Not bad, but I can definately see wanting LA's rear in the future. They sent me Nitro shocks for the front and Hydro rear when I requested all Hydro... but oh well. Rides awesome for having those ****ty RC shocks up front. I hate those things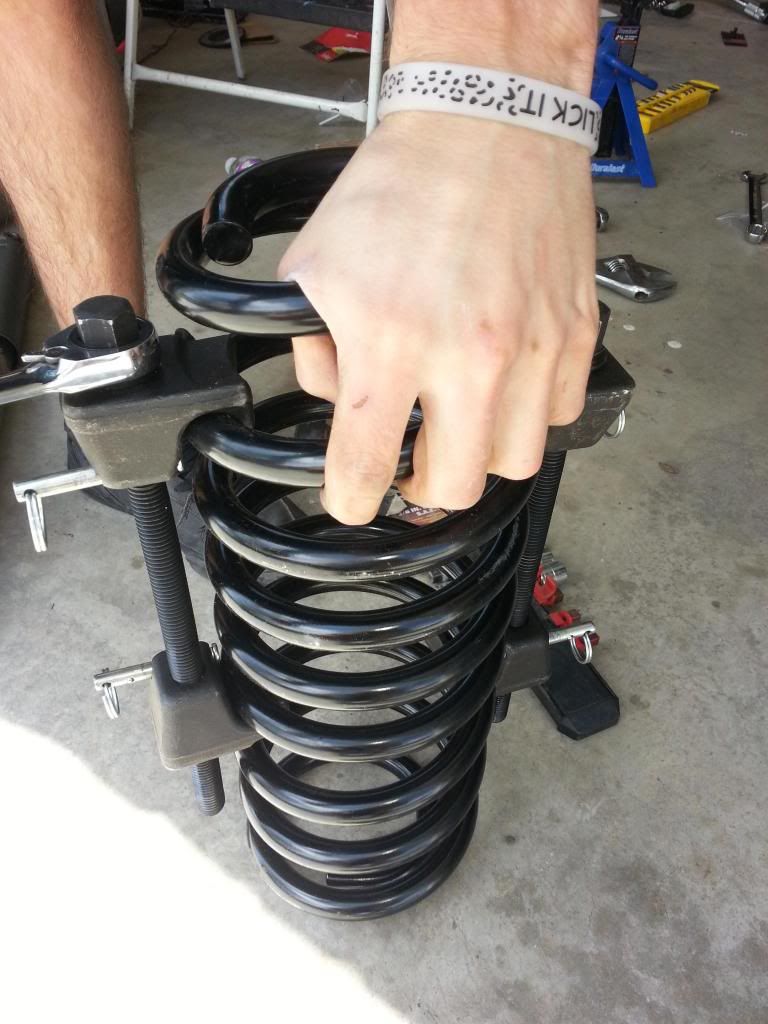 The rear coils needed some lovin to get them to fit, those short arms don't have much droop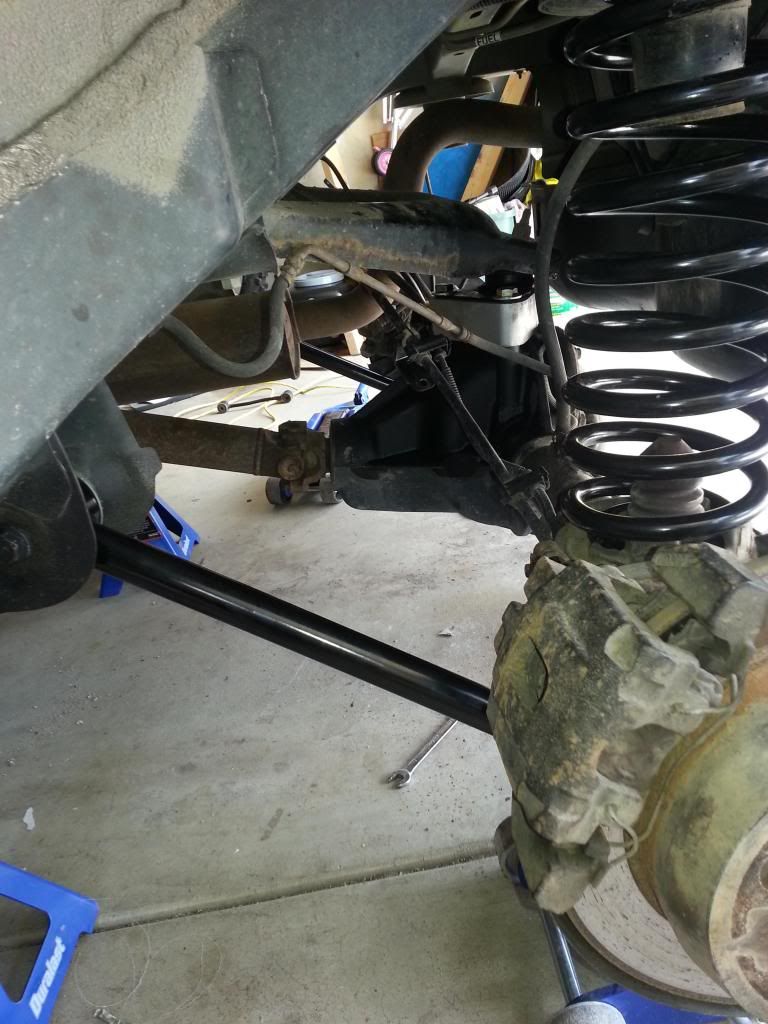 Rear A arm spacer and coils installed. Word of advice for anyone doing this lift, get a racheting 22mm wrench, it would have made life so much easier. Also disconnect the brake lines from the A arm, makes installing the spacer super easy. I think the stock bolts are 13/16 or 21mm btw, forgot but I had to go buy a 22mm wrench for the new bolts, and could only get 1/4 turns in at a time.
finished product! pretty happy with it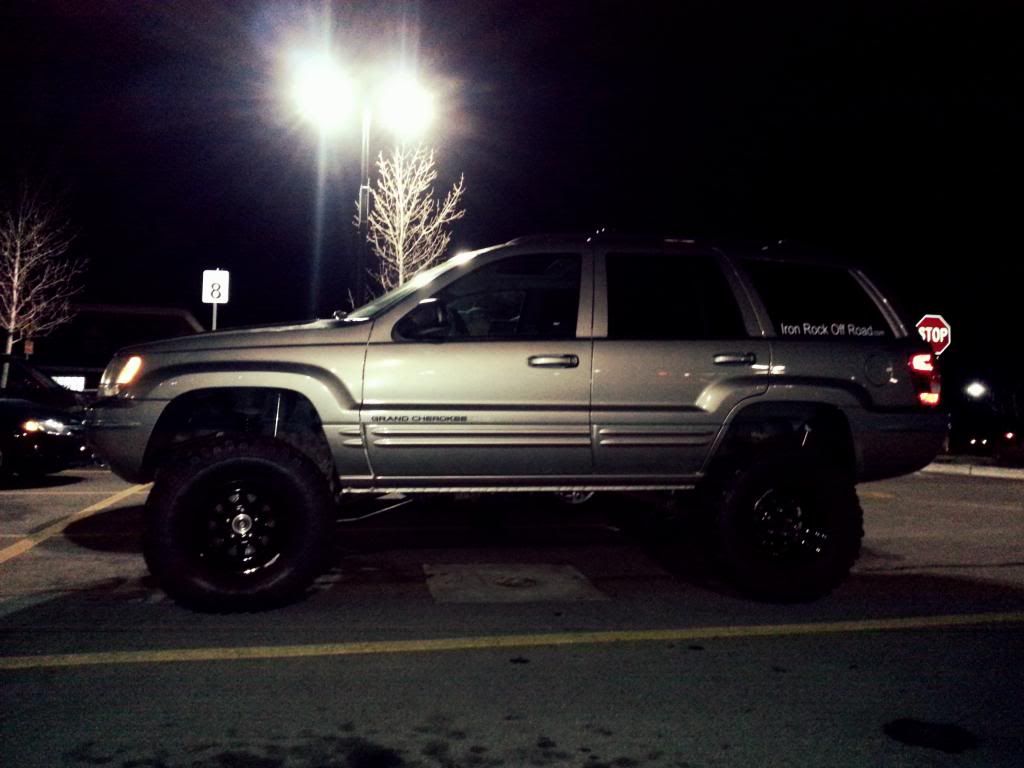 took it for a spin to walmart to pick up a couple washers for the rear swaybar. got a tiny bit o driveline vibes and it wanders a tiny. Brake steer was BAD. Needs an alignment for sure. Not sure if the brake steer is something due to alignment, or maybe install somehow, or just the nature of the 3 link? gonna take it to get aligned tomorrow. Also had to trim about 1/2 on each side of the bottom of the wheelwell due to rubbing already.. I plan on plenty more once I get it wheeling
4/24/2013
played with the caster a bit more, got it driving much tighter, and reduced some of the brake steer. here's some pics of her