Well. I put my rear JKS bar on yesterday Its so nice. Easy did it on ground just pushed body with foot for the right distance on both tires measured and set the bar.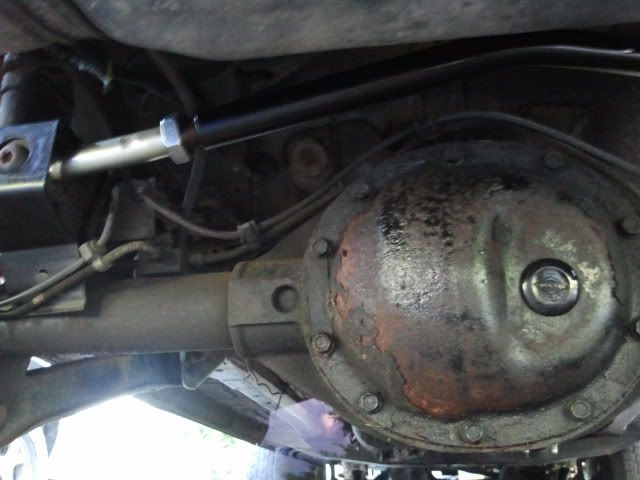 (The back of my jeep needs to be lifted so once I get new coils in it will have to be done again. But it will be very easy. I did scratch it on the rear diff cause I didnt get bolt in fast enough and the heep move so it fell fast and sratched so I took so paint and fixed it. )
Today I took off the front trac bar. easy but a PIA. I took the bracket and bar off as one. only prob the bolt on the axle was tight. The bracket came off no prob. I had to jimmy it through the tire rod and stuff but it was fun.
Now FS I have the front and rear trac bars. Front the bushing a pretty good. The back are ok not perfect ones gotta small tear. So for 20 bucks ill sell them. 10 for each and 10 for the front bracket. Seems fair. Or they are Best offer.