Time for the good stuff. Well I was gonna do a 3.5in lift but said f*** it go big of go home. So I used my dads old MJ v6 4in lift coils along with a 1.75 spacer to get around 5+in of lift.But before that had some work to still do.
Found some 30x9.50 tires and rims couldnt beat the price 50 bucks all 4. In ok con. Little worn but good for now. While it sits longer my orignial canyons were beat and the tires were shot and all flat.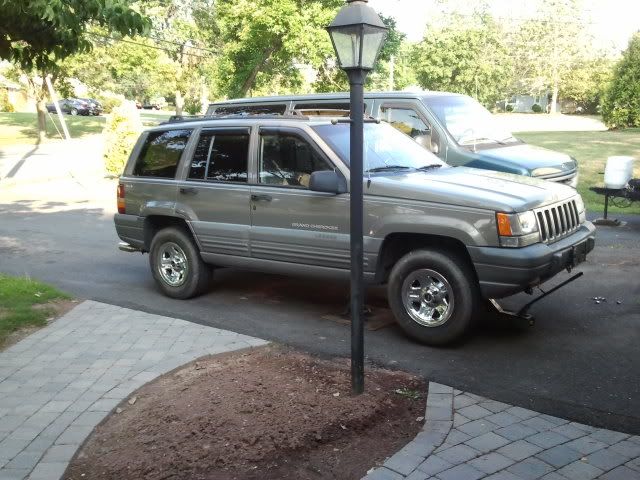 How it looks.
Now time for the lift.
The coils. Eww dirty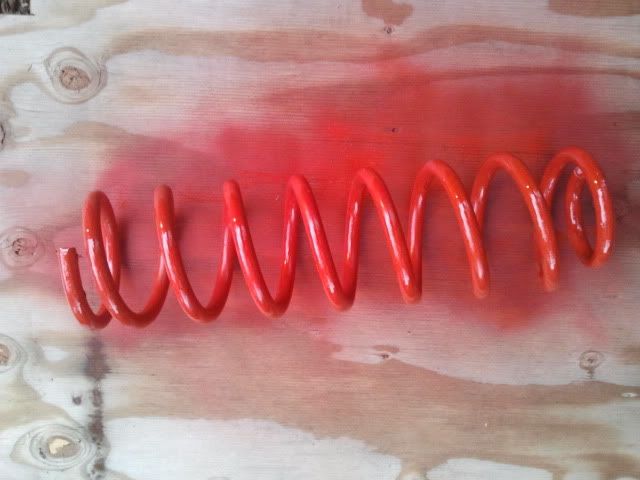 I like red so Im gonna make this all red.
Cleaned up the rust and then painted. BTW this is an xj front axle with 740 U joints.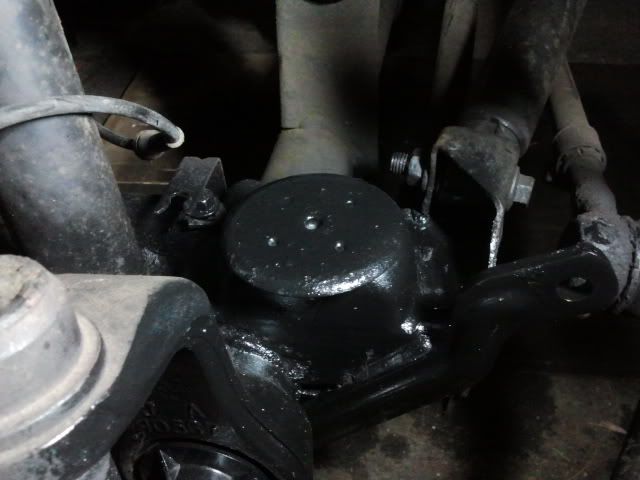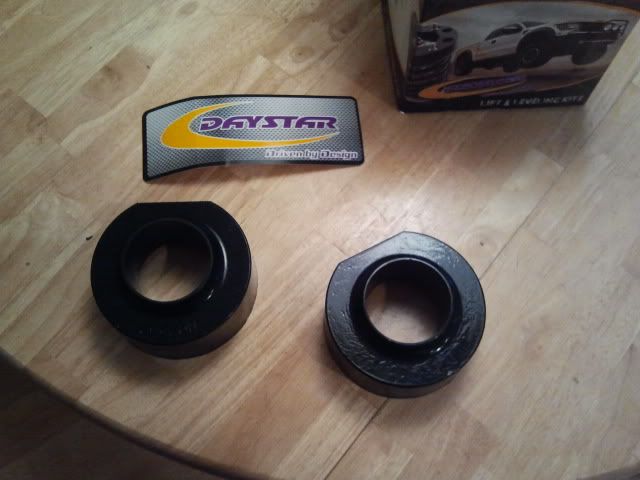 Pro comp shocks. ES3000S
Then with the lift and spacers on.