Finally had a day with some decent weather. It snowed a little, but it was ok. First order of business was the stupid steering wheel. I'd give up my first born child to find one in good condition, but I've given up on that. This will do for now.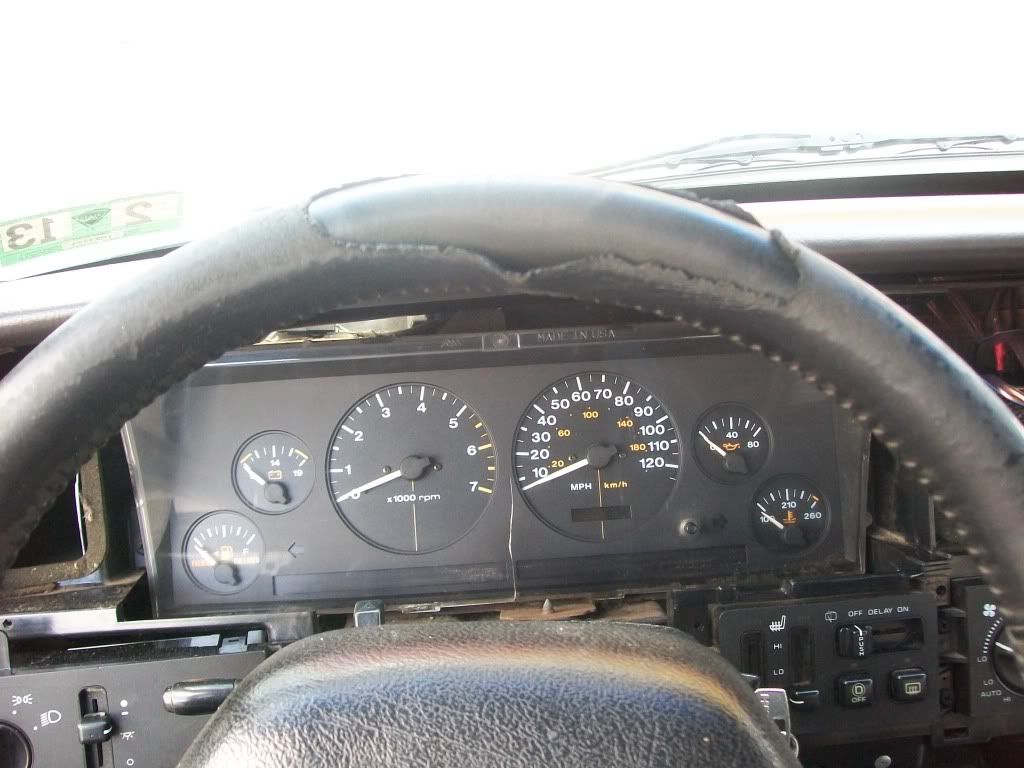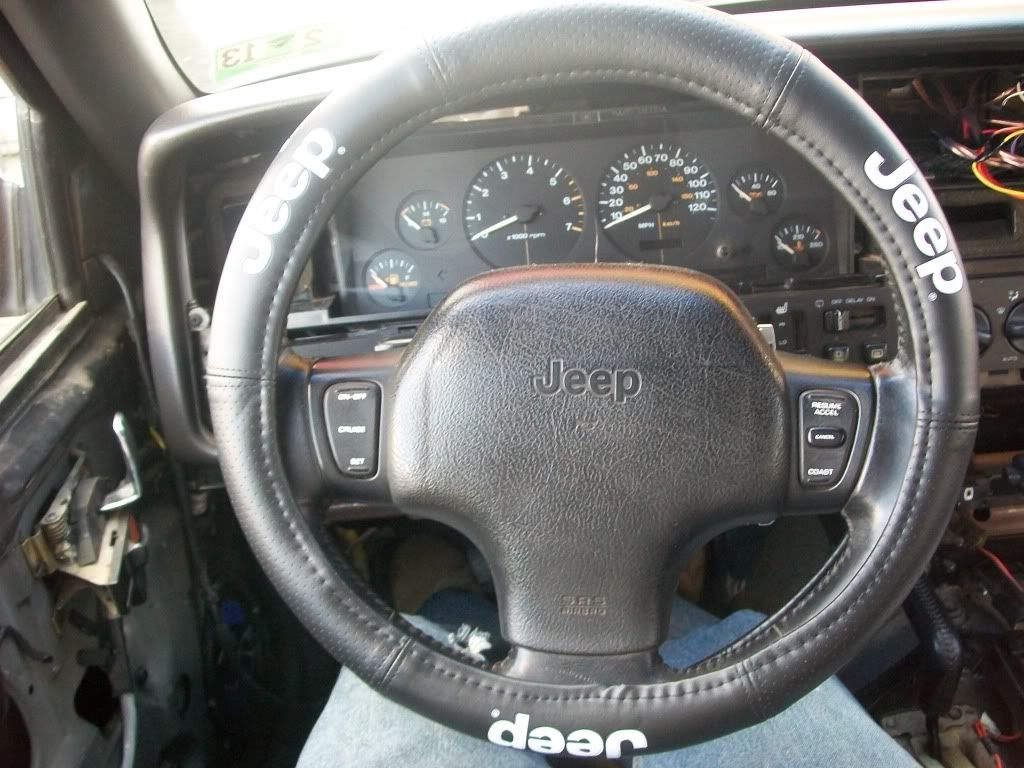 I called a local yard and he said he had a bumper in for me. I pulled it myself and $100 later it and the absorber were mine. Can somebody tell me (honestly) what color it is? I'm color blind and didn't think to get the color code off of the Jeep. Again, out with the old and in with the new.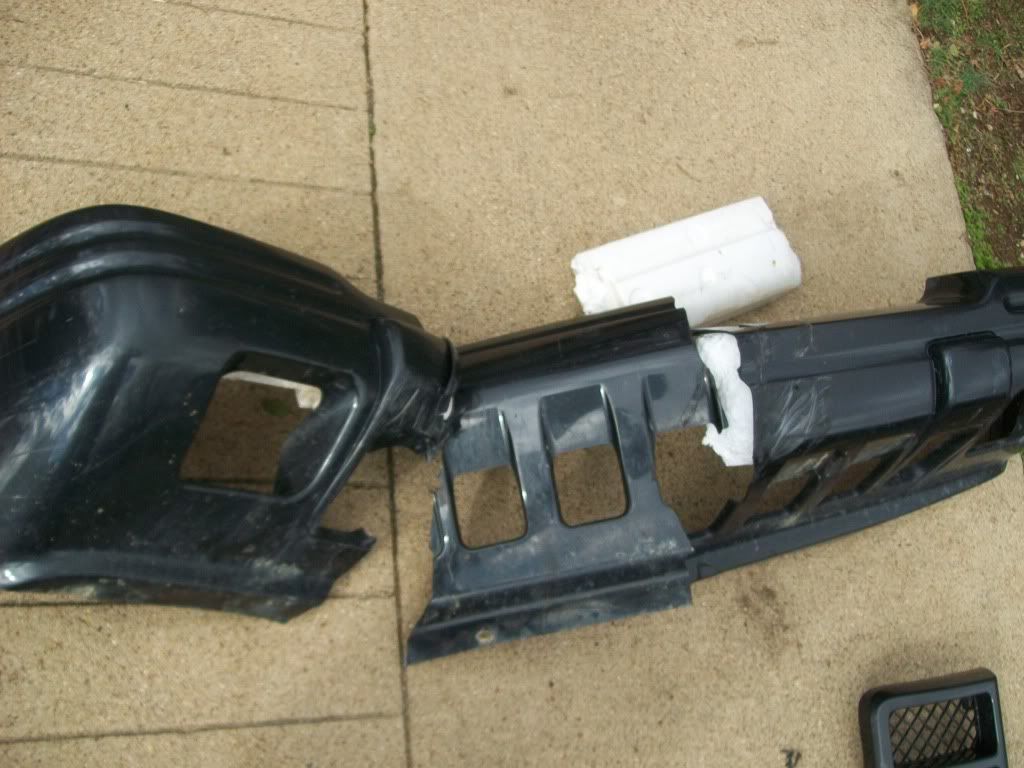 It looks a little nekkid...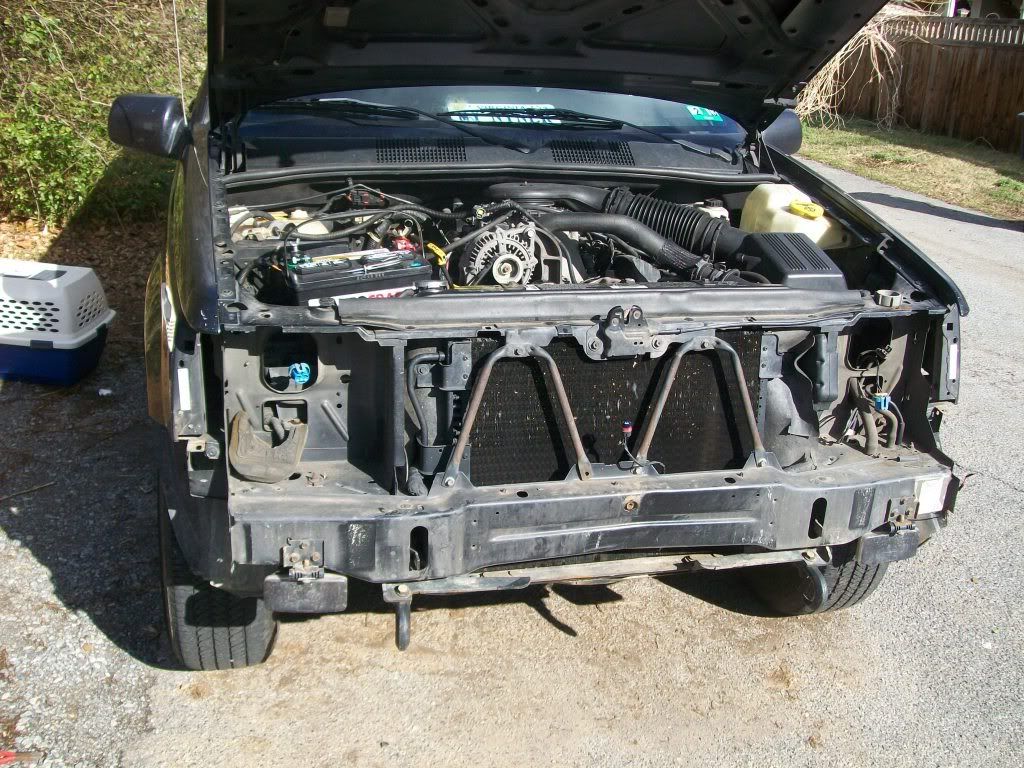 Test fit
While I was under there I decided to replace the horn because mine didn't work. It does now.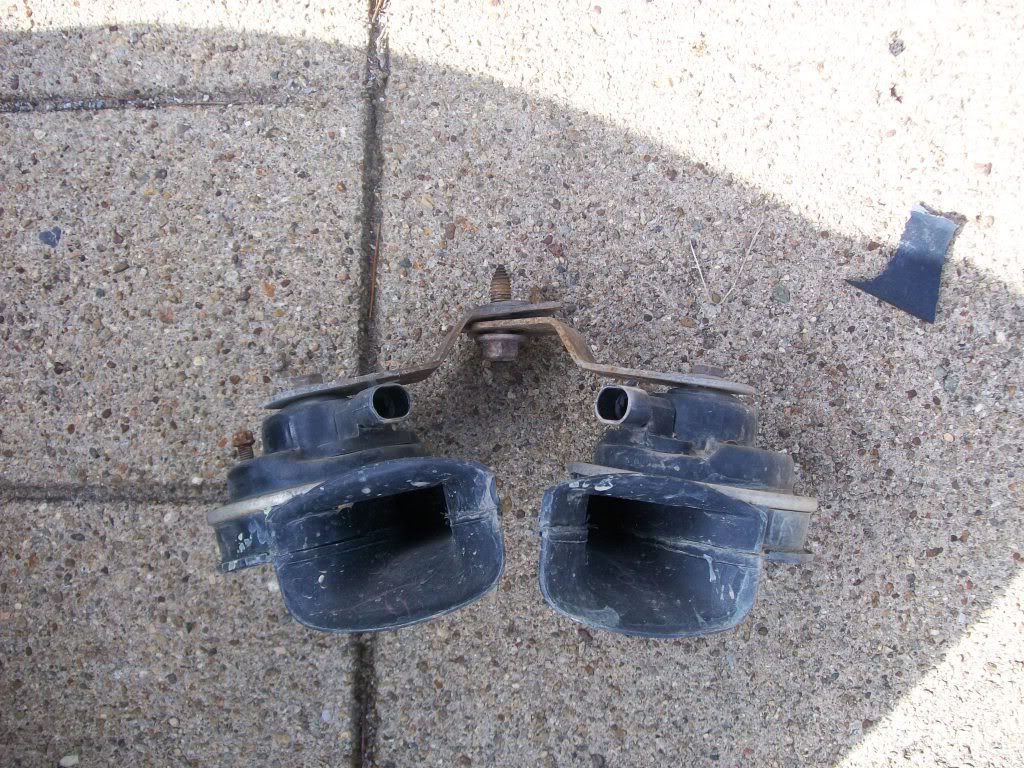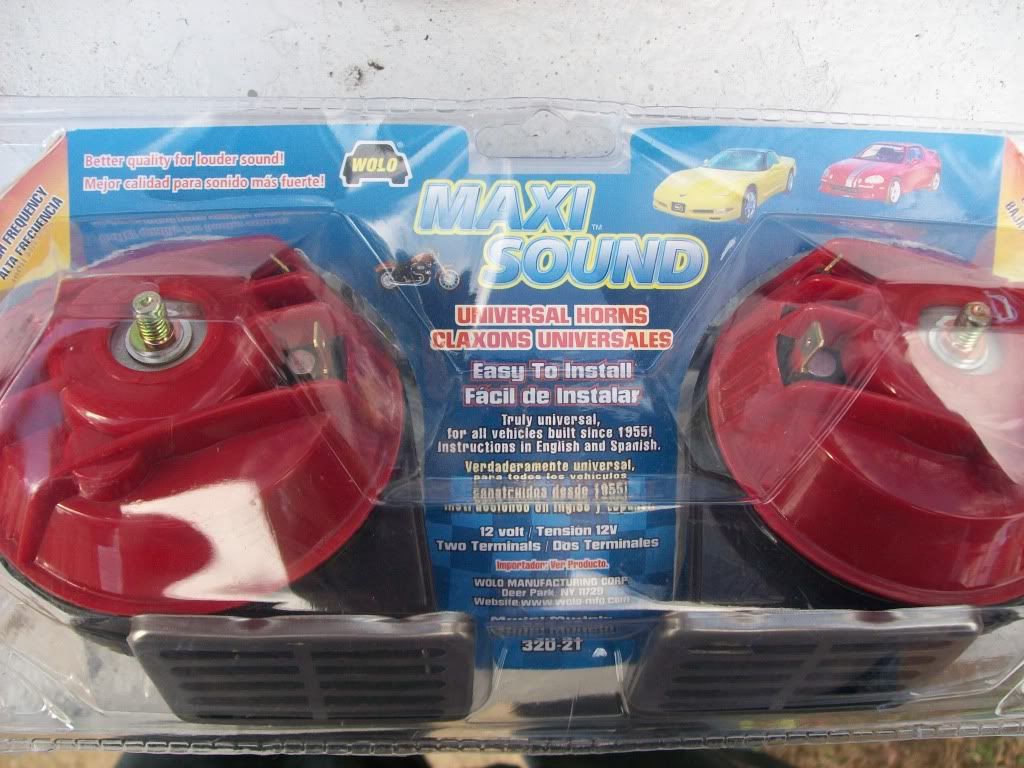 And yes, Z88Z, the plastic header panel was cracked. I didn't notice until everything was off. For now, some Gorilla Glue will do. When I take it off to paint the bumper, the plastic will get replaced. The gloves are for you, too.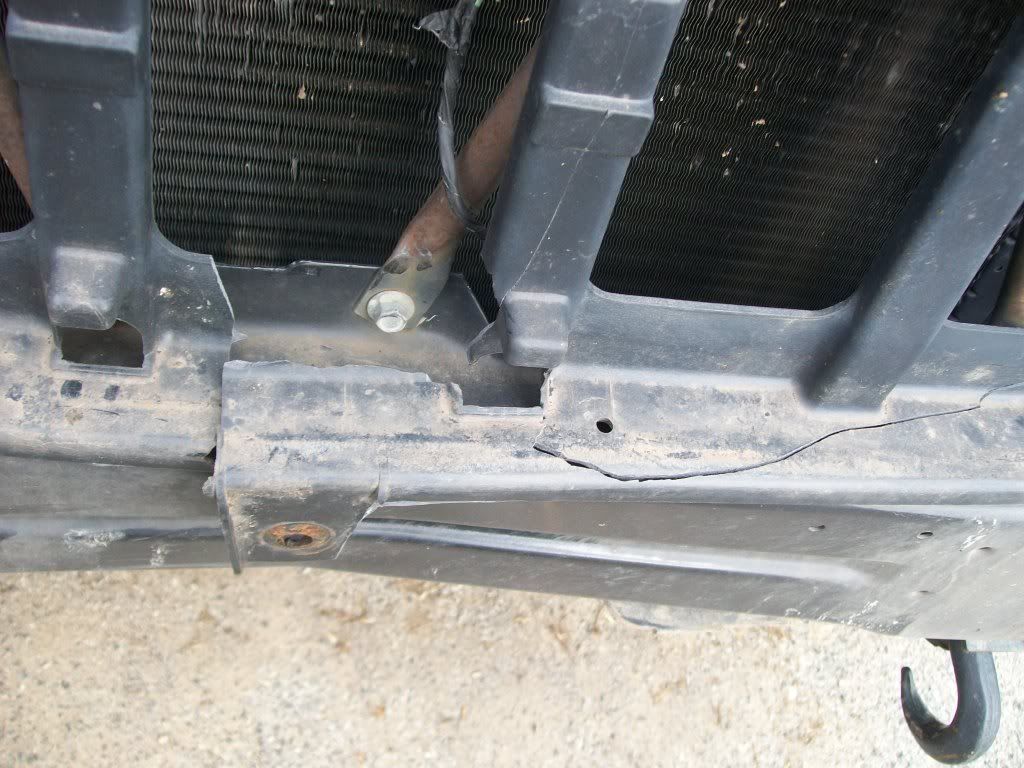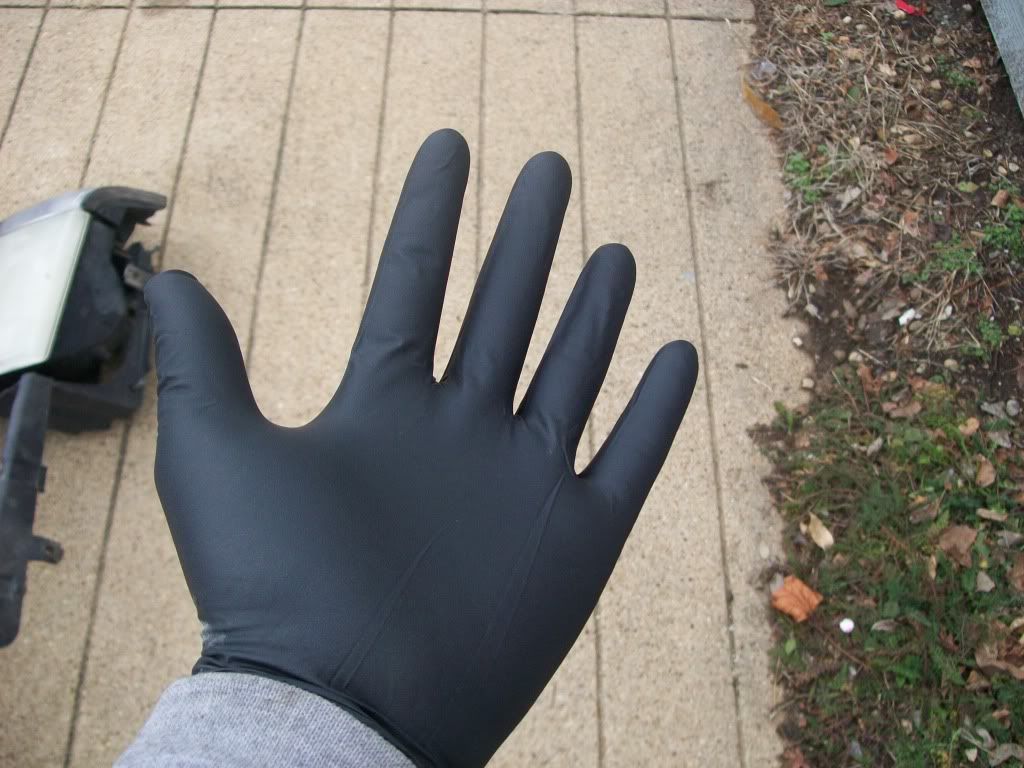 All buttoned up. I have a license plate bracket for the first time ever...
Some head light restore to hold me over until I get the new ones.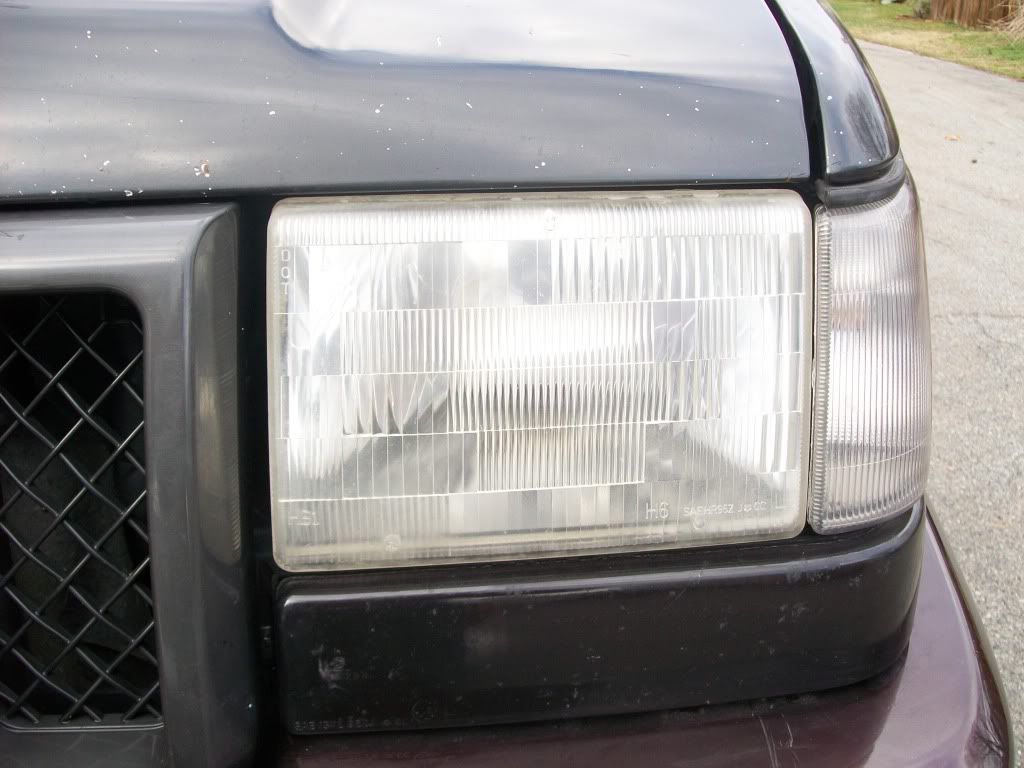 A quick run through the car wash and some Turtle Wax Ice finished off the day. I'll break out the clay bar and really clean it up... One of these days... You can see where the drivers' side clip is still a little bent. I'll fine tune that when it all comes off next time. This is just to keep the Popo off my case until all of my stuff comes in.