March 2011 GCOTM Winner: jager00
---
Congrats!
jager00
Year:
2005
Model:
grand cherokee wk
Drive train:
stock
Suspension:
x-factor 3.5"
Wheels/tires:
JK Moabs, 33.5x12.5 Cooper Discoverer STT
Other notable modifications:
S4XC rear bumer/ tire carrier, S4XC cb antena and hi lift jack mounts, JBA double disconects and uca's, hi-lift jack, midland cb radio, firestick antena, superchip flashpaq.
Favorite modification:
S4XC rear bumper/ tire carrier
Least favorite modification:
x-factor lift due to its false advertising
Favorite trail:
Rausch Creek PA
Best trail damage:
only a scratch on the bottom of my door
Build thread:
I dont have one at this time.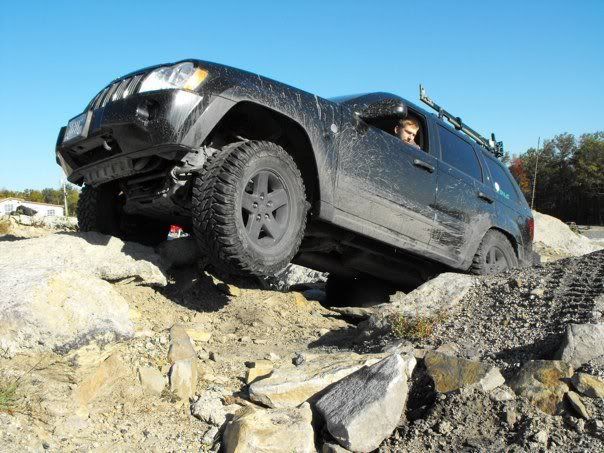 ---
Brian
WJ, WK, CJ5
Colorado Jeep Club Member #188