So i finally got some time over the last week or so, to start working on my shock project. My whole goal with this rig was to be a "do everything" vehicle, and so far i am pretty happy. I can cruise the freeway at 85 mph, hit up the mall, and do pretty well on the trail. One of the main pieces to this puzzle is shocks. I have always wanted to get bypass shocks on a jeep, just never really had the resources to do it myself. But i do now. I spent some time measuring up my suspension, axles, tires, body and shock mounts so i could get an idea if i could actually fit some custom built bypass shocks on my rig, without dropping serious coin on shocks, only to find out they don't fit. I wanted to keep the fabrication low, and not have to cut into the engine bay, and move things like abs controllers, ecu's etc, and not cut into the cargo area, so that limited things a bit. I was hoping to fit some 14" travel units, but that just won't happen. I don't want to loose any uptravel, and i don't want to be any higher lift. So i will have to use 12" travel ones, and make some new lower shock mounts for the correct locations. I will be at 50% travel at ride height. with 6" up and 6" down travel. Which should be perfect for a mutlipurpose vehicle like this. It will do great in the desert at speed, ride smooth as glass on the street, and have plenty of articulation for the rocks.
Here are some snap shots of the 3d model i built. I will be using some 12" stroke Fox 2.0 3 tube bypass shocks, with custom bypass tube locations to squeeze into the limited areas i have to work with, all while using the factory upper shock mount locations.
I am running some 10 travel shocks now, so i will be getting even more travel & articulation that i am right now, so i am pretty happy with how it will perform! Especually with 6" of uptravel to absorb the bigger bumps at speed!
Here is a general shot.. the axle and tires are transparent...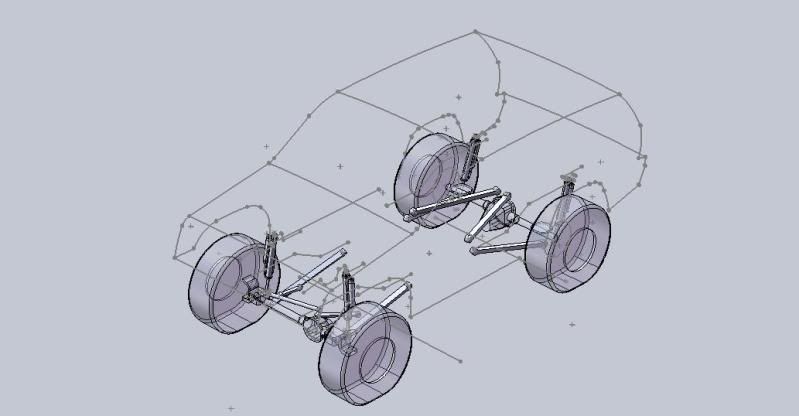 side shot at ride height: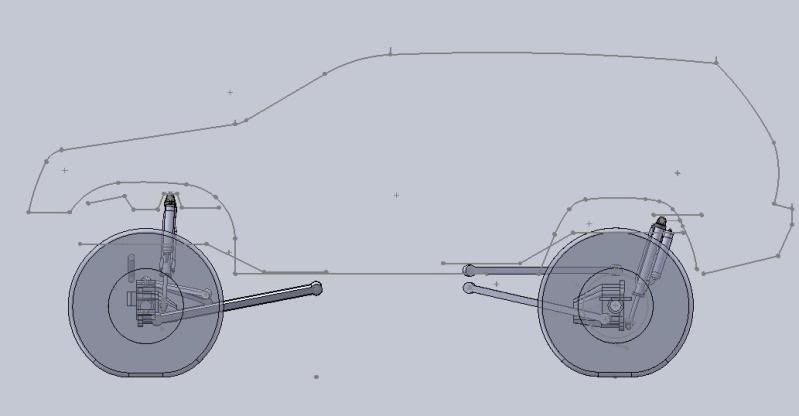 detail of front and rear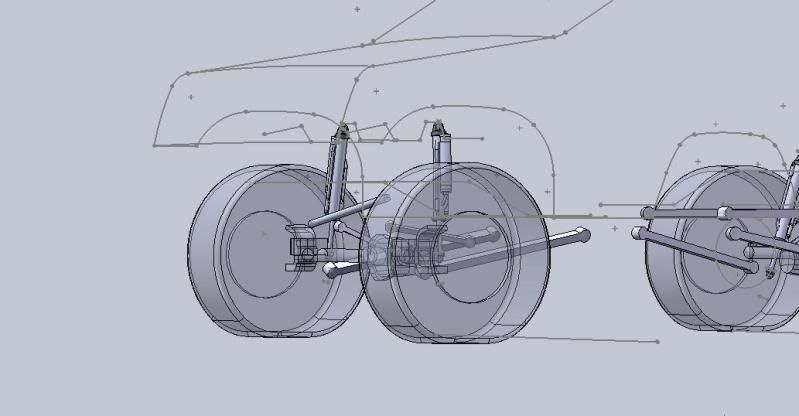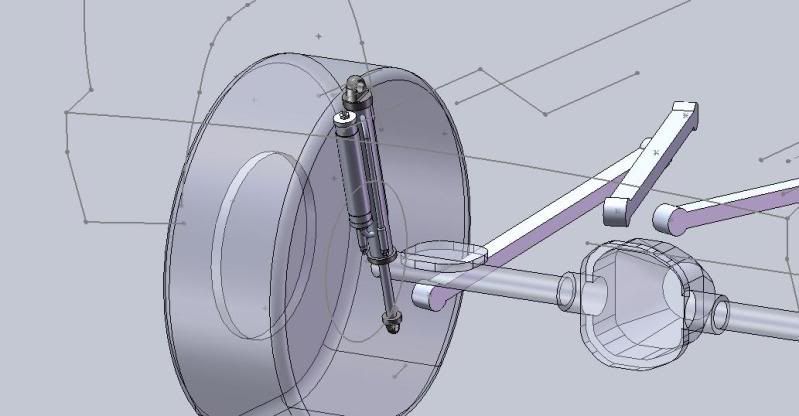 fully compressed: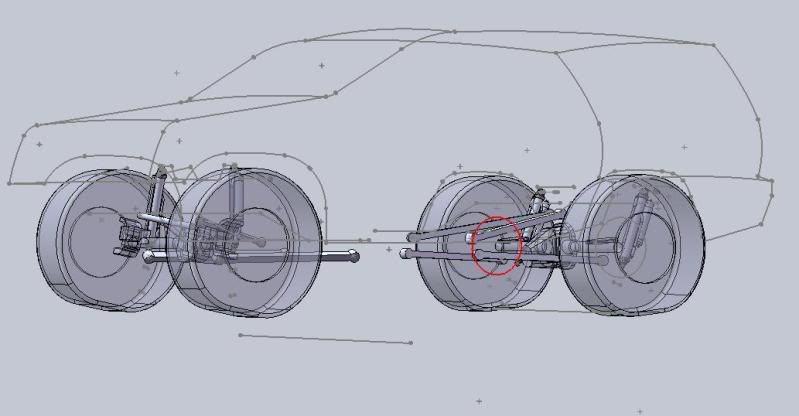 fully extended:
articulated: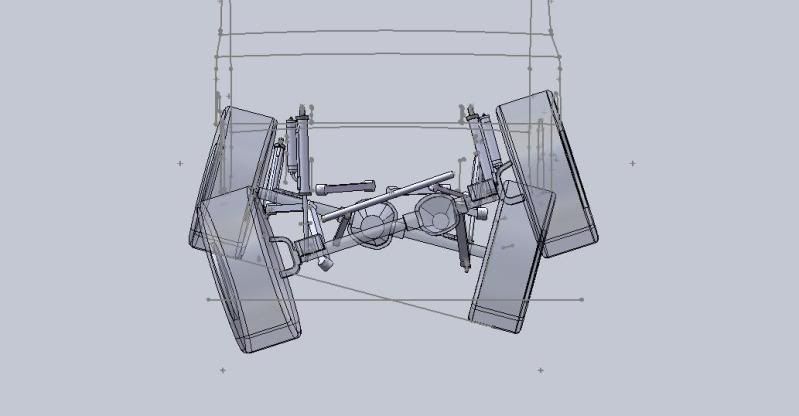 Next step is to order the shocks, then fab up some new lower mounts that are just a little lower than the stock ones..