I never thought this day would come, but I finally have a lifted WJ. Matt and I took off down to SF to help John put in a new radiator, to put on my BB, and to try to make some kind of progress with Matt's drive shaft.
Justin could smell Jeeps being worked on and was naturally attracted to the area seeing how we were up wind.
(Justin and his new 35's
)
Matt: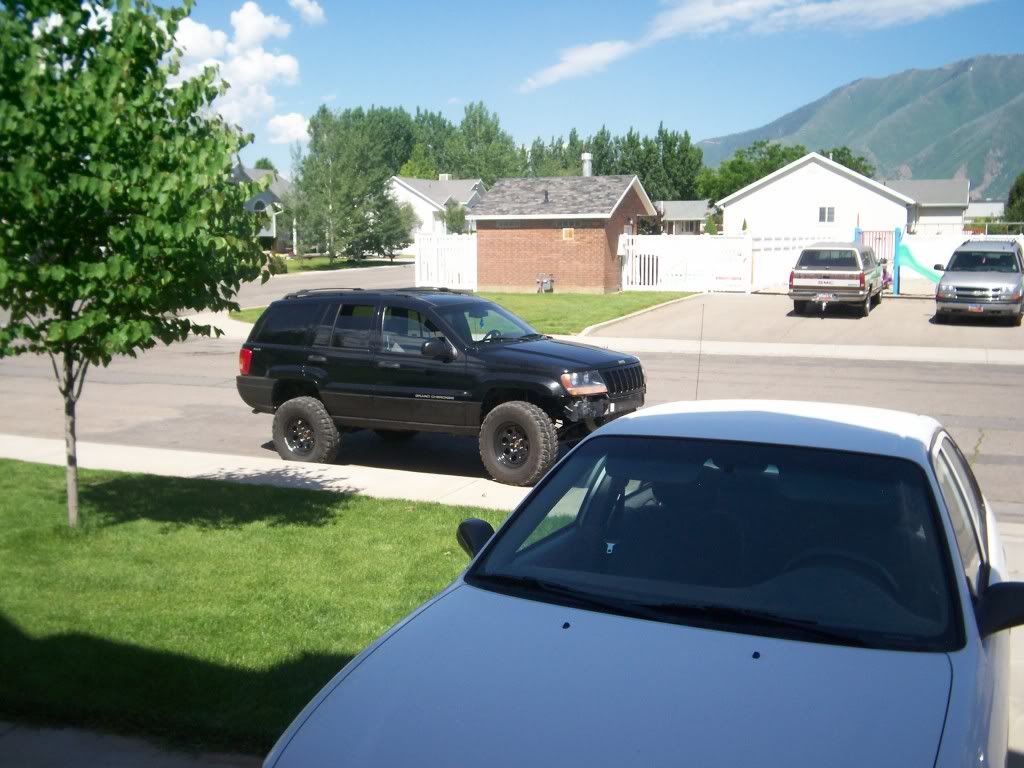 John's Jeep in the surgery process:
Here are the before pics of my Jeep:
So we started in on it. John wanted to make sure to strike a fashion pose before he got dirty.