Well that first year for Christmas I thought it would be awfully thoughtful of me to get my soon to be wife some toys for her Jeep. (Neither one of us had ever owned a Jeep before). So I asked her what she wanted and she said she wanted a black bull guard, some 100W off-road lights, bug guard, and license plate tint thing. You should have seen the looks on her friend's faces when they heard what I gave her for Christmas.
"He gave you what!?"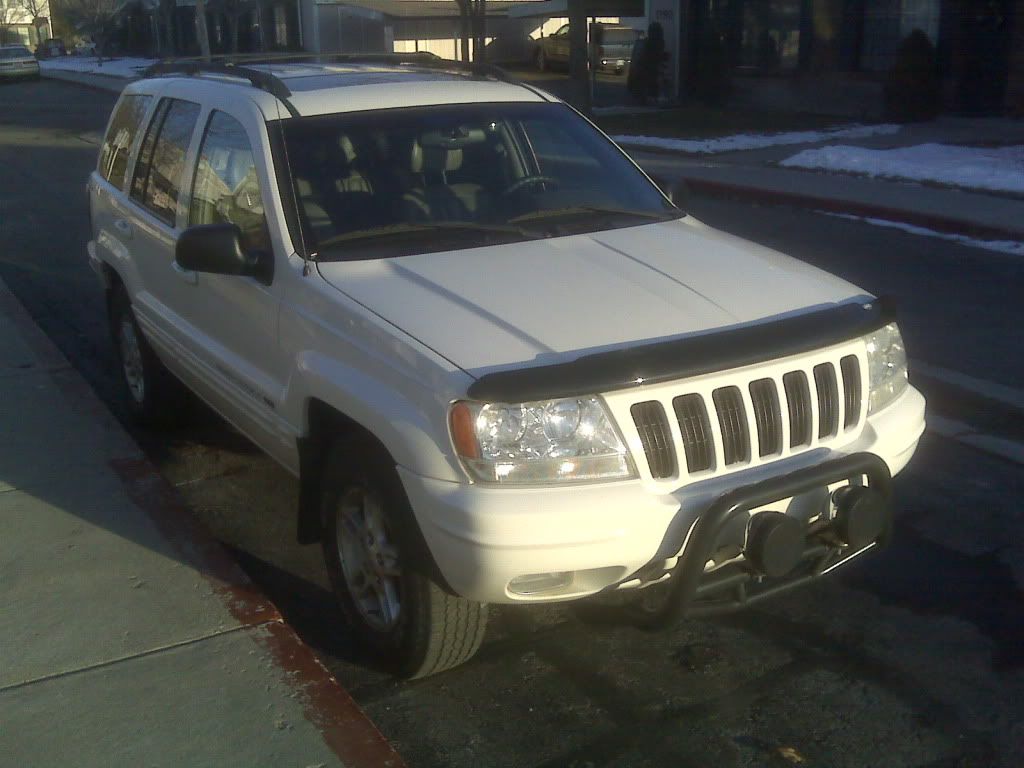 Then for a long time nothing happened because we were completely devoted to wedding stuff.
Then May of 2009, we got new tires!
Wranger MT/R's 245/75/16 which, as far as I'm concerned, is considered a lift because it had 235/70/16's on it when we bought it!
Pics of the tires are forthcoming...
My wife decided that for the time that we own this Jeep, she wants to do a black/white theme. I thought that carbon fiber, carefully used, could add a nice touch. (I'm being careful not to make it look riced out).
So I decided to see if a carbon fiber hitch cover was out there. I could not find one in the entire universe that was actually real. They were all imitation carbon fiber appearance. No good. So I made my own!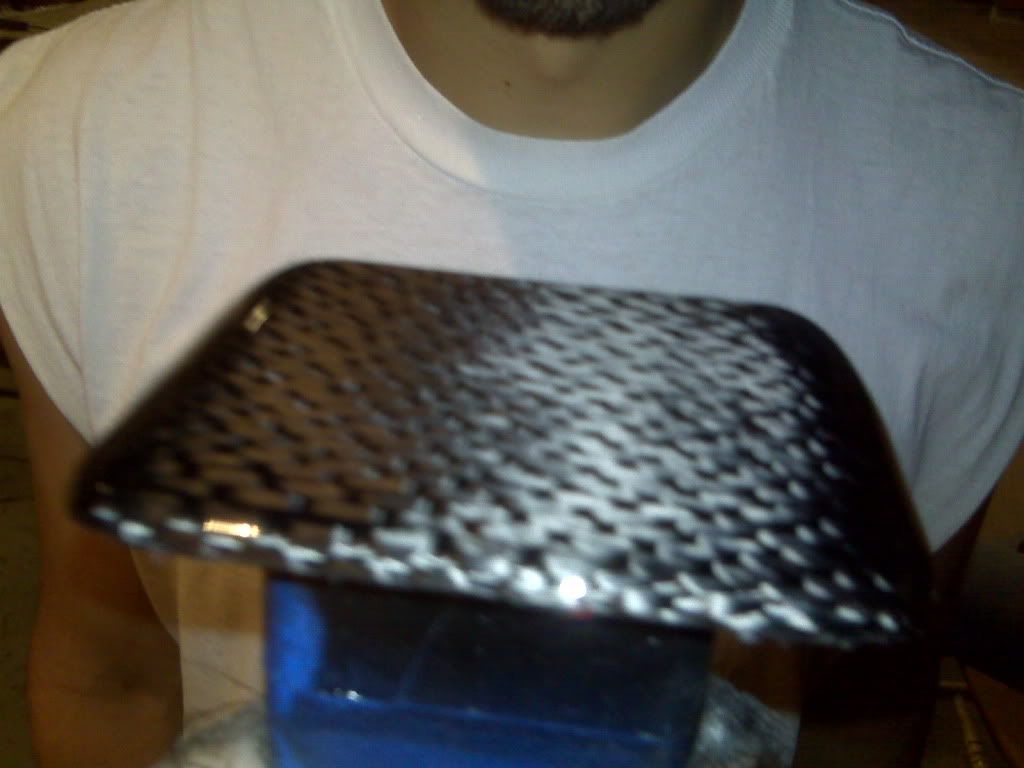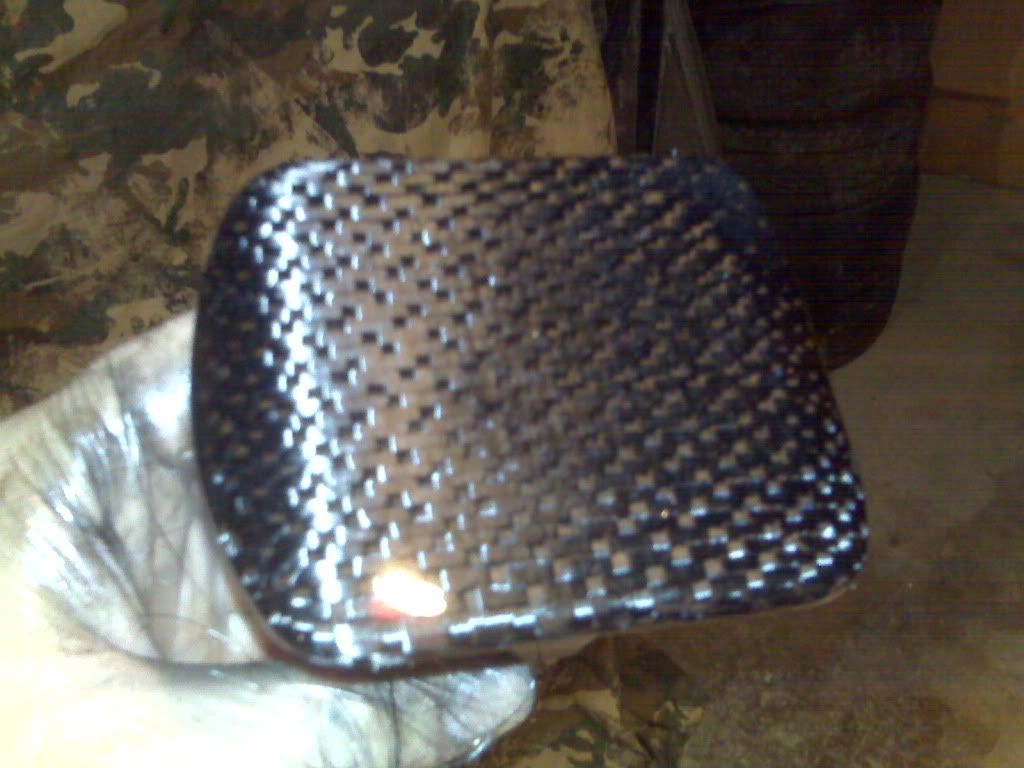 Here's one I did with plain weave:
And here's another one I tried with 2x2 twill:
I'm pretty pleased with how those turned out. I made a few to sell on ebay and sold one, but it never went anywhere so I pretty much stopped. I want to make one with 4x4 twill black and white carbon fiber because I think that would look sick! It'd match too.
Right now I'm working on getting some '01 white-faced gauges! They should be here today!
Well, that's pretty much good for now.
Well right as soon as I posted that, the doorbell rang!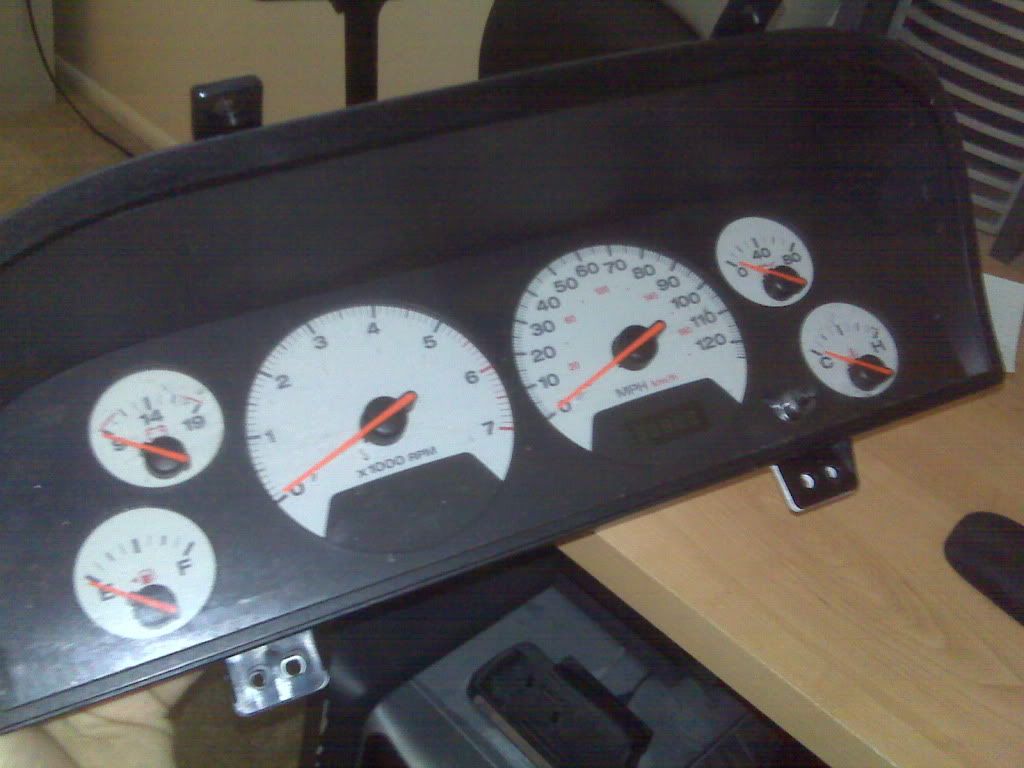 I got a set of these from another JF member who practically gave them to me for free. (Thanks again Jerry!) Well when I got them the fuel gauge wasn't working.
So I improvised:
I finally found another JF member who had some (thanks again Kenny!) and now the circle is complete:
So now I have two spare instrument cluster assemblies, a full set of black gauges and a spare 3/4 set of white gauges!